Monthly Webinar Series
One of the things we clearly heard at the 2019 Digital Learning Symposium was the desire to build a stronger, more engaged community and to continue the digital learning conversations throughout the year. In response, on September 27, 2019, we launched a monthly Digital Learning Initiative (DLI) Webinar and an associated newsletter.
Each webinar shares relevant updates from the System Office, best practices found across the System, an outside speaker, insights into new technologies, and, occasionally, the opportunity for us to have deeper discussions on a specific topic or research area.
We are open to your suggestions and welcome your proposals to present on topics of interest to the community. Please reach out to Jim Ptaszynski or John Falchi with suggestions to make this community even better.
webinar schedule
A STRUCTURAL FRAMEWORK FOR STUDENT SUCCESS: ADAPTIVE LEARNING AT UNC CHARLOTTE
Adaptive learning as university-wide strategy has the potential to meet the critical needs of academic units with large classes, specifically for improving failure rates, personalizing opportunities for mastery learning, practice and feedback, and increasing student engagement and success. With the right design and technology, one can orchestrate learning pathways and content for specific students, faculty, and course needs.
While adaptive learning is promising, the reality is it is complex — to conceptualize, develop and implement. We share a framework that describes our adaptive learning methodology, platforms, pedagogical principles, and best practices stemming from our two-year adaptive learning initiatives for STEM disciplines in Mechanical Engineering, Statistics, Computer Science, and Chemistry.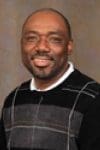 BRUCE E. RICHARDS, ED.D.
Senior Instructional Technologist, Center for Teaching and Learning
As Senior Instructional Technologist in the Center for Teaching and Learning (CTL) at the University of North Carolina at Charlotte, Dr. Bruce Richards' interest is in exploring how existing and emerging learning technologies can be used to enhance the successful transfer of knowledge for students and teachers alike. His position supports the practical application of cognition, educational psychology, instructional technology, and project management; all leading to the intentional use of technology in teaching and learning for student success. His work and practice applies the lessons of instructional design towards coaching and instructing faculty in the use of instructional technology in online, hybrid, and face-to-face environments.
KIRAN BUDHRANI
Instructional Designer, Center for Teaching and Learning
Kiran Budhrani is an instructional design and online learning expert at the Center for Teaching and Learning at UNC Charlotte. She leads and supports emerging technology projects, faculty development programs, and course development initiatives to scale online and blended learning, active learning, and adaptive learning. She is a doctoral candidate in Educational Leadership – Learning, Design and Technology with research interests in online teaching competencies, learning design, design thinking, and course design patterns using visualization and modeling tools.
---
ENHANCING STUDENT FOCUS AND COLLABORATION IN ASYNCHRONOUS ONLINE LEARNING THROUGH THE USE OF PLAYPOSIT AND GOOGLE JAMBOARD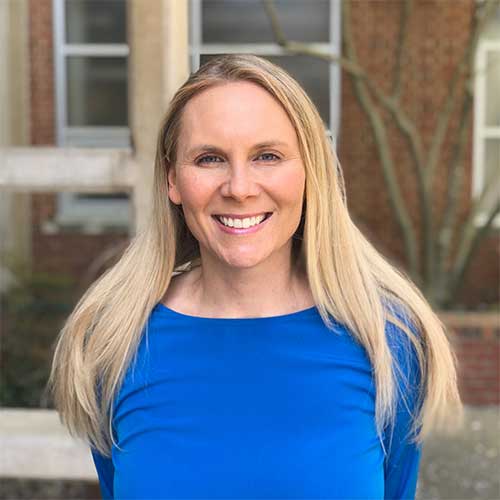 JULIANNE TREME, PH.D.
Teaching Associate Professor, Department of Agricultural and Resource Economics
You have made your videos and planned your course. How do you get students to engage with both the course material and each other? This session discusses the use of embedded questions in instructor videos (PlayPosit) to keep students focused and engaged with the content in an asynchronous and synchronous setting. To engage students in a synchronous setting, Google Jamboard is a useful tool, especially for courses that draw/graph frequently. Jamboard is a collaborative document and is ideal to use in a Zoom breakout room as a way to observe and offer suggestions on group output in real time.
As Teaching Associate Professor at NC State University since 2014, Dr. Julianne Treme connects to students through her empathy and ability to create engaging work. Julianne's teaching focuses on developing creative assignments, maintaining rigor, and providing meaningful and active learning opportunities. She is the Chair-Elect of the Teaching and Learning Committee for the national Agricultural and Applied Economics Association (AAEA) and is serving as a DELTA Faculty Fellow at NC State, a group of faculty who have demonstrated excellence and innovation in teaching with technology. Julianne has been recognized for her outstanding teaching through North American Colleges and Teachers of Agriculture (NACTA) Educator Award, NC State College of Agriculture and Life Science (CALS) NACTA Teaching Award of Merit, CALS Outstanding Teacher Award, NC State Outstanding Teacher Award, and NC State Alumni Outstanding Teacher Award. She earned a bachelor's degree from Elon University and a Ph.D. from North Carolina State University.
ZOOM ENHANCEMENTS FOR ONLINE LEARNING – FLEXIBILITY, CONTINUITY, AND INTERACTIVITY FOR ENHANCED ENGAGEMENT​
Join Zoom's Education Solutions Engineer, Jason Mobley, for a discussion and demonstration of the latest Zoom features announced for our global education community. These features will provide greater flexibility, continuity, and interactivity in how you engage with students, colleagues, peers, and administrators.
Jason Mobley
Education Solutions Engineer
Mobley is an Education Solutions Engineer at Zoom and veteran of managing higher-ed instructional technology departments and distance learning programs.  As the former Executive Director of IT at Florida A&M University (FAMU), he managed a large online distance learning program at FAMU's College of Pharmacy and Pharmaceutical Sciences and the Institute of Public Health.  Jason is a technologist by trade and a professor of IT and IDT at the University of West Florida and Northwest Florida State College.  He is passionate about synchronous video learning platforms and is a resident expert in UCaaS and collaborative learning technologies. His degrees include EdS in Instructional Technology from the University of West Florida, a MS in Information Technology from Florida State University, and a BS in Information Technology and Networking from the University of West Florida. 
microsoft's Higher education solutions
RECORDED WEBINARS
View webinars below or search topics in the DLI Vimeo Showcase.