Digital Learning Symposium
October 26 and 27, 2021
Due to the ongoing concerns of large gatherings due to the pandemic, the date of the Digital Learning Symposium has been changed to October 26 and 27 at the Friday Center in Chapel Hill.
After a long year of working remotely and apart, we look forward to getting together and seeing colleagues in person in the Fall.
If you wish to get a refund for the program, you can do so by visiting the Reporter site (here).
Register
Registration is open. Register now.
Why you should attend
---
Venue and Lodging
The DLI Symposium will be held at the Friday Conference Center, a 25,000 square-foot continuing education conference center serving UNC-Chapel Hill departments and other organizations. All attendees will have access to the Grumman Auditorium, breakout session rooms for fostering collaboration, the atrium for Learning Technology Labs and poster sessions, and common areas for breaks and networking.
FAIRFIELD INN & SUITES DURHAM SOUTHPOINT
7807 Leonardo Drive
Durham, NC 27713
$84/night (plus 13.5% tax)
Complimentary: Breakfast, Wi-Fi, Parking, Shuttle to the Streets at Southpoint Mall
Located at exit 274 (Jordan Lake) off Interstate 40; 5.0 miles from The Friday Center
Phone: 919-806-8200
BOOK HERE with Group Code DLS
HYATT PLACE DURHAM SOUTHPOINT
7840 NC HWY 751
Durham, NC 27713
$111/night (plus 13.5% tax)
Complimentary: Breakfast, Wi-Fi, Parking, Shuttle to the Streets at Southpoint Mall
Located at exit 274 (Jordan Lake) off Interstate 40; 5.0 miles from The Friday Center
Phone: 919-688-7800
BOOK HERE with Group Code G-DDLS
---
Committee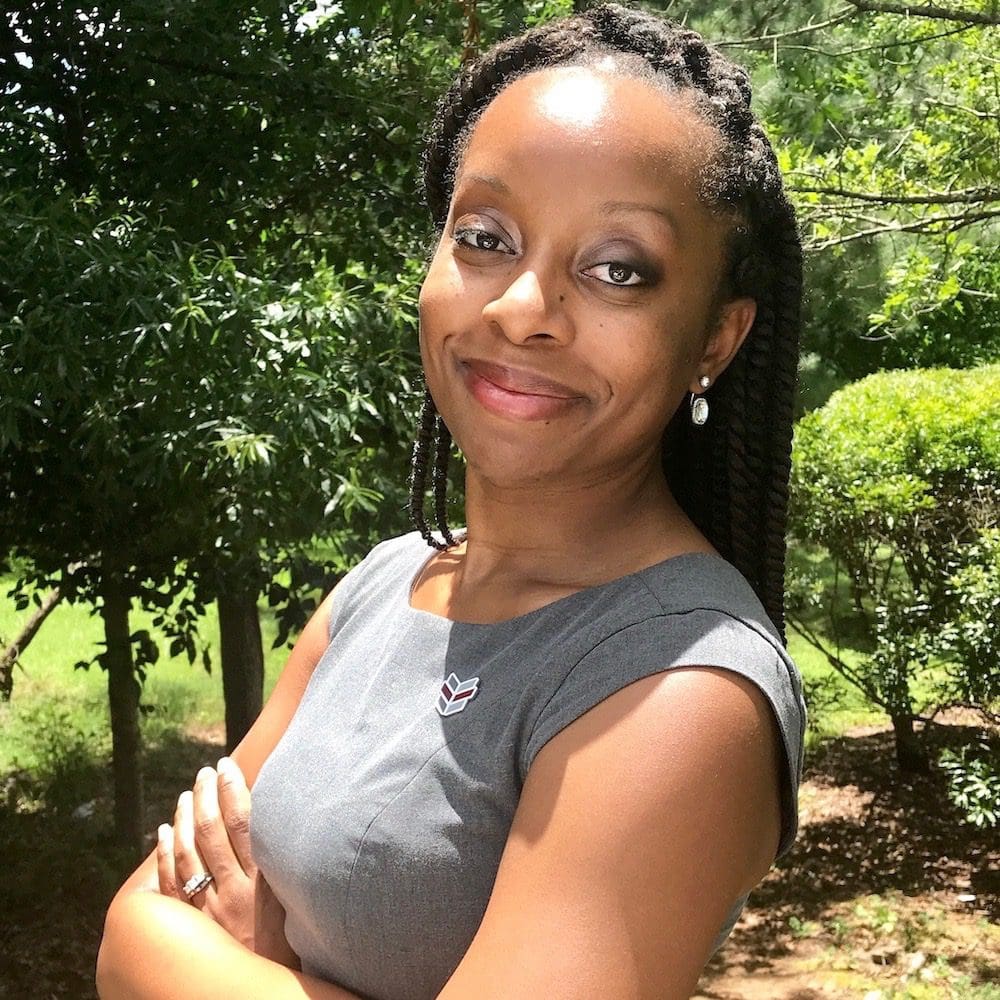 Racheal Brooks, Ph.D.
North Carolina Central University – Coordinator of the Office of e-Learning
Dr. Racheal Brooks is the coordinator of the Office of e-Learning and a Spanish and graduate-level research methods instructor at North Carolina Central University. She also serves as co-chair for the University of North Carolina System Quality Matters Council. Dr. Brooks is a member of the NCCU Distance Education Advisory Council, NCCU Quality Matters (QM) Coordinator, QM Master Reviewer, QM Program Reviewer, Course Review Manager, Face-to-Face and Online Facilitator of the Applying the Quality Matters Rubric (APPQMR) workshop, Face-to-Face Facilitator of the Improving Your Online Course (IYOC) workshop, iQM Association member (Spanish), and member of the QM Instructional Designers Association. She also established a series of learning communities on NCCU's campus that assist faculty in certifying their courses with the QM program. Her research interests include online instruction, online curriculum development, digital accessibility, instructional technology, qualitative research methods in education, Spanish language acquisition at HBCUs, second language learner beliefs, and minorities in Spanish language studies. Her recent publications include "Course Design, Quality Matters Training, and Student Outcomes" published in the American Journal of Distance Education and "Online Counselor Education: Creative Approaches and Best Practices in Online Learning Environments" published in Research on Education and Psychology. Dr. Brooks earned a BA in Spanish from North Carolina Central University, an MA in Spanish literature from Georgia State University, and a PhD in educational research and policy analysis with a specialization in higher education administration from North Carolina State University.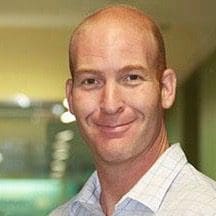 Todd Cherner, Ph.D.
University of North Carolina at Chapel Hill – Program Director of the Master of Arts in Educational Innovation, Technology, and Entrepreneurship
Dr. Todd Cherner is the director of the Master of Arts in Educational Innovation, Technology, and Entrepreneurship program. Cherner began his career as a 10th grade English language arts and journalism teacher at Leesburg High School in Florida. While at LHS, he served on the school's literacy committee, sponsored the student newspaper, and coached the JV and varsity bowling teams. Before coming to UNC-Chapel Hill, Cherner was an assistant professor of English education and literacy at Coastal Carolina University before taking a professorship at Portland State University, where he taught instructional technology and literacy courses and coordinated multiple programs. Cherner's educational philosophy is rooted in the belief that students should develop the literacy, interpersonal, and critical thinking skills needed for informed citizenry by the time they graduate high school, and he sees edtech as being tools teachers can use for promoting the development of those skills. In support of that view, Cherner co-founded App Ed Review, an edtech startup that features free reviews of edtech tools teachers can use in their classrooms.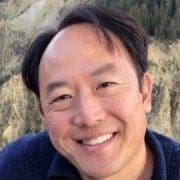 Anthony Chow, Ph.D.
University of North Carolina at Greensboro – Program Director of the Master of Arts in Educational Innovation, Technology, and Entrepreneurship
Anthony Chow is UNCG's incoming chair of the Faculty Senate and is an associate professor in the Department of Library and Information Studies, housed within the School of Education. He is completing his 13th year on the faculty and holds a master's degree in educational psychology and a Ph.D. in instructional systems from Florida State University. His research and teaching expertise includes instructional technology, online learning, HCI and user-centered design, the design and usability of information systems, analytics and informatics, and organizational management. Dr. Chow also has served as coordinator of online learning at Florida State's College of Information and UNCG's School of Education. He also is CEO of his own consulting firm, Strategic Performance Systems. He is married to his high school sweetheart, and they have three children.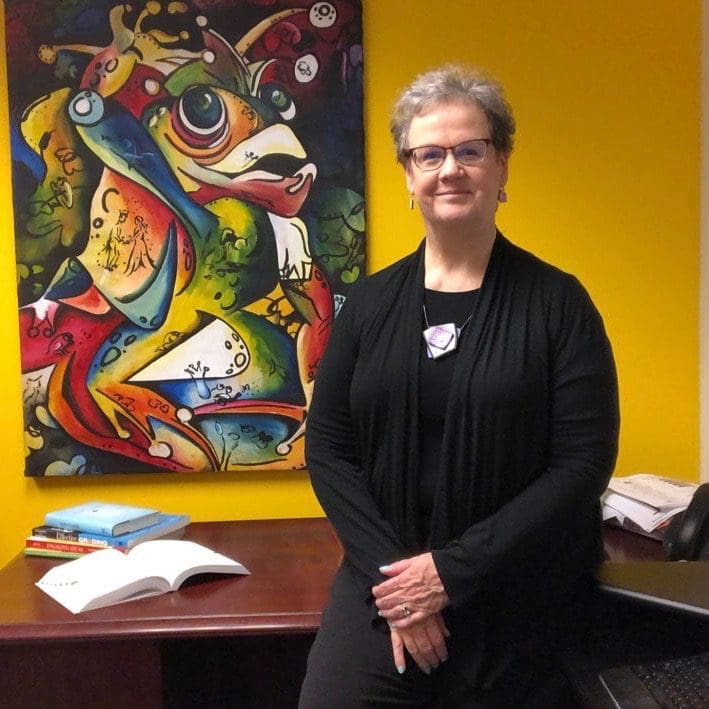 Eli Collins-Brown, Ph.D.
Western Carolina University – Director of the Coulter Family Commons
Dr. Eli Collins-Brown has been working in higher education for 20-plus years as a curriculum developer, instructional designer, technologist, instructor, and leader. Her focus has been on web-based, blended, and online education, but over the years she has branched into the improvement of teaching and learning environments in all modalities and educational/faculty development. Her work centers on creating effective and meaningful learning environments, with or without technology. Through her research and practice, she has found that technology-supported instruction can create significant learning experiences in different modalities that enhance engagement, discussion, access to content and connectedness to students. She earned her doctorate in curriculum and instruction from Illinois State University, a Master's in educational research and collaboration from TCU, and a Bachelor's in business management from Northwood University. She is the founding director of the Center for Innovative and Transformative Instruction at Winston-Salem State University.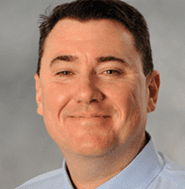 Jeremy Dickerson, Ed.D.
University of North Carolina at Wilmington, Associate Vice Chancellor for Distance Education & E-Learning
Dr. Dickerson is the associate vice chancellor responsible for distance education and e-learning and an associate professor of instructional technology at the University of North Carolina Wilmington (UNCW). Prior to his current position, over the past twenty years, he has served as an assistant professor, associate professor, professor, program coordinator and director of technology. In addition to teaching at UNCW, he has also worked at East Carolina University (Greenville, NC) and Coastal Carolina University (Myrtle Beach, SC). Outside of higher education, his work experiences include over ten years of consulting in business and industry in the areas of technology, training and management, as well as prior military service. His doctorate is in technology education and training/development from NC State University.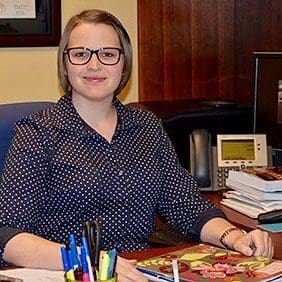 Renee Lamphere, Ph.D.
University of North Carolina at Pembroke – Associate Professor of Criminal Justice, Department of Sociology & Criminal Justice
Dr. Reneè D. Lamphere is an associate professor of criminal justice in the Department of Sociology & Criminal Justice at the University of North Carolina at Pembroke. Her areas of academic interest include corrections, mixed-methods research, family violence, school violence, and cyber and digital-media crimes. Dr. Lamphere has a particular interest in teaching and pedagogy, and has published in the Journal of Criminal Justice Education, and recently wrote a book chapter about teachers and their role in K-12 school violence. She also serves as a Guardian ad Litem for Robeson County, North Carolina, where she advocates for children in the foster care system due to abuse and neglect. Dr. Lamphere is an advocate for sexual assault survivors and actively promotes sexual assault awareness on college campuses. Her most recent research project examines the #MeToo movement and sexual assault disclosure among college professors.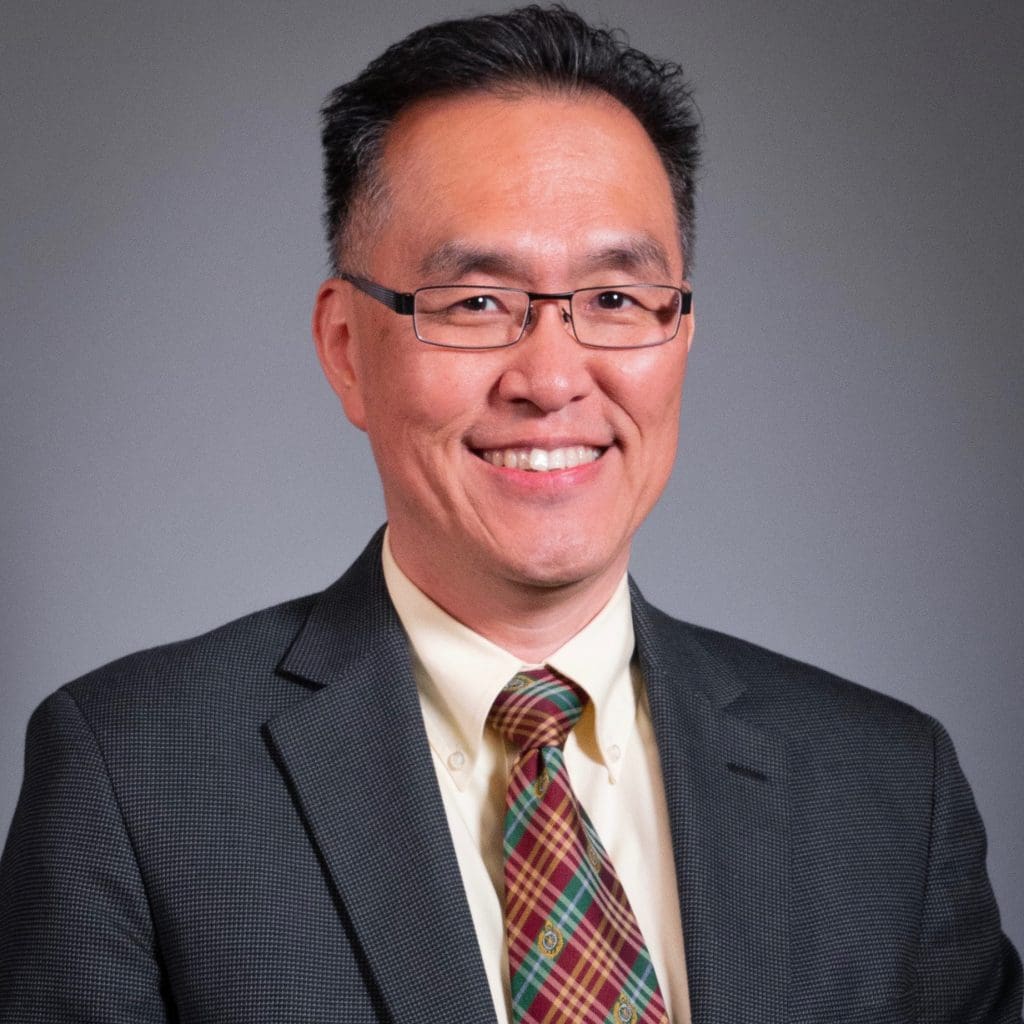 Enoch Park, Ed.D.
University of North Carolina at Charlotte – Quality Matters / Online Learning Specialist, Center for Teaching and Learning
Over twenty years, Dr. Enoch Park has been working on integrating emerging technologies with pedagogy to ensure quality instruction and to increase equitable education access. Dr. Park serves as co-chair of the UNC System QM Council and oversees UNC Charlotte's Quality Matters program. As an active member of the QM community, he serves as QM Program Reviewer, Master Reviewer, QM Workshop Facilitator, and QM Course Review Manager, and as a member of QM Instructional Designer Association and International QM Association. Prior to his position at UNC Charlotte, he has served as director of distance learning, led a faculty development center, and oversaw instructional technology in North Carolina and Rhode Island. Dr. Park is also a certified classroom teacher and teacher educator in second language acquisition and instructional technology, for which he co-authored an ESL pedagogy textbook through Prentice Hall. He currently serves as the EDUCAUSE ambassador to UNC Charlotte and EDUCAUSE ELI program reviewer. He has also served as senior reviewer of EDUCAUSE Review, program reviewer for OLC, and as a member of the program committee for NERCOMP. He has worked closely with the French Embassy in the U.S., French Ministry of Culture, and Canadian Embassy. He is also an advocate of community engaged learning and serves as a Board member of the North Carolina Service Learning Coalition (NCSLC) and a member of the UNC Charlotte chapter of Campus Compact.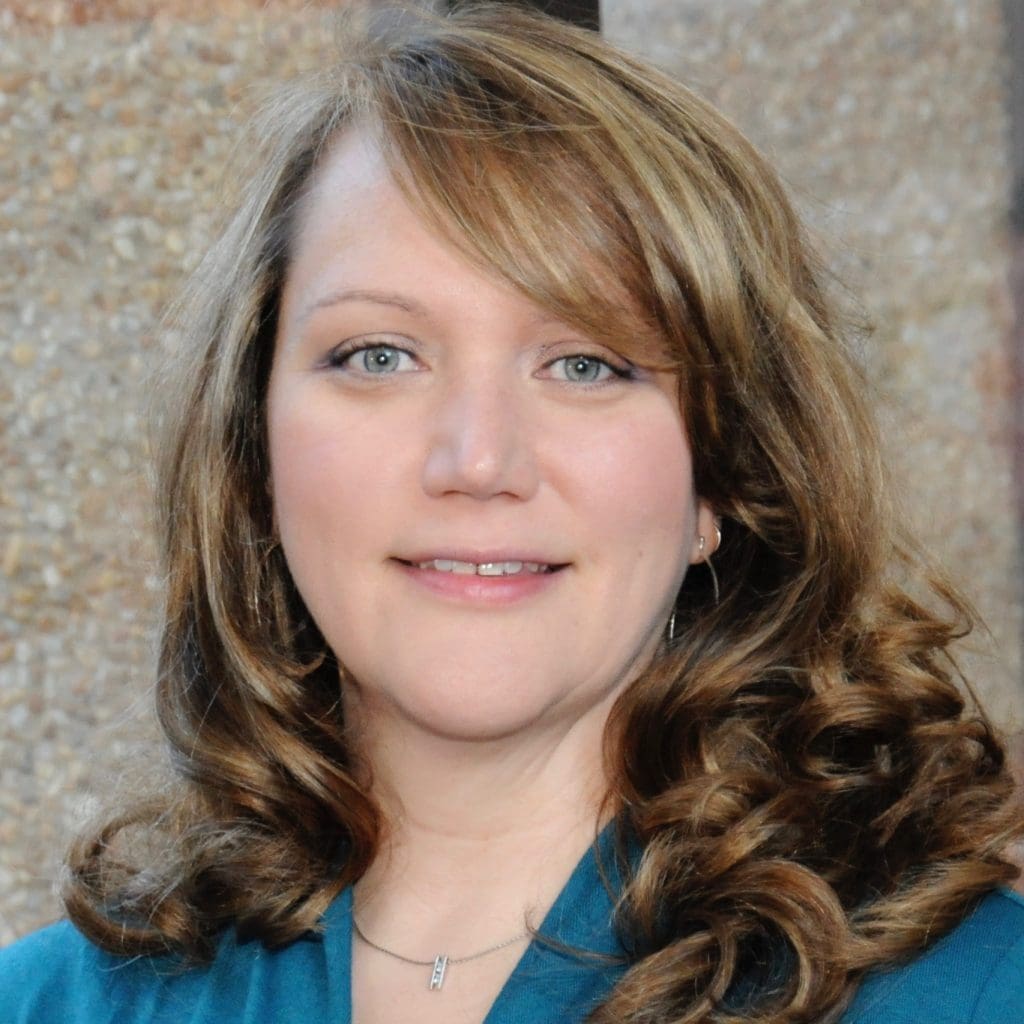 Bethany Smith, Ph.D.
North Carolina State University – Associate Director of Instructional Technology for Distance Education and Learning Technology Applications (DELTA)
Bethany Smith is the associate director of Instructional Technology Training for DELTA: Distance Education and Learning Technology Applications for NC State University. As associate director, she provides oversight of DELTA's training programs and delivers workshops on best practices for technology integration. Previously, she worked at the College of Education at NC State University, where she held various positions for over 13 years. Her passion is assisting current and future educators in integrating technology effectively in their classrooms, both online and face-to-face. Dr. Smith also travels the state and country giving presentations and facilitating workshops on various educational technology topics.
---
Sponsors
Thank you to our sponsors for your industry knowledge, partnership and financial contributions.
Platinum Sponsors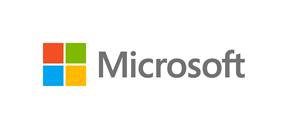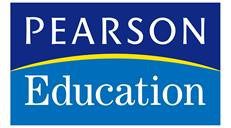 Gold Sponsors


Silver Sponsors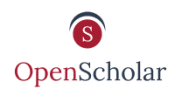 Bronze Sponsors