College Foundation of NC (CFNC)
If you are a North Carolinian interested in going to college, chances are you will turn to the College Foundation of NC (CFNC.org) for assistance.
CFNC.org is a free, comprehensive resource designed to help all North Carolina students and families plan, apply, and pay for college. Its services benefit everyone from elementary, middle school, and high school students, to adult learners and military/military affiliated students. CFNC offers valuable tools to inspire and help learners of every age pursue post-secondary education.
The resource isn't just for future students of the UNC System. CFNC.org has a partnership with all 110 public and private North Carolina colleges. It serves as an application portal for nearly every post-secondary institution in the state. In addition, the North Carolina Department of Public Instruction selected CFNC.org as the sole partner and provider of official high school transcripts in the state.
So, whether you have decided on one of North Carolina's public universities or you have settled on a private institution, or even if you are still weighing all of your college options, CFNC.org will be an indispensable resource.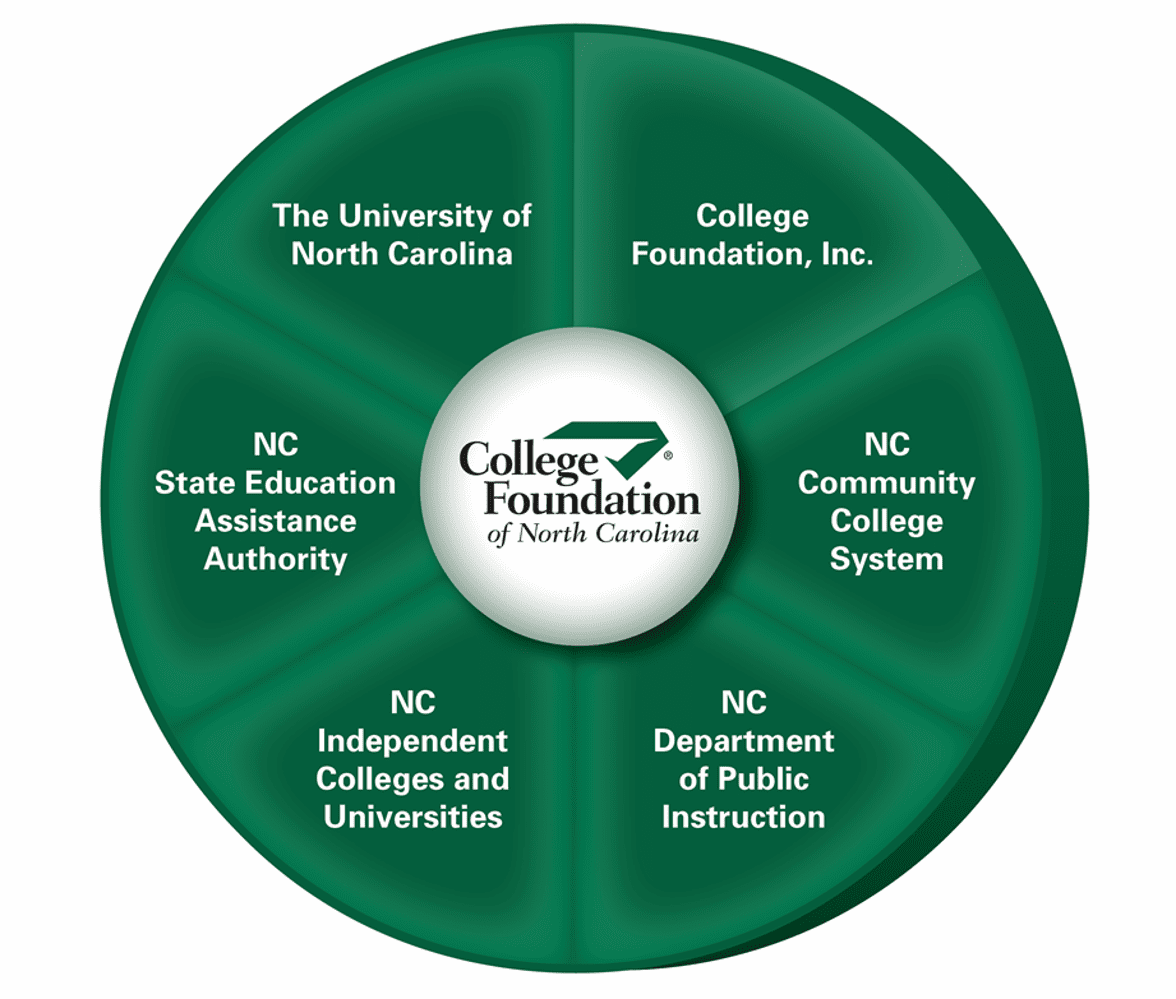 Promoting a College-Going Culture: A Statewide, Collaborative Effort
CFNC.org was formed with the express mission of increasing the college-going rate in North Carolina. Its outreach strategies give special attention to low-income, rural, and first-generation college students.
CFNC.org is a collaborative effort between the NC Department of Public Instruction, the NC Community College System, the NC Independent Colleges and Universities, the University of North Carolina System, the North Carolina State Education Assistance Authority, and the non-profit College Foundation, Inc. Since its inception, it has become one of the premier college access programs in the United States.
CFNC collaborators provide a wide range of services including:
Online tools for the public, K-12 schools, and all 110 public and private NC colleges,
Campaigns, programs, and events to promote college access,
Outreach and training for schools, community organizations, and college access programs, and
Contact centers to support students, parents, and educators.
The program's successes have been unparalleled. CFNC.org has registered over 7 million users since 2000. Each year, students use CFNC.org to submit over 700,000 online applications for admission and requests for electronic high school transcripts.