The UNC System identified improving student mental health as a key priority in its 2022-27 Strategic Plan, "Higher Expectations." Through a growing list of services, programs, and training offerings, the System is working to equip students with the skills required to understand and navigate their own mental health challenges, while also reducing the stigma around critical mental health conversations and empowering faculty, administration, staff, and peers to identify the early warning signs of a mental health crisis.
"It's not just on our campuses – it's a society-wide phenomenon. We owe it to young people to help them discover a sense of hope and optimism about the future."

– UNC System President Peter Hans, 2023 Behavioral Health Convening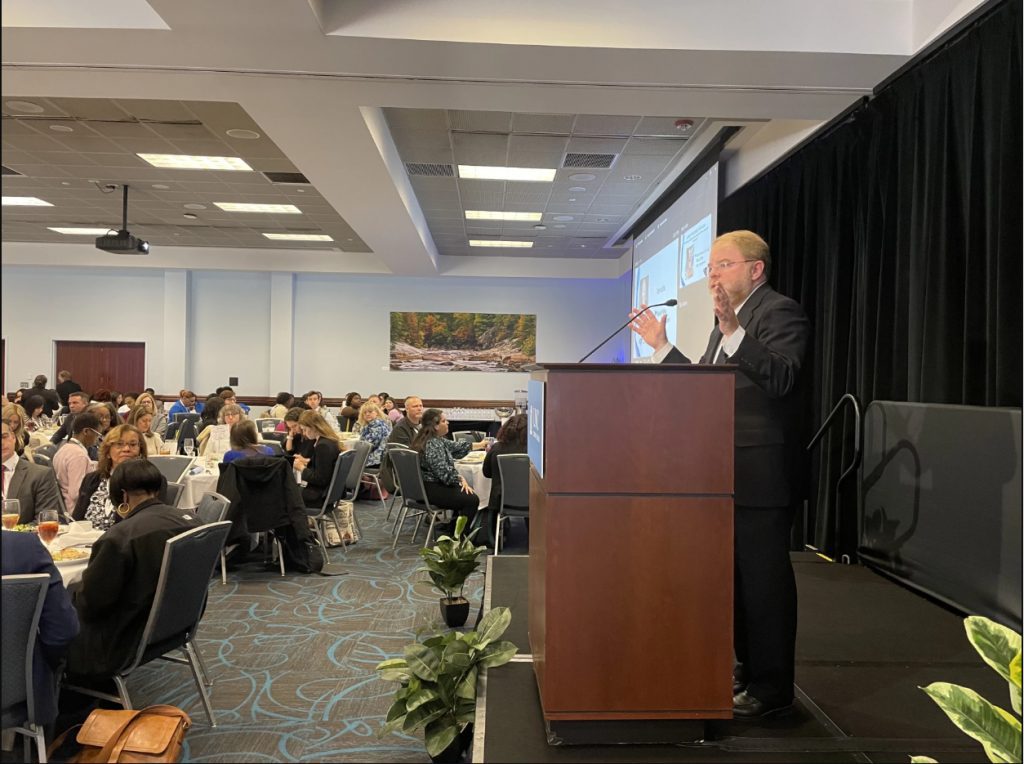 Images from the 2023 Behavioral Health Convening
How is this work funded?
Governor's Emergency Education Relief Fund (GEER)
North Carolina has received a total of $137.8 million from the Governors Emergency Education Relief fund through two federal relief packages: The Coronavirus Aid, Relief, and Economic Security (CARES) Act and the Coronavirus Response and Relief Supplemental Appropriations (CRRSA) Act.
Since 2021, the UNC System has received numerous GEER awards to sponsor new initiatives to improve student mental health, including an initial $5 million grant to:
Train 274 Mental Health First Aid Instructors across the UNC System, North Carolina Community College System (NCCCS), and North Carolina Independent Colleges and Universities (NCICU) (November, 2022)
Train nearly 2,500 faculty and staff in Mental Health First Aid (November, 2022)
"Identifying their mental distress and getting them access to quality treatment is more critical for our students than ever… This investment will help our state's colleges and universities better support their students so they can thrive."

– Governor Roy Cooper, February 13, 2023

In February 2023, the Governor's Office announced $7.7 million in new funding to support North Carolina's postsecondary institutions in providing additional mental health services. These new funds will allow the UNC System to continue collaborating with partners across the state to launch new initiatives addressing student mental health.
Thanks to these funds, we've made great progress addressing the challenges related to student mental health across North Carolina – and we plan to do more.
What have we done?
Mental Health First Aid Initiative
In August 2021, the UNC System received $1 million in GEER funds for the Mental Health First Aid Initiative. This program, in partnership with NCICU and NCCCS, is available to all 116 higher education institutions across North Carolina. Mental Health First Aid trains individuals to identify, understand, and respond to signs of mental illness and substance use disorders.
Question, Persuade, Refer (QPR)
The UNC System selected the QPR Institute, a national nonprofit, to provide training for students, faculty, and staff that will equip them with skills to identify and support at-risk students. QPR training gives individuals the tools to recognize the warning signs of suicide crisis and to question, persuade, and refer someone to seek help. This work extends across North Carolina, in partnership with the Governor's Office, North Carolina Independent Colleges and Universities (NCICU), and the North Carolina Community College System (NCCCS), as a collective investment in the mental health of North Carolinians.
UNC System, NCICU, and NCCCS institutions had the opportunity to request funds to support both individual and instructor training. The UNC System was able to award funding to 59 universities across the state.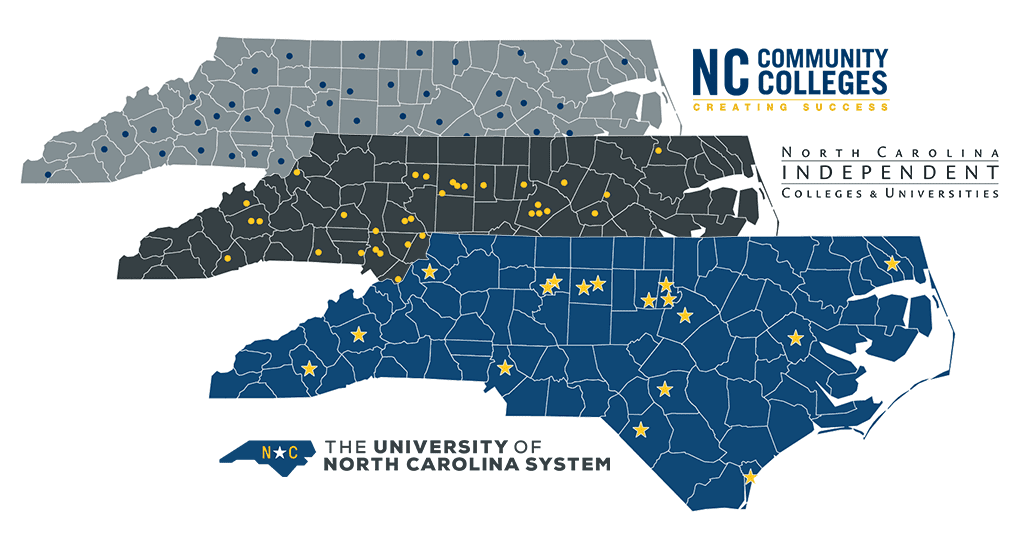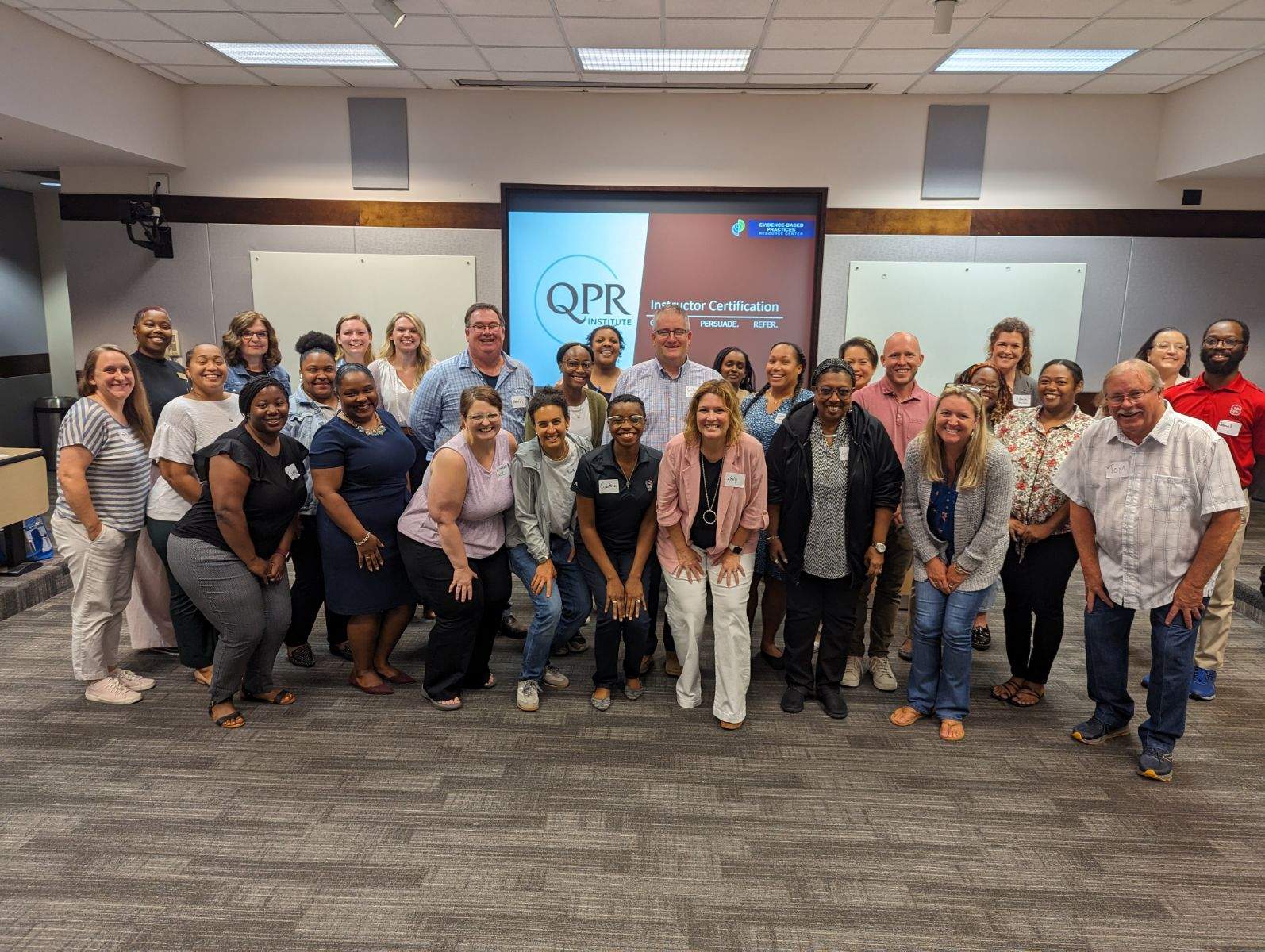 As of August 15, 2023 the UNC System, NCCCS, and NCICU have trained 126 new QPR Gatekeeper Instructors
Prevention Strategies
We have partnered with Prevention Strategies, an affiliate of UNC Greensboro, to offer a suite of evidence-based approaches that helps students, faculty, and staff be in control of their mental health. Check out the suite of programs below:
itMatters
itMatters is an online behavioral intervention designed to specifically promote student well-being and provide students with information and resources on topics often avoided or overlooked. These topics include alcohol and sexual risk behaviors, sexual violence prevention, mental wellness, sleep wellness and stress management. The course targets common young adult risk and protective factors: knowledge; skills; prevalence norms; approval norms; behavioral expectancy; perceived benefits of protective behavioral strategies; and self-efficacy for using protective behavioral strategies.
GUIDE (Guiding Universities in Demonstrating Empathy)
GUIDE is a 3-hour, skill-based empathic communication training that empowers college faculty and staff to conduct effective student support conversations. Drawing from the fields of health promotion, prevention science and motivational interviewing, it demonstrates the basic skills and strategies for effective conversations and navigation around mental health and substance use concerns of college students.
At its core, GUIDE provides the tools for empathetic communication and works to increase your confidence and equip your with the proper knowledge when engaging in mental health conversations.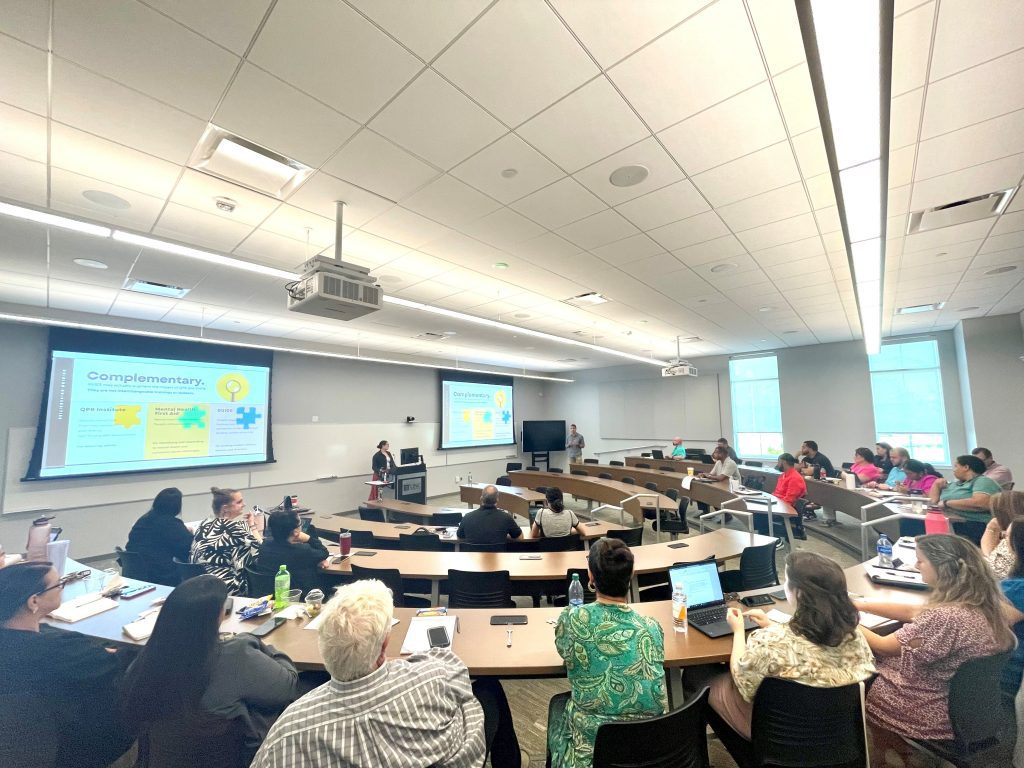 Hilinski's Hope
The UNC System has partnered with Prevention Strategies and the Hilinski's Hope Foundation (H3H) to offer two mental health programs for the 2023-24 academic year, to address student-athletes mental health and well-being: Game Plan and their suite of Online Mental Health Courses.
Game Plan was created through partnership with the NCAA Sports Science Institute and Prevention Strategies. It helps universities save lives, eliminate stigma, and scale mental wellness programs. Game Plan equips student-athletes with practical tools to implement the change necessary to bring parity to mental health in line with all other illnesses and injuries. It is a comprehensive training comprising of a Train-the-Trainer Program for local mental health professionals, a Tyler Talk from the Hilinski Family, a Team Training, a Facilitator's Handbook, and the Hilinski's Hope Scorecard.
the Online Mental Health Courses comprises of 6-lessons, designed to help reduce the stigma of seeking help for and prividng new ways of thinking about mental health concerns. Students will learn to break down myths about mental health treatment, building their confidence, and teaching them ways to advocate for others.
24/7 Telehealth Services
In 2020, during the wake of Covid-19, the UNC System contracted with ProtoCall Services to provide 24/7 telemental health services for students. Records show that between 250 and 400 students utilize this service each month. The System plans to extend this service to reach a larger population of students and help relieve campus counseling staff from having to be on-call overnight and on weekends.
Shared Telepsychiatry Pilot Program
The Shared Telepsychiatry Pilot Program was launched in September 2022 to address gaps in psychiatric care. This pilot program includes six UNC System institutions that have little or no access to psychiatric services on campus or in their local areas, including Western Carolina University, Winston-Salem State University, University of North Carolina at Greensboro, University of North Carolina at Pembroke, Fayetteville State University, and North Carolina Agricultural and Technical State University. The program provides psychiatric services, including neuropsychological testing and medication evaluation and management, for students who otherwise would have no access to the help they need. More than 100 students have been served and the System is examining opportunities to include more institutions in this program as needed. New funding allowed for the expansion of the pilot program, which will include two additional schools through June 2024.
What's Next?
Thanks to strong partnerships across the state, the UNC System has many more exciting initiatives and opportunities on the horizon to be announced soon.