2021 Awards for Excellence in Teaching
The UNC Board of Governors has selected 17 outstanding University faculty members to receive the 2021 Awards for Excellence in Teaching. The recipients, who represent all 16 of North Carolina's public universities and the North Carolina School of Science and Mathematics, were nominated by special committees at each institution and selected by the Board of Governors Committee on Educational Planning, Policies, and Programs. Established by the Board in 1993 to highlight the importance of teaching, the award recognizes the extraordinary contributions of faculty members System wide.
The winners are:
Caroline J. Smith, Appalachian State University
Ricky T. Castles, East Carolina University
Debjani Kanjilal, Elizabeth City State University
Chandrika Johnson, Fayetteville State University
Comfort O. Okpala, North Carolina A&T State University
Lenora Helm Hammonds, North Carolina Central University
Hasan Jameel, North Carolina State University
Irene Rossell, University of North Carolina at Asheville
Sharon L. James, University of North Carolina at Chapel Hill
Heather Coffey, University of North Carolina at Charlotte
Rebecca B. MacLeod, University of North Carolina at Greensboro
Laura Annelle Staal, University of North Carolina at Pembroke
Eman M. Ghoneim, University of North Carolina at Wilmington
Lauren Vilchik, University of North Carolina School of the Arts
Catherine W. Carter, Western Carolina University
Lynn Roche Zubov, Winston-Salem State University
Martha Regalis, North Carolina School of Science and Mathematics
---
Caroline J. Smith
Appalachian State University
Associate Professor
Department of Health and Exercise Science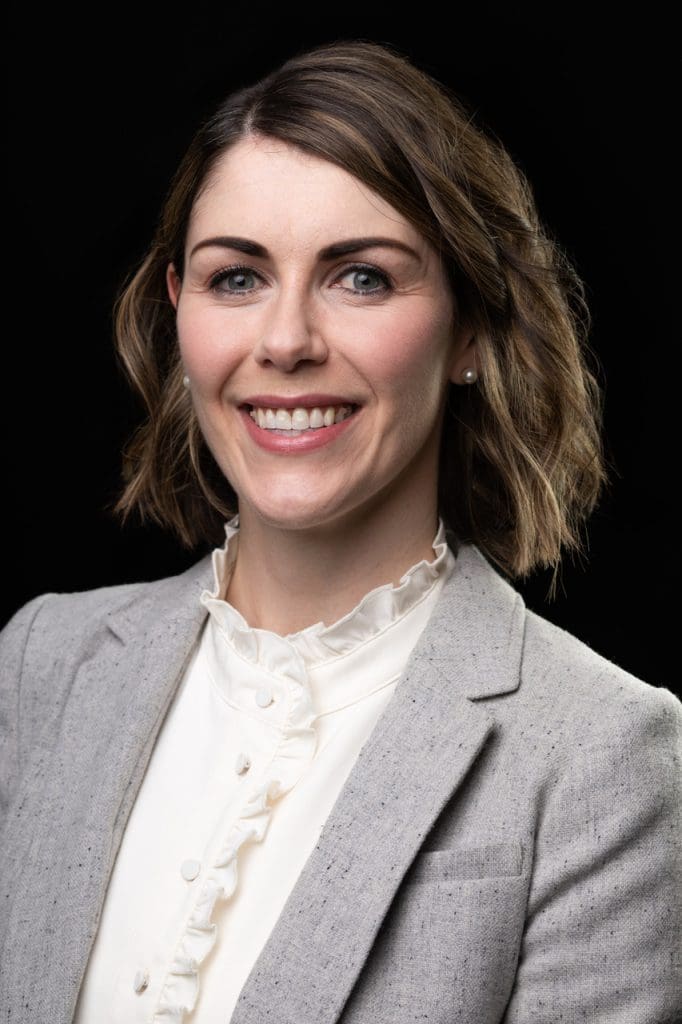 Since joining Appalachian State University in 2013, my approach to teaching has shifted dramatically. I have taught and developed a wide variety of courses requiring uniquely different pedagogical approaches for effective delivery and assessment of student learning. My overall experience spans from large content heavy, lecture-based physiology courses, to hybrid lecture and lab-based physiological assessment classes, through to small discussion-based honors classes including a multitude of majors. Initially, I was highly focused on the content and the need to 'cover everything', navigating material quickly at the cost of ensuring students grasped the information. Over the past seven years, I have been highly dedicated to pursuing teaching courses both internally and externally to the University, working with publishers, observing experienced and highly skilled teachers, and investigating novel tools and approaches to engage students and provide a pathway to mastery of the material.
I primarily teach large sections of content-driven classes (e.g. Human Physiology) in which effective learning should be facilitated through instilling a comprehensive understanding of underlying concepts rather than simple memorization of course material, whilst striving to engage students in critical thinking. Understanding how courses fit within a 'spiral curriculum' and structuring courses around 'core concepts' that are reinforced and built upon is of fundamental importance. I also have structured my courses in this manner, building on material gradually, reaching the level of applied, higher-level critical thinking activities which require a solid foundation of knowledge, synthesis of information and the ability to draw logical conclusions. This helps prepare students for the workforce, where a chasm between technical skills and required knowledge and critical thinking skills often develops. This process requires a multitude of approaches which foster the learning style and abilities of a range of students. Effective approaches include sustained feedback via frequent interactive examples and questions, quizzes, linking of new material to prior concepts, and the use of case studies to target critical thinking and application of knowledge. The latter can be utilized in group discussion to engage students in problem solving and allow learning from peers, which instils 'self-learning' and is often a valuable method for understanding and retaining information. Providing relevant, practical examples and case studies in which basic concepts are applied to real-life situations are fundamental in both student engagement and effective learning. For practical, skill-based classes similar principles of ensuring key knowledge is important, but emphasis must be placed on skill acquisition, application of knowledge, and interpretation of results. This is best achieved via coupling of labs and lectures, and providing a safe environment for adequate practical experience via group laboratory exercises.
An important component of the laboratory is the integration of students and their involvement in all aspects of research. Student engagement in research is fundamentally important for developing organizational, critical thinking and interpersonal skills through their roles in study design, recruitment, experimental procedures, data analysis and subject interactions. Within my research laboratory, students are trained and mentored in state-of-the-art research techniques, which help, reinforce and develop their physiology knowledge learned in their classes, in addition to providing hands-on experience with data collection and analysis. Both undergraduate and graduate students engage in research in my laboratory, in addition to those who complete Honors and Master's thesis projects. As part of this process, I work with students to present research at University research events and encourage them to present at regional and national conferences. This is not only an exceptionally important experience for students, but developments their presentation and communications skills, encourages networking, and sets them up to be successful as they move forward in their desired educational and career paths. Teaching, mentoring and supporting student development at all levels is important for providing students with opportunities to succeed far beyond the classroom.
Achieving Educational Goals
The unique circumstances surrounding the COVID-19 pandemic and recent move to hybrid or virtual instruction has challenged instructors in many ways never seen before. This has necessitated dramatic changes in course delivery and student assessment, which have built upon prior developments. I rapidly recognized the need for flexibility in course delivery and to maintain regular interaction with students. Synchronous course delivery often helps maximize student interaction and engagement, with recordings of lectures posted online to accommodate those with challenging circumstances. Providing more opportunities for assessment, reweighting activities and providing regular feedback for students on their knowledge and areas for improvement is critical. Progressively developing basic knowledge, understanding of processes, and building up to applying that information to solve problems and explain dysfunction trains students how to think and not simply memorize information. Utilizing critical thinking activates and clinical case studies in physiology for example, allows development of higher-level thinking and the ability to synthesize information and think through novel scenarios based on prior knowledge. This has allowed a shift from largely memorization to encourage a greater understanding of material and its application to physiological processes in health and disease. Students often find this challenging, but it is highly rewarding to see them work through the process and develop as independent thinkers.
During the COIVD-19 pandemic, many students have studied alone and developed fewer social connections than previously evident during in-person classes. To assist those students, I have produced short 'Rapid Response' videos to address challenging topics, created 'Quick Fire' review videos that ask students basic 'foundational knowledge' questions, and hold 'live' review sessions for exam preparation. In smaller discussion-based classes, optimizing breakout rooms for small group discussion, and incorporating group presentations to develop research skills, the ability to create concise presentations, and deliver accurate information articulately can be emphasized. Maintaining an open dialogue with my students is helping me better understand their unique situations and work to optimize course delivery, assist them with studying and preparing for course assessments, and ultimately prepare them for future courses and careers.
In the current environment, it is important to develop a technical toolbox that keeps pace with the ever-changing electronic delivery and software improvements, in addition to aligning with the way professional schools and careers are moving. This is more important than ever, with dynamic changes in the world and the impact on teaching delivery towards a virtual environment. To be an effective educator, it is important to understand the needs of students, find innovative methods for engagement, and improve proficiency and pedagogical approaches to both in person and virtual learning.
---
Ricky T. Castles
East Carolina University

Associate Professor
Department of Engineering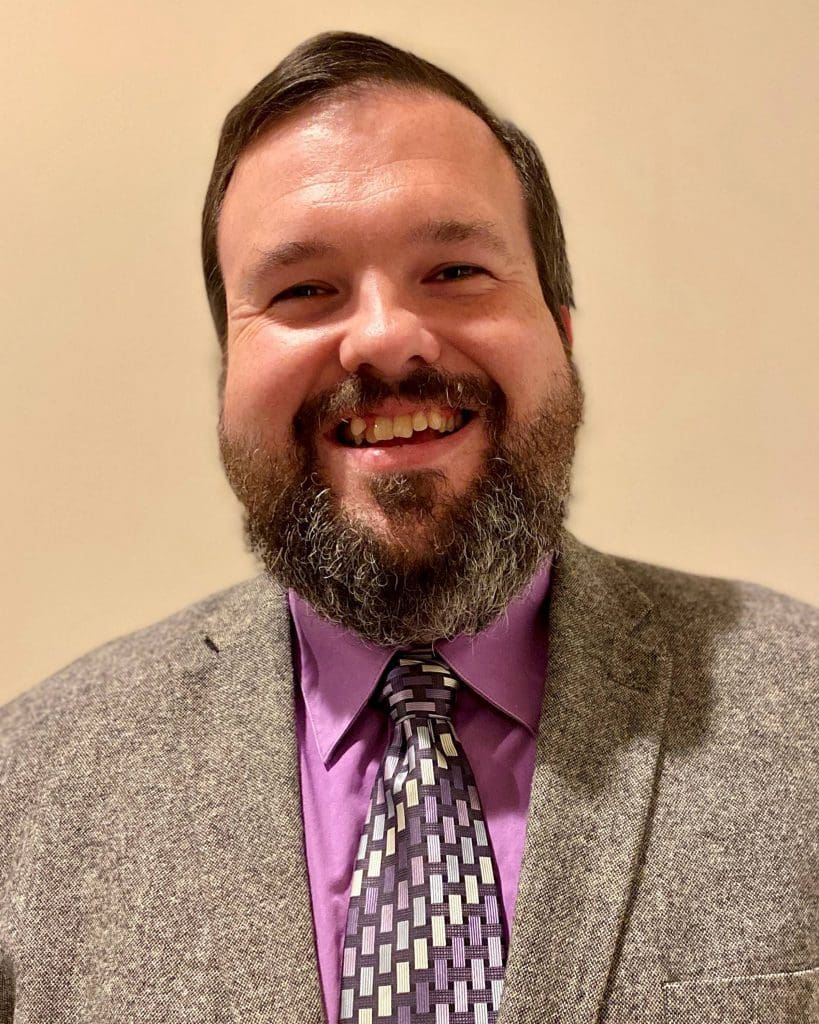 I believe participation in student learning is a privilege and a great responsibility. When a student enrolls in a class there is a trust relationship established whereby students believe the faculty member teaching their course has the appropriate knowledge to convey to them and will teach them material that will be relevant and beneficial to them in their career. To that end, I have continually strived in my teaching to find relevant, modern examples and applications of the theoretical principles covered in each course I have taught. I have also continued to regularly seek new knowledge from conferences, trade journals, and news outlets to supplement my teaching. I try to engage my students in casual conversations before and after class and when they visit during office hours to better understand their interests so that my selected examples align with topics familiar and of interest to current students.
I recognize that learning is a very personal exercise. Each student needs to find a way to learn material that works for them. I recognize that some students are visual learners, some are kinesthetic, and some are auditory. Some students learn material right away the first time it is presented and others take seeing a topic several times before it "sticks." I try to balance my classes and labs with enough different approaches that all students find some content delivered in a modality that fits their learning style. I use multimedia content, whiteboard/chalkboard problem solving exercises, traditional PowerPoint presentations, computer simulation, and various laboratory exercises to illustrate course principles. This not only informs my teaching, but it also is the foundation for my research work in engineering education.
Some of the most effective learning comes from self-discovery outside the classroom. Many of the courses I have taught have emphasized design projects where students are free to make design decisions and to choose a topic of their own interest to pursue. When students pursue research and learn about topics of their own choosing they become more engaged in the learning process. This approach has been used in my electromechanical system design course (MENG 4350) and the intro to engineering design (ENGR 1016) course. This is also highly emphasized in senior design and I have served as a faculty advisor for at least one senior design project almost every semester I have worked at ECU. I have also taught several independent study courses (ENGR 390X) aimed at allowing students to work on projects of mutual interest.
I believe in a firm balance between theoretical knowledge and application. When I developed the microprocessors course (EENG 3040) I chose to incorporate many theoretical concepts including microcontroller timing, register level logic, digital I/O, analog to digital conversion, information presentation using different types of display technology, and serial communication. Without application, the relevance of these topics would be lost on many students. Each week's lectures are complemented by a laboratory exercise using trainer kits and other hardware to see the theory in practice. Several students have commented over the years that the microprocessors course was the most enjoyable class they have taken in college and they valued the opportunity to have hands-on practical exercises to illustrate course principles. Given my desire to continuously improve my teaching and ability to produce productive graduates from our program, I decided to incorporate even more hands-on exercises in the microprocessors course beginning in Fall 2015 and used a flipped-classroom model where the students watch a video lecture before coming to class, thereby freeing up the time in class to be used for hands-on exercises. I used this time to give students short exercises to help them practice learning the lecture content and to develop code and circuits incrementally toward completing the weekly laboratory exercises. Shifting the passive learning to outside of the scheduled lecture period allows for more interaction and opportunities for students to ask questions during class. I am continuously improving the online lectures and in-class exercises to make a better class each year. I will often add or remove laboratory exercises, and provide new challenges for students in the form of a final course project. I am particularly proud of a new project I developed this semester (Fall 2020) that has students design code for a streaming music service. In this project, I send data over a wireless network to student trainer kits regarding the artist, title, and an encoding of notes to a song; the students are tasked with decoding the information sent, presenting the artist and title on a digital display and using a speaker to play a short clip of the song.
I believe in setting high expectations and standards for my students and providing students with feedback and resources to meet these expectations. I provide detailed constructive criticism to students throughout the course so that students' knowledge and skills are elevated from the time they walk into the classroom on the first day of class until final grades are posted. When I grade student homework, reports, and tests I make it a point to show exactly why each deduction was made, how to properly approach each problem, and what the students can do to improve their performance. This means I likely spend more time on grading assignments than some other faculty members, but I believe the time involved in giving detailed feedback is well worth the investment in student learning. When I return tests or assignments I review each test problem and I make comments about common mistakes I found several students making in order to clarify misunderstanding and allow student the opportunity to ask questions.
I have found that students often need to learn far more than just the technical content in the course. Many of the students I have taught have room to improve their oral and written communication skills or could benefit from refreshing their knowledge of mathematics and analysis. Some of my students have not seen various aspects of professionalism modeled, so they could use some instruction in areas such as communication with authority figures, proper business attire, etc. I view my responsibility as a faculty member to not be limited to teaching students engineering, but rather to holistically prepare students for the workforce. This includes discussions on professionalism, offering advice on job searches, evaluating student writing and oral communication skills, and generally serving as a mentor for students. I have often helped students learn material from courses I was not teaching in the current semester. I see my role as a faculty member being to primarily aid in the development of students in whatever way I can; this has ranged from teaching an informal review on trigonometry for a student who had a deficiency in her high school curriculum to having a personal conversation with a senior design student about personal hygiene. I emphasize to students that in a competitive professional environment, the professional skills of showing up on time, being respectful, and coming prepared will often be equally if not more important than having technical savvy.
This was the motivation behind the development of the Scholarships in STEM NSF grant-funded ($4.0 million) project that I am currently leading. It provides a broad range of support for students including up to
$40,000 in scholarships each for 80 undergraduate students, mentoring, connections to industry, team building, tutoring, and other support pieces to try to give students every opportunity to succeed and to eliminate barriers they may have whether that be a lack of finances or a limited professional network of support.
No matter how long I have been teaching, I firmly believe that all educators can learn from others. I regularly seek feedback from my colleagues or showcase ideas I have about teaching to others so that I can improve my craft. I firmly believe in lifelong learning and the importance of continuing to educate myself. I regularly attend conferences and learn from educators throughout the world so that I can improve my teaching.
Each student has strengths and weaknesses and each student has their own issues that impact their ability to learn. Over the years that I have been at ECU, I have developed a greater understanding for students who are struggling. I have been amazed by the many issues my students have dealt with from death of a family member, loss of a home due to fire, serious illness or accident, financial struggles, returning to school later in life, struggles with addiction and mental health, and hectic work and commuting schedules. I have tried my best to be understanding of the difficulties students have while still holding true to universal and fair evaluation criteria. During my time at ECU, at least 5 engineering students have passed away. I have tried my best to comfort grieving friends and ensure that all of our students feel supported. One of the things I dearly love about ECU is that we get to know our students not just as a face in a crowd, but that we can walk through life with them and share their burdens. This is particularly important to me because I was a graduate student at Virginia Tech during the tragic mass shooting event. On that day I lost two very good friends. The encouragement and support I received from faculty and others on campus while I was grieving was transformative in how I approach the world and gave me eyes to better see students who are hurting and need help.
It is my belief that effective teaching must be based upon three things: developing appropriate
expertise on the state of the art and knowing one's discipline, appropriate pedagogy, and empathy for students. If an educator takes the time to hone their craft by continually seeking out new relevant knowledge to include in their course content, studies effective teaching practice and learns from effective educators, and develops a heart to understand students and relate to them, then they will be able to develop a strong bond with their students, impacting their career path.
When I reflect on my years as a student, the teachers I remembered the most are the ones who challenged me academically and the ones who went the extra mile to show they cared. I strive to be that kind of professor. You will often find me in my office meeting with students outside of my scheduled office hours or working in the lab with students well after 5PM. Some of the greatest joy in my life is seeing students learning and knowing I was a critical part of that process.
---
Debjani Kanjilal
Elizabeth City State University
Professor
Department of Business, Accounting, and Sport Management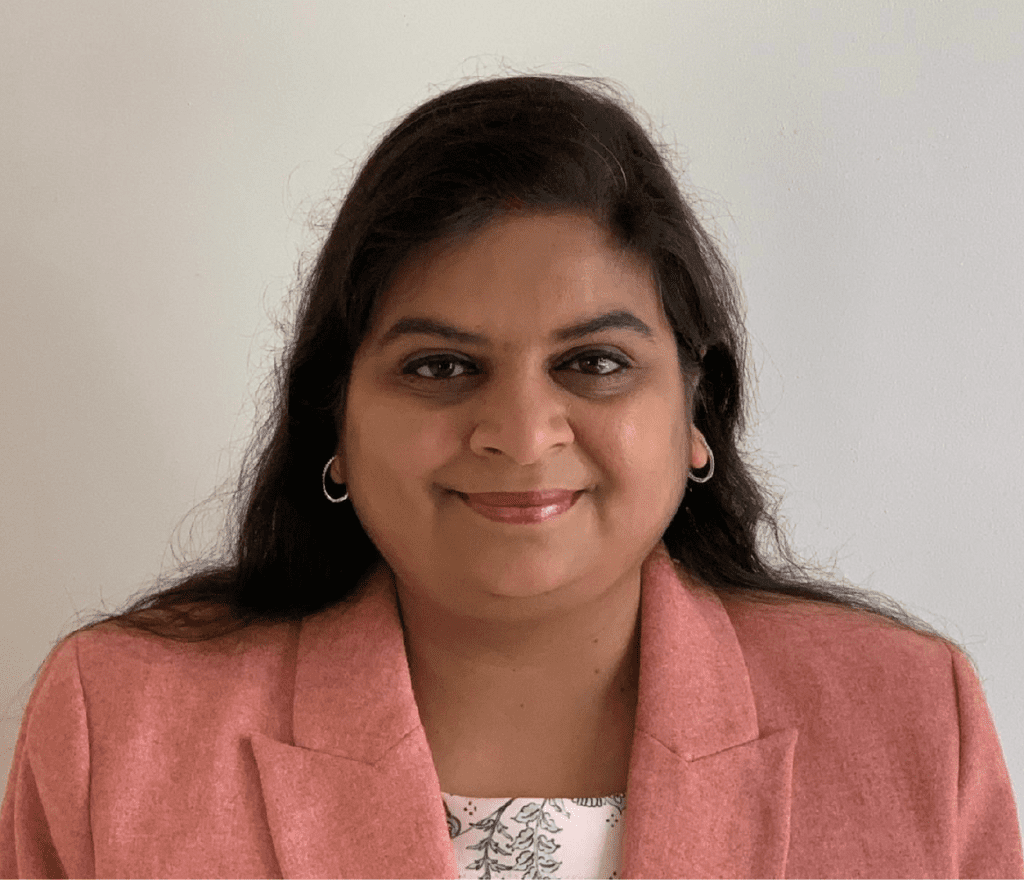 My experience as a faculty member at Elizabeth City State University (ECSU) has allowed me to explore, develop, and further the teaching tools that I encountered as a Ph.D. student at the University of Memphis. Having taught various courses in Economics and Business for more than ten years, I have developed and excelled in my teaching style. I believe that I possess the qualities of an excellent teacher and am very proficient in several aspects of teaching the subject.
I believe the most important thing about teaching economics is to make students feel from day one the importance of a conceptual understanding of the subject. The best way to achieve this is to tell them how economics is closely related to everyday real-life problems. Giving examples of situations that they would be interested in indeed draws their attention to the subject. I also assign them problems related to their real-life events. They can easily relate to these situations and gradually understand the subject's basic concepts better.
It is imperative to keep students motivated in the subject, which is mostly achieved by the style of teaching. My philosophy is that students should be active participants in the learning process. Once a chapter is completed, I urge students to solve practical problems related to class topics. While doing so, I ensure that I call students by their names on a random basis to solve the problem. I try to memorize the names of my students within the first couple of weeks of classes. This serves two purposes. First, students are aware that they might be called upon anytime and hence would try to engage themselves more actively in the classroom. Second, students are aware that the instructor cares for them, and hence they feel more connected to the class. While lecturing on the subject, I try to balance using the whiteboard and the power-point slides. While solving problems, it is beneficial to use the board instead of the slides since it allows students to think and solve manually along with me. Simultaneously, this makes me more aware of the aspects, which are more challenging for them. On the other hand, using the slides makes students see a clear picture of the topic discussed.
Another aspect of my teaching is that I let students work on case studies and group projects, which are meant to improve their learning abilities, think critically while coming up with exciting solutions to real problems, and engage in teamwork. I believe students must think critically, which also enhances their analytical and quantitative problem-solving skills.
Moreover, I carry out practical examples in class that engage students in games to explain essential concepts related to the course. This has proven to be beneficial since students thoroughly enjoy these exercises and hence feel more connected to the class. I use various tools, including tests, quizzes, group projects, current economic events, term papers, and Discussion Board participation, to assess a student's understanding and knowledge.
In addition, I believe that the use of technology is a critical aspect of the learning process. Apart from using PowerPoint, I use online resources like Blackboard, blogs, educational videos, pictures, supplemental readings, and creative problems to complement the traditional teaching methodologies. I have been actively using Zoom and Skype to communicate with my students during the pandemic. Apart from the regular office hours, I also maintain office hours online via Zoom and Skype for those students who cannot come to my office in person or meet with me online during my regular office hours.
While teaching any subject, it is important to give students many opportunities to ask questions in class and outside class during office hours. I highly encourage my students to ask as many questions as they possibly can. I tell them that asking questions plays a significant role in one's understanding of the subject. Many new ideas are generated and class becomes more interactive when students ask questions. I encourage my students to meet with me on a one-to- one basis if they have additional questions. Although I have office hours listed on my syllabi, I am available to my students apart from those hours. I am prompt in responding to students' emails, discussion boards of online classes, and grading students' assignments, quizzes, and exams.
I also believe that in order to be a good teacher, it is extremely important to be a good communicator. Over the years, I have developed excellent communication skills, and I have hardly had any complaints from students about not understanding me. Finally, I think an essential aspect of being a good teacher is to know and understand the students well. Since they come from diverse backgrounds and are adolescents, it is essential to understand that they will not all be the same. My Ph.D. dissertation research is about adolescent behavior and outcomes because of influences from their parents, schools, friends, and neighborhoods. I do find the statistical significance of a positive relationship between parents and schools on adolescent well- being. My research has made me more aware of the importance of a positive school environment for adolescents. I devote the first day of class to knowing more than just the names of all my students; I ask them about their hobbies, interests, extracurricular activities, and plans upon graduation. Besides appreciating their efforts when they excel in academics, I do the same when they excel in extracurricular activities and sports. I also make a special effort to attend some of the games when my students are participating.
Students indeed appreciate this, and as a result, try to put more effort into succeeding in academics. I take pride in my students and in my ability to interact with them in the classroom and beyond. I tell my students the importance of "learning beyond the classroom," where they will apply their classroom knowledge in real-life situations. Thus, I continuously encourage them to participate in national, regional, and university level competitions and actively participate in student clubs and organizations. I have successfully mentored several student groups for national-level business plan competitions and undergraduate student research week participation at ECSU. I have also been a faculty advisor for several student organizations during my tenure at ECSU, namely Phi Beta Lambda (PBL), MIS Club, and Black Executive Exchange Program (BEEP).
I have been actively engaged with some of the department's alumni and have been instrumental in inviting them to visit our current classrooms. This Young Alumni Event has been very successful for the past three semesters. The alumni share their own experience as students and motivate our current students to excel academically and get ready for their professional lives.
Every semester, I meet with at-risk students on a one-to-one basis during office hours, discussing their current performance in class and an appropriate action plan. This allows me to know my students better and makes me more aware of their problems in class. Over the years, I have grown as a teacher, an educator, and a facilitator. However, I am still learning every day, and am grateful that I am in the teaching profession.
Chandrika Johnson
Fayetteville State University
Associate Professor of Health Education
Department of Health, Physical and Secondary Education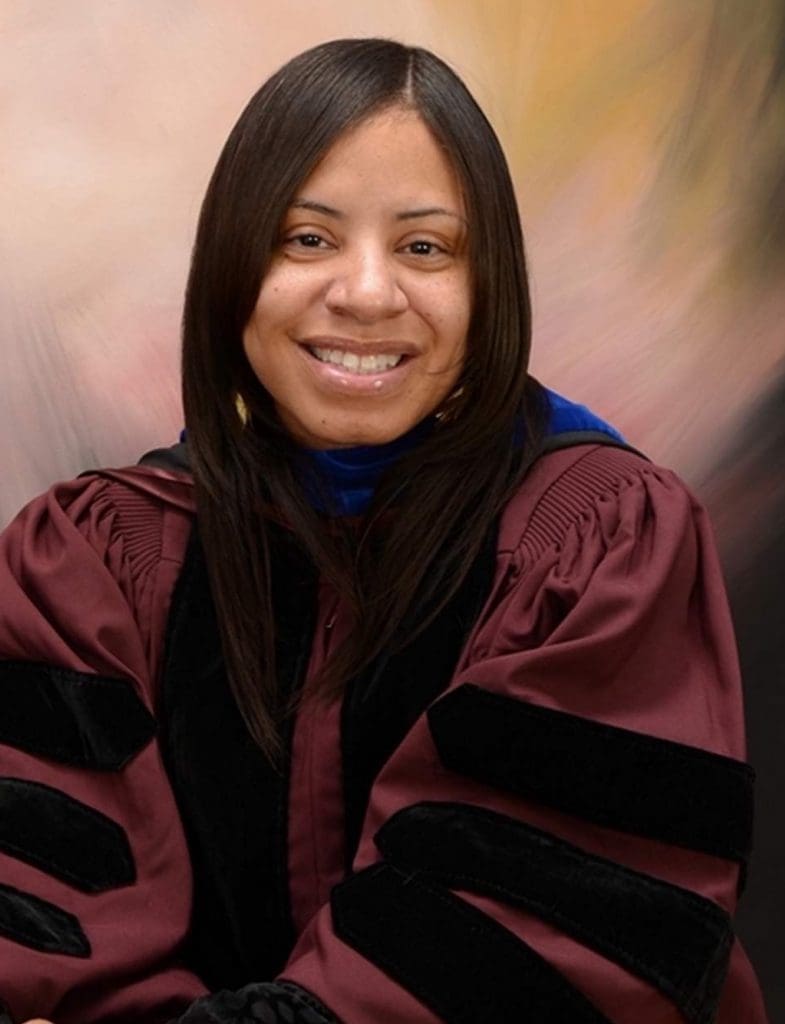 I've learned that people will forget what you said, people will forget what you did, but people will never forget how you made them feel.
Maya Angelou
Over the past three years, I have established myself as a bona fide educator and scholar in the areas of health education and teacher education. Over the years, I have established collaborative partnerships, with my students, colleagues and administrators within the UNC system. These partnerships have been established through research, committee work, and most importantly through teaching. Being a product of Fayetteville State University and knowing what was given to me as a student, it is with great honor that I relish the opportunity to contribute to the continued viability of this institution. It is this opportunity that motivates and energizes my passion for academic endeavors and teaching.
I continue to believe that my teaching philosophy supports Fayetteville State University mission related to meeting the needs of today's learner; that is, to provide students with the highest quality learning experiences that will produce global citizens and leaders who will be change agents for shaping the future of our community, state, country and the world at large.
Recognizing the need to achieve and meet educational goals, objectives and standards, I continue to embrace a simple teaching philosophy that all students can learn if given the opportunity. Therefore, I take the responsibility, as a teacher, to create interesting, fun, stimulating relevant classroom environments that facilitate students' learning and growth. I endorse some core pedagogical beliefs that underscore effective instruction and learning. Primary among these beliefs is that learning should be student-centered. Therefore, I am responsible for creating appropriate learning environments and conditions that challenge students' intellectual imagination thus promoting learning and student's ownership of the process resulting in understanding and self-actualization.
Another core belief of mine, relative to teaching and learning, is the realization that students come to us with varied life experiences and background and therefore different styles and approaches to learning. By providing different modes of delivery, collaborative learning, new updated information and learning through discovery, I can reach most students, enabling them to construct their own learning and knowledge. As my students engage in activities that promote the active construction of their learning, they discover that learning is an enjoyable and rewarding process. These core beliefs, in my opinion, are the necessary ingredients for students.'
As a teacher but also known as a health educator, my philosophy of health is always instilled in everything I teach. Student's life experiences are very important, so I always make sure that I link theory to practice, which provides relevant real-world examples of how the course material relates to current events. I make sure that my students understand that we have access to the best knowledge available, but unless we are skilled and effective delivers of this information, the usefulness of our work is clearly compromised. I truly believe that health educators cannot educate the individual who is not healthy and cannot keep an individual healthy who is not educated.
Teaching enhances student's ability to reach their educational dreams in turn it is a goal to make sure Fayetteville State University mission and vision for our students are upheld to the utmost importance. Professional development activities and opportunities are very important to me because they not only enrich me but give me an opportunity to provide the utmost support and quality instruction for students. I also believe that being an active member in a professional organization not only keeps me current but is the key to keeping my students current. It is essential to maintain and know the new trends in your discipline. I am committed to excellence and being accessible to my students to make sure that both of us are well-prepared educators and health educators. Becoming a change agent is my educational goal for all students.
Education is the ability to listen to almost anything without losing your temper or your self-confidence.
Robert Frost
---
Comfort O. Okpala
North Carolina A&T State University
Professor
Department of Leadership Studies and Adult Education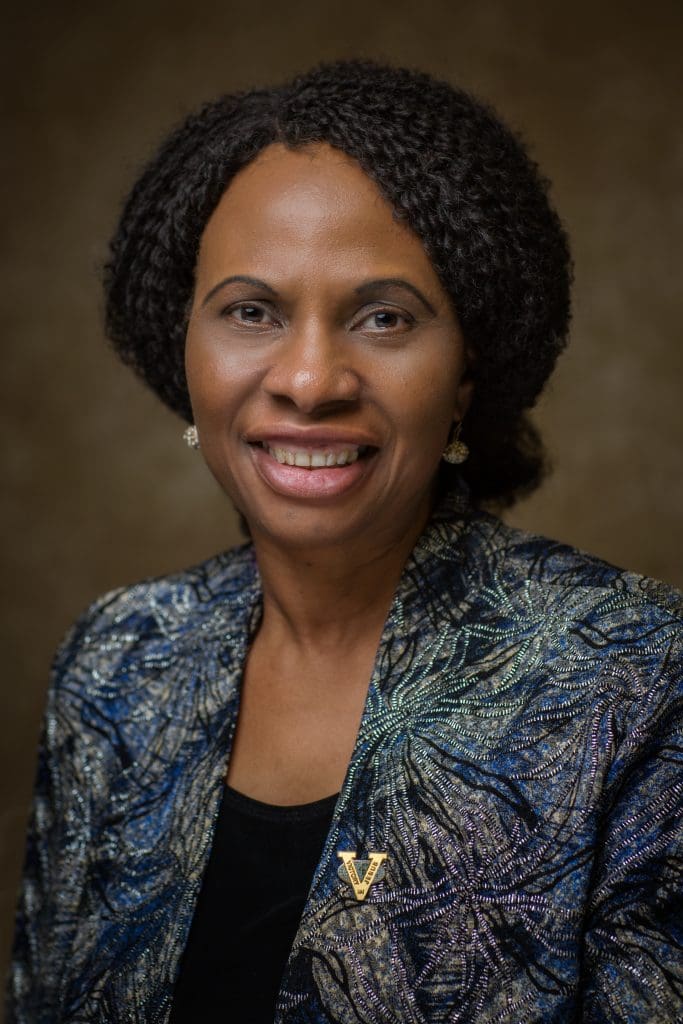 I am deeply humbled to be nominated by a colleague for the College Outstanding Teaching Award for 2020-2021 academic year. I am marveled as I reflect on my teaching and pedagogical engagement with students over the years. I quickly realized that my teaching and learning context were influenced by my personal perception about the fundamental purpose of education. I believe that education should be an empowering tool that enables learners to attain their full potential. I also believe that all my students have the capacity to contribute to the learning environment in a unique and special way. My primary responsibility as a teacher-leader-researcher is to share my love and passion for learning with students and colleagues. I accomplish this goal by establishing an active and innovative teaching agenda.
I have taught both undergraduate and graduate courses that include human development, educational psychology, leadership theory, research design, qualitative research, quantitative research, statistics, internship in leadership, continuation of dissertation research, dissertation, and decision making. Having taught at both undergraduate and graduate levels, I have come to understand the different attitude and approach needed to teach at both levels. I am mindful that graduate students are adult learners or professionals who approach learning situation with specific contextual circumstances.
My teaching philosophy is grounded in the progressive and humanistic philosophy. Progressivism deals with respect for individuality with a focus on the learning process. It is about transforming the learning environment to accommodate individual learning differences. My goal has always been to help my students develop research, leadership, critical thinking and problem solving skills. As a teacher, I provide a caring environment that fosters self-discovery, life-long learning, and an appreciation for diverse thoughts and perspectives. My instructional strategies encourage student engagement in a respectful atmosphere. On the other hand, the purpose of the humanistic philosophy is to enhance personal growth and development, as well as facilitate self-actualization (Galbraith, 2006). The author went on to state that adult learners are highly motivated, self-directed, and assume responsibility for their learning. The most important concept in humanistic philosophy is that of student-centered teaching and learning. I strongly believe in teaching and learning for all my students as I provide a warm, respectful, learning environment that allow and cultivate self-directed learning. My classroom is student-focused and my teaching style fosters a spirit of interdependence, cooperation, and empowerment.
My teaching philosophy is inspired by the 3R model of rigor, relevance, and relationship. In my classroom, I utilize a rigorous approach in every course that I teach and I hold my students accountable to the highest standards of quality. I utilize culturally relevant materials and digital tools to engage and encourage their voice in the classroom. I use a variety of instructional strategies and provide ample opportunities for practice. I have writing assignments in all my courses where students are free to express themselves and their passion. These culturally relevant assignments provide students the opportunity to make connections to real world issues. I also utilize cooperative learning teams in my classroom. This approach allows students to engage and learn from their peers. I provide examples of research articles in my research courses that are relevant to my students' experiences and backgrounds.
My quest for the use of effective pedagogical strategies started early in my teaching career when I found that supplementing instruction with digital tools in my research classes offered some positive benefits. I teach research (qualitative, quantitative, & statistics) courses to graduate students with the challenge of determining how to best teach what many students find to be difficult and abstract concepts. I utilize technology to accomplish computational tasks more quickly and efficiently, thereby allowing students to focus on conceptual understanding. For my qualitative class, I connect my online students with interactive videos and simulations. I am a strong believer in utilizing digital teaching and learning tools to enhance my instructional strategies. I use Camtasia to facilitate the creation of short videos. I use YouTube videos and my students have come to appreciate my lecture on how to transport Zoom's recordings to Otter, a transcribing software used for qualitative data transcription.
I am a reflective professional and, I consistently evaluate and refine my teaching strategies to improve my students' learning outcomes. I strategically employ theories of learning in my teaching borrowed from educational psychology, educational research, instructional design, instructional technology, and the scholarship for teaching and learning. I am actively engaged and committed to continuous professional development on teaching and learning. I have consistently participated in professional development activities to improve my teaching, by attending faculty development workshops at the university as well as at professional associations. I also participate in courses and trainings offered by professional organizations. The goal is to learn best practices and new technologies to improve my students' learning outcomes. I have attended a number of workshops on campus conducted by the Center for Teaching Excellence and ITTD.
Recently, I attended a workshop on "Ten Best Practices for Online Teaching" conducted by the Center for Teaching Excellence, where I acquired additional skills to enhance my online classes. My participation on that workshop also helped me to realize that I was already incorporating some of the tips in my online class. My online courses are learning communities where weekly social presence exists through Discussions Forums, Dialogues, Blogs, Fireside Conversations, and continued engagement with students. I am an active participant in my online discussion forums. I started a Fireside Conversation evenings on different topics in my online courses. These conversations promote student's engagement and interaction. I also offer one-on-one virtual meeting with my students at flexible times to increase their engagement in my online class. My online courses are organized into modules with different folders for each week. This allows students to engage weekly to locate contents for the course.
I attended a workshop conducted by the center for Teaching Excellence on the use of Culturally Responsive Pedagogy. The workshop strengthened my belief that the use of effective pedagogical strategies should be considered to enhance the learning growth of students. Students are unique, they vary in their learning abilities, and, should be treated as individuals. I always tailor my instructional strategies to meet the unique needs of my students. I attended a workshop on Structured Dialog Model which is a strategy that is used to resolve community issues and conflicts. I implemented this model in my leadership theory course. The students were given a leadership issue and were asked to resolve it collaboratively. I can report that the outcome was very positive in students' interactions, communication skills, collaborative spirits, and collegiality. I also used it in my research class with similar positive outcomes. I participated in a course offered by Eastern Educational Research Association (EERA) on the use of national (IPEDS) dataset for research. I gained so much knowledge from that training that my doctoral students benefited from it. One student utilized the data for her doctoral dissertation. So, my participation in professional development trainings and workshops has contributed to my teaching effectiveness and has positively impacted the learning outcomes of my students.
My classroom assessment of student learning is aligned with my teaching. I utilize authentic assessment in terms of constructive, formative, summative, and non-evaluative with the goal of refining the skills and strengths of my students. I have started incorporating student's self-assessment and reflection, where students self-assess their performance on their dissertation proposal or final dissertation. This helps them to think beyond my expectations and course grades. It allows them to focus more on quality as well as their commitment to learning. This activity helps my students to reflect on their dissertation growth and development.
I have been fortunate to work closely with over 100 doctoral students in leadership studies. From this experience, I have learned how to lead in my dissertation research class by fostering a respectful and collaborative learning environment that continues beyond the graduation of my students. I have partnered with my students in research papers that were presented at professional associations. I have also collaborated with them to publish manuscript in refereed journals.
Reference
Galbraith, M. (2006). Adult learning methods: A guide for effective instruction. Malabar, FL: Kriegar Publishing Company.
---
Lenora Helm Hammonds
North Carolina
Central University
Associate Professor
Department of Music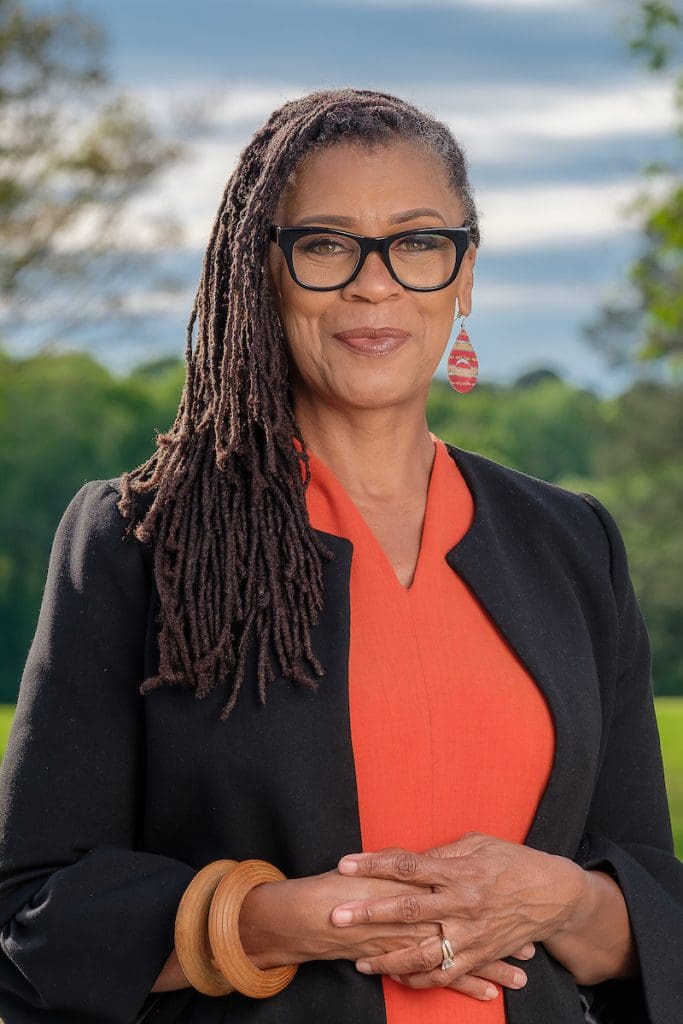 As an educator and researcher, I am interested in the gains for my students at the intersections of bringing theory to practice, innovation and technology, and creativity. I believe to be relevant as a 21st century musician is to become a global interdisciplinarian. Through my recent work as a member of a think-tank on global leadership as a Salzburg Global Citizenship Fellow, and as lead fellow of a 12-member team of international educators to plan and implement globally networked learning environments, I have evolved my initial work from research of the problems within vocal jazz pedagogy. My current goal is to bring theory to practice on a global platform as a vocal musician, composer, educator and researcher. I continue to move through rigorous inquiry, and I aspire to be the instructor for whom the students' experience at North Carolina Central University is a memorable one. I will continually grow and move beyond my comfort zones to create an atmosphere of intrigue and excitement within the course content, but I want my students' classroom experience to reflect life. I want my students to fall in love with learning. My current research and work are about teaching the musician to be a global leader in their craft, engaged in global communities, aspiring for excellence while establishing a new vanguard of musicianship. Because I value a real-world view and student-centered approach, I have always maintained a fondness for explorations abroad, and thus, students abroad. I work to connect my students to their international peers and experiences in preparation for real-world situations. The revenue model that is the reality of how musicians thrive – project-based concurrent income streams utilizing many skills – requires an embrace of entrepreneurial mindsets. Our 21st century landscape requires we incorporate technology and entrepreneurship into our curricula to adequately equip our students. As educators and administrators, doing all of these things is the essence of graduating matured musicians with relevant skills and intercultural competencies.
EDUCATION INTERESTS
In vocal pedagogy, there is a mirror for how you learn in any setting. I fully believe that how you do anything is how you do everything. I have always been the type of person to look at the broad landscape, deduce what is missing, work to fill in the gap, using that deduction as the inspiration for my true north. When I came to teach vocal jazz performance at NCCU in 2005, no vocal jazz textbooks existed. The textbooks for jazz pedagogy were written for instrumentalists with maybe one chapter about vocal jazz. Most of the curriculum material about jazz education focused on improvisation, combo and large ensemble set-up and performance, but denied the vocal jazz educator a true map for the particular needs of vocalists. Much of the theory-to-practice journey is abstract for a vocalist because they don't push buttons. Barely familiar with ear-training, music theory or improvisation, incoming university vocalists in jazz have huge gaps in their knowledge compared to their instrumental peers. A lot of this is due to having come through the rote-based learning model from middle and high-school choral programs. Shortening this gap is crucial to encourage vocal jazz learners to stay the course on a mostly uphill climb at the university level. My focus within vocal pedagogy is therefore in the niche of vocal jazz performance pedagogy, to distinguish and meet the particular needs of vocal jazz learners. I believe at the core of learning to sing vocal jazz successfully is embedding the understanding of how to hear, and how to listen. The vocalist should be able to respond to what they hear and know what to listen for in the moment the music is happening in the particular circumstance with every person on the bandstand. I have also come to discern the need to train the vocalist to understand how their voice functions through the entire vocal column, and then proceed to teach jazz styles and analysis of the genre. The assimilation of this combined knowledge takes tens of thousands of hours. As a vocal jazz educator, I pray that the tip of the iceberg we touch in a 4-year undergraduate or 2-year graduate degree matriculation seeps bone-deep to inspire the student for a lifetime. If I have done my job well, the mettle is in place, and they enthusiastically move through and journey toward the commitment of practice it takes to adopt these theories into their voice and musical performances.
In using technology in the classroom, there is an example I endeavor to set for the student of adapting to and mastering the tools of your environment. With regard to technology, I teach understanding, more than I teach music. I teach the student to examine the way he or she looks at the world through a lens of confidence, taking on any task with courage, and hopefully seeing themselves capable. In this way, I have set the stage for them to be equipped to become global citizens and to be fully engaged and excited about their journey. I incorporate technology in every facet of the process of preparing and submitting work – from accessing listening examples, research of historical jazz references utilizing apps, digital tools and new media – to recording their demos, assignment submissions, documenting compositions and arrangements and successfully uploading various media files. They need to understand technology as a career tool and vehicle utilized in the revenue model germane to a musician seeking employment. Whether applying for fellowships, grants, project proposals or producing a piece of music to share with audiences or clients, technology is an instrument – just like their voice.
I believe answers may be found in investigating the results of methodologies stemming from process-based learning vs. results-based learning, and the incorporation of multiple intelligences. In the last decade, technological advancements opened pathways for educators to enhance classroom experiences for learners. Technology has revolutionized the way we live in society and seemingly threatens to render us tech-dependent. If the axiom is true that music reflects life, we should expect technology to impact music education in profound ways in this 21st century landscape.
New Media – on-demand access of content on a digital device – and communities engaged around this content, emerged in the latter part of the 20th century. Technology has offered the educator important tools with the onlsaught of new media, and the common usage of digital communications via all sizes of computers and hand-held devices. Digital applications and software once foreign to educators, are now embedded in learning management systems such as Blackboard and WebEx—I use them in my courses as much as possible. Google Meet, Zoom, Social Media (Facebook, Twitter, Instagram), and YouTube are part of my classroom experience and curricula because students expect the classroom will reflect how they live and process their world. I believe a 21st-century classroom should be tooled such that communication is only hampered by the accessibility and strength of your internet bandwith. The vocabulary emerging from the pervasive use of technology has also demanded that the educator keep pace, infusing curricula with names that decades ago were nonexistent, i.e., App, Tweet, or the new verb sans object – Like, as in "Like" my Facebook page. Techonology has changed how we live and communicate. It doesn't hold the potential to revolutionize the classroom, the technological revolution is already in our classrooms! Musicians can have audiences anywhere. Technology gave us this access. We must embrace and use technology to our advantage.
I witnessed the impact of technology in music education while attending an international distance learning conference for music at the Royal Academy of Music, Copenhagen, Denmark. Several universities in the U.S., Europe and Africa gave presentations, demonstrating their remarkable success with reaching students through technological advancements. Attendees were able to view remote auditions by a U.S. based student for the London Symphony, private lessons between violin students in Europe and a teacher in the United States, and entire programs based on instruction via the internet. As technology is a part of our daily lives, I feel educators must reinvent themselves to serve the field, and most importantly, the student.
---
Hasan Jameel
North Carolina State University
Jordan Family Distinguished Professor of Natural Resource Innovation
Department of Forest Biomaterials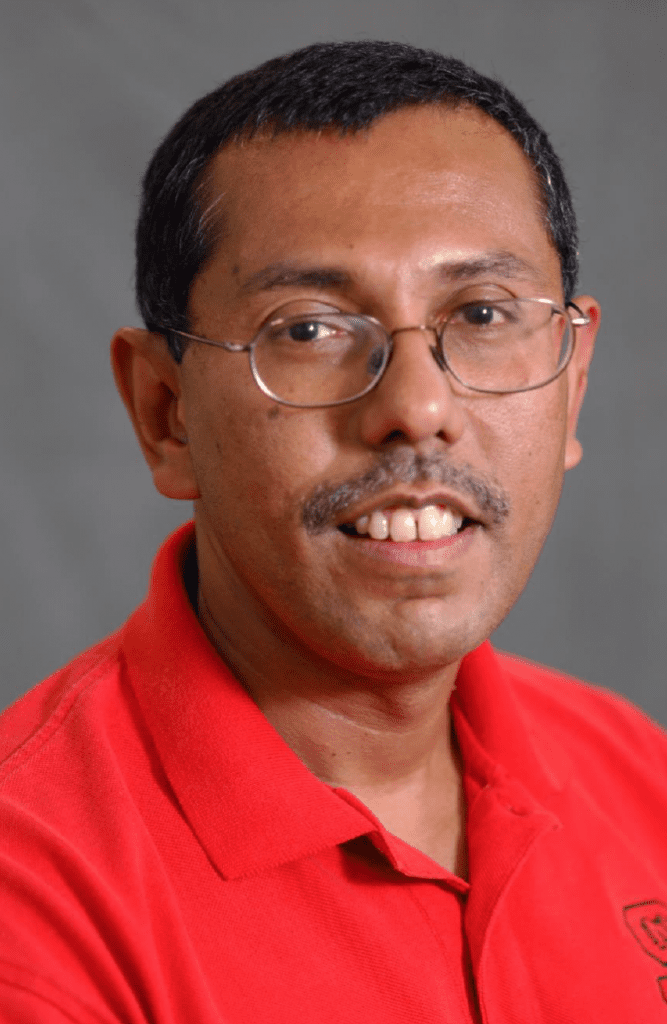 I am an outstanding candidate for the Board of Governor's Teaching Award for teaching excellence because I have been able to provide a profoundly inspirational learning experience that is both essential and often lacking in a traditionally dry and conventional engineering educational pedagogy. I have combined effective scholarship of teaching and learning (SOTL) techniques with (1) an unusual and longstanding level of passion and enthusiasm, a demonstrated record of mentoring, (3) the highest levels of personalized attention and dedication to students, and (4) real-world problem solving based on my extensive industrial experience. I have been recognized for my teaching by being awarded the NCSU Outstanding Teacher twice (1990, 2005), the Alumni Distinguished Undergraduate Professor (1999), the Outstanding Undergraduate Advisor (2006) and the Alumni Distinguished Graduate Professor (2016).
During my thirty years as a faculty member, I have been involved in many national and international activities in teaching and research. Although both research and teaching are rewarding in different ways, it is the ability to influence the lives of young undergraduate and graduate students in a positive manner that motivates me to pursue excellence in teaching and learning. It is an opportunity to enable a better future for the students and the societies they live in. As a result, I feel that the things that are important to me as a teacher are:
Being a mentor and role model to the students so that they can carry on the tradition of motivating others to continue learning and contributing to society;
Doing the best job in my teaching using techniques such as the use of real life experiences, inquiry guided learning and challenging them to do their best;
Remaining relevant and continually evolving to keep the students and myself enthused and excited about the courses and our research;
Having the opportunity to mentor numerous faculty and help them identify future research opportunities in various multidisciplinary topics.
I also want to emphasize that I have taught the students many things but they have also taught me much – be optimistic, have fun at work and be yourself. They have also emphasized the value of being enthusiastic in the classroom, because enthusiasm is contagious. Enthusiasm and keeping things fun are a key tenent to my teaching philosophy. Each of these students has enriched my career at NC State and enabled me to work in my dream job.
Of all my activities, I take the greatest pride in my accomplishments as a mentor and a role model for the students and the younger faculty. During both my undergraduate and graduate career at Texas A&M and Princeton University respectively, I had outstanding mentors who influenced me as an eighteen-year-old student who came to the United States for higher education. They were not only interested in my scholarly output, but they also cared about me as a person. I have forgotten much of my Ph.D. research, but I still remember the care that my advisor took to help mentor me. Some of the impressions we leave with our students outside of the classroom will have an equal and maybe a higher impact on the students as the course material we teach. This is the aspect of my job that I enjoy the most, and if you ever come by my office, hopefully you will see me trying to get the students excited about some opportunity in research, leadership opportunities, current issues, or Wolfpack sports. Sometimes, I am trying to help them navigate around an issue important to their lives (hopefully something other than how to solve the latest homework problem). As you evaluate my application package, I hope you see my passion for mentoring at all levels. I have had a chance to mentor high school students (Summer Engineering Camp, Burroughs Welcome Inquiry Based Exploration for High School Students), high school teachers (Research Experience for Teachers), undergraduate students (Jordan Family Endowment, USDA Preparing Diverse and Rural Students and Teachers), graduate students, and young faculty members. A quote from Dr. Marko Hakovirta, Current Department Head Forest Biomaterials, "Dr. Jameel is a true collaborator and mentor for several faculty, each of whom is a successful researcher in their own right, but who rely on Dr. Jameel's industrial experience and scientific insights as they develop proposals and projects."
I am very proud that many of the graduate students and faculty members I have mentored have gone on to be very successful in their fields. An important way to judge my impact as a mentor is to look at "outcomes", i.e., what the students have achieved after they graduate. Seven out of 35 Ph.D. graduate students (20%) have gone on to be university professors, including three at N.C. State who themselves have been recognized for their own outstanding accomplishments (including one endowed research chair, two named professors, and two N.C. State University Faculty Scholars). Several are employed by the federal government, including one who is the Administrator of the Agricultural Research Service at the USDA and is helping define future research priorities. Many have become Directors of Research, Operational Managers or Vice-Presidents at large, complex manufacturing operations. Here is a quote from a former student, Dr. Chavonda Jacobs-Young, who is the administrator with the U.S. Department of Agriculture's scientific research agency with 1,800 scientists and 90 laboratories throughout the world: "Dr. Jameel was my professor in both undergraduate and graduate school at North Carolina State University. Although I graduated over two decades ago, he has continued to dedicate his time as a lifelong mentor. He deserves significant credit for my success – as my undergraduate professor he encouraged me to further my studies and pursue a graduate degree. His belief in me opened up a new avenue for reaching my potential and exploring new possibilities. My story is not unique as he has provided tremendous support for so many of his students. Advancing innovation and discovery are so important to meeting the priorities and challenges we face as a Nation. We will need a pipeline of talented and trained professionals. I believe that Dr. Jameel has demonstrated his ability to prime the pump with young well-trained students ready to meet the challenge!" Dr. Jacobs-Young has also served as a senior policy analyst for agriculture in the White House Office of Science and Technology and has been recognized as a Distinguished Alumni by the University.
What qualifies me to be a good mentor for the students? I bring real-world connections to the class room and am able to connect it to the learning outcomes. Before I came to NC State, I worked at International Paper for eight years in both research and manufacturing. In my research capacity, I had the opportunity to implement the first medium consistency oxygen bleaching system in the world. The use of this technology has revolutionized pulp bleaching by lowering the environmental impact of papermaking and is currently used by most paper companies. I feel fortunate to have worked on a project that has influenced the operations of an industry in such a tangible manner. For my role in the implementation of this technology, I was awarded the Richter Prize for outstanding contributions that have advanced the industry. In my manufacturing role, I was in charge of production and learned how to manage a labor-union workforce. This experience taught me how to lead in a complex work environment with different stake-holders, which is similar to motivating students to step up their performance to a higher level. Since joining NC State, I have had the opportunity to work with many companies on issues related to sustainability, technology and management. In 2008, I was appointed to the Board of Directors of Packaging Corporation of America, a $10 billion S&P 500 corporation with worldwide operations.
This is one of the highest honors that a company can bestow on an outside individual. In that capacity, I am able to participate in high-level strategic decisions that determine the organization's mission and provide for the effective management of company resources. As a Board of Director of PCA, I have been instrumental in improving the sustainability index of the company.
The experiences that I bring to the classroom are invaluable for my interactions with the students, because students understand that the advice and opportunities that I expose them to have a real-world basis and not just something I have extracted from a textbook. In addition, these real-world experiences also allow me to connect the fundamental concepts that I teach in my class to relevant applications. Nothing excites the students more than seeing that there are actual applications of the material being taught and that they will see these problems in their jobs. I have used my mentoring opportunities to create excitement about my courses and advise students about various career opportunities, which range from jobs in industry, to becoming a doctor, a lawyer or a teacher. Mentoring has also been a great opportunity to get students engaged in opportunities in research. As a result, many students have participated in undergraduate research with me and continued on to top-level graduate programs in science and engineering. In addition to the numerous undergraduate students that I have interacted with, I have also been the chair or co-chair for 35 Ph.D. (completed), 25 M.S. (completed) students and am currently advising 9 Ph.D. and 1 M.S. student.
I started a leadership program for graduate students to help them understand the importance of transferable skills during interviews and in their job. Many students have given me feedback that the leadership program was very important to them getting a job and a good start in their careers. A typical comment: "It was an amazing experience. The content of the books shared by Dr. Jameel had an immediate positive impact in my life. This club taught me that building strong relationships is an important component in successful professional careers."
To be an effective teacher you have to keep evolving not only for the sake of the students but also to challenge yourself. As a result, I have always modified each course I teach every year – learning from other instructors and my mistakes. You might very well ask – why change every year? I believe change is necessary to enable us to stimulate students to think and learn. I ask myself every time I go into a class – what can I change to make sure that the students are going to be challenged more than they were the last time I taught this class?
A very significant evolution during the last few years has been my involvement in the development of programs across N.C. State for the production of renewable energy and materials. North Carolina ranks ninth in the nation in timberlands, with forests covering 57% of the total land area. As a result, biofuels and biomaterials will play a very important role as North Carolina develops alternate sources of renewable energy and materials. I have developed a strong research and academic program in conversion of biomass to energy with more than $12 million in funding. In addition to funding graduate students, I am even prouder of the fact that I have also used this opportunity to electrify the imagination of our undergraduates about the challenges and potential of using biomass to develop new bioproducts and decrease carbon emissions. Many of these undergraduates have or plan to continue work on bioenergy or biomaterials in graduate school or in industry. These students have been involved in the development of new technologies for the conversion of biomass to biofuels and bioproducts, and their innovative approach has already resulted in some patent applications. I have been able to translate this research and enthusiasm for renewable energy to the development of new courses in bioenergy and bioproducts. These courses included: BAE 595 "Biomass to Renewable Energy Process" jointly with Professor Jay Cheng in BAE and PSE 425 "Conversion of Biomass to Energy" with Professor Sunkyu Park in Forest Biomaterials.
In the era of COVID19, conventional class evaluations were not done in Spring 2020. Students commented on class effectiveness before and after COVID. I have included the comments in Section F (Student Evaluation Ratings). It was a good reflection on what we can do to evolve as circumstances change. I urge you to read them so we can all learn together, considering "this year we are all students." Just in case, a few comments:
"The transition to online was probably best in this class of all my classes. The online notes are very helpful with Dr. Jameel highlighting the important pieces and telling you exactly what was not on the slides and needed writing down. The homework's were also very helpful in reinforcing teachings held in online class. I will really miss your classes."
"Remained dedicated to students despite challenges that arose from situation. Overall a very good professor. Only critique was that it was harder to focus on the online lecture than in person, but that is more of a platform issue than a professor issue."
Because of my achievements in both research and student mentoring, in 2014 I was appointed the Jordan Family Distinguished Professor for Natural Resource Innovation, the highest honor for a professor in the College of Natural Resources. In that capacity, I have had a chance to interact closely with the Jordan Family and understand their vision for education and improving the lives of rural North Carolinians. The Jordan family is very actively involved in expanding opportunities for students from a diverse background, and they gave me the chance to expand our thinking on strategies to improve lives through education. A critical part of the award was an initiative to fund undergraduate and graduate research in topics important to the utilization of biomass for a sustainable future.
As teachers, we are always looking for methods to improve the quality of learning for the students. Our department had identified in the mid-1990's that inquiry guided learning was one way to improve how effectively students can use and retain the material being taught in the classroom. I believe our department was one of the early adopters of the use of inquiry-guided learning at NC State. Some of the activities where I took a leadership or active role include:
I initiated and managed a program in our department funded by Buckman Chemicals to make our courses interactive. This effort required involvement from both the Department of Forest Biomaterials and the Department of Education. This effort showed how students learn in a technology rich interactive environment.
We were awarded a project in the Hewlett Campus Challenge Project, to improve our curriculum by developing critical thinking skills and better prepare them for open-ended problems. This project increased the use of inquiry-guided learning throughout the program.
We developed a program funded by Burroughs Welcome Foundation for high school students to come to NC State and spend a week "Performing Inquiry Based Exploration: Using Biomaterials to Produce New Products". An Internet site was developed that describes the procedures and the results of the student projects, for other high school students and teachers.
In my laboratory-based course, I modified many of the experiments so that the students are given an open- ended problem and are asked to design the experiments to provide the answer instead of following a set of instructions. I have also incorporated the use of process simulation and virtual labs into my courses. The virtual labs have a very high potential for both distance education and for improving on-site lab instruction.
Helped develop a course for high school science teachers: "The Science of Papermaking and Paper Recycling: A Research Experience for Teachers." This program is designed for high school chemistry and physics teachers to participate in an inquiry guided based lab experience.
In 2018, The Department of Forest Biomaterials and Education received a grant from USDA for $2,700,000 "Preparing Diverse and Rural Students and Teachers to Meet the Challenges in the Bioproducts and Bioenergy Industry". This grant was used to develop distance-based courses, mentoring and research opportunities for teachers, graduate students and undergraduates with a diverse background on the utilization of biomass for a sustainable economy.
In addition, I believe in our students – as a result, I am proud to have already established the Jameel Family Endowment for Undergraduate Scholarships in 2002, and in 2020 the Packaging Corporation of America established an undergraduate endowed scholarship in recognition of my services to the industry.
Lastly, two student comments that I value include one from Andrew Wallace who finished medical school and is currently a surgeon. He says "Not only do I treasure the time I have had as a student under Dr. Jameel, I look forward to returning to NC State as an alumnus, knowing that I will always have one professor that still genuinely cares about how I am doing". Hopefully I have been a role model for him such that he can inspire others in the future. The second was an unsolicited email I received during Thanksgiving from Hal Lawton, who was President of Home Depot Online, CEO of Macys and Tractor Supply Company. "Dr. Jameel: It has been a long time…I received an e-mail from the Pulp and Paper Foundation and thought of you. As a reminder, I was a 1996 dual CHE/PPT grad, had long hair and wore lots of tye dyes, and was in several of your classes. I just wanted to say 'thanks' and let you know that you had a huge impact in my education and life. To bring you up-to-date…after graduation, I spent 2 years at the Champion's Roanoke Rapids, NC mill. I then married and got my MBA at the University of Virginia (Darden). After graduation, I moved to Atlanta and spent 5 years with McKinsey & Co. I joined The Home Depot in 2005 and am now the President of our Online Division. If there is anything that I can ever do for you or the program please let me know. Again, thank you. Sincerely. — Hal Lawton". There is no better reward in our jobs than the above, especially on Thanksgiving.
---
Irene Rossell
UnC Asheville
Professor and Department Chair
Department of Environmental Studies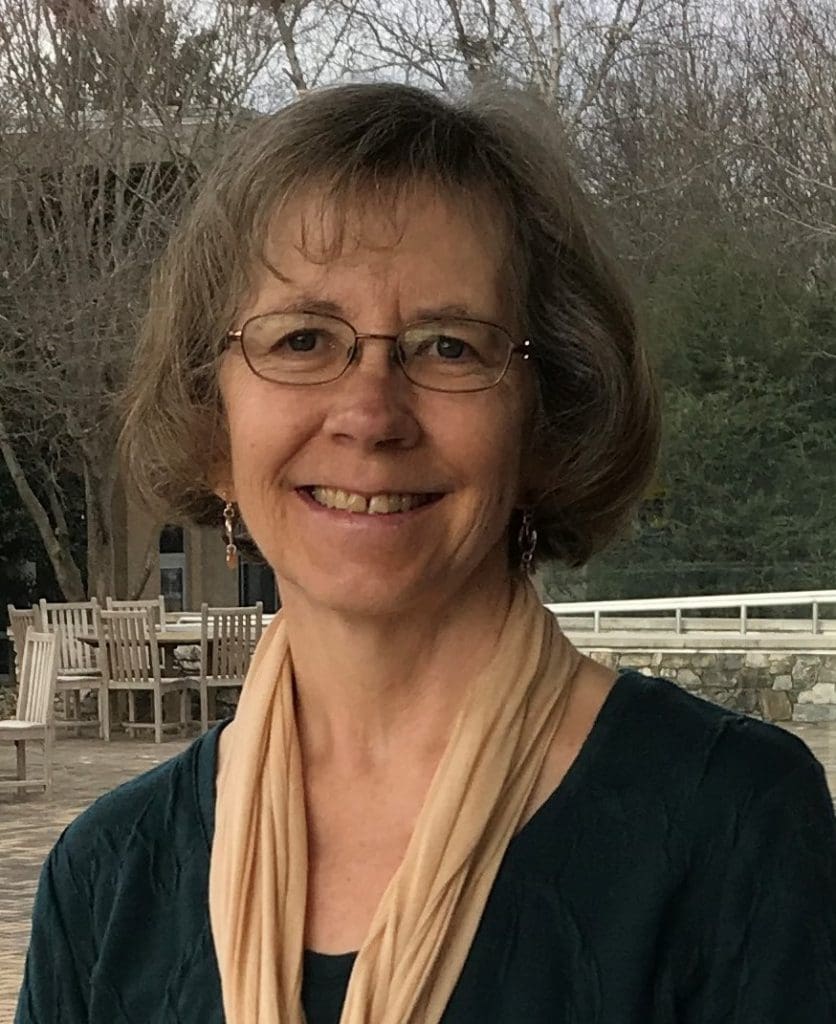 The American philosopher and educator John Dewey was an early advocate of experiential learning: "Give the pupils something to do, not something to learn….learning will naturally result." Learning by doing has been my go-to strategy in Environmental Studies for years, and I would argue this approach is more relevant than ever. For all the opportunities many of our students have had, and for all the technology and information they have access to, the students enrolling in my Environmental Studies courses are eager for opportunities to learn by doing. Hands-on learning spurs independent thought, develops problem-solving skills, encourages collaboration, engages multiple intelligences, and generates enthusiasm.
I am fortunate that Environmental Studies courses are conducive to field trips and hands- on learning, as there is no better classroom than the outdoors. I teach mainly ecology courses, but I developed several interdisciplinary courses in response to changing student interests. For example, a few years ago I noticed more and more students in my plant identification courses asking questions about how plants can be used; it was clear they wanted more than plant names and classification – they wanted to feel a connection with the landscape. With this in mind, I created two courses (Hiking Through History and Wildcrafting) in which students explore historical, cultural, and ecological relationships by learning to read the landscape for clues to human history. Mastering tree identification allows them to deduce the land use history of a forest, and learning about herbaceous plants teaches them that many common species (including dandelion) are not native, but were carefully carried to North American in the medicine chests of early European settlers. We make dandelion root tea in class, along with other necessities of southern Appalachian life 300 years ago: cordage from tulip poplar bark, dye from black walnut hulls, salve from chickweed, cough syrup from black cherry bark, astringent from witch hazel twigs. Students find learning plant morphology, phytochemistry, habitat relationships, and scientific names more appealing and meaningful when combined with the experience of harvesting and handling wild plants. They also develop a healthy respect and admiration for the people who lived in these mountains hundreds of years ago, whose lives depended on an intimate knowledge of the landscape. The Honors students in Hiking Through History go a step further and create useful things from plants they harvest themselves: a quilt or apron from fabric dyed with local plants, a basket from white oak splints or grapevines, a Cherokee flute or a fishing spear from river cane. All my students work with the Media Design Lab to create videos weaving the historical context for their projects into a digital storytelling format showcasing the construction of their projects. These courses are fun and immensely engaging, but also academically challenging, involving reflective writing, botanical quizzes, reading assignments, and historical research.
One of my favorite ecologists (Robin Kimmerer) is a Native American who is a proponent of teaching Traditional Ecological Knowledge along with the scientific method.
Kimmerer believes we should not just learn about plants, but learn from them. This resonates with me, and has inspired me to envision new ways of student learning. In my plant identification courses, I challenge them to use their senses: How does the plant smell and taste? Does it feel the same with your eyes closed? Could you identify it in the dark? What do these clues tell you about its habitat and response to herbivory? Developing a sensory relationship with plants gives students greater confidence as they grapple with understanding taxonomy and family relationships. Paying close attention to plants also yields opportunities to integrate visual arts with scientific study. In my Woody Plants in Winter course, students choose one tree for a visual arts project. Over the course of the semester they create a sketch, painting, sculpture, wall hanging, or other project of their choosing (some have turned in embroidery and metalworking projects). Students choose their trees very carefully, often taking long weekend hikes before they settle on a subject. Paying close attention to a tree in the winter when its twigs and branches are laid bare presents an opportunity to appreciate the intricate connection of form and function, how the tree fits into its landscape, and what its individual history might have been.
My quantitative ecology courses are also very hands-on. Students learn by doing as they put the steps of the scientific method into practice. They learn important quantitative skills by analyzing and interpreting ecological data they collect themselves on campus or on field trips. In my Plant Ecology course they learn to design their own scientific studies via Course-based Undergraduate Research Experiences (CURE). Each student chooses a question, forms a hypothesis, plans the field and lab aspects of their study, collects and analyzes data, and presents their results during our classroom research symposium. Many intriguing questions have been asked over the years, such as how leaf shape influences the aerodynamics of leaf shedding, whether water-dispersed seeds differ in buoyancy, how climbing vines choose their host trees, and whether mosses really grow on the north side of trees. Most students have never initiated a scientific research project before, so it can be quite challenging. Doing it themselves develops critical thinking and problem-solving skills, teaching them far more than if I chose the questions and handed out instructions.
The chance to plan their own class research project motivates some students to take the next step and pursue their own full-fledged undergraduate research projects. Over the last five years, I have mentored nine undergraduate research students, and since arriving at UNCA I have mentored 42. Most of my students investigate the distribution of native plants in the landscape of western North Carolina; they have studied winter orchids, aquatic liverworts, mosses and lichens, shrubs and vines, herbivorous insects, and rare plants. Nearly every student has written a grant proposal and received their own funding, presented their results at a UNCA research symposium or NCUR, and gone through an extensive writing and editing process of their final papers. I have published fourteen papers with UNCA students as co-authors in peer-reviewed journals, and have two additional co-authored manuscripts in revision and advanced preparation. I accompany all my students in the field where many wonderful impromptu learning opportunities arise as we explore the mountains of western North Carolina searching for plants and study sites.
Hands-on science is fun, intriguing, and can open doors in students' lives, if opportunities are presented to them. A chance encounter a few years ago culminated in my partnering with the Buncombe County Schools (BCS) Migrant Education Program to work with one of the most marginalized populations in Buncombe County: children of migrant farmworkers. Financial, cultural, and language barriers prevent migrant youth from participating in things many local youth take for granted, such as visiting the Arboretum or Nature Center with their families, attending science camps, and participating in afterschool programs like Science Olympiad. To help close the opportunity gap, I initiated a collaboration between UNCA and the BCS Migrant Education Program to bring high-quality science enrichment programming to middle and high school migrant youth. We work with students who are primarily Hispanic, are not native English speakers, live in poverty, and have had discontinuous educations.
Our program (Science on the Move) brings 30-35 students to the UNCA campus for a two-week science camp each summer, where they engage in hands-on science and multimedia activities mentored by faculty and undergraduates. They have used stop motion photography to study the oxidation of foods, extracted pigments from leaves with chromatography, explored ways to clean up oil spills and contaminated soils, sampled fish and insects in the creek, and engaged in filmmaking, video production, sound editing, and digital storytelling. They interact with guest scientists, eat meals in the dining hall, play sports in the student recreation center, and get a taste of life on a college campus. During the academic year, we take them on experiential field trips; they have learned about forest ecology while zip lining at Navitat Canopy Adventures, explored the physics of hot glass at Crucible Glassworks, and learned the science of chocolate making at French Broad Chocolate Factory. They can also participate in in our virtual Science Club if they have internet access at home. As Director of Science on the Move, I am in charge of all aspects of our program: writing grants, budgeting, coordinating logistics, developing lesson plans, teaching students, writing annual reports, and evaluating our program. One of our biggest challenges has been working with newly arrived migrant youth who do not speak English. We are trained to work with English Language Learners, but flexibility and innovation are required to bridge the language gap! Our students are eager to learn and catch on quickly, and those who participate in our programming come back again and again, even though their attendance is voluntary.
In summary, I have spent 27 years at UNCA following the lead of John Dewey, encouraging students to learn experientially. It is my hope that the students who pass through my classrooms emerge with a lifelong love of science, a greater appreciation of the natural world, the confidence and curiosity to ask questions, and the skills to answer them. I am grateful to have spent my career at a public liberal arts institution that encourages and supports me in offering so many hands-on opportunities through inclusive publicly engaged teaching as well as in my classroom.
---
Sharon L. James
UnC-Chapel Hill
Professor
Department of Classics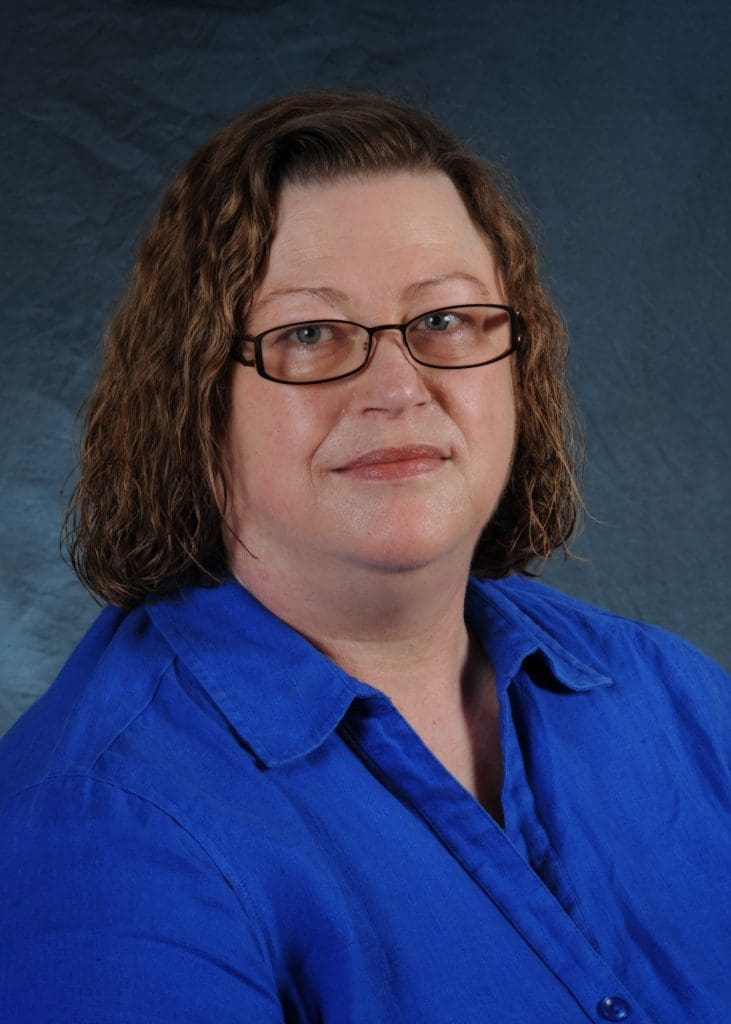 I fell in love with Greek and Roman literature, and then fell into the career of teaching that literature, because of spectacular teaching. My college professors took me seriously and engaged with me on the project of trying to understand two long-dead languages and societies for which we have frustratingly little evidence that is often fragmentary at best. They made me feel that Latin and Greek were the most exciting thing I could do with my life. Some forty years later, I'm still working on that project of understanding, and I count myself very fortunate to have had wonderful students working alongside me, both at Carolina and elsewhere.
So teaching is really the core of my work: I was brought into this career by teachers, and I see myself as preparing the next generation of teachers and scholars in the field of ancient Greco-Roman/Mediterranean studies and as helping a larger campus population see how exciting the field of Classics, how it remains relevant today, and how it can give them meaningful and important knowledge and perspectives. In my view, that is my greatest contribution to Classics, and I'm honored that this teaching award recognizes my efforts. I teach Latin at levels from intermediate to advanced graduate seminars, and I teach Classics in translation in courses that range from small first-year seminars to sizable lecture classes on women in the Greco-Roman world. My scholarship and professional activities have often been driven by matters of teaching—and my scholarship has enabled my teaching.
My teaching philosophy recognizes that different subjects and tasks take different kinds of teaching, that students learn in different ways, and that learning happens in stages. Understanding complex grammar in a foreign language is one thing; speaking that language, or reading it aloud, is another. Critical thinking may re- quire students to tolerate periods of mental discomfort as they work through conceptual conflicts, and lengthy discussions may be necessary to help them reach that understanding. Even in large lecture classes, I encourage discussion. A colleague once wrote, after observing me, that I made a lecture class feel like a seminar. I wouldn't have claimed such an ambitious goal, but I was gratified: I do want my students to feel that they can participate. I tell them to use two lenses in their intellectual eyeglasses: to understand, say, the logic and workings of ancient Greek misogyny and then to critique it as a defective thought system. Learning is a process, and I seek to help students be patient with themselves in that process and to gain confidence as they go. In this way, they also discover what kind of learners they are, and they become not merely partners but agents of their own learning.
Teaching
In all classes, I seek active learning from students, who recognize that I both assign a lot of work and help them with it. They discover that humanities are not easy, that they must think deeply about our materials. It can take almost half a semester to recognize that, say, a general education humanities course really demands attention because the materials are complex, but they find their work gains them important understanding. I spend hours in person and on email, helping them to understand course materials. We work together, in class and during consultation, to identify specific ways in which classical texts are important and to recognize problems inherent in ancient literature and culture, as well as differences between ancient and modern perspectives. Many former students, even from general ed courses, stay in touch long after their classes have ended, a correspondence I find very rewarding.
For some years, higher education has been dealing with a tide of student anxiety. I work to diminish that anxiety by offering choices in all sections of exams (so they can skip something they've forgotten), reading outlines and drafts of papers, and more. I urge them to see themselves as exploring issues rather than solving problems and mysteries. Students feel safe coming to me when they're anxious, depressed, in need of help. In addition to accommodating them with deadlines, I refer them to CAPS or to the Psychology Department's Community Clinic.
Although I'm generally considered a demanding instructor, I was honored in 2013 with UNC's William C. Friday/Class of 1986 Award for Excellence in Inspirational Teaching, chiefly because of testimonia from students. One student comment, printed in the awards booklet, has really stuck with me:
Professor James told me one of the most important things I learned in college. She said, 'don't worry until I tell you to worry. It's far more important that you have a good learning experience than that you write a perfect paper now.'
I've said exactly that to many students, so I don't know who wrote it (and I've certainly never told anybody to worry). It was wonderful to see that my words helped someone feel more confident and free to take chances.
I'm fortunate to be in a stellar department, where I do much teaching and advising of both graduate and undergraduate students. The mentoring work is intense but very rewarding. My thesis advisees have been accepted into elite graduate programs (Harvard, Princeton, Michigan, Toronto, Penn); my Ph.D. students have gone on to meaningful and productive careers in Classics at all levels, from high school Latin to Ph.D. departments. It's a great privilege and pleasure to watch them making their marks on this ancient field of study, and to keep learning from them as they do. My advisees are actively members in my field of Latin poetry and Roman comic drama, producing exciting and innovative scholarship and pedagogy.
Scholarship and Teaching
In 2012, I co-directed a pedagogical NEH Summer Institute. I had been pondering how best to teach the Roman playwright Plautus' use of humor to showcase the fact the way that owner classes regularly threatened the people they enslaved with torture. These jokes succeed formally, but are horrifying and impossible to ignore: enslavement was an inextricable part of ancient Greece and Rome, and we must acknowledge the bad along with the good when we teach Classics. I needed to see these plays, which are rarely staged, so I dreamt up the Institute as a way to experiment with performance and comedy. I was extremely fortunate that Professor Timothy Moore of Washington University in St. Louis (UNC Ph.D., 1986), a renowned expert on Roman comedy, agreed to co-direct. We successfully applied for a grant designed to help pedagogy, from high school to graduate school, in several disciplines (Latin, classics, theater history, performance). Twenty- five faculty and grad students from various fields joined us to learn about the genre of Roman comedy, the conditions of its performances in the city of Rome, and the challenges that it poses to staging in the modern era. Their performances, professionally filmed in Gerrard Hall and Forest Theatre are online. To our astonishment, the videos have been seen more than 35,000 times and are being used in classrooms internationally. The Institute has also engendered a number of publications and stage performances by its participants.
The pedagogical purpose of the Institute fits with my scholarship on problems of teaching difficult to- pics. Because I teach women in antiquity, I often deal with the subject of rape, a harsh reality in antiquity as now. Greek myth and Roman mythic history are filled with tales of rape—so all classicists may find them- selves facing student distress on the subject. In 2008, I gave a conference talk on how much I've learned about these subjects from my students, who have made me a better and braver scholar, readier to discuss in print this disturbing subject, which scholarship and teaching had historically ignored. That talk set off a chain reaction that is still in effect today: a professor who was in attendance began organizing conference panels on the problem, then expanded her remit to include a wide number of unsettling topics that arise in the teaching of ancient Greco-Roman literature, art, and culture. Eventually an award-winning book of essays, which is finding broad use, was published. More scholars began to publish articles about teaching the subject of rape, creating an ongoing archive of resources for other teachers. These publications are particularly helpful for graduate students and early career faculty, who often suddenly find themselves teaching subjects such as Classical Mythology and really value the help they find in this sub-field of pedagogical publication.
My pedagogical scholarship is not always disturbing: on a cheerier note, I'm overseeing a series of translations of Roman comedy under contract at the University of Wisconsin Press, to which I'm contributing four translations of my own. These plays are useful to a range of courses, both in Classics and in Theater, but are rarely available in contemporary, readable translations. This series will allow these plays to be taught widely. Eventually it will be available electronically, in make-your-own combinations. I take time here on these subjects because they show how my teaching and scholarship are united.
In sum, I ask my students to work and think hard, and I work hard for them. It isn't possible to make everybody happy, but my classrooms are lively and engaged, while we study complex, often-disturbing materials that give students much to think about and that offer new perspectives on their own world. In turn, their responses give me much to think about. Every class, even with deeply familiar materials, is new all over again.
---
Heather Coffey
University of North Carolina at Charlotte
Professor
Department of Middle, Secondary, and K12 Education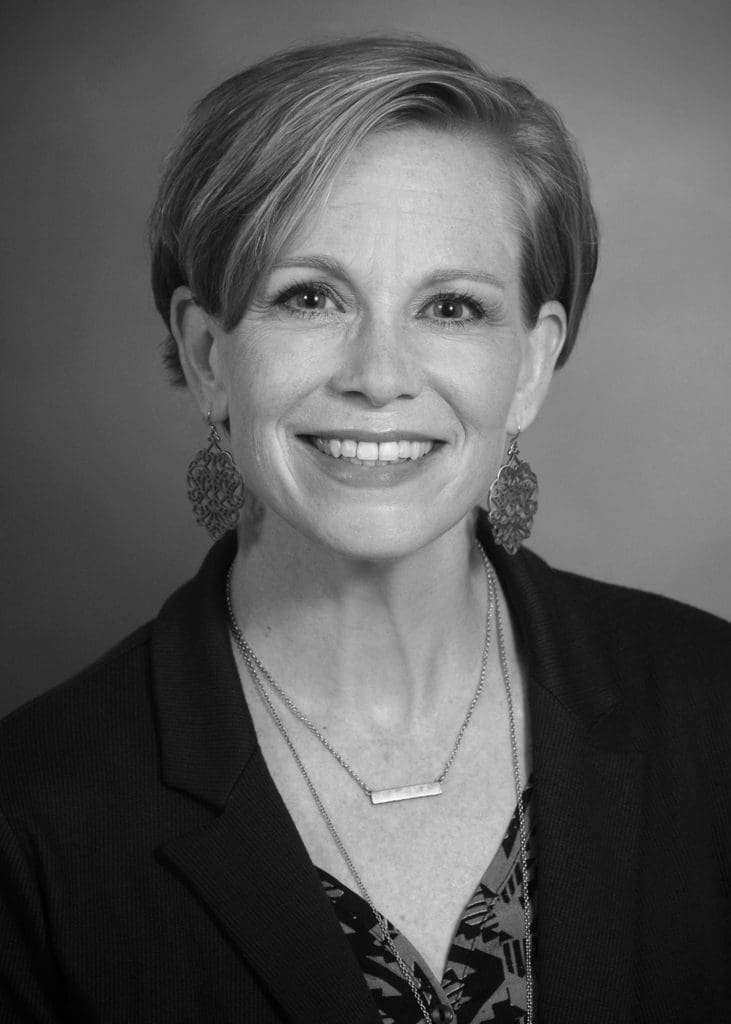 I am a teacher. Throughout my life, I have proudly assumed this role. This teaching journey began when I was elected president of Future Teachers of America in high school, and has since progressed through several phases—as a North Carolina Teaching Fellow, seventh grade language arts and social studies teacher, high school English teacher, graduate teaching assistant at UNC Chapel Hill, and most recently as Professor of Education at UNC Charlotte. Now, in my twenty- third year of service to the teaching profession, and in a moment where teachers are often undervalued and de-professionalized, I proudly affirm I am a teacher.
My decision to enter the profession of teaching was never uncertain. I was raised by a single mother in Charlotte, NC, where we constantly lived in a state of transition and poverty. Despite being young and with only a high school diploma, my mother valued education and enrolled me in a rigorous elementary school, where teachers were always my constant. I remember every single teacher from kindergarten through high school, and I can honestly say that I became a teacher because of the kindness of these people. Each one challenged me, recognized my talents, and presented me with opportunities throughout my early life. When I received the Teaching Fellows Scholarship to Elon College, I vowed to be the type of teacher who always made a difference in the lives of my students by teaching on a personal level, much like my own teachers did with me. Initially, I struggled to develop a teaching practice where I was able to do anything but teach the content. After a few years of working with and learning from veteran educators, I began to better understand how to manage the planning and grading, and the real joy of teaching began for me. I attended a training on Paideia, a student-centered teaching strategy which engages students and teachers in active learning, fostering critical and creative thinking, and this changed my approach to teaching. By using this model of teaching, I challenged students to investigate their own interests while still meeting the goals of the state curriculum. I served more as a coach than a sage on the stage, and I am still coaching today. My goal is to prepare learners to Think, Discuss, and Act in ways that will help them to engage in discourse and inquiry in a variety of contexts.
Over the past 23 years, as the roles and responsibilities of teachers have changed dramatically, so has my teaching practice. When I assumed the role of preservice teacher educator, I began preparing future teachers for the diverse learning needs of the P-12 student population. Supporting the needs of preservice candidates and practicing teachers of diverse students has not only become my job, it has become my passion. In this role, I encourage and model how to set high expectations and demonstrate respect and appreciation for that diversity that makes classrooms potential spaces for rich discussion and powerful learning experiences. I feel an immense sense of responsibility both to the teacher candidates with whom I work and to the P-12 students they will eventually teach. I assist teacher candidates in developing the types of dispositions and understanding necessary to become transformative educators, those who believe that schools can be sites for social change. Thus, my teaching philosophy encourages a social- justice oriented mindset in future teachers.
In the Liberal Studies courses I teach (i.e. LBST 2215 and 2301), I challenge undergraduates to explore the ways in which the community often plays an integral role in meeting the needs of underserved students, teachers and schools. My course serves as the foundational course for the Civic Minor in Urban Youth and Communities; I develop community partnerships in order to engage undergraduates in developing a deeper understanding of how members of their own communities often do not have the appropriate resources to thrive in society. Although students in these courses often do not plan to teach, they have an interest in working within urban communities. This course also provides a foundation for my research agenda; I explore the outcomes of critical service-learning for preservice teachers, undergraduate non-education majors, community partners, public school teachers, and public school students. Findings from this research has been disseminated in book chapters and academic journals such as the International Journal of Research in Service-Learning in Teacher Education, Middle School Journal, Urban Education, and Teaching and Teacher Education.
Building a Community of Learners
I value socio-cultural learning theory (Lev Vygotsky, 1978), which posits that learners acquire knowledge in meaningful ways through social interaction. Thus, the crux of my teaching philosophy requires that I create a classroom space where students feel as if they are heard, respected, and are able to share their honest opinions and questions without being judged or criticized. Learning names by the end of the first class session; developing discussion questions and topics that require personal reflection and encouraging typically marginalized voices to the center are all strategies that support my teaching philosophy. More specifically, in my courses, I take time to get to know my students in order to encourage them to share their concerns about teaching in environments that do not mirror their own experiences. I encourage and value student- to-student relationships, thus each semester, I begin by playing "getting to know you" games and engaging in improvisational activities that not only gives the class insight into each member's experience, but also helps to build connections between learners. We participate in team building activities offered through Venture, and we often work in small groups to accomplish the learning goals for the semester. I combine sociocultural learning with culturally sustaining pedagogies, which require learning environments to become spaces for sustaining, rather than eradicating, the cultural ways of being for communities of color (Paris & Alim, 2017). Thus, my classroom is a safe haven where cultural, socioeconomic, linguistic diversity, along with a wide variety of other experiences are valued. These classroom practices and philosophy of teaching were acknowledged when I was awarded the Bonnie E. Cone Early Career Professorship in Teaching, which recognizes a recently tenured professor who embodies Cone's tenacious commitment to providing undergraduate and graduate students with enriching, high-quality educational experiences.
Modeling Instruction and Developing Curriculum
Recently, I was promoted to the rank of Full Professor in the Department of Middle, Secondary, and K-12 Education (MDSK), where I combine teaching, research, and service while developing my role as a collaborative faculty member. My primary teaching responsibility both within the MDSK and the English Department has been focused on English methods for lateral entry teacher candidates and advanced methods for master's degree candidates. As a former middle and high school English teacher, I understand the importance of developing the appropriate knowledge, skills, and dispositions in order to be successful in the classroom. Therefore, using the "workshop approach" to teaching enables me to model how candidates can bridge theory and practice in their own classroom spaces. Candidates complete my courses with ideas, strategies, and materials they can easily transfer into their own practice. Additionally, through crafting intentional discussions about critical issues in education, like culturally responsive teaching and standards-based curriculum, I challenge candidates to consider the ways in which they can meet both the personal and academic needs of students. Essentially, through my own teaching practice, I model how teachers can be transformative advocates for social justice, while setting high expectations for learning. Recently, as our programs in the College of Education transitioned to an online platform, I have engaged in the Quality Matters certification process through the Center for Teaching and Learning. This experience has enabled me to develop an English methods course that is more interactive for students attending across the state. These methods courses include assignments and activities to support the needs of teacher candidates as they navigate edTPA, the state's adopted teacher candidate assessment program. Reflecting on my practice, has led me to make changes in courses in order to prepare teacher candidates to make thoughtful choices regarding their own pedagogical decision making.
Teaching both methods courses and other early courses in the teacher preparation program have influenced my research as well. Since becoming a faculty member at UNC Charlotte, I have published 17 peer-reviewed articles, 11 book chapters, and given numerous local, state, and international research presentations, all related to the scholarship of teaching and learning. Along with a team of colleagues from MDSK, I was awarded a Scholarship in Teaching and Learning Grant from the Center for Teaching and Learning; this funding enabled us to develop an On-site Secondary Education Program at AL Brown High School in Kannapolis.
Advising and Mentoring
Positive course evaluations support my claim that I truly care about my students and make every effort to meet them where they are, provide rigorous instruction, and challenge them to meet their full potential. I have had a variety of opportunities to advise and mentor students. Most recently, as the Director of the North Carolina Teaching Fellows Program, I advise over 60 pre- service teaching candidates as they navigate college and their education programs. Through my weekly seminar, I tackle topics of concern and plan experiences for them to learn more about their own personal teaching philosophy, while introducing them to the latest research in the field of education (STEM, Special Education, Culturally Responsive Teaching, & High Leverage Practices).
Additionally, I influence teacher education in additional ways by serving as the advisor to middle and secondary ELA candidates in our Master of Arts in Teaching program. In this role, I assist in the development of programs of study, registration, financial aid, and application for graduation. As a member of the graduate faculty, I have successfully chaired one doctoral committee and am mentoring another through the dissertation phase. I have also supervised other scholarship endeavors by serving on eight dissertation committees, an honors thesis committee, and have published with multiple graduate students.
Description of contributions to curriculum development and leadership
Throughout my career at UNC Charlotte, I have endeavored to reinvent my practice to keep up with the changing needs of students. I constantly engage in the scholarship of teaching and learning, which includes investigating and implementing innovative course and curriculum design and assessment. As an example, I served as one of the lead course designers for the EDUC 1100: Introduction to Education and Diversity in schools as part of the Prospect for Success initiative, which has resulted in multiple publications and national presentations. Furthermore, my research team and I received the Constructivist Theory, Research and Practice SIG Outstanding Conference Submission Award (2016) from the American Educational Research Association for our paper related to the Inquiry Processing Cycle, which developed out of research studies with students enrolled in this course. I also assisted in the creation of the Civic Minor in Urban Youth and Communities (CUYC), an interdisciplinary program focused on civic engagement and service-learning designed to prepare UNC Charlotte students to become informed and engaged citizens by providing students an opportunity to be agents of change in their communities. I was also one of a small number of faculty in the College of Education selected to pilot LBST 2301: Critical Thinking and Communication, a foundational course in CUYC, which develops critical thinking and communication skills. Students undertake an inquiry process and build towards the preparation of a polished product at the end of the semester. The new course engages undergraduates in inquiry- based learning and problem-solving with real-world scenarios.
As an early career assistant professor, I co-developed the On-Site Secondary Education Project (OSSEP) through a successful application for a UNC Charlotte Scholarship of Teaching and Learning (SOTL) Grant. This curriculum uses an innovative approach to teacher preparation by bridging the gap between research and theory through on site clinical observations. Results from research related to this project was published in Action in Teacher Education (2018). Most recently, I have served on the redesign committee for the Graduate Certification Program, which has led to increased numbers in the program.
Keeping one foot in the classroom
As stated earlier in this document, I really am a teacher at heart. I miss those days of teaching seventh graders when their eyes would light up in wonder and surprise when they finally understood the theme of a short story. Despite having transitioned out of middle school teaching, I continue to stay engaged with public schools in the Charlotte region to maintain a real connection to the needs and priorities of students, teachers and administrators. Since joining UNCC, I have influenced curriculum development at the middle and high school level by providing whole school and small group professional development related to literacy and writing. Not only have I developed curriculum with ELA teachers at James Martin Middle School, I have also trained ELA and social studies teachers on a highly effective and incredibly engaging writing curriculum (College, Career and Community Writing Program created by the National Writing Project) at Kannapolis Middle School. I also provided professional development to the entire Forest Hills High School faculty around Disciplinary Literacy. Currently, I serve on the School Improvement Team at Harrisburg Elementary as they focus on training teachers to become more culturally responsive. I support each of these schools in individualized professional development through school-wide presentations, teacher coaching and modeling, and curriculum design. In recognition of my work with these schools, I received the Cato College of Education's Annual Faculty Award for Sustained Service to Public Schools (2017-18).
In closing, a powerful testament to my influence as a teacher is the comfort that previous students, now teaching, take in consulting with me about concerns they have in their own classrooms. Young adolescents I taught in middle school, teenagers I taught in high school, and adults I taught as undergraduates often reach out to ask my professional opinion about their teaching practice 10-20 years after being in my class. Most recently, a former teaching candidate from my high school English methods course contacted me to ask how to handle a situation related to a parent's concern about reading a controversial text. That this young woman trusted my opinion and professional pedagogical knowledge five years after taking my course exemplifies the kind of relationships I build with students. She trusted me because I'm a teacher, a product of amazing teachers hoping to produce amazing teachers.
---
Rebecca B. MacLeod
UnC Greensboro
Professor of Music Education
Department of Music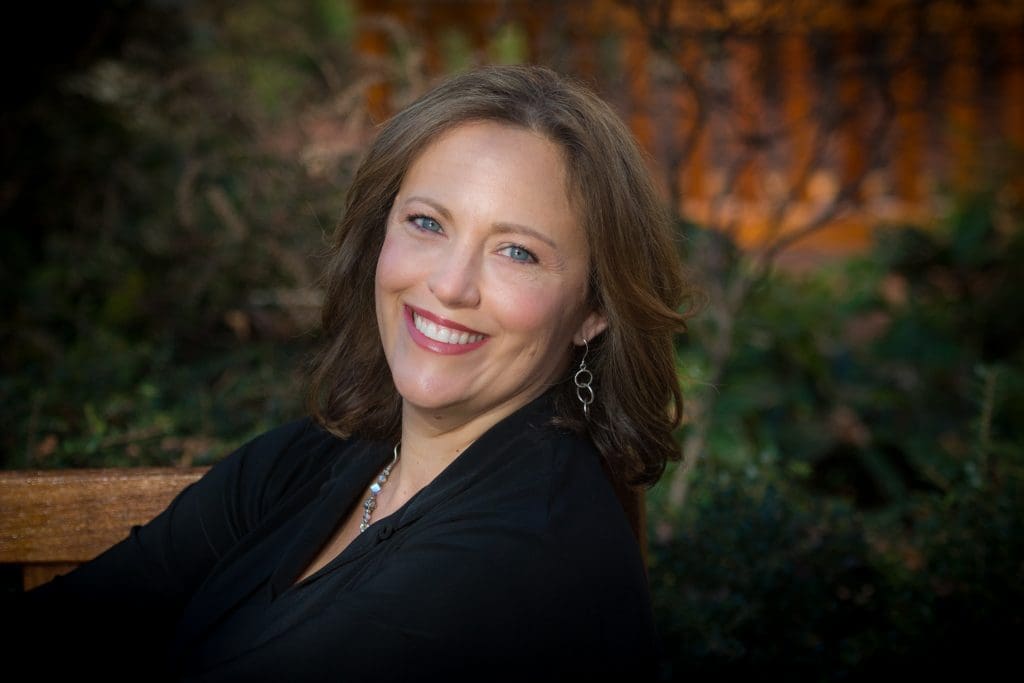 I believe that human beings have the innate ability to express themselves musically and artistically. Music is essential to survival and serves biological, social, and cultural roles in the lives of all people. Music can be found in many forms throughout the world, is continually evolving, and its power and potential continues to be revealed. For these reasons, music should be valued as an art form as well as an academic subject deserving of intellectual study. Every aspect of music, and its role in the lives of humans, warrants attention and has a place in the university environment.
I believe in creating lifelong participants in music through active participation in music making. To that end, I work with students age 8 through adult, teaching on the university campus as well as in the community. At UNCG, I work with both music majors and non-music majors in my orchestra, as I believe both populations deserve access to quality music instruction. I encourage non-string players to explore the joy of playing stringed instruments as well as support those who already perform at a high level. My classroom environment encourages students to be independent, resourceful, supportive, collegial, and kind. University students are challenged to think deeply about music teaching and learning, and to question their own assumptions about effective teaching.
The search for truth in an increasingly complex world is vital to our ability to co-exist and prosper. I encourage my students to ask questions and consider how they might attempt to answer their own questions through research. All quality research shares one common characteristic, and that is the ability to ask an honest question and be willing to accept evidence-based answers. Research has
practical applications in the music classroom. I share the benefits of research with my undergraduate students, graduate students, as well as teachers in the profession.
Teaching Approach
While classrooms are vital to student learning, the most profound learning frequently occurs outside of the classroom independent of a graded assignment. For that reason, I make myself available to facilitate independent learning as frequently as possible. I regularly direct independent studies, advise undergraduate and graduate research projects, co-author with graduate and undergraduate students, and supervise teaching that occurs in the community. These activities are experiential, require students to be autonomous, explore their passion, and follow projects through to completion.
Community engagement is critical to providing access to the arts. I coordinate two community partnerships that offer string instruction to students from underserved populations: the Lillian Rauch Beginning Strings Program and the Peck Alumni Leadership Program. These community partnerships engage nearly 120 students annually grade 4-12 while providing a diverse teaching and learning environment for music education students at UNCG. By training future music educators to be effective and willing to teach in diverse environments, I hope to impact music education at a state and national level.
I teach a variety of courses to both undergraduate and graduate students in addition to administrating and teaching in the two community partnerships. The majority of the courses I teach serve students who are training to become, or currently are, licensed music teachers in the public schools. In order to effectively train future music teachers, I believe that I must stay engaged with students in the public schools. For that reason, I teach in my community partnerships regularly. I also conduct our university Sinfonia which serves music and non-music majors. I have outlined the specific courses that I teach and the approach I use for each setting below:
Teaching Strings Laboratory is an undergraduate introductory course that may be described as moderately rigorous. The primary objective is to teach string players and non-string players how to play and teach violin, viola, cello, and bass. I attempt to do this in a creative, non- threatening environment. Students acquire beginning skills on a string instrument and teach friends throughout the course to demonstrate their understanding. We regularly include innovate musical projects. One example of a student project is Fly Me to the Moon, a tutorial for young musicians created by one of my students. This tutorial is designed to teach students how to improvise on a bass line to Frank Sinatra's Fly Me to the Moon. The student in this example is a freshman music education major. She is not a bassist but has recently learned how to both play and teach the bass in my course. She prepared this tutorial for her final project in my course.
Advanced String Methods is a junior/senior level course that explores teaching in the community while learning intermediate and advanced string instrument techniques. Graduate students frequently audit this course. While it is required for only string education majors, enrollment is regularly double due to additional students electing the course. This class can be described as rigorous. University students work in the community partnerships weekly under my supervision in addition to meeting on campus three days per week. At the conclusion of the course, we host a field trip and bring the fifth-grade students to campus for a side-by-side performance (university and elementary students performing together) to showcase what the students learned from the university preservice teachers. The music we perform is written and arranged by myself and the students.
Teaching Instrumental Music in Schools is the capstone course for instrumental music education students. Taken during the senior year, this course may be described as rigorous. Students attend an internship weekly in the public schools, teach their peers, and collaborate in an interactive lecture/rehearsal lab each Friday. Students engage in large projects that are self- directed to promote independence in decision-making prior to student teaching. This course prepares students to teach in high school band and orchestra settings and focuses on rehearsal techniques and classroom management.
Sinfonia is a university ensemble comprised of both music majors and non-majors. Directing this ensemble is another way that I am able to demonstrate my commitment to teaching everyone. The group is non-auditioned so anyone with string instrument experience can elect the class. This class is moderately rigorous, and instruction is adapted to students based on their experience-level. In this ensemble, we engage in a variety of music making that encourages students to expand their experiences. One example of a student generated project for this course is Stable Song by Gregory Alan Isokov, a singer songwriter of national renown. This song was originally written for guitar and vocals. One of the students in Sinfonia plays banjo in addition to violin and during his senior year, I asked if he was interested in doing a special project. He found a recording of the Colorado Symphony collaborating with Gregory Alan Isokov. We reached out to the artist and symphony for permission to create our own version of the piece. The Sinfonia students prepared their own version of the song, which can be viewed here (Stable Song). We have done numerous other collaborations including the following: The Glass (Electric Guitar Concerto featuring Demir Demirkan), Sangam Project (Indian Classical Project featuring Gaurang Doshi), Impromptu for Cello and Strings (entirely improvised performance featuring Alex Ezerman).
Advanced Instrumental Pedagogy, a graduate-level course, focuses on developing as a master teacher. The experience is individualized and graduate students can choose from among three different experiences for their final project: research publication, pedagogical publication, or master teacher project. Students in this course have published their papers, presented at state and national conference, as well as re-envisioned their own public school classroom.
---
Laura Annelle Staal
UnC Pembroke
Associate Professor
Department of Leadership and Educational Specialties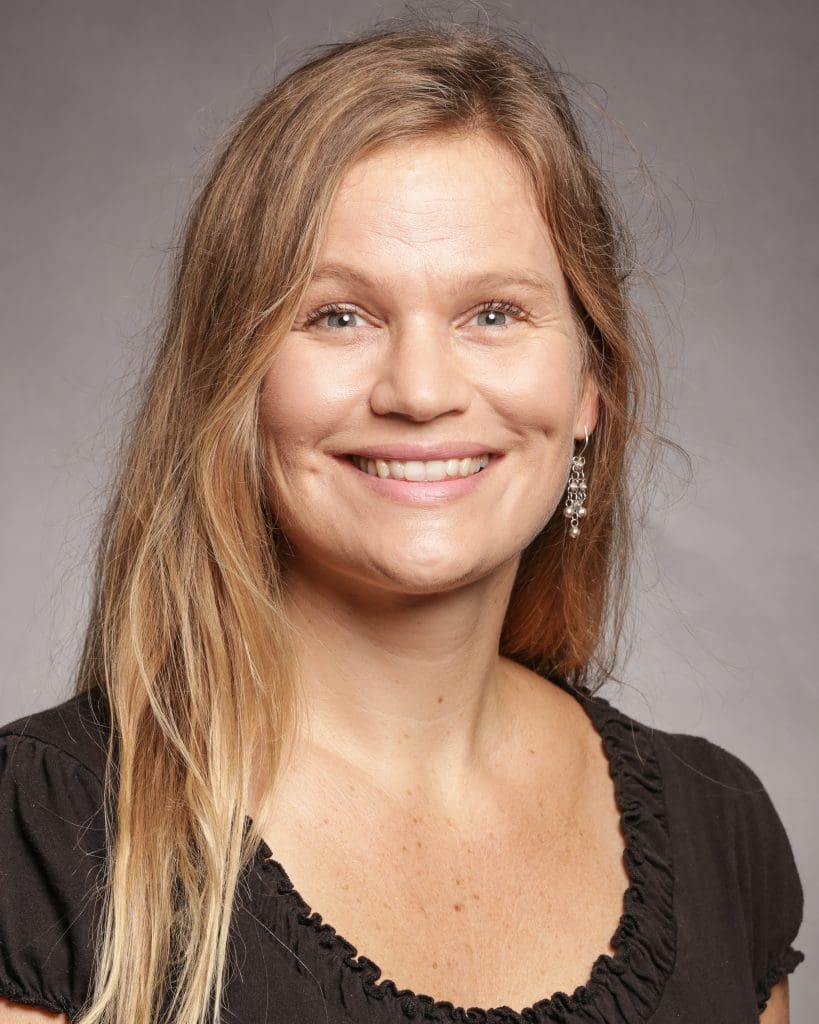 My teaching philosophy must begin with the statement: I love to teach. I truly do. One of my greatest strengths is the passion and enthusiasm I bring to teaching and learning—to my university classrooms, to my profession, and to the K-12 schools I serve in Robeson and Moore Counties. The best way to communicate my teaching philosophy to the BOG Awards Committee is to tell you about my courses, my teaching and teaching "non-negotiables", and to discuss how service learning is used in my teaching.
The only time my teaching at UNCP was interrupted was due to the adoption of my sons. Trent was adopted in the Fall of 2013 and John was adopted in the Fall of 2016. Over the last several years I have placed a heavy emphasis on teaching and have immersed myself in developing syllabi, preparing for, and teaching over 20 different courses, the majority of which support the Undergraduate Reading Concentration and the Graduate Masters in Reading Program. In addition to aligning my syllabi with the knowledge and standards that govern the discipline of Reading Education, I also guide my students to discuss theoretical and historical foundations, review related research, and apply what they have learned. This nurtures students: 1) to critically develop their own personal knowledge of teaching through required readings, internet exploration, class discussions, discussion board assignments, video libraries, and service learning, 2) to formulate their own personal theories about literacy, and finally, 3) to apply what was learned through action research in authentic classrooms.
Since I have been at UNCP I have taught face-to-face, hybrid, and fully online courses. Within each course, I have developed and implemented a variety of pedagogies in response to the diversity of our students—who come from all over and who come to UNCP with different backgrounds and experiences. Many of our students switch their major to teaching or come to teaching from different fields or are first generation college students. Because of this, I am committed to creating a variety of learning environments (whole class, small group, and one-on-one) and to requiring readings from a broad range of materials such as carefully selected textbooks, high-interest children's literature, and professional journal articles and websites. My students are challenged to respond through papers, discussion boards, and in-class presentations and conversations and, at other times, are challenged to respond non-traditionally through creative writing, drama, poetry, art, or song.
In addition to using a variety of reading materials, groupings, and student responses, I have also identified teaching "non-negotiables" that I use every semester. The first is how I introduce myself, my family and my teaching experiences on the first day of class—through a PowerPoint presentation that I created that highlights my journey with a map of the United States. The journey begins in Michigan and then moves to the states of California, Texas, New Mexico, Colorado, back to California, Florida, and then, finally, to North Carolina. Students not only appreciate my academic and professional journey from undergraduate education to teaching in K-6 classrooms and from graduate school to teaching in higher education, but they also appreciate all the military permanent changes of stations (PCSs), the births of our three biological children, our four adoptions from the state of Florida's foster care system, and our years of service as a licensed foster home here in Moore County, NC. We currently have nine children ranging from 22 years old down to 11 months old. Included in this presentation is a picture of my family—which, when first viewed—is a bit shocking as my adopted children look just like me! This visual serves as a reminder for all of us—to be extremely careful when we make judgments about people based on how they look or where we think they come from, because a picture is never the whole story. This is especially important in the field of teaching as we are constantly assigning grades and scores to development, behavior, and content area knowledge.
My second teaching non-negotiable is a rapport building activity in the form of a hands-on foldable activity where students construct a small booklet for me to learn all about them! On the cover write their full name, draw a self-portrait, and provide me with a current phone number. Inside the booklet they are given the opportunity to write anything they want in order for me to teach them better throughout the semester. Some students share about their favorite colors, pets, foods or what they like to do in their free time or why they are interested in becoming a teacher. Others choose to write things like "My brother committed suicide three weeks ago" or "My mom is dying of terminal cancer" or "My sister has autism". This is such a simple activity and the information I glean from these little books is invaluable to me. I save all these little books from semester to semester. You should see the growing pile in my office!
Another teaching non-negotiable is reading out loud at the start of class. On the first day of class, I read Tacky the Penguin by Helen Lester and ask students to highlight its relevance to the course description. For each subsequent class, I select a poem, another high-quality children's picture book, a novel excerpt, short story, research article, or newspaper clipping to read and then connect to that day's course content. Some of my favorites are "On the Pulse of Morning" by Maya Angelou, Henry's Freedom Box by Ellin Levine and Kadir Nelson, the short story "The Man, the boy, and the Donkey" by Aesop, and Harvesting Hope: The True Story of Cesar Chavez by Kathleen Krull. Students enjoy this start-to-class as it is anticipated, routine, and always connects to course material.
Clear and consistent communication is another one of my teaching non-negotiables. One way I clearly communicate is through "Monday Morning Announcements", posted to Canvas every Monday morning to inform students of upcoming assignments, grades, projects, and School of Education news. Providing timely and high-quality feedback is another way to ensure clear and consistent communication with students. If I receive an email, I respond in a timely manner. If students complete an assignment, grading becomes a priority. If a student calls to set up an appointment to meet, we work together to set up a time to meet. College students work hard in class and on their assignments and when they have questions, they are eager to receive responses and it is our job to respond to them clearly and consistently.
Finally, I practice the teaching non-negotiable of reflective self-assessment. Students are encouraged to ask three questions about everything they do: What did I do? Why did I do it? Did it work? At the end of the semester, students are also encouraged to fill out a self-assessment reflecting on the following three areas: progress, performance, and participation. Asking students to self-reflect provides them with an opportunity to comment on their professional attitudes and dispositions and to share about other factors that may have contributed positively, or negatively, to their overall progress, performance, and participation in the course. I use this assessment, along with all the other course requirements, to calculate students' final grades.
First day rapport building activities, reading at the start of each class, clear communication through "Monday Morning Announcements" and timely feedback, and reflective student self-assessments are a few of the teaching "non-negotiables" I have embraced over the years. But ultimately, it is the passion and caring that I bring to my teaching that really matters. Taking the time to model an activity. Sharing a personal story. Listening to a make a connection from their life to what we are learning. And doing all of this with a caring attitude—is what really matters.
Finally, I would like to end with my commitment to teaching through service learning. Service learning is a powerful way to teach and it brings my literacy courses to life by taking theory, research, methods, and techniques and applying them in the rich and authentic settings of classrooms. I began a service-learning literacy partnership with Prospect School over eight years ago and it has been the highlight of my teaching career in higher education. Service learning is hard and messy and beautiful and powerful and organic and has inspired everything that I do here at UNCP—how I teach, relationships with the greater community, my research interests, the presentations and professional developments that I engage in, the teaching assistants that I select, the project stipends that I write, the colleagues with whom I collaborate, the conferences that I attend, and all the future work that I still hope to accomplish in my teaching.
So, back to the beginning. I hope this short 2000-word document was a good attempt to communicate about my teaching philosophy. I love to teach. And I find it extremely difficult to describe in words what it feels like when you and your students experience a beautiful mix of pedagogy, curriculum, rapport, and dialogue—where content, story, and classroom dynamics "comes alive" resulting in an unforgettable teaching and learning experience. But I can tell you in words, with certainty, that this is something that I have experienced every semester at UNCP.
---
Eman M. Ghoneim
UnC Wilmington
Professor
Department of Earth and Ocean Sciences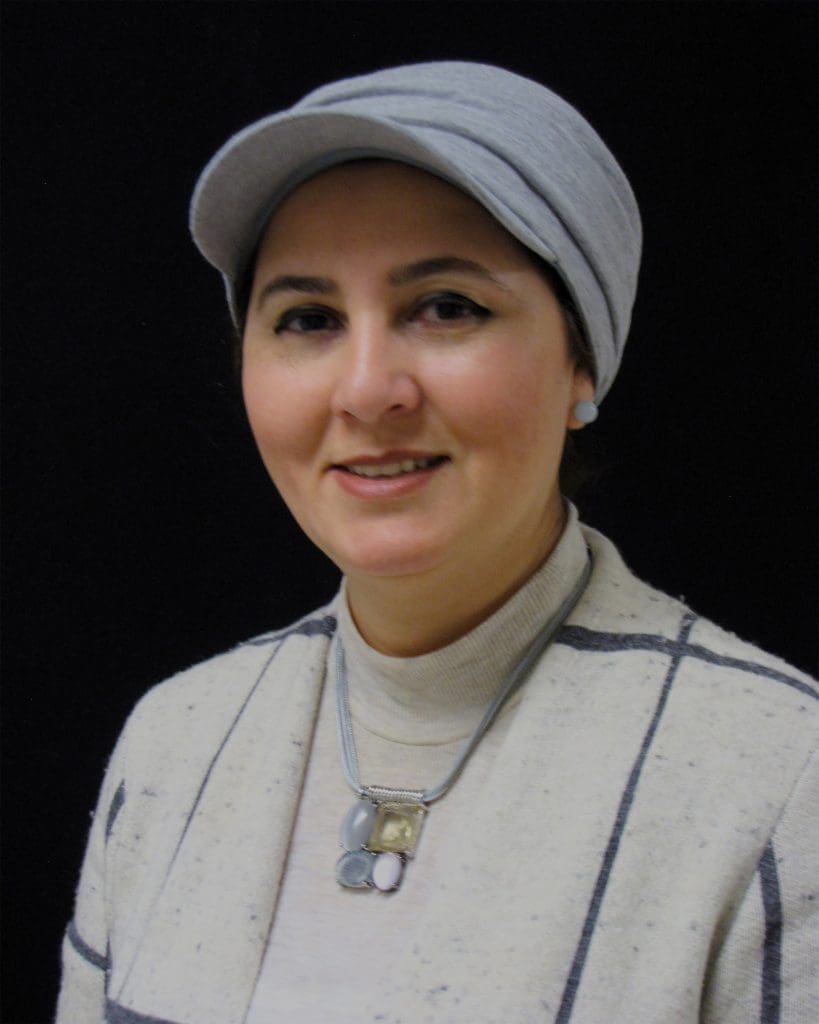 Buzzes from my rusty, jumpy alarm clock started off what I would soon realize to be one of the most pivotal days in my career. Alarm clock buzzes synchronized with the excitement of my heart beats. I was getting ready for my meeting with what I hoped would be my future master's advisor. Fast forward many hours later, and that excitement was replaced by something very different. Beads of sweat and tears ran down my face so quickly I couldn't differentiate between them. I stood there shaking, as I clutched my bag in the middle of a crowded, smoke-filled Cairo train station. This was not the scene I thought I would find myself in shortly after the meeting. Here I was, a young 22-year old, being told that physical geography and earth science (with tons of fieldwork and driving in remote desert tracks) was "not fitting" for my gender at a time when conservative thinking dominated the Middle Eastern science arena. As a Muslim, Egyptian, female, I have experienced similar situations on more than one occasion through both my personal and academic journeys. However, I can confidently say that my persistence in the face of such adversity has molded my philosophy as a teacher. My recognition for the need for an unwavering patience, strong sense of inclusiveness, and diversity in perspective are the core values by which I drive my teaching style in the classroom. Although I spent my young adulthood in an environment that at times made me aware of my societal position, it is hard to believe that even amongst this hectic environment I still managed to remember and persevere using the old memories I had from middle school of one of the best examples of mentorship. His name was Mr. Rashad, a humble man, whose teaching philosophy I aim to emulate in each of my classes with my attention to presenting facts not so much through passive memorization but by active engagement of the class population. I personally feel that among the most rewarding things in life is the ability to give back to others the knowledge and experience that one has acquired. I want my students to be eager to learn on their own and to always ask questions, yet more importantly to feel that the main reason for learning goes way beyond the desire for a passing grade. Overall, I have been fortunate to experience what mentoring looks like on both sides of the spectrum (good and bad), and to use that understanding to cultivate a teaching style that adheres to the needs of a diverse student population, so each student can capture their own unforgettable "aha" moments!
Years have passed fast and here I am a PhD student in Southampton University, UK who is required to teach a class. I still remember my first day of walking into a class as a graduate student. It is hard to forget one of the toughest moments in my life where all class (mostly native British students) stared at me (I assume because the way I dress). I was honestly terrified to see these looks as if I have landed from a different planet. It took a few minutes to gain myself and I started by introducing myself and without allowing my mind to filter my speech I looked into their eyes and said, based on my accent, can anyone guess where I am originally from? The moment I said that, I sensed the quick melt of the thick icy wall between me and the students. This has certainly helped break the silence when everyone tried to guess my origin and we all start laughing about the so many funny guessing and hilarious comments! Since that class, I am continuing to adopt similar soothing approaches with newcomer students which seems to help build soled bridges between me and the class. At the end of almost each semester, several students come to thank me for making difference in their lives and for changing their perception about the world (and people) around them. Many have even expressed their wish to have the opportunity to travel to explore this region (The Middle East) that was misrepresented by the media. Such rapport and desire from many students, was perhaps the reason for me to develop the Middle Eastern study abroad course which I start co-teaching with Dr. Liz Hines since 2018.
I always believe that addressing students' different learning styles is the key for developing a successful classroom environment. I believe, as many others do, that for a successful learning experience our teaching approach should incorporate sufficient amounts of the three learning modes: visual, auditory, and kinetic. Some students learn best visually, others by hearing and the rest understand by doing. To achieve course learning objectives, I use a variety of in-class and out-of-class activities, including travelling abroad, and incorporate my current research in classes. In the following, I attempt to outline my teaching beliefs, methods and the active learning approaches I am adopting in my classes:
• In-Class Teaching Tools and Group Working Activities: I feel that "seeing is believing" and so audio/visual aids like using power point slides for lectures, providing handouts, showing short videos, are all indispensable learning tools. Where appropriate in upper-level courses, I use visualization packages to help give students a more personal and immediate sense for physical concepts and processes. For example, I incorporated reach animations in many of my lectures to enable a deeper understanding of the physical and conceptual sides of the topics being presented. Also, at the end of each lecture, my students are usually asked to answer a couple review questions that further ignites their interest in the subject while at the same time solidifying the fundamental concepts covered in that lecture. From my own teaching experience, I found also that the problem- solving technique is so effective in mastering the physical concepts that are hard to be taught or learned purely through reading or lectures. For this reason, my grading system is mostly based on the problem assignments. This system helps me to access accurately the understanding of lectures contents among the students. I also strongly believe that group work, which facilitates peer- teaching, is a very effective way in engaging students and promoting active learning. In all my classes, I effectively engaged students in group work. Students are always required to work in groups and utilize the information, concepts and tools they learned in class over the semester to design research projects. At the end of each semester, students present their findings to their peers either orally or in poster sessions which are always attended by many faculty and students from other classes to assist in evaluating the work done by the students. This approach is beneficial in helping students working close to one another and sharpening students' awareness with regard to the delivered subject, methods and analytical tools provided in class. It also assisting students in gaining confidence in their knowledge and in turn in themselves while talking in front of a large crowd of students and faculty. Many of these projects were presented by undergraduates at the UNCW Students Showcase, the GIS Day and at many national conferences (GSA, AAG, NCAUG annual meetings).
• Fieldwork, Travel Abroad and Developing Global Citizens: I am incorporating outside-of- class activities including field-based applied learning components (e.g., Drone, RTK, Spectro- radiometer) by involving students and international visiting scholars in fieldwork and data collection. I am using this type of pedagogy to provide our students with applied learning continuity across portions of the GGY curriculum. A couple years ago, I received eTEAL fund ($3,500) to purchase a Field Spectrometer in order to improve the quality and applicability of our geospatial technologies' courses. This provides an unparalleled opportunity for our students' professional development. The students were found to be more interested in the class assignments after realizing that the data they collect has real world relevance. Igniting interest in fieldwork and research goes a long way, as these students then represent the next generation of scientists and global citizens. Speaking of global citizens, one of the components of my teaching philosophy has been exposing our students to international communities abroad to help broaden their cultural awareness, understanding cultural differences and embracing common humanity. In Fall 2018, I co-taught a class with Dr. Hines where we took the students to visit three countries in the Middle East region (including Egypt, United Arab Emirates and Oman – see photos). All students were amazed with the class and how they have gained valuable information and insight in studying the regions they visited. This class, similar to other travel abroad classes, provide our students with the opportunity to venture outside of perhaps only one region they may have known all their lives. In that sense, our UNCW students can gain a unique opportunity to learn more about this part of the world geographically, and its rich cultural and historical aspects.
• Securing Internal and External Fund to Support Students Research: I am keen to work on proposals to secure funds for our students so they can conduct research. For example, I secured several external and internal funds to support national and international MS and Ph.D. students research projects. Examples of external funds are: (1) Fund from the Egyptian Embassy, Cultural and Educational Bureau ($20,000) to co-supervise a Ph.D. student from Tanta University, Egypt for two years. (2) Fund from Richard Lounsbery Foundation ($75,000) for building the capacity of young researchers and students from the Future University (FU), Sudan. Four of these Sudanese young researchers were hosted for two weeks in my research lab in summer 2018 to obtain training on the use of geospatial technologies for groundwater exploration. (3) Fund from the Libyan National Oil Corporation ($77,000) for teaching and providing training workshops to two international students and scholars on the use of space data for oil exploration and detection of polluted sites due to oil spills. (4) I applied for NASA Earth and Space Science Fellowship (NESSF) to secure a full student stipend/fund for 1-year for my graduate student, Talor Galloway to allow the completion of her MS thesis entitled "Hydrological Modeling of the Tempe Terra Region, Mars". This proposal has not been funded for the first cycle but was encouraged be resubmit in the upcoming cycle. Some of my external funds were spent in supporting the research of graduate and undergraduate students in the Department of Earth and Ocean Sciences. In addition, I secured many internal funds from UNCW in support of teaching activities including:
(1) eTEAL Pedagogy Initiative Award ($3,500) from the UNCW-Applied Learning and Teaching Community (ALTC) to purchase a Field Spectrometer to elevate the scientific content and applicability of our Remote Sensing courses. (2) Summer Undergraduate Research and Creativity Award (SURCA) ($5,000) for Summer 2017. (3) Office of e-Learning fund in 2017 ($5,000) to develop a new online version of the GGY 130 course. (4) Applied Learning Recovery Grant in 2018 ($500) to purchase satellite data for the advanced Remote Sensing class to study the effect of Hurrican Florence on New Hanover Coast. These funds help to further promote our students learning and support their research activities. This semester (Fall 2019), I worked with Dr.Vibeke Olson from the Department of Art and Art History and Dr. Brittany Morago from the Department of Computer Science and jointly submitted an interdisciplinary collaborative proposal to Charles L. Cahill Grant ($14500) to mainly secure stipend for five students from the three departments to model Medieval constructions using a collaborative methodology.
• Developing Online and Hybrid Courses: I believe online courses are very effective and not less important than the face to face classes. These types of self-paced learning classes are proven to help improve students critical thinking and technical skills. For this reason, I decided to include web-based classes to my conventional face to face courses. I, for example, spend quite some time to create an online version of the face to face "Introduction to Physical Geography" course on Canvas platform. This course involves lectures and eight hands-on science lab kits, which are shipped to the student's addresses before the start of each semester (See below a sample of eScience lab kit used in the online course). The lab kit offers the required traditional hands-on laboratory experience along with the virtual learning tools to help our students engage in this online learning environment. These labs take our students on a trip through our Earth systems as they observe, measure and analyze these systems locally and globally.
I have also developed a hybrid model of this class to be taught in the Fall semester. Developing online and hybrid courses were not an easy task but was well worth it, as these forms of classes offer the flexibility for our students (spatially in the summer) to plan for their study around the rest of their day and work when they are at their peak energy. These courses became popular with high enrollment rate, without stressing the physical resources of the University.
• Incorporating my Current Research in Class: I always find it very effective to link between my research and international personal experiences and the geographical subjects I teach in class. For example, when I teach my students about water resources in the arid region of North Africa, I talk about my field trips to the Great Sahara, and what I have seen in terms of different landscapes and weather conditions, desert nomads that we sometimes encounter on our path, the way they dress and talk, and their simplistic yet very effective techniques to locate near-surface water accumulation to secure their families and water their animals. I then move on to explain the existing and up-to-date space radar technology that I, as an earth scientist, use in my research to penetrate the Sahara sand and reveal the hidden subsurface water resources. I share with them how such technology has led to many of our discoveries such as the ancient lake in Darfur in Sudan and the massive old river system in Libya. Students always get moved when they learn about these types of new findings and how research can have such significant humanitarian implications in many distressed regions in our world. Having exposed my students to the far-reaching impacts that research can have, many of my MS and Honors Thesis students have successfully conducted their research internationally (See photo). Nine of them contributed original research articles to peer-reviewed journals, many as first authors!
• Comfortable Class Environment (Inclusiveness and Diversity): I want my students to feel comfortable in class in order to nurture a positive attitude towards learning science as well as motivate them to participate actively in our discussions and to further their desire to learn the materials. As an international faculty, I feel it is imperative to relay concepts of inclusion and variation in thoughts and ideas to my students. When we make diversity part of the discussion the subject at hand shifts in a positively transformative way. For instance, in one of my physical geography classes I noticed that one of my students was doing excellent in her written exams and quizzes but preferred to stay quiet in class and thus did not contribute to class discussions which affected her participation grades. She had also conveyed her fear of presenting her class project in front of a large class. After meeting with her privately, I realized that because of her particular life experiences and since English was not her native language, she felt somehow intimidated by some of the other students in the class. I encouraged her to come to my office several times to rehearse her class project with me which helped her feel more confident when successfully presenting her project findings in front of the entire class. In instances such as this, I actively tapped into my own understanding of the struggles that can accompany being an international faculty, where English too, just as this student, was not my first language. Essentially good teaching and mentorship comes from these fleeting moments when we can actively tap into our own experiences, challenges, and successes.
---
Lauren Vilchik
UnC School of the Arts
Professor and Assistant Dean of Graduate Studies
School of Filmmaking, Producing Department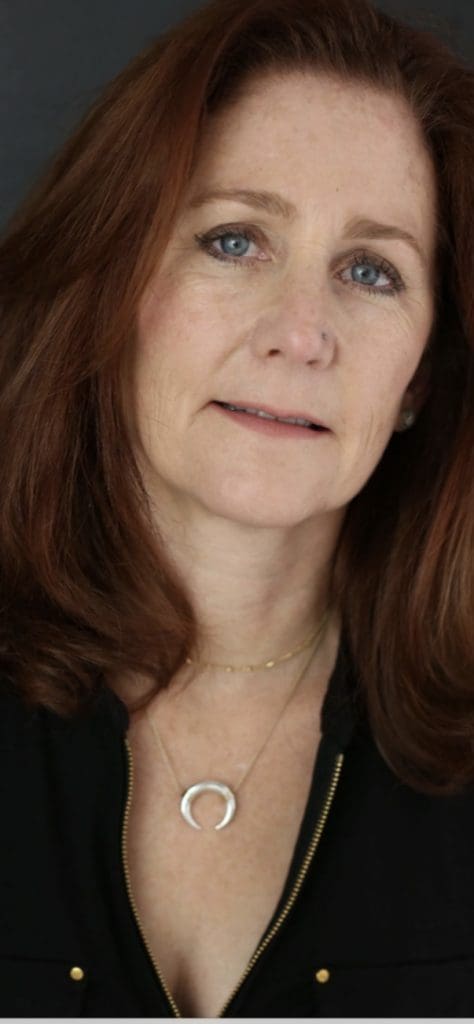 The idea that a "bright student knows the answer and a gifted learner asks the question" is a concept, developed by Janice Szabos, that I believe in whole-heartedly. Asking the question sparks creativity and sets the student off on a quest for originality. It is a gifted learner's unique and nuanced manipulation of the material that sets that student apart from the herd.
Gifted learning does not come naturally in most cases. I have come to this conclusion after teaching hundreds of incoming freshmen who openly rebel against Socratic debate. But I believe "gifted learning" can be cultivated in a student who does not instinctively manifest the talent. Like leadership, these skills can be acquired over time. It is a behavioral training where the reward is personal enlightenment. It is this fundamental belief that lies at the core of my teaching philosophy and informs the strategy for my communication with students.
In an effort to cultivate gifted learning in all my students, I have developed a four-part strategy: Endeavor to inspire every student to take interest in the subject matter; Break- down the crutch of dependency to instill self-reflection and self-reliance; Encourage risk taking by creating a safe environment for failure; and communicate thorough assessment of a students work to foster high achievement.
Cultivating inspiration for a subject matter like producing which is often mired in paperwork, budgets and schedules is not an easy task by any stretch of the imagination. Some have a natural affinity for numbers and paper trails but most do not, especially in an arts-based school. What becomes critical for the student to appreciate early on is that the producing discipline, more than any other, represents the intersection between art and commerce and a naive approach to strategic planning can be the death of any film project. Moreover, what every entry-level student seems to share is an ego-centric, discipline specific interest in filmmaking. They lack the appreciation for how the key creative talent must collaborate to inform a single vision and bring that vision to fruition.
Mindful of such student bias for their own discipline of choice, in Fundamentals of Producing inspiration is instilled through student driven discussion of story ideas and guided creative collaboration towards the development of student inspired ideas. By encouraging the students to articulate and defend their point-of-view on subject matter they care about most, they learn the art of listening as well as the art of persuasion. A skilled producer is someone who, in understanding what makes a good story appealing can sell its potential to an investor.
For the more senior level students, inspiration comes by way of leadership. These are the students who are used to the routine and have enough knowledge to begin their practicum in a chosen specialty. What keeps these students engaged in ongoing gifted learning is the complexity of the problem before them; they thrive on independence and the responsibility for strategizing on their own. The senior level student has something to prove and we need
to give them the freedom to do so. My practicum sessions are designed to foster this need. My mentees are required to come to meetings with a list of concerns and pre-conceived strategies for addressing those concerns. We discuss the merit of a proposed strategy, the pros and cons, the potential outcomes and roadblocks, but the student must run the meeting.
Fostering self-awareness and self-reliance has also posed a bit of a challenge. This is not unique to the incoming student but widespread throughout the population. In my personal experience, the students will fight me when I ask them for an opinion prior to offering instruction. It is not unusual to encounter a wave of eye-rolling before the silence is too much to bear and one brave soul attempts an answer. My goal is to fill the silence with further inquiry and forever have the patience to wait, for it is in that brave soul where inquiry sparks critical thinking: the mother of creativity.
Once the student decides to engage in introspection and offer insight before instruction, it is imperative that the discussion, or even debate, remain robust and respectful. The tone must be set and controlled by the professor and that responsibility is not lost on me. It is here that I engage the students in the art of collaboration and lay the groundwork for successful leadership.
Finally, real progress requires thorough, clear and consistent feedback. The ramifications of a poorly conceived schedule or lack of follow-through on a location contract can have grave consequences on a production and humiliation in the student for not pulling their weight. If the student is unaware of their contribution to the problem, they can spiral into a depression and ultimately give up. A thorough framework for assessment offered in a timely fashion, both in class and in real-time during their practicum, is key to a student's self-confidence and dedication. This requires a great deal of commitment from me but is also one of the most important factors for cultivating the gifted learner. I spend a considerable amount of effort meeting privately with the students I teach to make sure they benefit from an assessment that is specific to their developmental needs.
At the end of the day, to successfully teach a student to be a gifted learner requires that I strive to be one myself. I must remind myself to continue to ask questions, to look at the world around me, see how it is, and imagine the way it could be. I must be open-minded when the students ask me why, when they become obstinate, insistent, or challenging. Perhaps they are onto something but struggle to articulate it. It would be too easy be dismissive of amateurs, but it is often through the perspective of the amateur that convention is challenged and I welcome a new opportunity for reflection with each and every new class.
---
Catherine W. Carter
Western Carolina University
Professor
Department of English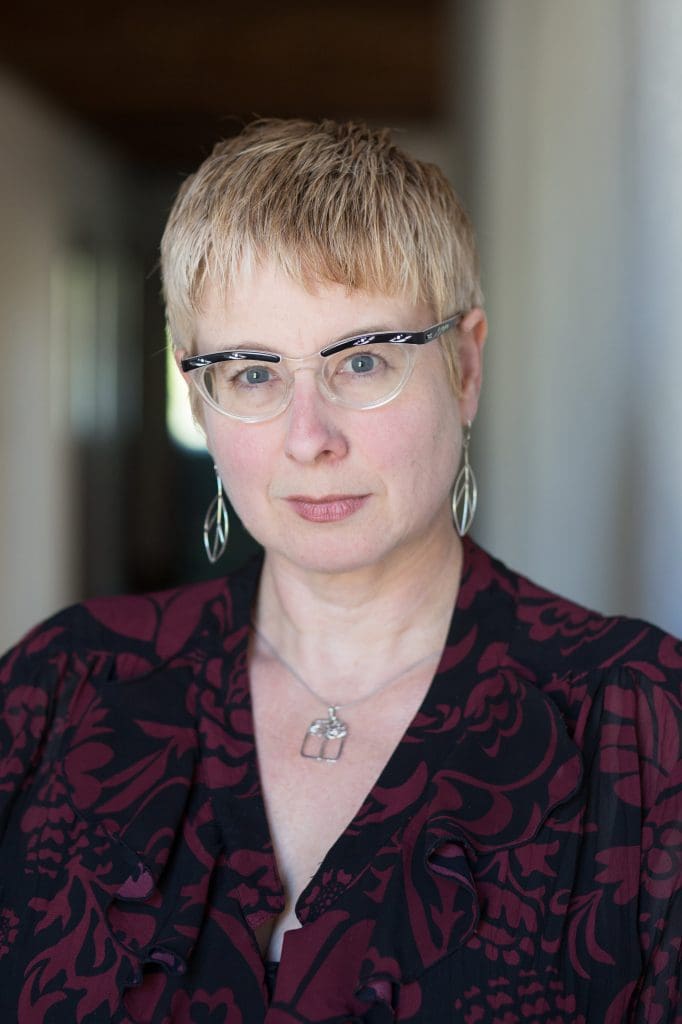 Unless you're a faculty member in education, you may not be familiar with the edTPA, or Teacher Performance Assessment. It's a portfolio on a grand scale, nationally scored by Pearson-trained reviewers, which most teacher candidates across the country must successfully complete in order to teach in public schools. It requires detailed lesson plans, videos of direct instruction, formal assessments aligned to the outcomes of the Common Core State Standards, and lengthy reflections in response to prompts inquiring to what extent instruction is rooted in pedagogical research and theory, in solid content area knowledge, and in teachers' knowledge of their students, academic and otherwise.
For teacher educators, one of our most urgent tasks is preparing candidates from the beginning not only to survive the edTPA portfolio, but to use it as a tool for deepening their own pedagogy. The edTPA can help them to make conscious decisions, based on data—though that data must include their human experience of their students.
This statement is something like an edTPA commentary, so the edTPA framework and paradigms may be helpful. For instance, the edTPA requires that every lesson plan include differentiation for the needs of three groups of students: the whole class, in all its varied interactions; subsets of students with common needs (like students who struggle with reading); and individual students with distinct needs.
My teaching philosophy is grounded in the paradigm edTPA articulates: my educational goal is to support student learning—and students. As educators, we know students don't always learn what we hope they will, but whether they do or not, there's generally a way to support the students themselves. But that support varies in its manifestations.
Under the category of greatest efficiency—what you might call "most bang for the buck"—are the supports I design for whole classes, the methods which seek to accommodate as many needs as possible up front while also making use of high impact practices like collaborative work, capstone projects, and intensive writing. These supports include densely-populated BlackBoard course shells, arranged by weeks and cross-referenced by assignment. These shells allow me to make major assignments, including exams and even reading quizzes, take-home and open-book. Take-home, open-book assessments are appropriate to assess understanding and engagement with the material rather than speed or memorization; the longer time frame lets me craft more nuanced questions covering a broader range of the skills on Bloom's Taxonomy, so that the quizzes and exams become formative as well as summative. This one accommodation addresses a number of common student needs: ample time for those who work well but slowly, without slowing down those who work quickly; flexible scheduling for students working long hours outside of classes; and the option of a comfortable setting for those who suffer from test anxiety (more every year, it sometimes seems, and not without cause.)
This is an example of pedagogy designed with the whole class in mind. Other such examples include
designing and implementing hands-on, backmapped learning projects like the "mock edTPA", lesson plan packets, and conference proposals and papers for English methods courses, projects which prepare candidates for live instruction and high-stakes assessment in their capstone internship coursework and for participation in the professional conversations of their discipline.
providing non-graded feedback on multiple drafts of student work in my writing-intensive classes like ENGL 414, Fundamentals of Teaching Writing, and ENGL 202, Writing and Critical Inquiry;
designing engaging lessons based in best practices—for instance, my grammar and writing students create their own narratives for practice in sentence combination, subordination, and coordination practice (based on research indicating that grammar and mechanics instruction works best in context of students' own writing);
using collaborative, interactive options like Kahoot quizzes for in-class formative review, based on the fact that many students enjoy friendly competition and almost all students like using their phones for almost anything;
providing models and building tailored rubrics for every major assignment;
providing optional online quizzes, so that students struggling with a particular concept can consider where they went astray and try again, with the possibility of diluting an unsatisfactory quiz average by better performance;
creating glossaries and posting handouts in a "Help, I'm Drowning!" BlackBoard folder;
designing exams with multi-modal questions and giving students the choice to choose X number of questions out of Y, so that they can exercise choice in showcasing the knowledge they have;
in a pandemic, allowing students the choice of whether to attend class face to face, with laptops so that they can log in to BlackBoard Collaborate, or attend virtually via BlackBoard Collaborate, so that the issue of who has a "good enough" reason to attend virtually never arises and so that students don't have to make the choice between missing class and potentially infecting everyone around them.
When I work to design and refine engaging lessons, or write my students' names and interests into handouts and exam questions, or provide pre-semester access to my BlackBoard shell for a WaLC tutor who has the content knowledge my class requires, or bring breakfast food to eight o'clock classes on gloomy Monday mornings (well, before the pandemic, anyway), I'm trying to accommodate the needs, interests, prior knowledge, and varied temperaments of a class as a whole.
This wide-spectrum and hands-on approach to content area and pedagogical instruction has shown results. My students have collaborated with me on presentation proposals and presented both with our faculty and on their own at the National Council of Teachers of English annual convention in multiple years, both as students and after graduation. Their pass rates on the required ETS PRAXIS content area test in English Language, Literature, Composition, and Pedagogy over the past four years range from 88% to 100%. They are in great demand as teachers (our job placement rate, for students who seek jobs in teaching, remains 100% year after year.) They receive overwhelmingly positive feedback from their principals once they are employed.
These processes, if not always quick, are efficient as well as effective, because each approach meets or forestalls a variety of student needs. However, there are also the students who need something very specific—usually time, focused instruction, and reassurance that they have the tools they need to succeed in reaching the course outcomes. For instance, students who struggle with grammar often need one-on- one tutoring, with exercises tailored specifically to the gaps in their understandings. In another class, a student struggling to decide how to design her own lesson plans needed about ninety minutes of questioning and scribing to figure out what was most important to her to teach, how that aligned with the North Carolina Standard Course of Study, how she could assess her outcomes for a three-day learning segment, and how to break her instruction into the roughly half-hour blocks that correspond to most adolescents' attention span. We had talked about all of this in class, naturally, but it didn't really sink in until she had the chance to apply the principles we had covered to designed for actual use in an actual secondary classroom.
This kind of accommodation is the opposite of efficient. It takes time and thought, and sometimes it requires the design of new approaches. However, it may be the most rewarding in the long run, because this is where we build our strongest relationships with students—not just as students, but as our fellow human beings. These are the relationships that sometimes develop with our teacher education interns, many of whom I supervise. Many students have what it takes to do difficult, intricate, incredibly demanding work, but they don't always know it themselves yet. Often they're afraid they can't, especially if someone regularly tells them that. They need us to help show them that they can, and to have faith that indeed they can.
The prompt for this statement asks about two aspects of teaching: philosophy and methodology, as used to achieve educational goals. And as I hope I've shown you, I employ good methods, grounded in research, theory, experience, and some knowledge of students. Methodology shapes my syllabi (I burn a lot of teacher calories figuring out how best to backmap the first half of the semester's instruction from the concepts students will need to understand by the end of the course) and the ways in which I implement them. However, "philosophy" may miss a central component of the actual work: the knowledge that whether or not they can learn from us right now, our students—our fellow human beings on the earth, and generally young ones—don't need to "earn" or "deserve" our support or compassion. As educators and fellow human beings, we're here to help them learn with minimal suffering; if they aren't yet ready to learn, it's still our job to provide what support and compassion we can. That conviction is the corollary to the methodology, and it's what drives that methodology.
I do not suggest reducing the complex, interlocking skill sets of good teaching to sentiment, a belief which constitutes a dangerous cliché in public discourse surrounding teaching. Nor do I mean to imply that it's somehow all about "love" (the "philo" in "philosophy"); we can't "love" a hundred and fifty people a year whom we may never meet again when the year is done. And neither "love" nor any other emotion is a substitute for nuanced content knowledge, or for the pedagogical study and experience which teaches us what constitutes a valid and reliable assessment, or how to construct an effective rubric. As I argued in my essay in English Education (the educator preparation journal of the National Council of Teachers of English), "the metaphor of teacher-as-saint is pervasive but ultimately misleading. As in so many other arenas, love is not all we need, and it is certainly not all our candidates need. It is incumbent on teacher educators to interrogate the metaphor that ignores real and practical needs and to make every effort to free candidates from blind adherence to a construct that may well help to make a career in teaching untenable."
But while methodology and philosophy allow me to help students engage with issues like racial injustice in education, neither method nor abstract philosophy fully accounts for it when my students honor me with the invitation to join them in marches for racial justice, or for the fact that I do. Methodology and philosophy don't make me willing to drive top-heavy vans full of future teachers to distant cities for National Council of Teachers of English conventions, despite my constant fear of harm befalling a student for whom I'm responsible. And neither philosophy and methodology alone is reason enough for my next book project, a collection of lesson plans for secondary teachers who suffer in trying to teach poetry because no one knew quite how to teach it to them. That project is rooted instead in respect for the struggles of both teachers and their students, and in the hope of making some of those struggles just a little easier. Some of the aspects of my teaching for which I'm most grateful have less to do with methodology or philosophy than with that hope—and that connection.
---
Lynn Roche Zubov
Winston-Salem State University
Associate Professor
Department of Education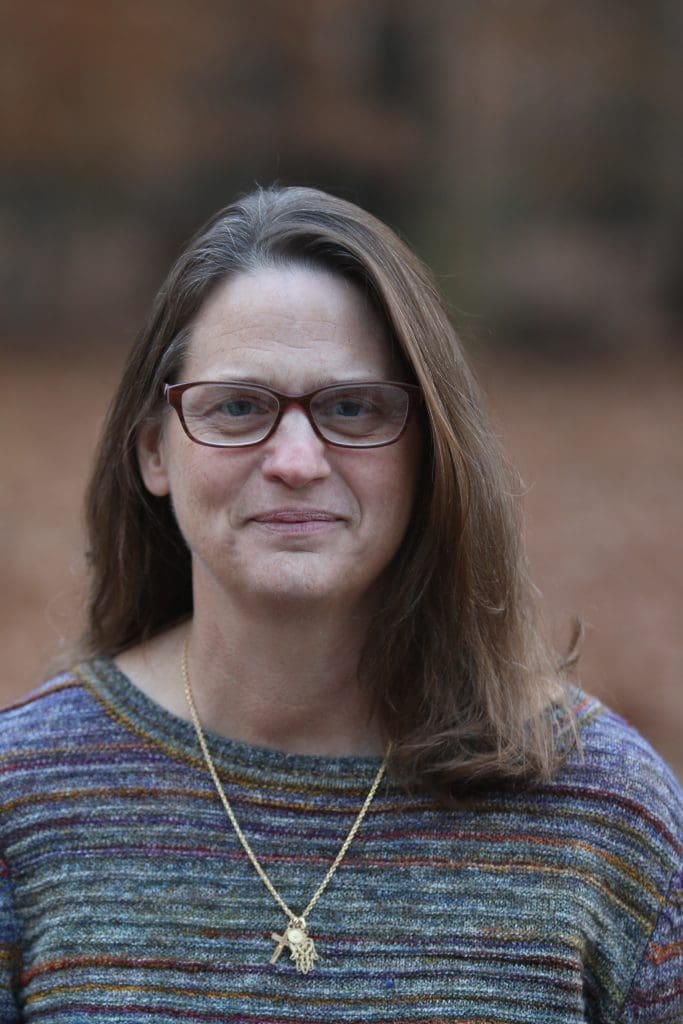 Like Social Reconstructionists, I believe that the primary goals of education are to empower individuals and the improvement of society. That through education, whether formal or informal, individuals live more productive and self-satisfying lives. Theodore Brameld is credited as the founder of social reconstructionism. However, this philosophy can be traced back to Socrates and Plato. Furthermore, I see its principles reflected in Thomas Aquinas's position on education: That education for the sole purpose of education is a sin; we must use our knowledge for the good of society. And in Nelson Mandala's quote, "Education is the most powerful weapon which you can use to change the world."
But how do we educate individuals? This question has long been debated. I believe one of the best ways to broaden an individual's knowledge is to allow individuals/students to develop/formulate their own understandings. This is done by allowing individuals to express/identify/realize their current beliefs and then ask them to reflect upon those beliefs after they have received new information. This can challenge individuals to create their own unique realities, to generate new understandings and viewpoints. I demonstrate this practice when I ask students to answer "Initial Thought" questions before a learning activity. Then, after the activity is completed, I have them revisit their thoughts, asking them to identify what aspects of their initial response they would change.
Additionally, my philosophy/teaching is grounded in the understanding that students must be actively engaged, and that learning is a social endeavor, that we learn best when we feel comfortable and are interacting with others. Active learning requires students to be engaged in solving problems. One such activity that reflect my students' active learning is the completion of the Functional Behavior Assessment (FBA) assignment. Students observe a P-12 student who is displaying behavior that is negatively affecting his/her education. They gather data on and operationally define the problem behavior and then form a hypothesis of the behavior's function.
During class lectures, I often ask the students to form small groups to discuss a topic and then share out. Two active learning activities I engage my students in can be found in my supplemental materials. The first activity, Fraction Stations, have special education teaching candidates solve various fraction problems using manipulatives, modeling an effective teaching strategy. The second assignment, Functional Behavior Assessment, requires students to think critically and analyze a problem behavior. Students observe a P-12 student who is displaying behavior that is negatively affecting his/her education. Students gather data on, and operationally define the behavior and then form a hypothesis of the behavior's function.
One of my favorite educational quotes is from William Arthur Ward, "A teacher who makes little or no allowance for individual differences in the classroom is an individual who makes little or no difference in the lives of his students." I include this quote on many of my course syllabi. I do this because I am ultimately teaching individual students, not a class of students. When students complete a course with me, I hope I have instilled in them that it is the teacher's responsibility to understand their students' zone of proximal development and to use scaffolding methods to encourage students to move from dependence to independence.
In Closing
Martin Luther King Jr has been quoted as saying: "The function of education is to teach one to think intensively and think critically. Intelligence plus character – that is the goal of true education." My goal is to assist my students in receiving a true education. I have been known to tell my students that I am not worried about the grade they receive in my class. That, my concern is what kind of teacher they will be in five years. That if in five years, they are ineffective teachers, even if they received an A in my course, I failed them. But conversely, even if they did poorly in the class but are excellent teachers, then they have made me and WSSU proud.
---
Martha Regalis
North Carolina School of Science and Mathematics
Instructor
Department of Humanities
Educational Philosophy
For the last four decades in the classroom–twenty-four of which have been at NCSSM, I have been driven by the desire to find an approach to teaching that addresses the needs of every student. My own praxis has evolved through research and through conversations with students and dedicated colleagues. I have found that teaching works best when it is student-centered and personalized. Rather than donning the mantle of authority, I seek to become a fellow traveler. My aim is to guide students almost imperceptibly, with an invisible hand, while drawing on a base of knowledge that is continually refreshed and renewed through ongoing research and study. In my classes, I construct an atmosphere of intellectual safety that frees students to discover meaning in the difficult texts we encounter. I design courses that are flexible enough to address each student's strengths, weaknesses, and possibilities, while providing them with the imaginative, critical, and analytical tools for exploring the vast terrain of knowledge. My mastery-based approach to teaching writing allows me to encourage students to seek the heights, without fearing a fall into the abyss. Students write and rewrite their essays. By the end of each term—or, even better at the end of a year-long sequence, like the ones I teach in American Studies and Western European Cultural Studies—they can see the visible evidence of their journey to success. Within this frame, I tutor students who require extra help, while working with more accomplished students to help them become even better. Students become more powerful learners when they themselves claim the riches of the complex blend of cultural traditions that surround and shape the discourses of science, mathematics, and the humanities. The ideal is help students construct a view of knowledge as a web made up of interwoven, interconnected strands; to inspire them to open themselves to the record of the human achievement; to help them believe in their own powers of analysis and understanding; and to equip them to read the text, themselves, and the world as threads in a vast cultural fabric. I also seek to help them leave me behind without regret, as they begin to weave the fabric of their lives and as they prepare to find their place in the human future.
Highlights
Though I have lived my teaching life as kind of nomad, oscillating between Louisiana, Chicagoland, and the Carolinas, I am actually a seventh-generation South Carolinian who grew up on a family farm in the Upstate. An ancestor who fought in the American Revolution and who died in 1812 is buried in a historic cemetery on my family's property; the terraces in the rolling hills were designed by my great-grandfather. Not surprisingly the concept of living history was quite literal to me: the poetics of the American historical and literary imagination and the complexities of American versions of identity have colored my life, my research, and my teaching. My scholarly work has centered in constitutions of the self and history in Early Modern and twentieth-century literature, in twentieth-century Continental philosophy, and in historiography. In addition to teaching American Studies, I have designed (and teach) a number of classes, including a Western European Cultural Studies (WECS) sequence, Modern World Fiction, and 20th-Century Philosophy and Literature. I also manage and teach in the NCSSM Summer Bridge Program, which I helped design as an outgrowth of my work with the NCSSM Writing Program.
Identities at NCSSM tend to come in multiples. Among other roles at NCSSM, I have served as a Coordinator for the NCSSM Humanities Department and as a departmental Convener for Curriculum and Assessment. I co-wrote and won two separate $998,000 "Teaching American History" grants from the U.S. Department of Education (2002-2006/2006-2010) which gave North Carolina teachers the opportunity to participate in residential seminars and archival research with scholars from area universities, the N.C. Museum of Art, and elsewhere. From 1994-1998, while teaching at the Illinois Mathematics and Science Academy (IMSA), I was a liaison to the ASCD's National Consortium on Interdisciplinary Learning, offering workshops on interdisciplinary curricula to U.S. teachers. While at IMSA, I also developed a three-year program that linked humanities courses in American Studies, Western European Cultural Studies, and the history of science to courses in the sciences and math through weekly interdisciplinary seminars.
My love of teaching has been fueled by my own unending pursuit of education. I have won a number of grants for summer study and research in venues ranging from the Newberry Library in Chicago to Emory, Duke, and Columbia. Though my studies have always spanned the margins between history, philosophy, and literature in English and Spanish, I earned a B.A. in English from Clemson University and an M.A. and Ph.D. in English from Louisiana State University. I did post-doctoral work in history and philosophy at Northern Illinois University. I have taught at NCSSM and at IMSA in Aurora, Illinois, as well as at LSU. I regard teaching as an extension of my identity and as a part of my own continuing education. Its end, like the horizon, and like my personal quest for excellence, is ever-receding.
Long ago, one of my professors told me that "our work finds us." Teaching certainly found me. In a certain sense, teachers and professors are members of a secular priesthood, and I have found my vocation within it. My life in the classroom has colored every facet of my life. I have modeled myself on the teachers who inspired and influenced me. Following their example. I have continually sought to help students think analytically and empathetically about the human condition–past and present. My teachers not only trained my mind; they nurtured my heart. About a year ago, I received an e-mail from an NCSSM alumnus, whom I taught more than thirty years ago. Now a professor and program director himself, he wrote to thank me for making him love words and ideas, but also to thank me for making him feel valued and welcome, at a time when he saw himself as a perennial outsider, who was sure he didn't belong anywhere, least of all at NCSSM. That email, from another century, from a student I hadn't heard from in decades, is emblematic of the mystery of what it means to be a good teacher—for we must not only instruct minds; we must treasure and protect fragile hearts. Another student wrote to say that he was re-reading the novels from my Modern World Fiction class, which resonate with him as he "officially" becomes middle-aged. He wanted to know if I had intentionally designed the syllabus that would be in keeping with what he "is and is not" decades later. The answer is that I did, in fact, design a syllabus for life, not a syllabus for a term, or even a year. I plant seeds that take root in the students themselves. For most students, ideas and texts flower in the moment. For others, the meaning unfolds later. And while most students consistently say that I taught them to recognize the connections that bind the web of knowledge and world together, that I taught them to think and write about what they learned in more nuanced ways, that I inspired them, or even made their first year at college a breeze, what seems to last, beyond the training, is the caring and the commitment to them, personally. My classes and my essay-based assessments center in having students read, write, and discuss their way to understanding. Each section of each course becomes a cohesive interpretive community, forged in informal study groups outside class and through small-group encounters with texts, images, and historical contexts during class. Learning thus becomes a shared endeavor. In this process, I help students discover their own, original relationship to what they are studying, regardless of what level of preparation they bring to my courses. Armed with the assurance of support in their struggle to learn and to articulate what they have learned, students embrace the intellectual challenges that navigating the human story in all its vexing complexity and beauty require. It is this bedrock faith in the ability of all human beings to know and understand the world that has enabled me to offer classes that students still write back about thirty years later. My former students include neuropsychiatrists, classics professors, a theologian, lawyers, and robotics engineers. All say one thing—that they learned to see the sciences, mathematics, literature, philosophy, and the visual arts as strands that are inextricably woven together within the web of the human experience. Through multimedia background lectures, discussions in which there are no right answers, and the process of writing and revising essays, students find themselves reconsidering the artifacts and anxieties of their world. As they map connections within the web of knowledge, students experience the joy of owning what they know. In writing about cultural change, students come to understand its dynamics. They also discover truth about themselves that sometimes last a lifetime.
The ideal is help students construct a view of knowledge as a web made up of interwoven, interconnected strands; to inspire them to open themselves to the record of the human achievement; to help them believe in their own powers of analysis and understanding; and to equip them to read the text, themselves, and the world as threads in a vast cultural fabric. I also seek to help them leave me behind without regret, as they begin to weave the fabric of their lives and as they prepare to find their place in the human future.