THE UNC SYSTEM PRESIDENT Peter Hans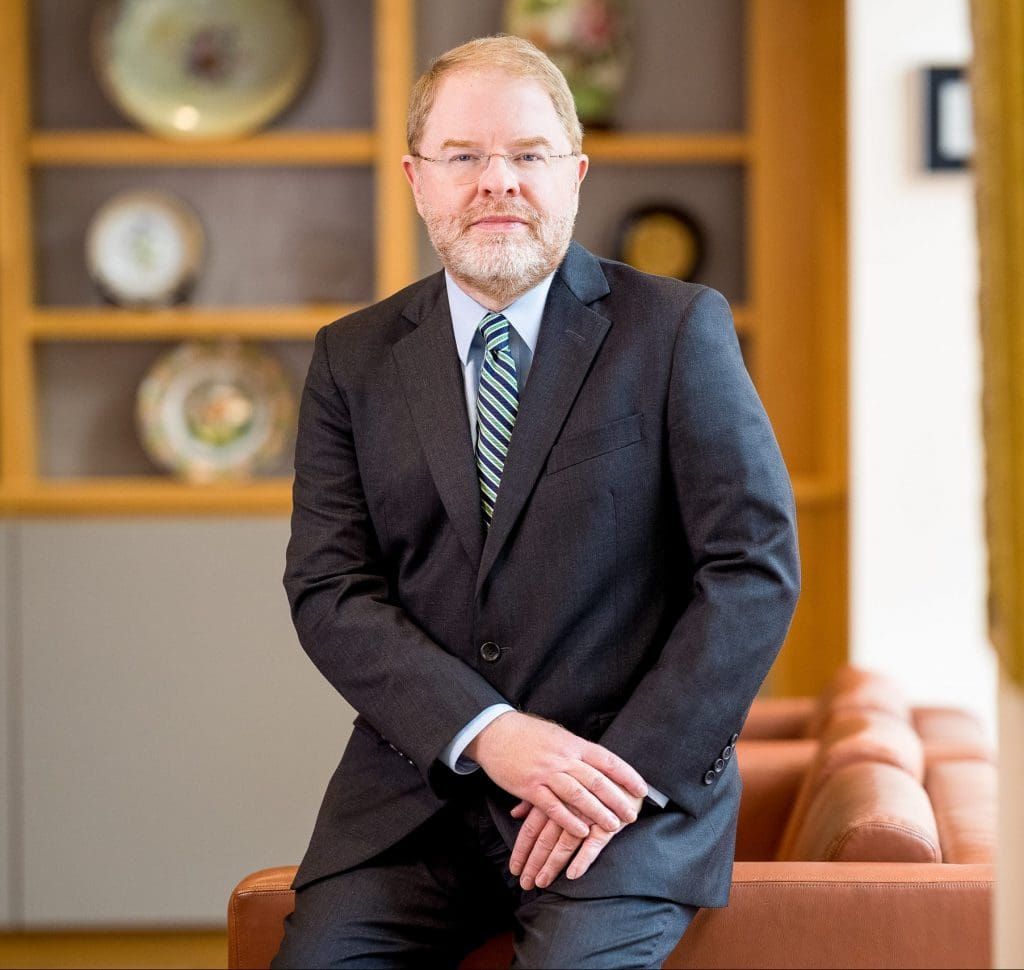 Peter Hans is the seventh president of the University of North Carolina System. As a first-generation college graduate, he is committed to providing accessible, affordable, high-quality educational opportunities for all.
Hans took the helm in August 2020, guiding the UNC System through the pandemic and, at the same time, enacting policy reforms designed to broaden student access, boost affordability, and expand student mental health services. He championed record investments in repair and renovation of campus facilities and successfully advocated for the University's budget priorities, while launching a financial overhaul that brings greater accountability for spending decisions across the System.
Previously, Hans served as the ninth president of the North Carolina Community College system. During his tenure the system increased visibility, enrollment, completion rates, public funding, private support, and business partnerships.
Hans was elected by the legislature to the State Board of Community Colleges (1997-2003) and UNC Board of Governors (2003-2015) where he was chosen by peers for leadership roles and fought for streamlining the transfer of student credits.
Previously he served as senior policy advisor to three members of the United States Senate, counseled the private sector on public affairs at one of the state's largest law firms, and supported UNC System President Margaret Spellings on key initiatives.
Hans grew up in the small North Carolina towns of Southport on the coast and Hendersonville in the mountains. He earned a Bachelor of Arts degree from UNC-Chapel Hill and a Master of Liberal Arts in extension studies from Harvard University.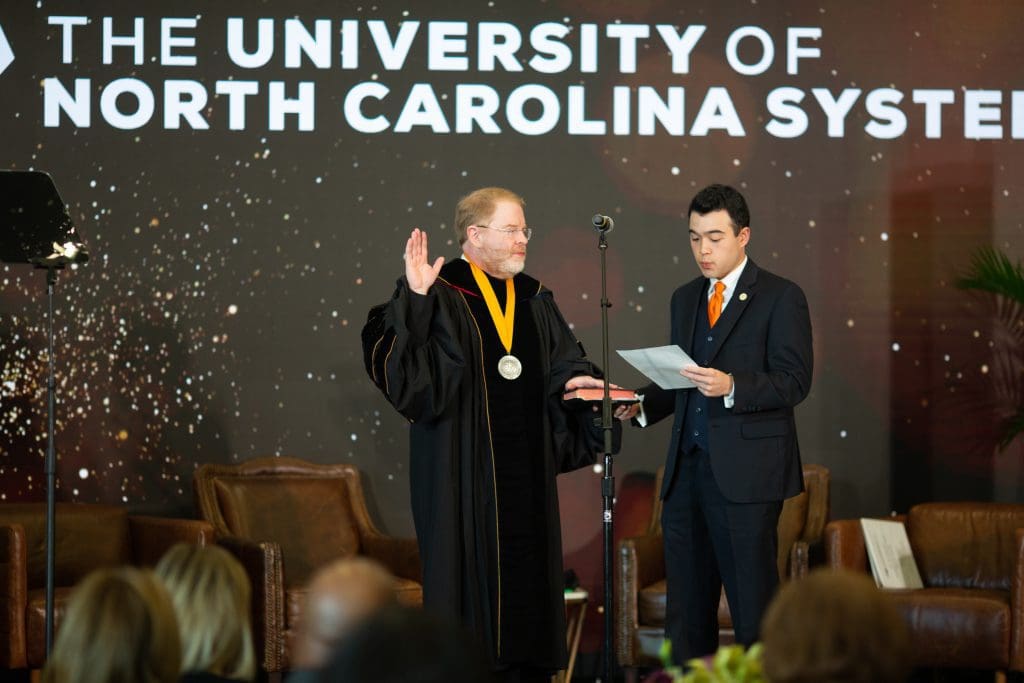 ---
PRESIDENT'S STAFF
The President is the UNC System's chief administrative and executive officer, with complete authority to manage the affairs and execute the policies of the University, subject to the direction of the Board of Governors. The work of the President and Board of Governors is supported by a staff within the UNC System Office.
CONTACT THE PRESIDENT
president@northcarolina.edu
919-962-6983
---
REMARKS AND REPORTS
We remain rooted in our core mission to discover, create, transmit, and apply knowledge. But to serve our students and our citizens, the university of the people must embrace change.

Peter Hans
Speeches and Remarks
Report to Board of Governors, September 14, 2023
Report to Board of Governors, July 19, 2023
Report to Board of Governors, May 25, 2023
Report to Board of Governors, April 20, 2023
Report to Board of Governors, February 23, 2023
Report to Board of Governors, January 19, 2023
Report to Board of Governors, November 17, 2022
Report to Board of Governors, September 22, 2022
Report to Board of Governors, May 26, 2022
Remarks to UNC Wilmington Graduates, May 13-14, 2022
Report to Board of Governors, April 7, 2022
Report to Board of Governors, February 24, 2022
Report to Board of Governors, January 20, 2022
Report to Board of Governors, November 18, 2021
Inaugural Address, November 16, 2021
Statement on the Budget, November 15, 2021
Report to Board of Governors, September 16, 2021
Statement on the Budget, August 12, 2021
Report to Board of Governors, July 22, 2021
Statement on the Budget, June 23, 2021
Report to Board of Governors, May 27, 2021
Remarks to East Carolina University Graduates, May 7, 2021
Report to Board of Governors, April 22, 2021
Report to Board of Governors, February 18, 2021
Speech to the NC Community College System Conference, February 15, 2021
Report to Board of Governors, January 21, 2021
Report to Board of Governors, November 19, 2020
Remarks to NC Association of Student Financial Aid Administrators, October 29, 2020
Report to Board of Governors, October 22, 2020
Speech to the NC Legislative Black Caucus Foundation Scholarship Event, October 13, 2020
Remarks Delivered at Institute for Emerging Issues Webinar, September 25, 2020
Report to Board of Governors, September 17, 2020
Video Messages