THE UNC SYSTEM PRESIDENT Peter Hans
Peter Hans is the seventh president of the University of North Carolina System. As a first-generation college graduate, he is committed to providing accessible, affordable, high-quality educational opportunities for all.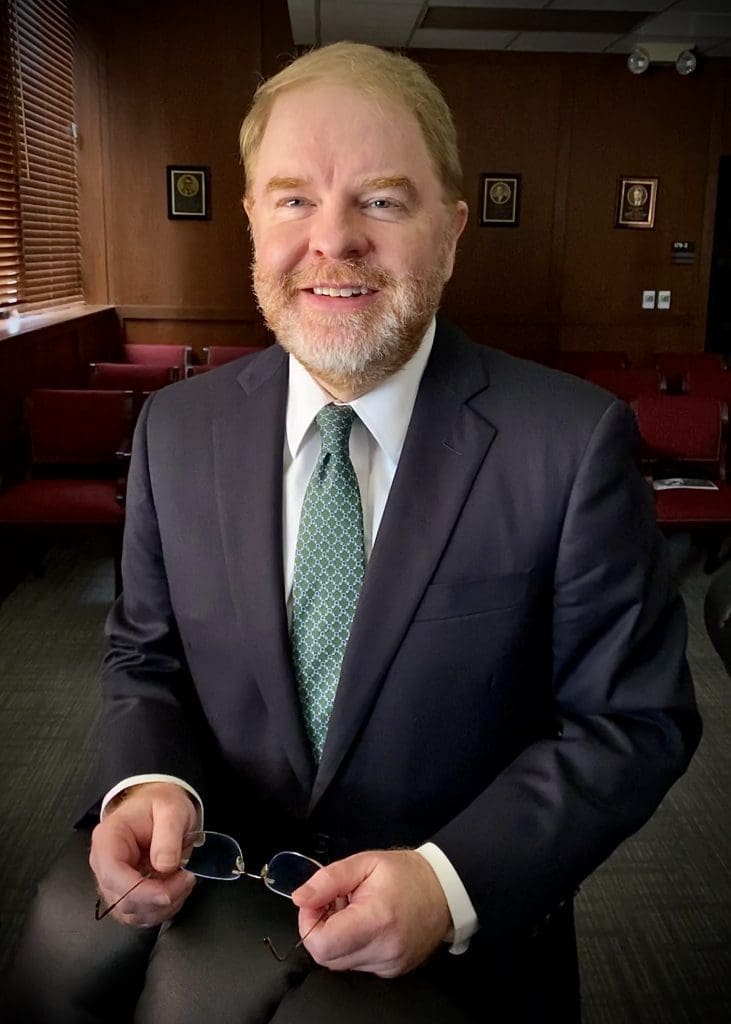 Prior to his election in 2020 he served as the ninth president of the North Carolina Community College system. During his tenure the system increased visibility, enrollment, completion rates, public funding, private support, and business partnerships.
President Hans was elected by the legislature to the State Board of Community Colleges (1997-2003) and UNC Board of Governors (2003-2015) where he was chosen by peers for leadership roles and fought for streamlining the transfer of student credits.
Previously he served as senior policy advisor to three members of the United States Senate, counseled the private sector on public affairs at one of the state's largest law firms, and supported UNC system President Margaret Spellings on key initiatives.
President Hans grew up in the small North Carolina towns of Southport on the coast and Hendersonville in the mountains. He earned a bachelor of arts degree from UNC-Chapel Hill and a master of liberal arts in extension studies from Harvard University.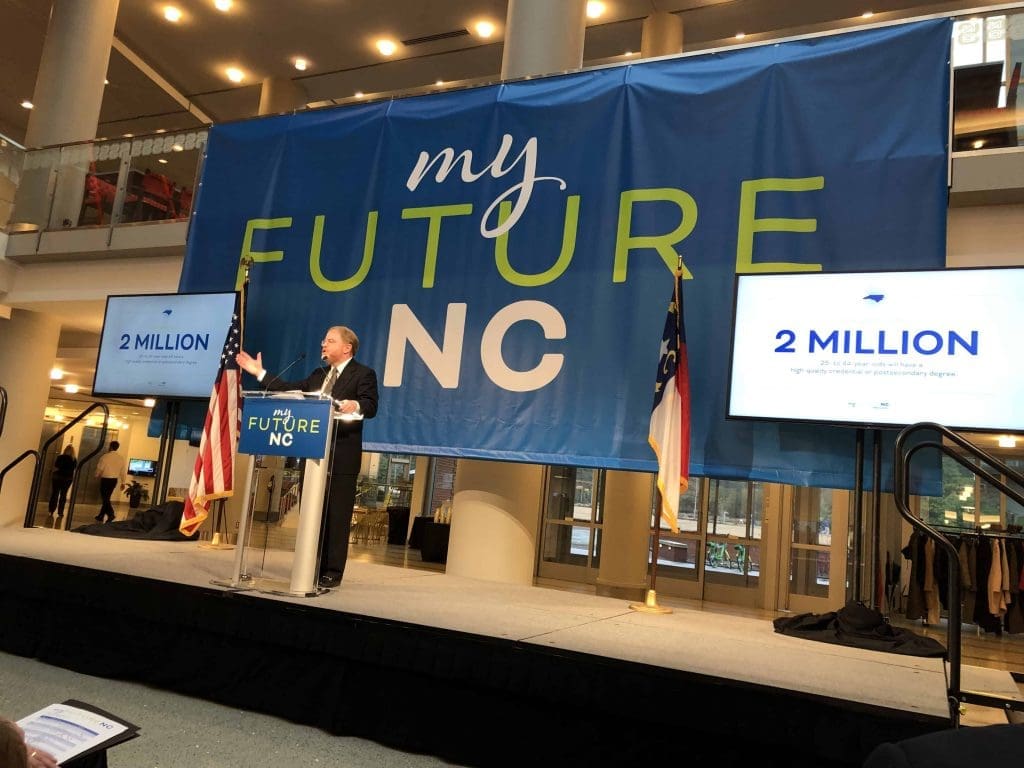 PRESIDENT'S STAFF
The President is the UNC System's chief administrative and executive officer, with complete authority to manage the affairs and execute the policies of the University, subject to the direction of the Board of Governors. The work of the President and Board of Governors is supported by a staff within the UNC System Office.
CONTACT THE PRESIDENT
president@northcarolina.edu
919-962-6983
---
REMARKS AND REPORTS
We remain rooted in our core mission to discover, create, transmit, and apply knowledge. But to serve our students and our citizens, the university of the people must embrace change.

Peter Hans
Speeches and Remarks
Report to the Board of Governors, October 22, 2020 Meeting
Remarks Delivered at Institute for Emerging Issues Webinar, September 25, 2020
Report to the Board of Governors, September 17, 2020 Meeting
Video Messages
August 3, 2020
President Peter Hans shared a message with System employees on his first day in office. "…Here's my pledge to you: I'll be here each and every day with an open heart and open mind, doing my level best to offer steady, stable leadership and support your best work…"
June 19, 2020
On June 19, 2020, the University of North Carolina Board of Governors elected Peter Hans to serve as the president of the University of North Carolina System. He addressed the Board with these remarks.
---
President Emeriti
Leadership Prior to Consolidation as a System
Joseph Caldwell1, 1804-12 and 1817-35
Robert H. Chapman, 1812-16
David L. Swain, 1835-68
Soloman S. Pool2, 1868-70
Kemp B. Battle, 1876-91
George T. Winston, 1891-96
Edwin A. Alderman, 1896-1900
Francis P. Venable3, 1900-14
Edward K. Graham3, 1914-18
Harry W. Chase, 1919-30
Frank P. Graham3, 1914-18
Gordon Gray3, 1950-55
Leadership of The University of North Carolina System
William C. Friday, 1956-86
Molly Corbett Broad, 1997-2005
Erskine Bowles, 2006-2010
Past President Footnotes
1 Before 1804, the University was headed by "presiding professors."
2 The University was closed by the reconstruction government in 1870 and reopened in September of 1875.
3 Followed briefly by an acting president.