FOR IMMEDIATE RELEASE
Renowned expert, UNC-Chapel Hill professor has contributed to the development of life-saving coronavirus vaccines and pharmaceutical treatments.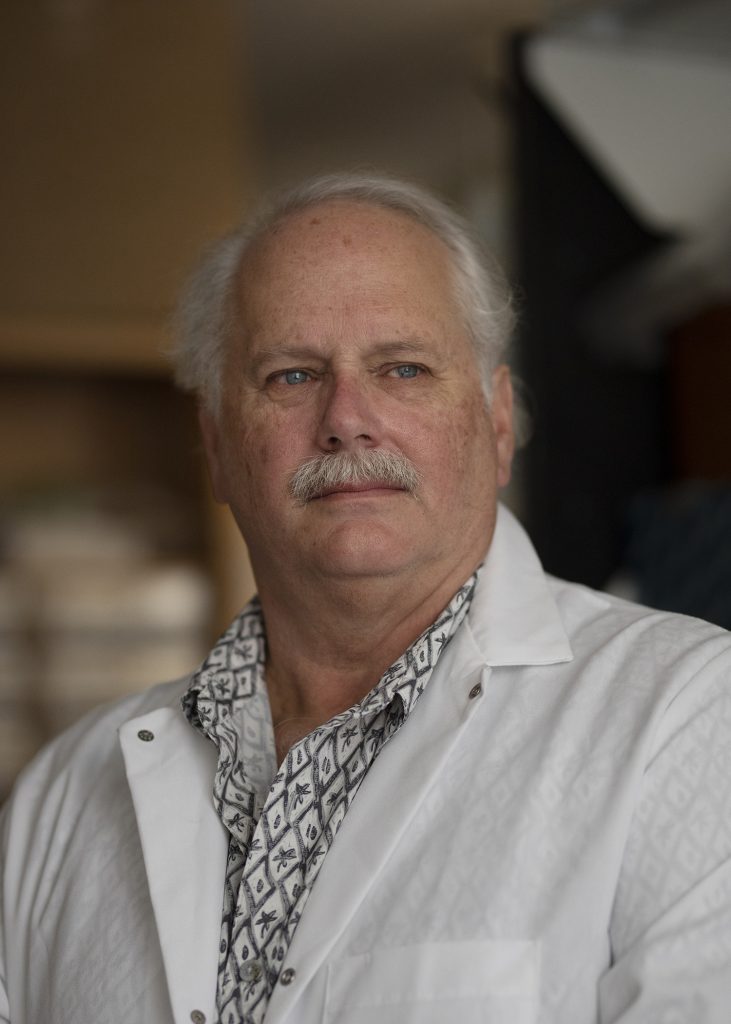 CHAPEL HILL, N.C. —Ralph Baric, Ph.D., the William R. Kenan, Jr., Distinguished Professor at the UNC Gillings School of Global Public Health at the University of North Carolina at Chapel Hill, has been named the recipient of the 2021 Oliver Max Gardner Award.
Established by the will of former North Carolina Gov. O. Max Gardner, the award recognizes faculty who have "made the greatest contribution to the welfare of the human race." The Gardner award is the highest honor the System confers on faculty and is the only award for which all faculty members across the 17 campuses are eligible. The winner is selected by the Board of Governors of the University of North Carolina, and the award was presented to Baric at UNC-Chapel Hill's University Day.
Baric's career has been guided by his drive to take on seemingly insurmountable challenges while inspiring others to do the same and make the world a better and safer place. He has spent the past three decades as a global leader in the study of coronaviruses and is responsible for UNC-Chapel Hill's world leadership in coronavirus research. Due to his expertise, Baric has been uniquely positioned to respond to public health needs during the COVID-19 pandemic.
"My congratulations to Dr. Baric on receiving this award," said UNC Board of Governors Chairman Randy Ramsey. "Dr. Baric has provided life-saving coronavirus treatment options for the people of our state, our nation, and the world. We are proud of the good work he has done to protect and promote public health and are privileged to present him with the highest honor given to any faculty member across the UNC System."
"Dr. Baric's research has helped us chart a path to safety and recovery during the pandemic, and his study of infectious diseases has prepared us for the next challenge that will surely present itself," said UNC System President Peter Hans. "I hope it is many, many years from now, but we will be better equipped to provide safe, effective treatments due to Dr. Baric's efforts."
Baric has studied the factors that regulate virus cross-species transmission, replication, and pathogenesis, using coronaviruses, noroviruses and flaviviruses as models. His group has developed new strategies for monitoring pioneered new strategies for genetically manipulating emerging coronavirus and flavivirus genomes and studying studied the role of multiple viral genes that function in cross-species transmission, virulence, pathogenesis, replication and RNA fidelity.
The pandemic was often characterized as unpredictable, but Baric forecasted this virus's potential many years before it occurred. Baric's research team, along with partners at biotech company Gilead Sciences, had already shown that the drug Remdesivir was a broadly acting treatment against all known coronaviruses. Remdesivir was subsequently used to save thousands of lives during the COVID-19 pandemic. A second drug, Molnupiravir, was also shown to be effective against all known coronaviruses. That drug is in Phase III human testing in collaboration with Ridgeback Biosciences and Merck.
Baric's seminal research and understanding of coronaviruses aided the development, testing and rollout of the Moderna vaccine, used by millions in the United States. In April 2021, his lifetime of work was recognized through his induction into the National Academy of Sciences, a nonprofit institution established under a congressional charter and signed by President Abraham Lincoln in 1863.
This kind of planning for the future also led to another important collaboration between the UNC School of Medicine, UNC Eshelman School of Pharmacy and the UNC Gillings School to combat not only SARS-Cov-2, but also future viral outbreaks. Called READDI, Rapidly Emerging Antiviral Drug Development Initiative, the focus is on the development of broad-spectrum antivirals which attack most, if not all, viruses in a particular family, like the way antibiotics attack a host of bacteria.
"This is a strategy we can apply that will make drugs immediately available for future pandemics, for our children and our children's children," Baric said. "And I think we can have things set up so this amount of human suffering will never have to happen again. That would be my hope."