Top page anchor link.
The University of North Carolina Board of Governors has selected 17 outstanding University faculty members to receive the 2019 Awards for Excellence in Teaching. The recipients, who represent all 16 of North Carolina's public universities and the North Carolina School of Science and Mathematics, were nominated by special committees at each institution and selected by the Board of Governors Committee on Educational Planning, Policies, and Programs. This year marks the 25th anniversary of this prestigious award. Established by the Board in 1993 to highlight the importance of teaching, the award recognizes the extraordinary contributions of faculty members System wide.
"We take great pride in honoring these recipients. They all bring a high standard of excellence in the classroom through creative teaching methods that impact our students," said UNC Board of Governors Chair Harry Smith.
Each of the winners will receive a commemorative bronze medallion and a $12,500 cash prize. Awards will be presented by a Board of Governors member during each institution's spring graduation ceremony.
"This award is an opportunity to acknowledge the great work that's being done by some of the finest instructors in all of higher education," said UNC System Interim President Bill Roper. "It represents the talent we have in the UNC System and the high-quality education our students receive."
AMEENA BATADA, UNC ASHEVILLE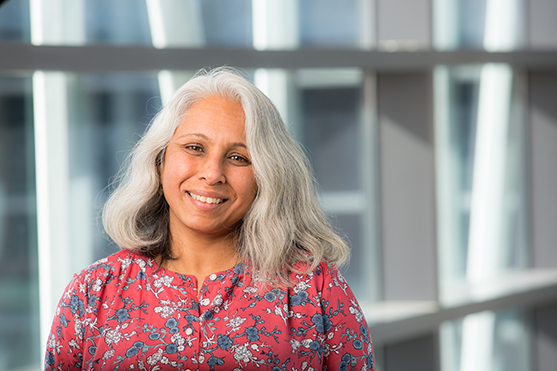 Although I have been teaching in some capacity nearly all of my teenage and adult life, I believe my philosophy and approach have developed most as an educator over the past seven years, since coming to UNC Asheville. I have been fortunate to have learned a great deal from colleagues, resources, and professional development; however, the most critical force influencing my teaching has been the students with whom I have had the opportunity to interact over the years.
My teaching philosophy is rooted in my belief in the power of making connections, with the course material, each other, and ourselves. When we make these connections, our learning is deeper and long-lasting.
First-Person Inquiry and Classroom Community
I believe that we all learn best when we can connect with the material. This personal connection is clearer when I teach courses in individual health, when students can apply concepts around nutrition, for example, to their own eating behaviors. Since I teach mostly public health courses, the material often is more distant from students. Some (though certainly not all) students haven't experienced the challenges that the people we study (such as people from lower-wealth communities or people with dark-pigmented skin), and some students haven't thought a lot about the ways our broader structures or policies influence their and others' daily lives.
One way for students to personally connect to social and public health topics is to hear and share their experiences, which takes trust that must be built in the classroom. I believe in co-building a safer space in the classroom with students, and emphasizing the use of intentional language, being okay with making mis-takes, and embracing the complexities of thinking holistically rather than reducing some of the deep-rooted health issues we discuss to linear processes. In a world where we can learn almost anything online, I truly believe that I and the group of students taking my course are on a special journey together, intended for that time and place, and that the learning is facilitated greatly in the spaces around the material itself.
Sometimes students can connect personally to a topic without at first thinking that they can relate to it. I see it as my job to help them to elucidate these connections, inside and outside the classroom. Inside the classroom, I create activities that help them to develop a stronger sense of interconnectedness. For example, when we discuss employment conditions around the world, I start by asking them to guess and then look at where their shirt was made. This always stimulates a much richer discussion than starting with stats, a map, or a video. Also, holding multiple truths about the material can help students understand that it is okay, even important, to acknowledge that their own perspective may be vastly different from how the world seems to work. It also is my belief that learning about social issues cannot be only an academic exercise, that we are compelled in studying a problem to also contribute to solutions. As such, students in my courses usually engage in community work to reduce health disparities and/or promote health. The projects we engage in help to address root factors of social problems and our community partners are co-educators in this endeavor, speaking with the students, guiding them, and celebrating successes together.
An Increasingly Expansive Pedagogy
I have always used a multi-modal approach in my teaching because my training in child development and pedagogy instilled in me an awareness of and respect for multiple learning styles, so that various types of learners can have access to course material. I also have come to learn from various sources, and believe very strongly in, the value of teaching that includes the mind, body, and heart for all students. Our bodies often remember experiences that take our mind longer to recall, and when we emotionally feel something, we may learn about it in a way that our mind cannot access. I believe that helping students to connect to the material at more than just a cognitive level increases the likelihood they will absorb and retain the information. More recently, as I educate myself on the history of health disparities and how they are related to historic displacement of land and loss of cultural identity for many, I am recognizing the value of re-introducing modes of learning that have been discounted in the move to more didactive forms of learning and the valuing of certain types of knowledge. In my classes students draw and create and act out skits to critically analyze and embody the material and to deepen everyone's learning.
Sometimes I wonder if I am a good fit for academia because I do not see myself as the expert on a subject who holds forth on a topic in class. This is due in large part to my training in community-based and participatory research, which is informed by more contemporary thinking around community sovereignty in decision-making and rooted in participatory education. I believe that students come to the classroom with the knowledge and/or tools they need to learn the material and that it is my role to create a structure for discovery and exploration of course concepts on our own, with each other, and in our communities. I care about students' learning and I care about them. They can, and do, teach me. It is because of what students have taught me that I make time for us to discuss identity and using language intentionally in all my classes. It is because of them that I seek balance in authors and voices in our readings and media. It is because of them that I have acknowledged and practiced a wide range of activities. In my case, I truly feel that the students and I are both teachers and learners.
JAMES PATRICK RAND, NORTH CAROLINA STATE UNIVERSITY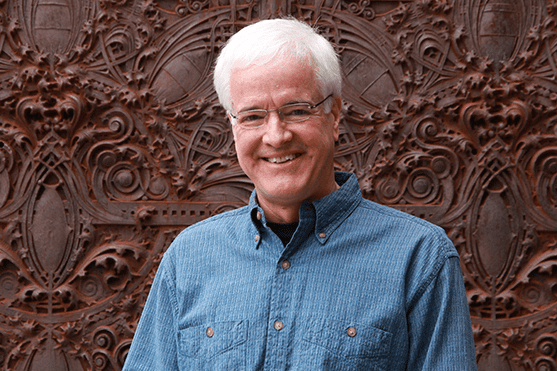 Teaching
Fulbright Distinguished Chair to Helsinki, Finland. This award is considered to be among the most prestigious appointments in the Fulbright Scholar Program, its recipients being recognized as eminent scholars with significant publication and teaching records.
Association of Collegiate Schools of Architecture (ACSA) Distinguished Professor Award. The mission of ACSA is to advance architectural pedagogy and to demonstrate the value of architectural education and research to practice and society.
Board of Governors Award for Excellence in Teaching Nomination from College of Design. This award underscores the importance of teaching and encourages, identifies, recognizes, rewards and supports good teaching.
NC State Alumni Distinguished Undergraduate Professor Award. This award is one of NC State's highest awards for faculty. The Alumni Association honors and rewards undergraduate faculty who excel in the classroom, laboratory and in the field for their dedication to NC State's core values of teaching, research and extension.
NC State Alumni Distinguished Graduate Professor Award. This award is one of NC State's highest awards for faculty. The Alumni Association honors and rewards graduate faculty who excel in the classroom, laboratory and in the field for their dedication to NC State's core values of teaching, research and extension.
NC State Outstanding Teacher Award. This award recognizes excellence in teaching and student mentoring at all levels. Recipients become members of the Academy of Outstanding Teachers for the duration of their faculty appointment.
Thank-a-Teacher Recognition. Students submit letters of personal recognition and thanks to teachers who have gone above and beyond to make a difference in their lives. Recipients are also formally recognized by the Executive Vice Chancellor and Provost, their deans and their department heads.
Thirty Most Admired Design Educators in the U.S. Design Intelligence
Mentoring
College of Design Outstanding Advisor Award. This award is given to faculty for outstanding advising and mentoring of students.
Research
Alumni Association Outstanding Research Award Nomination from the College of Design. This award is intended to recognize research excellence and outstanding research mentoring of NC State faculty.
American Institute of Architects (AIA), College of Fellows. Membership in the College of Fellows in one of the AIA's highest honors. It recognizes the achievements of the architect as an individual but also elevates before the public and the profession those architects who have made significant contributions to architecture and society.
Book Award. Materials for Design. "50 Books/50 Covers" American Institute of Graphic Arts
Book Award. Materials for Design 2. Selected by the Building Technology Educators Society
Leadership
Board of Advisors, BioMason, 2013-present
Board of Directors, Building Enclosure Council, Research Triangle Section, 2011-present
Building Technology Educators Society, 2008-present
The Masonry Society, 1989-present
President, The Masonry Society, 2000-2003
Board of Directors, The Masonry Society, 1998-2004
The American Institute of Architects, Committee on Design, 1997-present
Associate Director of Architecture, College of Design, NC State, 2000-2005
Director of Graduate Programs, School of Architecture, NC State, 1995-2005
Associate Dean for Research, College of Design, NC State, 1993-1995
Assistant Dean, College of Design, NC State, 1990-1993
Assistant Head, Department of Architecture, NC State, 1988-1990
DR. HERBERT BERG, UNC WILMINGTON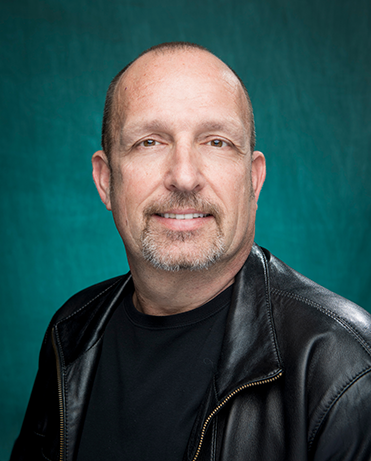 Dr. Herbert Berg, a professor in the Department of International Studies, is completing his 22nd year at UNCW. The recipient of a 2013 Governor's Award for Excellence for "Outstanding State Government Service" to North Carolina, a UNCW Board of Trustees Teaching Excellence Award, a Distinguished Teaching Professorship Award, a Discere Aude Award for outstanding efforts in student mentoring , a Chancellor's Teaching Excellence Award, and a Distinguished Faculty Scholar Award, he is a gifted teacher, scholar, mentor, and administrator.
Following a post-doctoral fellowship at Harvard's Center for Middle Eastern Studies and Department of Afro-American Studies and a visiting faculty appointment in Cornell's Department of Near Eastern Studies, Dr. Berg joined the faculty of the Department of Philosophy and Religion in 1997. He taught in that department from 1997 to 2013, earning the rank of professor and serving as the coordinator for the Middle Eastern Studies minor from 1997-2015. He also served as Associate Director (2003-2006) and then Director (2006-2011) of the Graduate Liberal Studies Program. In 2011 he became the Interim Director and from 2012-2018 the Director of the International Studies Program (now the Department of International Studies).
The author of 3 monographs and over 40 refereed articles and encyclopedia entries, Dr. Berg has presented papers at conferences in the United States and abroad and has participated in numerous public presentations, interviews, and panels, using his academic expertise and teaching skills to communicate the nature of Islam to the wider public. He was also the Co-Principal on a $264,000 grant from the Defense Intelligence Agency for the UNCW Team for Interdisciplinary Global Research.
Of teaching he writes, "Teaching for me is a cooperative activity – an act of communication between two (or more) human beings. So what am I trying to communicate? I am trying to communicate what it means to be a thinking, intelligent person. Thus, my goal in every class and in any interaction with students outside of class is to help them (and me) to become better human beings: ones who can think critically, who are open to and eager for new ideas and perspectives, who are well informed, and who can express their thoughts clearly and eloquently. While many of my own professors and colleagues provided useful pedagogical models and techniques, I like to think that it was my students who taught me how to teach. In that sense, I am still a student. This realization allows me to exemplify to my students what it means to be a student and what it means to be a teacher: a human who has an open mind, thinks critically, constantly strives to improve, and tries to make a difference."
DIANNE WELSH, UNC GREENSBORO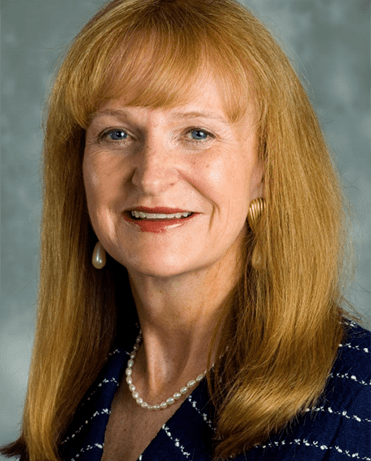 'Just get out there and do it.' This is the demand of Dr. Dianne Welsh — the Hayes Distinguished Professor of Entrepreneurship in the Department of Marketing, Entrepreneurship, Hospitality & Tourism and winner of the 2019 UNCG Board of Governors Award for Excellence in Teaching.
The sheer number of students and faculty that Dr. Welsh has inspired with this notion is staggering. The idea of practicing and using what she professes to her students resonates throughout her teaching and scholarship. Dr. Welsh has spent a career empowering students, faculty, and budding entrepreneurs to engage, explore, take risks, and believe in their own ideas. Through her work, Dr. Welsh champions the interdisciplinary, collaborative work that embodies entrepreneurship. Her students succeed. In her courses, students directly engage business leaders to learn first-hand how the dynamic world of business operates. Through her guidance, students graduate with real world experiences as innovative problem solvers; they start businesses that connect them with their community.
As the architect of the Cross-Disciplinary Entrepreneurship Program – a program that consists of over fifty courses in twenty-seven different departments at both the undergraduate and graduate level — Dr. Welsh has bridged the campus by facilitating communication, instruction, and engagement across disperse disciplines. Whether it is through her teaching and training students, or mentoring faculty, who have won prestigious Coleman Foundation fellowships to develop novel means of instructing the next generation of entrepreneurs, Dr. Welsh has become synonymous with the entrepreneurial movement at UNCG.
Dr. Welsh's influence extends nationally and internationally as well. Dr. Welsh shares her success and expertise with other colleges and universities nationally and worldwide, to promote and establish new programs in entrepreneurship. For her work, Dr. Welsh has won the Global Consortium of Entrepreneurship Centers' Award for Excellence in Entrepreneurship Teaching & Pedagogical Innovation and the Deshpande Foundation Award for Excellence in Curriculum Innovation in Entrepreneurship. As one of her former students put it best: '(Her) teaching does not end in the classroom- the entire world is fertile land to plant the seeds for education… I'm grateful that she has been a dedicated mentor in making sure that I continue the never-ceasing quest for knowledge ."
Professor Dianne H.B. Welsh received her B.A. in English from the University of Iowa (1978), her M.S. in Psychology from Emporia State University (1984) and her PhD in Business Administration from the University of Nebraska (1988). She joined the University of North Carolina Greensboro in 2008 as the Hayes Distinguished Professor of the Marketing, Entrepreneurship, Hospitality, and Tourism in the Bryan School of Business.
D. JASON MILLER, APPALACHIAN STATE UNIVERSITY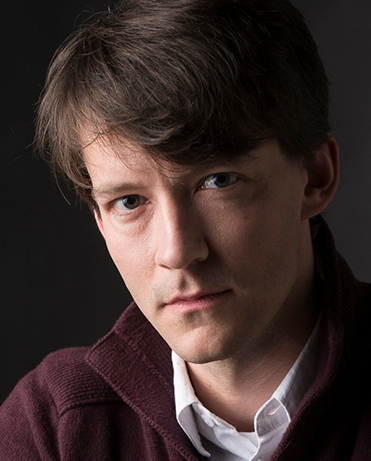 Mr. D. Jason Miller, AIA, NCARB, is an associate professor and Program Director of Building Science in the Department of Sustainable Technology and the Built Environment (STBE) at Appalachian State University. He is also a registered architect practicing collaboratively in the mountains of western North Carolina through his firm, David Jason Miller Architect PLLC. Mr. Miller joined the Appalachian faculty as a full-time lecturer in August 2009, accepted a position as an assistant professor in August 2012, and received promotion to the rank of associate professor and permanent tenure effective July 2017. He holds a B.A. in Art History and History from Washington and Lee University, and a M. Arch. from the North Carolina State University College of Design. During his career at Appalachian, Mr. Miller has taught or acted as the faculty supervisor for 16 different course preparations, including: lecture-based courses on construction means and methods; project-based courses on architectural graphics and digital modeling; studio-based courses in architectural design; professional internship and construction safety courses; and individual graduate thesis projects. He has also taught 15 unique directed-study, selected topic, or short-term study abroad courses.
A Commitment to Application
As an architect, Mr. Miller practices what he teaches. He brings to the classroom an academic and professional commitment to sustainability, resilient design, and social equity. He also harbors a simple, if somewhat challenging, rule that guides his teaching approach: one student = one class. One former student stated, "What sets excellent teachers apart is their ability to see each student as an individual and fuel the excitement and curiosity in each of them. That is what Mr. Miller has a unique ability to do." Helping students to develop their strengths, address their concerns, and find their design "voice" is the primary goal for and of paramount importance to Mr. Miller. As another former student recalled, "Our weekly meetings and conversations strengthened my knowledge in design and helped me become more independent. The lessons learned from his mentorship and guidance still play a role in my work today."
A Commitment to Experience
To learn through direct experience – in other words, to engage, to think, to try, to fail, to try again – offers an opportunity for deep learning in the classroom, in the design studio, or on the construction jobsite. Mr. Miller's teaching interests and pedagogical research lie in developing interdisciplinary project-based learning (PBL) situations and deploying the stages of design thinking to identify innovative solutions for challenging design problems. Mr. Miller served as a faculty advisor for Appalachian State's highly successful entries to the 2011 US Department of Energy Solar Decathlon in Washington, DC, and the Solar Decathlon Europe 2014 in Versailles, France. As one former student remembered, "He completely devoted himself to the betterment of our learning and success, but importantly did not do the work for us. Instead, he was a guiding voice … the person that challenged us in the way he knew our competition judges would." These student-led design-build, net-zero energy residential projects garnered Appalachian State attention on both national and international stages. The Solar Homestead and Maison Reciprocity, respectively, won recognition and respect from both academic institutions and building industry professionals. When taken together, these projects were published in over 130 journal, magazine, online, and periodical articles, yielded over $1.5 million in external fundraising to support student learning, and inspired the development of the Building Science program's IDEXlab (Integrative Design Experience Laboratory) in 2014-15. Mr. Miller works as a co-faculty director of this experiential – and experimental – learning program, in which real-world design-build projects are completed by student cohorts. This application-based program operates like a professional office. Students are responsible for planning, designing, and constructing projects in the local community, while faculty facilitate their process and provide professional supervision for the work produced.
A Commitment to Development
Since July 2015, Mr. Miller has served STBE as Building Science Program Director, overseeing a program with over 400 majors across three concentration areas and sixteen tenured, tenure-track, or full-time faculty. In this role he has committed to the innovative development of the program and its courses, cultivated stronger connections with the building industry and program alumni, and pursued financial support for student learning via scholarships and sponsored studio projects. As a former student reflected, "I had never had a teacher be so engaged and available, driven, and dedicated to helping me improve my life, improving the program and school, and helping its student body succeed." With the program faculty, Mr. Miller initiated a comprehensive review and implemented a strategic restructuring (2016-18) for the Building Science curriculum and its three programs of study. As one colleague noted, "He is willing to ask hard questions and challenge long-standing traditions if change is in the best interest of our students." With his 2018-19 appointment as the College of Fine and Applied Arts Dean's Fellow for Diversity and Inclusion, Mr. Miller is currently pursuing new questions, opportunities, and responsibilities on behalf of students at Appalachian State.
DON HORNSTEIN, UNC-CHAPEL HILL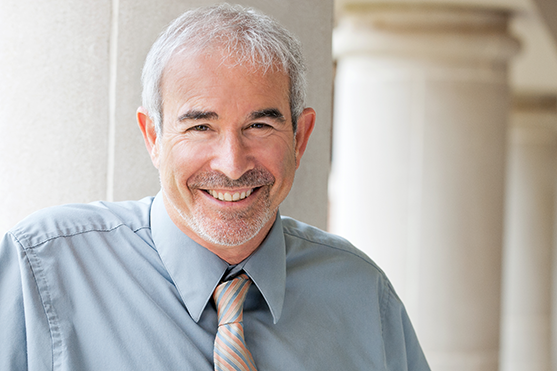 In addition to my classes at the School of Law, I have taught undergraduates for over a decade in a class for the College of Arts & Sciences, Environmental Law and Policy, "ENEC 350." And, although I experiment frequently with different methods of teaching, my lodestar is something more than technique – it is to sweep students into shared excitement in the subjects we're learning. It seems to work. In 2010, I was awarded the William C. Friday/Class of 1986 Award for Excellence in Teaching and, in 2012, the James M. Johnston Award. But better yet, throughout all ten years of teaching this course, I have been besieged by students wanting to take advantage of a variety of not-for-a-grade, purely voluntary learning opportunities.
Certainly as to technique, especially when I teach undergraduates, I approach learning as iterative. Not only do I use the socratic method, constantly polling all of my students in class for group answers to hypotheticals that allow them to participate "costlessly" in active learning (hand-raising/electronic clickers), but I measure and reward individual learning through multiple written assignments that provide an almost constant stream of individualized feedback, with built-in opportunities to rethink, refine, rewrite, sharpen, and improve. Taking a class with me is not a passive experience.
As to directing students newfound passions for law, environmental law, my pet projects on risk analysis/insurance/natural disasters, or simply for additional work experiences – I regularly supplement the ENEC 350 course with lots of opportunities to learn or volunteer outside of class.
For example, students are invited to attend, at no cost to them, a half-day Continuing Legal Education program on energy law that UNC law faculty provide to over 100 attorneys every February at the Friday Center (last year over 60 of them did so). And, every summer, I accept 30-40 ENEC 350 students as volunteer researchers, working in small groups 5-10 hours a week for two, two-week periods over the summer, where in addition to acquiring new substantive knowledge, they also grow their abilities to work in small groups, to hone their work habits, to write clearly and on deadline, and to ask questions about problems they have difficulty solving. A case in point was, last summer, over 40 summer researchers worked on especially narrow, technical aspects of coastal insurance finance and administration practices nationwide. Yet I used their work directly in my capacity as a member of the board of Directors of the North Carolina Insurance Underwriting Association, a $400-million nonprofit that is the State's largest insurer of coastal properties, a position for which I am a political appointee of North Carolina's current Republican Commissioner of Insurance, Mike Causey. And we (the NCIUA) used their work on an NCIUA project that, in the aftermath of Hurricane Florence, is expected to provide homeowners between $5-$15 million in extra resources to "build-back-better" — because my students gathered evidence on how some insurers can actually make money by subsidizing a more resilient coastal book of business . The Daily Tar Heel carried a story about it: https://www.dailytarheel.com/article/2018/11/undergrads-hurricane-research-1102.
Outside of my undergraduate teaching, I have decided not simply to be an observer on debates over online instruction. I was selected by the Provost in 2013 to offer one of the first Massive Open Online Courses ("MOOCs") with which the University sought to gain experience. Working with the outstanding specialists at the Center for Faculty Excellence and coders/editors working at the Friday Center, I designed a six-week, not-for-credit course, An Introduction to Environmental Law and Policy which UNC and Coursera jointly developed. (I also drafted the Faculty-University-Coursera contracts and intellectual property documents). I probably considered myself then, and do so today, an online-learning agnostic, but there was plainly value created for the 20,000-30,000 people worldwide who in one form or another have participated in this course, including those who might never realistically have the chance otherwise to take a university course. For one or two years afterwards, I experimented at the margins with integrating the Coursera course with the "real" ENEC 350 course – actually hiring recent ENEC 350 graduates with Coursera funds to work as student Teaching Assistants to the initial cohort of 3,000 online learners, to help facilitate and sometimes civilize the online discussion forums, and thereafter simply offering the chance for ENEC 350 students to volunteer to help their counterparts in other parts of the world study environmental law and policymaking. In both cases there were modest benefits to both our students and the Coursera students. But the experience was salutary enough to support my decision to accept an offer by the University in 2016 to film another Coursera course, this time on critical thinking and reasoning, that the University hopes to make available to all entering UNC first-year students. This course, Reasoning Across the Disciplines, was not in my view as successful a venture as An Introduction to Environmental Law and Policy, but I emerged from the experiment a more technically adept and open-minded a classroom teacher.
Finally, I would be remiss if I did not mention my Law School teaching, even though I understand the focus of the BOG Award to be rightly on undergraduate instruction. I have been a law professor here at the Law School for thirty years. It is a calling I did not expect. It was my "turn" in our marriage to move when my wife of now 40 years, Amy Sheck, came to NC State to enter a PhD program in Entomology. I took a two-year "visiting" position at the Law School that I assumed would end with us returning to Washington DC, where I would happily resume my life as a full-time, practicing attorney. Thirty years later I have no regrets that things did not turn out as I had planned. Rather, it turns out that my enthusiasm for teaching, for the intellectual richness of my subject matter, and for law students has made me an especially impactful "big classroom" teacher. One never knows, of course, whether all this boils down simply to being a popular teacher. So I was especially heartened when in 2013 a panel of teaching experts selected me from a national cohort of 110 nominees as one of the top 26 law teachers in America, profiling me in a book, What the Best Law Teachers Do, published by the Harvard University Press. Yet the thing about which I may be most proud is that, over the past ten years especially, I made the choice to shift from primarily big-classroom teaching to the teaching of skills. Part of my pride in doing so is that I anticipated the move in legal education toward skills-based learning and teaching, a type of experiential education that is a far cry from the 1-professor/300 students model, with the professor's role to demonize his prey for the intellectual greater good. To be honest, I confess that I do use elements of this model in my large-classroom teaching. I cold-call on law students. They are not allowed to "pass." And I do this because becoming a lawyer is all about being willing and able to be on the spot. But ten years ago, I began giving up some of my large classes in favor of new, more difficult skills-based courses. I pioneered one of the Law School's first "Transition to Practice" courses, an advanced course on Regulation and Deregulation/Ratemaking, for which there is no text, let along no guidepost to the creation of practical-skills-based problems. I did the same thing for an experimental course in Insurance Law. Last year I began teaching an intensive, skills-based course in Appellate Advocacy. And ten years ago, I volunteered to become the overall faculty advisor to the Law School's moot court program, the Law School's largest single student organization. Among other things, the moot court program has required me to develop closed-universe Problems, a surprisingly difficult and time-consuming enterprise, but one that allows students to investigate facts, learn the law, and develop a polished, written short brief within an intensive 4-day time period. One month later, we teach law students advanced techniques on how to defend that position before an appellate court in oral argument, before hosting an intense, internal competition for 1L students that culminates with two of them left undefeated, facing off in our Courtroom before a panel of actual North Carolina Supreme Court Justices who preside over the event.
I suppose the upshot of all this is that I have never found an instructional niche or formula and settled into it. Rather, I have continually striven to challenge and expand my craft for the benefit of my students – in the law school and in the College, both at UNC and worldwide.
PROFESSOR M. ERIC RIMES, SCHOOL OF DESIGN & PRODUCTION, UNC SCHOOL OF THE ARTS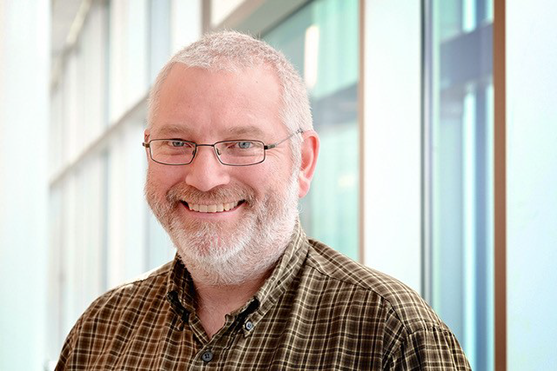 Mr. M. Eric Rimes is Professor of Lighting Technology in the School of Design & Production at the University of North Carolina School of the Arts. He currently is in his 16th year on the faculty and is a member of the inaugural class of Full Professors at the school. As he recalls, his path to his chosen field started in the fourth grade: "…all students auditioned for the Christmas play in order to see what part was best for them. After my audition, I was told to 'do lights.' Throughout middle school, high school, and church I worked 'behind the scenes.' My first paycheck for working on lighting consoles wasn't very much, but it sealed my desire to do this forever."
An impressive number of current and former students from the School of Design & Production submitted nominations extolling the contributions Prof. Rimes has made to his students. One alum wrote, "[Mr.] Rimes is an exceptional faculty member at a world-class institution. [He] provides a wholistic education both inside and out of the classroom while maintaining an impressive professional career on the side. This allows him to provide his students with extremely relevant situations and training opportunities, in addition to connections and networking, that would not be otherwise possible. He provides a straightforward yet complex curriculum that well prepares students for careers in the field…He is without a doubt one of the best faculty members I have ever had contact with and deserves recognition for his hard work every day."
Prof. Rimes's focus on creating inquisitive, lifelong learners comes directly from his own experiences in the field: "I am passionate about what I do. Most of my work is setting uppower and data systems that can be assembled and dismantled quickly and re-assembled again. Also, if any problems arise, they must be resolved easily and simply. This amounts to a large amount of problem solving and intricate planning, organization and communication. I greatly enjoy teaching people how to problem solve, plan for potential problems, organize a system so it is easy to understand and communicate to others how the system works… When I can combine my professional work and my students' experiences, it is something special."
Prof. Rimes earned a BFA in Theatrical Design from Florida State University, withadditional Master's level study in Technical Design and Production from the Yale UniversitySchool of Drama. He is a Subject Matter Expert for the Electrics Exam of the Entertainment Technician Certification Program, which has established standardized certification for the entire Entertainment Electrician profession. His personal list of accomplishments in Lighting Technology is remarkable, with National Tour work leading to creations including the Lumiere Hands inBeauty and the Beast, the burning wall inMartin Guere, and an aircooled laser system inAida. He has maintained professional involvement in the industryfor his entire academic career, working on shows includingPhantom of the Opera,Wicked,Dirty Dancing,Flashdance,Sound of MusicandThe King and I.
DR. JOHN WHITMIRE, WESTERN CAROLINA UNIVERSITY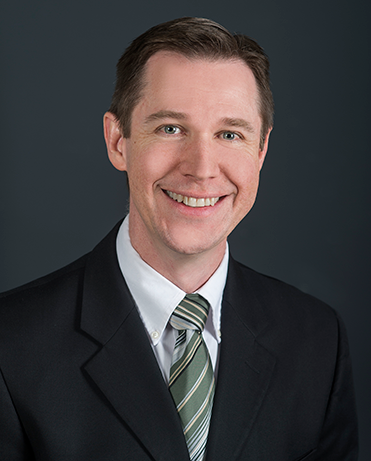 Dr. John Whitmire, Philosophy and Religion Professor at Western Carolina University, joined the faculty in 2005. His primary areas of interest are in Continental European, Philosophy and Literature, as well as Philosophical Anthropology. The current head of the Philosophy and Religion department said that, "In addition to having the warmth, charisma, intelligence, and polish required of great teachers in every discipline, John approaches philosophy with such a deep and sincere interest in existential questions – questions about fundamental problems of the human condition – that it is hard NOT to be inspired by him."
Former students of Dr. Whitmire report that his teaching and guidance has followed them long after their time at Western Carolina University. One student reflected, "His classes were, for me, positively engrossing, perspective shifting, nuance illuminating, humbling, and properly difficult works of academic wonder." One thing that is certain is that Dr. Whitmire has a lasting impression on his students. As another student said, "The emphasis he places on the development of the whole person- from a passion for learning, to critical analysis skills, to practicing knowledge through action in the real world – have inspired my own lifelong journey towards learning and understanding how to make the world a better place and myself a better person."
Dr. Whitmire served as head of the Philosophy and Religion department from 2013 to 2018. In 2004 he won the Harvey Award for Excellence in teaching from Villanova University. In 2008 he won the honors College Rodin Award, an award of recognition of distinction in instruction and nurturing, for mentoring undergraduate research at WCU. Dr. Whitmire received the Western Carolina University Excellence in Teaching Liberal Studies Award in 2011. In 2011 he also won the Outstanding Achievement in Teaching a Service Learning Course, an award he won again in 2013. In 2016, he won the WCU College of Arts & Sciences Teaching award.
Dr. Whitmire has had significant influence in the development of undergraduate research at WCU. As a colleague reported, "Over the years, he mentored some 40 projects that were accepted to the National Conference for Undergraduate Research (NCUR) and well more than that for WCU's Annual Undergraduate expo. Not only was this success very important to his students, but it also inspired other faculty members to participate in the university-wide undergraduate research programs sponsored by the Honors College.Dr. Whitmire received a Bachelor's degree in Philosophy from Wake Forest University, a Master's degree in Philosophy from Villanova University, and a doctorate in Philosophy from Villanova University.
DR. VALERIE JARVIS MCMILLAN, NORTH CAROLINA A&T STATE UNIVERSITY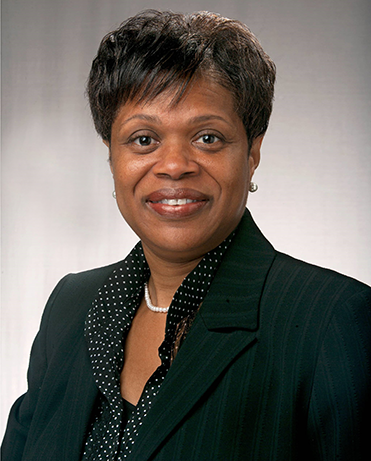 Dr. Valerie Jarvis McMillan is an Associate Professor in the Department of Family and Consumer Sciences in the College of Agriculture and Environmental Sciences. She has been a faculty member at North Carolina A&T State University (NC A&T) since 2000. She is a seasoned professional of 25 years in early childhood education. Dr. McMillan currently serves as the Program Coordinator of the M.A.T. Child Development Early Education and Family Studies (Birth-Kindergarten) program, Interim Program Coordinator for the M.A.T. Family and Consumer Sciences Education program, and faculty liaison for the Child Development Laboratory.
Dr. McMillan views her role has a teacher like a gardener. She believes that "a teacher as a gardener uses her knowledge, skills and actions to cultivate the minds of students to explore, grow and learn while equipping those in her care with the necessary competencies to construct their own destiny". To this belief, Dr. McMillan has facilitated and fostered numerous undergraduate and graduate students' successful entry into the early childhood workforce in careers such as teachers, center directors, child development specialists, and extension agents.
Over the years, students have consistently applauded her dedication to their academic and professional development. One student notes, "Dr. McMillan sets high expectations and she invests her time, knowledge, and resources into molding students to be prepared for the professional world". Another student adds, "She created a safe space with content delivery that was easily attainable to all students. Incorporating real-world experiences and opening the floor for classroom discussions made every second valuable".
Dr. McMillan engages in several collaborative initiatives with colleagues from a variety of disciplines both within and outside of NC A&T. One colleague stated, "She is a valued colleague. Her natural and open style facilitates collaboration. She possesses notable integrity, respect for the views of others, and intellectual rigor". Other colleagues commented, "She can provide leadership in various learning environments. She demonstrates irrefutable self-discipline in communicating with others in oral, written, and technical formats that impacts students' learning and development".
In 2007, Dr. McMillan was recognized as the Academic Advisor of the Year by the College of Agriculture and Environmental Sciences. In 2011, she received the Outstanding Teacher of the Year Award by the College of Agriculture and Environmental Sciences and the Award for Excellence in Teaching by the North Carolina A&T Chapter of Gamma Sigma Delta. Additionally, Dr. McMillan received the Early Childhood Champion Award by Guilford Child Development in 2017.
Dr. McMillan earned both her B.S. degree in Child Development (Early Childhood Education) and M.Ed. in Elementary Counseling from South Carolina State University, and a Ph.D. degree in Human Development and Family Studies (Early Childhood Education) at Iowa State University.
JONATHAN N. LIVINGSTON, PROFESSOR, NORTH CAROLINA CENTRAL UNIVERSITY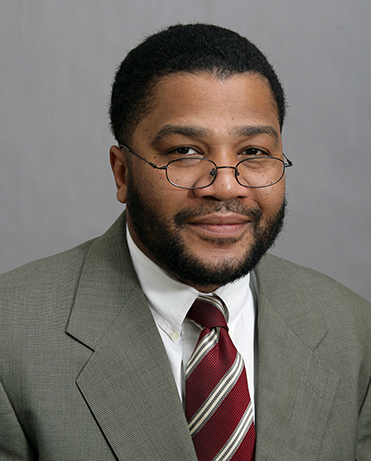 Dr. Livingston received his doctorate in Community Psychology, and prior to attending Michigan State, he received training in African and African American psychology at Florida A& M University. His areas of interests are African American psychological well-being and the cumulative effects of racism and social inequalities on African American mental health and health disparities. Additional areas of interest include program evaluation, community development, and education reform.
Dr. Livingston's current research focuses on social and psychological factors associated with positive mental health outcomes for African Americans. Also, he has served as Director of Outreach for the Export Grant, a project of the Julius Chambers Biomedical Bio-technical Research Institute, evaluating the effectiveness of their efforts to reduce health disparities and educate the African American community about alcohol and substance abuse; cancer and cardiovascular disease risk factors.
Dr. Livingston has taught classes in community, personality, and adolescent psychology, research methodology, community advocacy, and human growth and development. In 2001, he received the Excellence in Teaching Award from Michigan State University. He has authored and co-authored peer reviewed journal articles, book chapters, and newspaper articles on race, psychology, mental health, health disparities, and education, as well as presented his research at a number of national and international conferences.
DAVID WILSON-OKAMURA, EAST CAROLINA UNIVERSITY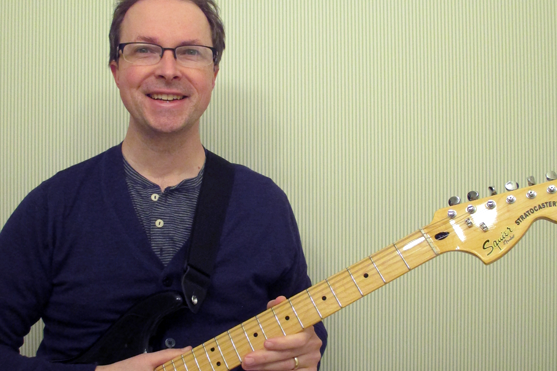 ECU's nominee for the Board of Governor's Award for Excellence in Teaching, David Wilson-Okamura, graduated with honors and distinction from Stanford University in 1992. Six months later, David married his Stanford classmate Tricia and moved to Japan. In 1993 they returned to the United States and commenced graduate study at the University of Chicago. David completed his English PhD in 1998 and took his first teaching position at Macalester College in St. Paul, Minnesota. Macalester is a small school and it inspired David to look for ways of making the college experience more personal, even in large classes. In 2002, David and Tricia both joined the faculty of ECU, he in English, she in Classics. According to David, she's the one who really ought to be getting this award.
David earned tenure at ECU in 2008 and was promoted to the rank of full professor in 2014, after publication of his second book. David's research specialty is the Renaissance. He has published articles on Shakespeare, Dante, the Roman poet Virgil, Arthurian romance, and Shakespeare's contemporary Edmund Spenser. Most recently, he has written two articles about Spenser's knowledge of music. David's books are published by Cambridge University Press, which is said to be the world's oldest publishing house. Both books have won awards from international societies, and both have sold enough copies to be reprinted in paperback. David doesn't assign his own books for class, but he's glad that his books are now cheap enough that students who want to buy them can afford to.
When asked about his greatest accomplishment, David didn't mention books or awards. Instead he quoted Plato: "It is better to write on the hearts of young people than on paper." More influential, he explained, than any book he's written are the students he's taught who are now teachers themselves: at Princeton University, Wayne Community College, Carrboro High School; in China, Saudi Arabia, Pitt County, and Beaufort County. ECU may have grown since it was founded, in 1907, as a teacher's college, but it hasn't outgrown its original mission, of teaching the region's teachers.
ECU's motto — Servire — was put into action in 2018. The university's service commitment was tested after Hurricane Florence tore through the region. Our Pirates answered the call and rallied to help eastern North Carolina by recording more than 5,000 service hours while raising $370,000 in hurricane relief donations. The university sought out new partnerships with surrounding institutions to improve student access and success, including a co-admission agreement with 18 community colleges that will enable students to seamlessly transition into degree-completion programs. And ECU celebrated in January the opening of the new Main Campus Student Center. Housing Dowdy Student Stores, campus offices and organizations, a food court and a 24-by-42 outdoor Pirate Vision digital screen, the new facility is adjacent to a 720-space parking deck.
DR. PAUL BOAHENG, FAYETTEVILLE STATE UNIVERSITY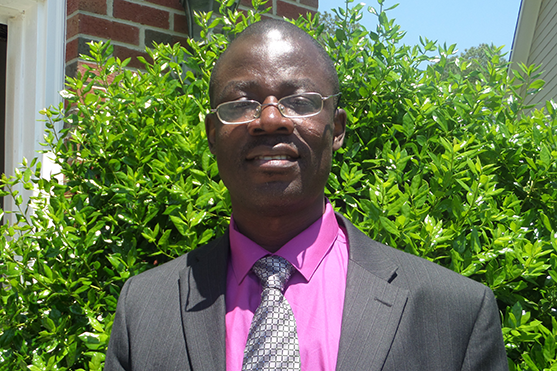 In recognition of my excellence in teaching, I have received numerous teaching awards, including the prestigious 2017-2018 FSU Teacher of the Year, 2015-2016 College of Arts and Sciences Teacher of the Year Award, as well as the 2017 Outstanding Online Course Design Award. These competitive awards recognize creativity in pedagogy. As well, they require going above and beyond the regular duties of a teacher to truly make an impact on the university and the community. Also, in 2016, I supported FSU's Quality Enhancement Plan by becoming a Charles Chesnutt Library Fellow. In this capacity, I successfully redesigned my Critical Thinking classes to meet the Association of College and Resource Libraries (ACRL) competency standards.
I have been deeply involved in the designing and teaching of Global Understanding (GU) courses as part of Fayetteville State University's (FSU's) educational partnership with China. I was selected to receive a Global Understanding Travel Award funded by Title III to travel to China to work with Chinese professors in designing a GU course on World Religions. Ever since then, I have successfully taught this course as a GU course with Baotou Teachers' College in China and Inner Mongolia Normal University, also in China, using interactive videoconferencing and other Internet-based technologies. My GU courses have played a key role in facilitating FSU's primary mission to produce global citizens and leaders. In my GU classes, students are individually partnered with students from China to complete collaborative projects. These collaborative projects teach students how to work with people from other cultures. Many students have told me that they have made lifelong friendships with their Chinese counterparts. The success of my GU courses motivated Steve DeVane from Fayetteville Observer and UNC@Work to interview me about the success of GU courses at FSU. In both interviews, I highlighted how my GU courses are helping FSU's students become more globally literate, thereby helping meet FSU's Global Literacy Core Curriculum requirements. Also, I organize and lead the Global Understanding Course Workshops on FSU campus. These workshops are designed to equip selected faculty members with the techniques to design and teach Global Understanding Courses with our international partner institutions.
In recognition of my excellence in teaching Global Understanding courses, in 2018, I was awarded a highly competitive China Studies Institute (CSI) Zhi-Xing China Academic Impact Fellowship by the American Association of State Colleges and Universities (AASCU) and China Education Association for International Exchange (CEAIE). The Fellowship supported my pedagogical participation in the CSI which was held in Shanghai, Beijing, and Xi'an, China. My participation in the CSI program provided a unique opportunity for me to interact with scholars, education administrators, government officials, and business leaders in China; thereby helping me to develop new teaching strategies to integrate global theme into the classroom. As a result of teaching GU courses, I have improved knowledge and skills in multicultural competency, communication competence, interpersonal awareness and cultural literacy. Further, my teaching Global Understanding courses with faculty and students in China has motivated me to learn and use multiple innovative technological and pedagogical methods, such as synchronous videoconference sessions as well as asynchronous learning activities. Thus, teaching GU courses have helped me incorporate up to date technology into all my other courses.
I strongly believe that research should influence good teaching and vice versa. To this end, I try to improve my teaching skills by integrating my research into my teaching. In my opinion, good instructors should research to find more knowledge and add to the existing body of knowledge. Accordingly, in addition to my published articles, I have recently authored a book Titled: Skepticism and Practical Reasoning in Hume's Ethical Theory (2017), which serves as a supplemental text for my World Religion class. Also, I am one of the co-authors of a book called Critical Thinking: Methods and Cases (2017), which is currently one of the required textbooks for Critical Thinking course at FSU. In addition, I have recently published eight peer-reviewed articles. I use my research and publications to stimulate classroom discussion, challenge common assumptions, and raise new questions. In addition to disseminating my work through publications and teaching, I present my work extensively at pedagogical conferences, faculty workshops and seminars. Last year, for instance, I was invited to Bladen Community College to make a presentation on world religions and culture. Additionally, I have presented numerous academic papers in different countries, including China, Canada, and Norway. These professional meetings and activities have been useful as I am able to familiarize myself with current trends and developments in my teaching field. These pedagogical presentations often lead to valuable feedback that help me improve the paper, and by extension my teaching, and they further increase awareness of my work and the scholarly activity. To keep up with developments in my field, I have served as a reviewer for several scholarly Journals. I have also served as President and Program Chair for North Carolina Religious Studies Association In summary, my publications, presentations, and professional services enable me to continue to update my knowledge of my teaching field and to keep my teaching skills always fresh.
DR. KEVIN S. FREEMAN, UNIVERSITY OF NORTH CAROLINA AT PEMBROKE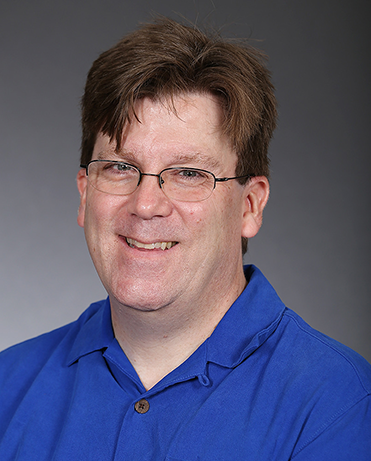 The Faculty Awards Committee at the University of North Carolina at Pembroke is in strong support of the nomination of Dr. Kevin Freeman for the 2018-19 Board of Governors Award for Teaching Excellence. Dr. Freeman was unanimously chosen to represent our University as a finalist for this award. He is a dedicated, enthusiastic, and committed scholar. He has a profound impact on his students, both in and out of the classroom, and serves as a mentor for his colleagues. Dr. Freeman is held in the highest esteem at the University of North Carolina at Pembroke and is a model candidate to receive this prestigious award.
Dr. Freeman's letters of support, evidence of effective teaching, and record of salient contributions to the University demonstrate beyond question his dedication and effectiveness as an educator. The committee was also deeply impressed with Dr. Freeman's classroom practice. He thoughtfully mixes levity with a deep consideration of challenging issues, such as the Middle East conflict and midterm elections. After only one visit, committee members could see that Dr. Freeman runs his class in a manner that fosters the development of critical skills for the analysis and interrogation of experience in every facet of the students' contemporary lives. And they truly enjoy the experience. During one classroom observation, a number of students from one class even stayed to listen to the lecture of the class that followed them.
Some of Dr. Freeman's particular achievements include two prior nominations for the Board of Governors Excellence in Teaching Award in 2013 and 2014 and the receipt of a University of North Carolina at Pembroke Outstanding Teaching award in 2014 and 2010. From 2009-2018, Dr. Freeman has been recognized as an Outstanding Faculty Member by the Student Athlete Advisory Committee. In 2009, Dr. Freeman was a Fulbright German Studies Seminar Grant Recipient. This two-week program in Berlin, Erfurt, and Frankfurt, Germany analyzed Germany's domestic political system and its role in the European Union in light of the 2009 legislative elections in that country. In 2007, Dr. Freeman was a Fulbright Scholar-in-Residence Program grant writer.
Dr. Freeman's effectiveness in the classroom is not accidental or merely the result of his warm and approachable personality. He puts considerable effort into keeping his course materials up to date. Evaluations by Dr. Freeman's students and supervisor are consistently positive, yet he challenges himself to revise his courses on a regular basis. Due to the nature of his field, Dr. Freeman has to stay abreast of shifts in policy and therefore must always update a certain portion of his lectures. The committee believes the resulting freshness of his approach accounts for much of the energy his students note in not just their evaluation of his teaching, but their enthusiastic engagement in the classroom. Dr. Freeman utilizes new technology in the classroom. He connects deeply with his students, in the classroom and outside of it. And he prepares them to participate in a political life beyond their college experience that benefits not only our University, but society as a whole. The Faculty Awards Committee at UNCP enthusiastically support Dr. Freeman for the 2018-19 Board of Governors Award for Teaching Excellence. He truly exemplifies the meaning of this award.
SCOTT LAIRD, NCSSM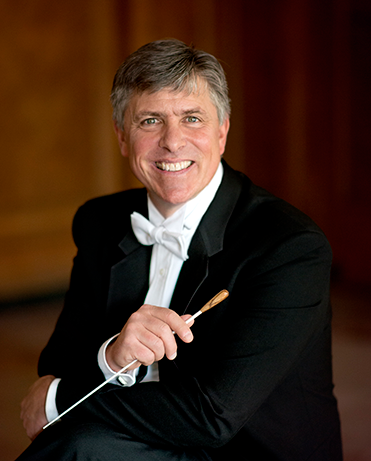 Recognized string pedagogue and conductor, Scott Laird, has served on the faculty of The North Carolina School of Science and Mathematics is Fine Arts Coordinator and Instructor of Music. Some of his earliest achievements at the school, beginning in 2001, include promoting and developing a high standard of musicianship and pride in the Orchestra and initiating popular electives Classical Piano and Guitar, Audio/Digital Music Production, and History of Western Music. Taking on the new role of Fine Arts Coordinator in 2008, Laird has played an integral role in recruiting, hiring, and supporting all of NCSSM's Fine Arts instructors with an eye toward developing a team that exemplifies excellence in teaching, scholarship, impeccable musicianship, care for students, and collegiality.
In his 18 years as NCSSM's orchestra conductor, the string section has grown from only 12 members in 2001 to over 60 players this year. They have performed major works every year including symphonies by Beethoven, Dvorak, Mendelssohn, Mozart, Haydn, and this year, Brahms and have featured over 70 student soloists over the years as part of an annual Concerto Concert. He sponsors and supports students who are selected for the NCMEA Eastern Regional Orchestra, NC Honors Orchestra, and NAfME National Honor Orchestra.
Laird has served in many faculty leadership positions over the years, including Faculty Senate Representative, Chair of the Faculty Evaluation Committee, Faculty Representative to CAST II, Fine Arts Coordinator, Faculty Representative to the BOT Development Committee, NCSSM Strategic Planning Committee, Strategic Plan Action Team Leader, and is currently on the Advising Steering Committee and NCSSM-Morganton Academic Program Steering Committee. He has brought thousands of NC students to the NCSSM campus over the years by hosting the NCMEA Eastern Regional Orchestra, concert events, musical residencies and programs, and many other events. He led efforts to highlight NCSSM Fine Arts activities during the Quarter Century Celebration in 2007. Following those events, he created the NCSSM Fine Arts Series to build continuity in our arts program and highlight our vibrant program which is available for the high achieving students at our institution. He has developed relationships with the Durham community by promoting the Fine Arts Series events to the community on area list-serves and our programs are now well known for their high quality, free admission, and family-friendly atmosphere.
Noted for his innovative approach to ensemble development and musicianship, Laird is a frequent conductor of honor orchestras and is a sought-after conference presenter. He regularly performs on acoustic and electric violin and is known for his abilities in both the classical and improvisatory arena. Laird was the recipient of the 2017 ASTA Elizabeth A. H. Green Career Achievement Award, the North Carolina Symphony's 2016 Maxine Swalin Outstanding Educator Award and the 2015 NCSSM Excellence in Teaching Award. He received NCSSM recognition for Outstanding Achievement in Outreach in 2018 and Classroom Innovation in 2010. He is currently on the National Boards of the American String Teachers Association, El Sistema USA and Creative Strings, Inc. He has served as President of the NC Chapter of ASTA, Chair of the NCMEA Orchestra Section and maintains a presence as a national leader in string education. He was a founding member of the Board of Directors for KidZNotes, an El Sistema USA program in Durham, NC and remains strongly involved in the organization. He earned his National Board Certification in 2004 and recertified in 2013. His blog, "Thoughts of a String Educator," enjoys broad readership in the music education community.
DR. TONY SCHMITZ, UNIVERSITY OF NORTH CAROLINA AT CHARLOTTE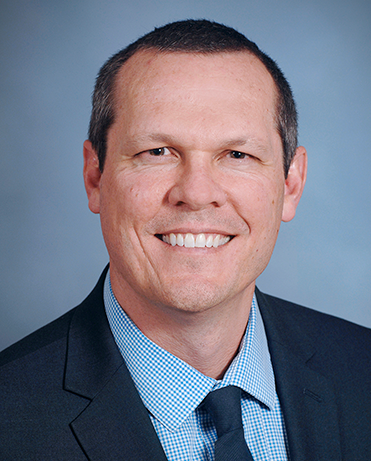 During his seven years at UNC Charlotte, Dr. Schmitz has taught ten different courses at both the undergraduate and graduate levels, displaying the range of his knowledge and interests. His role in every course he teaches is to "train decision makers, not problem solvers." A shining example of his self-described, paradigm shifting pedagogy can be found in his Junior Design course in which he explains to students: "Design requires creativity and there is not just one correct answer." This pedagogical outlook has created an engaging environment for students to participate in collaborative learning, and as a team, to solve challenging, open-ended problems.
In 2014, Dr. Schmitz became Associate Chair for Graduate Programs and began revising the department's Master's Non-Thesis option. As a result of his leadership, "the department experienced almost a 70% increase in graduate enrollment" according to Dr. Scott Smith, Chair of the Department of Mechanical Engineering and Engineering Science. This increase is a testament to Dr. Schmitz's innovative approach to graduate education and to his ability to inspire graduate students.
For his efforts, Dr. Schmitz has earned numerous teaching and research awards including the 2018 Bank of America Award for Teaching Excellence, 2017 Inaugural North American Manufacturing Research Institution of the Society of Manufacturing Engineers David Dornfeld Manufacturing Vision Award and UNC Charlotte's 2013 College of Engineering Undergraduate Award in Teaching Excellence. His accomplishments also include serving as a Fellow of the Society of Manufacturing Engineers, an extensive list of published journal articles and textbooks, and, most recently, Vice-President of the American Society of Precision Engineering.
His level of dedication to teaching and learning is best summed up by current graduate student, Christoph Kossack, who states, "Seldom do we have the pleasure to be taught by a professor who invests so much time and effort to ensure that his students truly understand the material that he is teaching them. It is this kind of investment in his students that makes them feel motivated and encourages them to strive for more." Graduating senior Steven Guzorek states, "Dr. Schmitz has been an amazing influence on my educational and professional career, and his impact will without question make me a better person in all areas of my life."
STEPHANIE DANCE-BARNES, WINSTON-SALEM STATE UNIVERSITY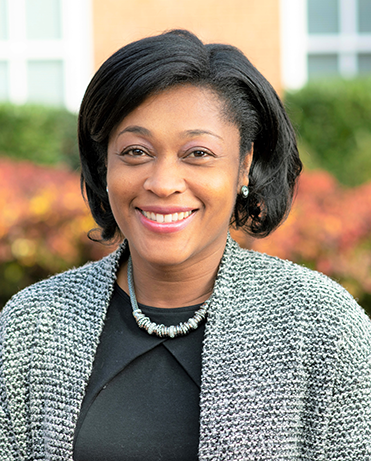 Dr. Stephanie Dance-Barnes has demonstrated exceptional teaching ability throughout her tenure at WSSU. This is demonstrated by her past recognition as a Winston Salem State University / Wells Fargo Excellence in Teaching Award recipient. She has had a positive impact in the classroom and her innovative strategies in promoting lifelong learning. This has been especially noted by her contributions in the area of general education reform at the University with special emphasis on the student-learning outcome of information literacy. Dr. Dance-Barnes developed a course entitled Scientific Investigation of Diseases, which filled a void that was in the newly implemented GE curriculum at that time. The class is fashioned after the television series "House, M.D." This course has been identified as a model of how information literacy can be embedded into courses regardless of content. Additionally, it is an excellent example of how faculty and the library can collaborate. However, her dedication to intentional and appreciative advising and its role in promoting sstudent retention, persistence, and academic success is what distinguishes her. Her students think of her as an advocate, mentor, counselor, educator, and in some cases second mother. Her door is always open to students. She has been especially motivated to provide support for young women in STEM. In 2011, she developed the Women in Science Program (WISP) in an effort to encourage women in STEM and provide tools and resources that promote resilience and success. To date, WISP since its inception has allowed her to touch the lives of so many young women, and indirectly all of the people that are impacted by the great things that WISP takes part in, including professional development activities and community engagement. Most recently, WISP along with GEMS were awarded the 2018 Inspiring Programs in STEM award (Article).
Dr. Dance-Barnes spearheaded the 2018 Ramdition (Student Orientation) events for first year students at WSSU. This is a week-long event leading up to the start of the Fall semester geared towards ensuring that students are academically and personally successful during their time at WSSU. Her role was to oversee the facilitation of all aspects of the Ramdition experience for 900+ students. This involved her working with all areas of the University to ensure that there was strategic and intentional programming that was in line with the mission of our University. The goals that she and her advisory team established for Ramdition were as follows: (1). provide information and resources that will allow students to make informed and appropriate academic plans and healthy social choices; (2) create a welcoming environment that builds a sense of community among the incoming class and connects them to faculty, staff and other students; (3) provide a framework for four years of success through the communication of expectations, norms and standards; (4) foster a spirit of independence and self-direction through self-reflection and advocacy; (5) kick off the first year experience (FYE), which facilitates the successful transition for students through meaningful programs and events, resources, and initiatives that foster an inclusive community and create opportunities for intellectual personal growth. Additionally, she was also determined to rebrand Ramdition so it would have a consistent and sustainable message and format for years to come. The theme for Ramdition was transformed to "Ramdition: Archway to Discovery", which came with a new logo. There were several innovations brought to Ramdition: including revising the schedule to allow for more reflective time; an attempt to include the first year transfer student population; having students being grouped into their FYE groups during Ramdition to ensure more cohesiveness at the start of the semester; the addition of an academic fair that consisted of areas from across the University; an Innovation Capstone Project and Fair geared towards social justice; and a revamped curriculum that included sessions that promoted a successful transition and student success. Please review the following SPARK link, which provides highlights from Ramdition: Ramdition Highlights.
During Dr. Dance-Barnes' time at WSSU, she has had numerous students that have rotated in her cancer research lab. Many of these student researchers have published abstracts and presented at numerous national meetings. Several of her research students have been accepted into a number of prestigious fellowship research programs and professional programs including but not limited to the John Hopkins
University Summer Internship Program, Wake Forest University Excellence in Cardiovascular Science Program, UNC Chapel Hill MED Program, University of Miami Summer Research Alliance Early Identification Program, the UNC Charlotte Master of Science in Public Health, and ECU School of Medicine. As a research mentor, she actively monitors the technical and professional development of her mentees including methods, directions, creative thinking, completing academic or professional requirements, and scientific communication. To do this, she meets with students one- on-one and in a group setting routinely to facilitate them meeting their research and professional goals. Additionally she has formed a wonderful collaboration with Dr. Watabe and Dr. Kridel of the Wake Forest University Department of Cancer Biology. They have obtained past Department of Defense funding for a Summer Undergraduate Prostate Cancer Research Program. This program allowed them to promote cancer biology through undergraduate research, and have had 15 students from WSSU and NC A&T to successfully complete the program. Dr. Dance-Barnes and her collaborative team from WFU and NC A&T have since received additional funding from the National Institute of Health to support a more robust undergraduate research program that will now also include students from UNC Pembroke. This past year Dr. Dance-Barnes had the extreme honor of being awarded by Insight into Diversity Magazine the Inspiring Leaders in STEM Award (
WSSU News & Information & Insight into Diversity Article). Additionally, Dr. Dance-Barnes was awarded a teaching grant through WSSU's Office of Science Initiatives, and was recognized for her work associated with the re-design of the General Biology Lab; transforming it from cookbook to a more inquiry and experiential based learning experience (Article).
With a number of our K-12 schools systems experiencing a shortage of teachers, particularly in the areas of science, it has become vitally important to develop more innovative strategies to ensure that students receive meaningful and relevant science instruction. To this end, one of Dr. Dance-Barnes' major initiatives has been to create a true partnership based learning and teaching model with these K-12 schools, particularly Title I, in Winston Salem/Forsyth County (WSFC) and WSSU in which there will be direct benefits for all parties involved: K-12 students, K-12 teachers, undergraduate STEM students, and WSSU STEM/Education faculty. Through innovative mechanisms, she has formed partnerships with various WSFC schools (Winston Salem Preparatory Academy Middle and High Schools, North Hills Elementary School, Cash Elementary School, and Atkins High School). Most recently, she was a part of a major collaboration in which the outcome was the awarding of a 21st Century Learning Center Grant to the WSFC School System. This grant involves the implementation of an afterschool enrichment program with STEM infusion, which is partly facilitated by WSSU faculty, staff, and most importantly our undergraduate students.
DR. KINGSLEY NWALA, ELIZABETH CITY STATE UNIVERSITY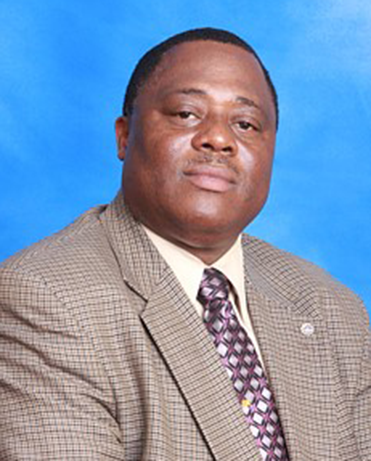 Dr. Kingsley Nwala is a tenured full professor of Economics in the Department of Business and Economics at Elizabeth City State University. Prior to joining Elizabeth City State University in 1997 as an assistant professor, he taught at Howard University and served briefly as an Economic Analyst with the U.S. Congressional Research Services in Capitol Hill. With over twenty years of teaching experience, Dr. Nwala has taught several courses in Economics, Business, and Statistics here at Elizabeth City State University. He enjoys teaching and does so with passion. Dr. Nwala breaks down difficult concepts to the basic understanding of every student in his classes. He believes that any student who wants to succeed can achieve success through motivation, hard work and perseverance. He employs lectures, group work assignments, short economic current events write-up assignments and lively class discussions, critical thinking, home works, problem solving and analysis, and relates real life experiences to economic theories being discussed. He uses current and relevant technologies to foster students' learning. He wears different hats as a professor, and makes sure no student in his class is left behind. Dr. Nwala motivates, respects, guides, assists and encourages, rewards and accords recognitions to his students as much as possible. However, he holds them squarely accountable in performance. He also makes them to believe that every mountain is climbable and every goal set by any student is reachable. Dr. Nwala believes that each day of class is another opportunity to mold another mind into greatness.
Dr. Nwala has served and continues to serve the Department of Business and Economics, the University and Community at large. Dr. Nwala served as the chair of the Department of Business Administration and later served as the chair of the Department of Accounting, Economics and Finance. Dr. Nwala also served as an Interim Dean and later, Dean of the Business School (Walter R. Davis School of Business and Economics). He brought great leadership and collegiality to the school, practiced shared governance, and respected every student, faculty and staff. Dr. Nwala is highly respected by his colleagues and students alike. He was also very instrumental in the Business School's initial accreditation by the Association to Advance Collegiate Schools of Business (AACSB) in 2011. Under his leadership as the dean, the business school established a finance lab for educating business and finance students, and effectively maintained their AACSB accreditation. He also chaired numerous departmental and university committees. Dr. Nwala has been participating in the UNC Social Entrepreneurship Competitions since its inception in 2012 by UNC General Administration. Since 2013, he has been the Elizabeth City State University's UNC Social Entrepreneurship Competition Campus Representative. Dr. Nwala has been a very strong leader for the student teams, and has collaborated with other faculty advisers on campus in selecting, advising, and preparing these teams for the competitions. The teams have performed exceptionally well among all the UNC campuses featuring 34 or more undergraduate teams per competition. Dr. Nwala was also a co-advisor for Phi Beta lambda student organization (the collegiate division of the Future Business Leaders of America) from 1999-2004, and their teams won many awards and recognitions throughout the state and nation.
Dr. Nwala is a well rounded professor and scholar. Besides his love for teaching, he is also a researcher with numerous publications in different academic and scholarly journals. His research subject areas include economic growth, foreign direct investments, tourism, monetary and fiscal policies, and stabilization policies. He continues to attend academic conferences, and has made numerous research paper presentations. Dr. Nwala also served several years as a faculty research mentor for students enrolled in the Ronald E. McNair Post Baccalaureate Achievement Program. Most of these students are now holding graduate degrees and working with various companies and governmental agencies all over the world.
Dr. Nwala holds a PhD in Economics from Howard University in Washington, D. C. He earned his MBA (Business Administration) and BBA (Finance) degrees from the University of the District of Columbia also in Washington, D. C.