Member
All Members
Carolyn Coward
Carolyn Coward, of Arden, NC, was appointed by the North Carolina General Assembly in 2017 to serve on the Board of Governors of the University of North Carolina System. Her term will end in 2025.

Coward serves on the Committee on Personnel and Tenure and as Chair of the Strategic Initiatives Committee.

Coward is a principal with The Van Winkle Law Firm, where she focuses her practice on health care, labor, and employment law. With a depth of experience in the health care industry, Coward has helped to ensure that physicians, hospitals, long-term care facilities, and other health-care entities comply with federal and state regulations, including HIPAA, fraud and abuse statutes, and the Stark Law regarding physician self-referrals. In addition, she counsels health care providers and medical centers to structure business ventures and negotiate and develop employment and shareholder agreements in compliance with government and Medicare/Medicaid reimbursement regulations.

Throughout her career, Coward has represented health care providers in licensing and peer-review matters, reimbursement appeals, and business disputes. She speaks before legal and health care industry organizations, as well as private businesses in North Carolina.

Her professional highlights have included unwinding three major medical practices and successfully negotiating terms without requiring litigation, alternative dispute resolution, or the interruption of practice business; representing a medical practice in a reimbursement issue with Medicare, in which the practice was allowed to retain $100,000 in contested fees; and successfully defending a local hospital in US District Court in a multi-million dollar claim commenced by a surgeon seeking reinstatement of medical privileges.

Coward is a member of the 28th Judicial District Bar, the American Health Lawyers Association, the North Carolina State Bar, and the North Carolina Bar Association. She also serves on the boards of several organizations, including the Asheville Area Chamber of Commerce and Crescent Health Solutions.

Coward received her bachelor's degree from the University of Tennessee and her juris doctor from the University of North Carolina at Chapel Hill.

She is married to Orville D. Coward, Jr.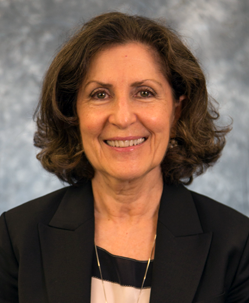 Committees
Committee on Strategic Initiatives