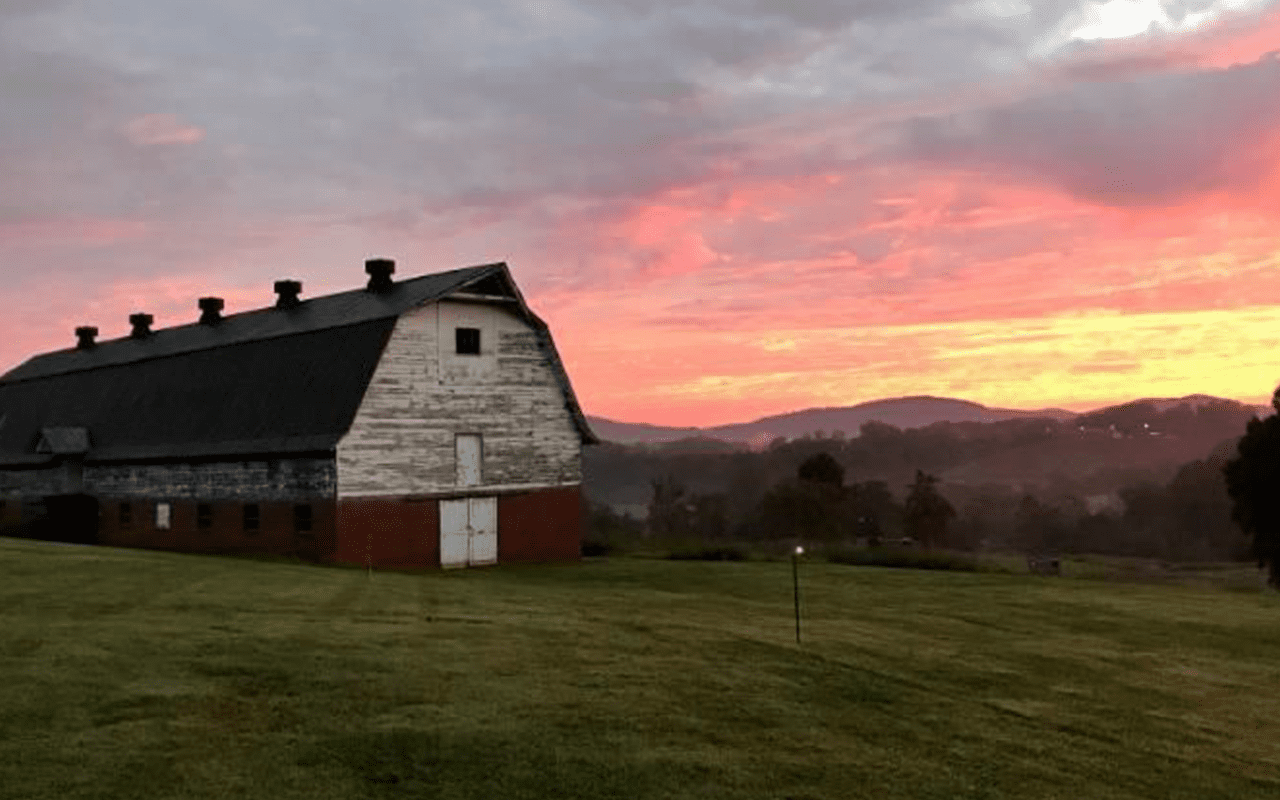 UNC System Institutions Deliver Ambitious Engagement Plans
No neighborhood offers a clearer picture of North Carolina's prosperity than Eastover, Charlotte. The sidewalks are painstakingly lined with crepe myrtles and willow oaks. Each street offers an assortment of massive Tudor houses, Greek revivals, and French provincials. It takes a lot of wealth to maintain these homes, not to mention the lush turf and meticulously sculpted hedgerows that accent them. Indeed, the median annual income in Eastover is $223,400.
In Long View, to the northwest, just outside of Hickory, quite a different picture of North Carolina's economy comes into focus. Weeds shoot from cracks in the empty parking lots that skirt dilapidated commercial spaces. Modest clapboard houses appear alongside rusting manufactured homes and abandoned lots. Here, the median household income is just under $30,000.
The state is a study in contrasts. On the one hand, it boasts high tech industries and vital banking and finance centers. On the other hand, many parts of the state have not yet rebounded from the Great Recession of 2007-09. Not everyone in the state has equal access to the employment opportunities, health care options, quality housing, or amenities that typically accompany economic booms.
During President Margaret Spellings' tenure, the University has taken important steps to ensure that students are not the only beneficiaries of its work. Higher Expectations: The Strategic Plan for the University of North Carolina 2017-2022 calls for the University to "increase investment of time and resources in strengthening North Carolina communities."
In pursuit of this goal, each of the UNC System's 17 constituent institutions has formalized its own community engagement plan. In essence, these plans provide roadmaps for how each institution will partner with community organizations and businesses to improve the quality of life in neighborhoods and regions throughout the state.
Some UNC System institutions will work to improve regional education outcomes. Others are dedicating resources to provide much needed health care services in under-served areas. Still others are improving communities through arts and arts education.
Two plans specifically focus on loosening poverty's grip so that more North Carolinians can enjoy the benefits of economic mobility. The University of North Carolina at Charlotte and the North Carolina School of Science and Mathematics (NCSSM) have proposed initiatives designed to strengthen and revitalize economically distressed areas.
A System-Wide Directive
The institutions within the UNC System have regularly partnered with local and state leaders and organizations for the benefit of the broader community.
But Higher Expectations calls for each institution to enhance these efforts. In pursuit of this goal, the Strategic Plan established a directive calling for each UNC System institution to submit its own strategy for developing, improving, and/or promoting an engagement effort. By October, System Office staff had received materials from each institution: 17 institutions, 17 ambitious, unique, and deliverable plans to assist a North Carolina community or region in need.
These plans aren't lofty pipe dreams or vague ambitions. Instead, they delve into the specifics. Each outlines a regional need, planned activities intended to address the need, required resources, metrics for assessing progress, and target outcomes.
"The UNC System depends on the support of every North Carolinian," said UNC System President Margaret Spellings. "These institutional community engagement initiatives provide concrete examples of how the University gives back. Across the state, the UNC System works to ensure that every North Carolinian reaps the benefits of this mighty engine for prosperity. Our institutions drive the state's economy in more ways than one."
Of course, these engagement plans don't represent the sum total of each institution's impact. But they offer a focal point for study, and they give the University an opportunity to evaluate its progress toward the goal of strengthening North Carolina's communities.
Addressing Charlotte's Economic Disparity
Community engagement is nothing new at UNC Charlotte. The university has received a Carnegie Engagement Classification and has been recognized by the Association of Public and Land-grant Universities as an Innovation and Economic Prosperity University.
But until now, these engagement efforts have been scattered across campus, from department to department, organization to organization. A central platform of UNC Charlotte's engagement plan calls for centralizing the administration of these efforts. Doing so will establish a more efficient infrastructure for assessing the engagement activities already in place and mobilizing over 29,000 students and 3,000 faculty. The university will thereby become an even more potent force for empowering residents to overcome the social and health consequences of poverty.
This elaborate reorganization effort is a critical early step toward the success of the university's ambitious, overarching Civic Action Plan. Formalized in March 2018, this plan charts out a long-term vision that will concentrate primarily on forging a stronger connection between the campus and the surrounding neighborhood, known as University City.
Demographic studies indicate this area of town, with 45,000 residents, lags well behind the rest of Mecklenburg County in household income, life expectancy, and K-12 education outcomes.
What's more distressing is the fact that, according to recent studies, a child born into Charlotte's lowest income bracket will have virtually no chance of rising to a higher one. The fractured sidewalks that run only intermittently throughout University City aren't just an indication of residents' lack of access to public spaces. They're also a suitable metaphor for Charlotte's bottom-rung ranking among 50 major cities nationwide for economic mobility.
The Engaged Scholarship office will support research, learning, and service opportunities targeting six social factors that shape well-being.
Education
Housing and homelessness
Hunger
Economic stability
Community and neighborhood assets
Health
By directing energy and resources to address these needs, the program will improve the quality of life for University City's Residents.
In support of these efforts, the Engaged Scholarship office will prioritize helping faculty understand the issues and harness the opportunities Charlotte holds for research. Just as crucially, the office will provide the support faculty need to translate their community-oriented research interests into teachable moments that get students excited about service learning and engagement.
"What sets apart the academics of our university is something very special. It's the rich experiences that come as our faculty members increasingly frame research and teaching around solving the challenges within our surrounding communities and throughout the state," said Chancellor Philip L. Dubois. "Asking what the problems are and how we can contribute sets a powerful example for our students. It's at the heart of why, for many years now, UNC Charlotte has been growing in its reputation of relevant service."
In addition to supporting faculty research and teaching, consolidating the university's engagement efforts will facilitate critical dialogue between the university and community organizations such as University City Partners. This planning and development organization is focused on driving the area's long-term economic vitality and is one of UNC Charlotte's many community partners.
This dialogue will help every invested partner get a clearer sense of where the greatest needs are. By inviting input from diverse constituents, UNC Charlotte will earn more communal buy-in, which will in turn help the university plot more effective strategies for serving University City's residents.
"The Engaged Scholarship office will help us leverage our role as North Carolina's urban institution," said UNC Charlotte's Director of Engaged Scholarship Tamara Johnson. "What is it about our urban role that our students find attractive, and how do we prepare students for life beyond the university? Our goal is to educate globally-minded and civically-engaged citizens. Charlotte is a vibrant and dynamic and growing city perfectly situated to do that in an interesting way. Our work will allow faculty and students to work on Charlotte's social and economic challenges while taking advantage of Charlotte's economic and global connections."
NCSSM Brings Prosperity West
The accrual of 17 institution-specific engagement plans underscores how the UNC System's impact reaches well beyond North Carolina's major cities.
For example, NCSSM's planned development of a second campus in Morganton will deliver high-quality education to some of the state's top students. Like its eastern counterpart in Durham, NC, NCSSM-Morganton will be a cutting edge, residential high school with the mission to prepare students to "become state, national, and global leaders in science, technology, engineering, and mathematics."
But its location in the Unifour area—the region comprised of Morganton, Hickory, and Lenoir—was chosen in part to provide substantial economic growth for the largest Metropolitan Statistical Area in the state without a UNC System campus.
Once a major center for a booming furniture industry, Morganton has had to reinvent itself after its factories shuttered and much of its manufacturing moved overseas. In planning NCSSM-Morganton, school leaders have "prioritized the cultivation of strong relationships with civic, education, and business assets throughout the region" so that the institution contributes to the area's nascent revitalization.
Most immediately, the school—situated on the same 800-acre site as Western Piedmont Community College, the NC School for the Deaf, and Broughton Hospital—will firmly establish Morganton as a center of intellectual capital.
Academically talented students in Western NC will no longer contend with a geographical barrier to a top-tier STEM education. At the same time, students from Eastern NC will have the opportunity to choose the NCSSM-Morganton campus and begin building a lifelong connection to the western part of the state.
The institution's close collaboration with local education agencies will ensure that best teaching practices and learning opportunities will scale up to the region's K-12 schools. Recently, NCSSM representatives collaborated with Burke County Public Schools to host a quirky competition as part of the Historic Morganton Festival. The challenge for local students? Design and build a chair, capable of supporting 250 points, out of cardboard.
This event didn't just exemplify the already fruitful collaboration between the UNC System and local schools. Intentionally conceived as a tribute to the Unifour's rich history in furniture manufacturing, the competition also indicated how NCSSM's immersive and active learning exercises will inspire young talent to breathe new life into the local economy.
"We are still a manufacturing community, but it is no longer just furniture and textiles," said Alan Wood, president and CEO of Burke Development Incorporated. "It has expanded to include many hi-tech companies that use AI and robotics in their production. I think this trend will accelerate, and having NCSSM in our community will help us be a regional draw, and we will use this to our advantage."
Less obviously, the new school will contribute to Morganton's efforts to rebrand itself as a regional tourist destination. NCSSM-Morganton's leadership team has, from the earliest stages of development, collaborated with the NC Department of Commerce. Together they have studied how to steer public and private investment to the sprawling hillside site surrounding the new campus. They envision a mixed-use facility designed to transform the historic Broughton Hospital site into "a regional destination for commerce, tourism, education, and public amenities."
Over the next ten years, alongside NCSSM-Morganton, the site will house other commercial and public assets. Many of these enterprises will thrive precisely because of the collaborative energies the school will provide. Planners hope to see a craft village, where, according to Director of Western Campus Planning and Project Management Kevin Baxter, the school can "extend its DNA" by promoting and incubating entrepreneurial ideas.
The site will also house a new western NC life sciences discovery center for younger learners. Operated by the Department of Cultural and Natural Resources, this initiative will be able to tap into the talents of NCSSM faculty and students, who will easily slip into service roles as docents, instructors, and curators.
Even the historic cattle barn on the site will be transformed into an event space.
"We are thrilled to have the opportunity to open our second campus in Morganton, where we will be able to expand NCSSM's mission to serve more talented students from across North Carolina," said NCSSM Chancellor Todd Roberts. "There are some really exciting efforts underway in education and economic development in the Unifour region and across western North Carolina, and we feel fortunate to be a part of, and partner in, stimulating additional economic growth and development for this part of our state."
Not surprisingly, as the short documentary series The Road to Morganton reveals, Chancellor Roberts' excitement mirrors the enthusiasm shared among the area's business, education, and civic leaders alike as anticipation for the 2021 launch mounts.
The UNC System Catches the Holiday Spirit
In the coming weeks, more information about the institutional community engagement plans will be made available across various outlets, and each institutional plan will be posted on the UNC System website.
But hearing about the work being planned at UNC Charlotte and NCSSM-Morganton serves as a fitting story for our long holiday season. These engagement plans remind us that the UNC System is fully committed to the spirit of giving so central to the occasions we celebrate this month. These efforts aren't limited to the month of December; they extend throughout the year and reach all North Carolinians.