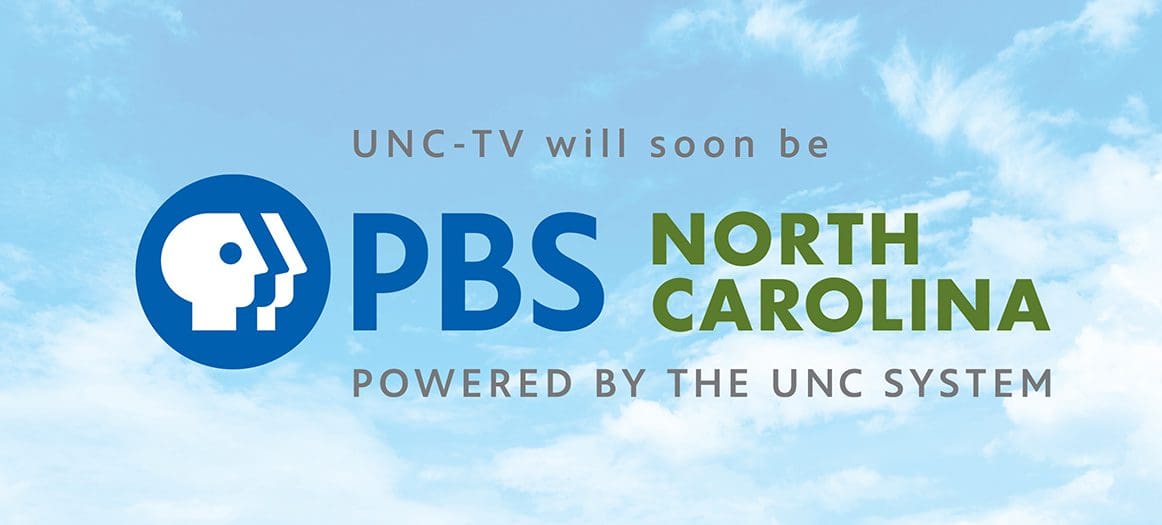 New Name, Same Founding Mission
For the past 66 years, UNC-TV has educated, entertained and evolved, from black and white screens in living rooms to glowing screens in pockets, from broadcast to everywhere. Now the statewide media is no longer a traditional channel but an innovative multimedia platform, embodying everything you love about PBS and connecting North Carolinians to their communities and the world at large.
As the platform evolves so does the brand. On January 12, 2021, UNC-TV will become PBS North Carolina Powered by the UNC System.
PBS North Carolina will continue offering trusted PBS news, culture and resources and representing our state's people and stories.

Learn more about the changes coming with the branding update.