Member

All Members
Sonja Phillips Nichols
Sonja Phillips Nichols, of Charlotte, NC, was appointed by the NC General Assembly in 2021 to serve on the Board of Governors of the University of North Carolina System. Her term will end in 2025.

Nichols was born in San Francisco, CA, and grew up in Tallahassee, FL. A first-generation college student, she graduated from Florida A&M University -- Florida's only public Historically Black College and University (HBCU) -- with a bachelor's degree in accounting and a master's degree in business administration. Today, Nichols is a community leader, author, and philanthropist with a passion for rural colleges and HBCUs. She brings that dedication to her work on the board, championing the 17 institutions within the System while also pushing for stronger relationships between N.C. Community Colleges and public universities.

"The community college-to-university path offers an excellent option for families wanting to save money or perhaps give their student a little more time to master the skills necessary to successfully transition through college life," Nichols says.

Between 1988 and 2000, Nichols worked as a marketing representative for PepsiCo and as a systems engineer and marketing representative for IBM. She currently is the president and CEO of Nicholant Enterprises, an angel fund investment firm in Charlotte. She is also a small business consultant, founding Nichols Consulting in 1995.

Public service is an important part of Nichols' experience. In 2020, she was a candidate for the seat in NC Senate District 37. She serves on multiple boards across the state, including those at the Atrium Health Foundation, the Charlotte Mecklenburg Police Foundation, and the Hopeway Foundation. She has served as president of Good Friends Charlotte since 2013, working to support individuals and families with emergency financial resources. She has also served as president of The Women's Impact Fund, one of the largest women's collective giving organizations in the country, which has awarded millions of dollars addressing Charlotte Mecklenburg's emerging issues and critical needs.

Nichols is the founding president of the South Charlotte Chapter of Jack and Jill America, a membership organization that strengthens children through leadership development, volunteer service, philanthropic giving, and civic duty.

Nichols is elated by the opportunity to serve on the BOG.

"I love our state of North Carolina and I want to help highlight and promote the great work that is actually happening on each of our 17 college and university campuses," she says. "I want to be the biggest cheerleader showcasing the tremendous, positive work our UNC System is doing."

Nichols has been happily married to "the fabulous Richard Nichols, Jr." for 33 years. She says one of her proudest accomplishments is that she proposed to her husband -- and that he accepted.

The daughter of two teenage parents, Sonja is "proud to be the first person in my family to graduate from college. Twice." Nichols and her husband have three children. All are graduates of HBCUs. In her spare time, Nichols loves to cook and entertain family and friends in her home. She enjoys arts and crafts, indoor shooting ranges and clay shooting, NHRA Drag Racing, and riding her Harley Davidson V-Rod. She also loves teaching Sunday school with her husband at her church.

She has lots of advice for today's high school or college student.

"Believe in something -- someone much bigger than yourself. I believe in God Almighty, maker of heaven and earth."

"Your parents actually have great advice. Take it."

"Get Wisdom -- it will be your best friend. Read Proverbs (yes--it's in the Bible.)"

"You must have friends/allies on both sides of the aisle, both sides of an issue, both sides of the argument. Take a moment to hear all sides before forming a permanent opinion."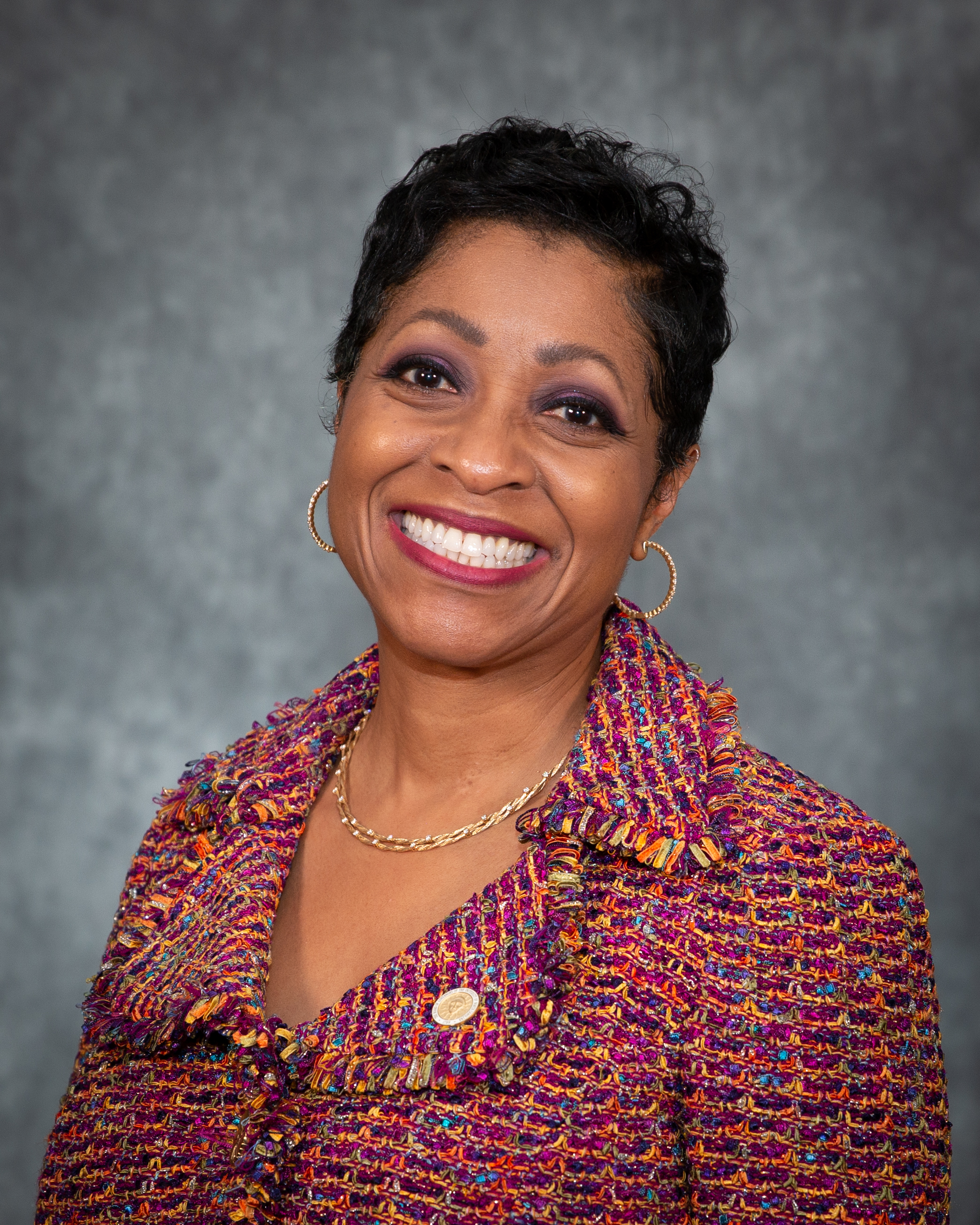 Committees
Vice Chair, Committee on Historically Minority-Serving Institutions