Member
All Members
Joel Ford
Joel Ford, of Charlotte, NC, was appointed by the North Carolina General Assembly in 2021 to serve on the Board of Governors of the University of North Carolina System. His term will end in 2023.

Ford serves as secretary for the Committee on Strategic Initiatives and as a member of the Committee on University Governance.

A graduate of North Carolina Agricultural and Technical State University ('92) and a former state senator, Ford is focused on good stewardship of the UNC System and its resources. He is also passionate about transparency, accountability and affordability within public higher education, and wants to ensure UNC institutions remain relevant in today's marketplace. Ford's goal is to see a stronger workforce in North Carolina, with public universities that produce career-ready graduates.

Ford's own resume is wide-ranging. He is currently the senior vice president of sales and operations at Partners Risk Strategies, LLC, a commercial insurance intermediary in Charlotte. He began his professional career with Waste Management of Atlanta, GA, and later launched his own waste management services company in Charlotte. An entrepreneur at heart, Ford has owned several other businesses, including a restaurant and a barber shop/salon.

Ford was a state senator for North Carolina's 38th district from 2013 until 2019. During that time, he served on the Senate's Finance, Base Budget Appropriations and Transportation Oversight Joint Legislative committees. Ford helped pass legislation to "Raise the Age" preventing children in North Carolina from being criminally charged as adults. He also helped secure pay raises for teachers, reform police body camera laws, and lower in-state tuition at three UNC System institutions via the NC Promise program.

Ford formerly served as chairman of the Charlotte Housing Authority, where he led successful initiatives that ranged from revitalization of public housing to the creation of employment services. In that role, he formed partnerships to eradicate homelessness, notably with the Salvation Army, Moore Place and McCreesh Place.

Ford is active in his community, having served on the boards of directors for the Council for Children's Rights, the Stratford-Richardson YMCA, and the Renaissance West Community Initiative. Additionally, he volunteered as a child custody advocate for the Council for Children's Rights. Notably, he has received the Community Champion Award from the NC League of Municipalities.

He has been married to his wife, Deborah, for almost 20 years. They have a teenage daughter, Noelle.

In his spare time, Ford is an amateur grill master and golfer, practicing barbecue and culinary skills and teaching himself how to use a wood smoker and driver. There's always time to learn something new, he says.

That attitude is reflected in his advice to today's college students.

"When it's my time to exit, I want to leave the System better, than what I found it"

"Learning is a lifelong process and we only have to look at our smart phone as an example of that, because the technology is always changing. That means that you shouldn't be afraid to tackle new things. If you have not figured it out, that's OK. "If you're open and you're willing to learn, you will eventually figure it out"

"A society grows great when old men plant trees whose shade they know they shall never sit in". This is a perfect example of the "leave it better than you found it" mindset.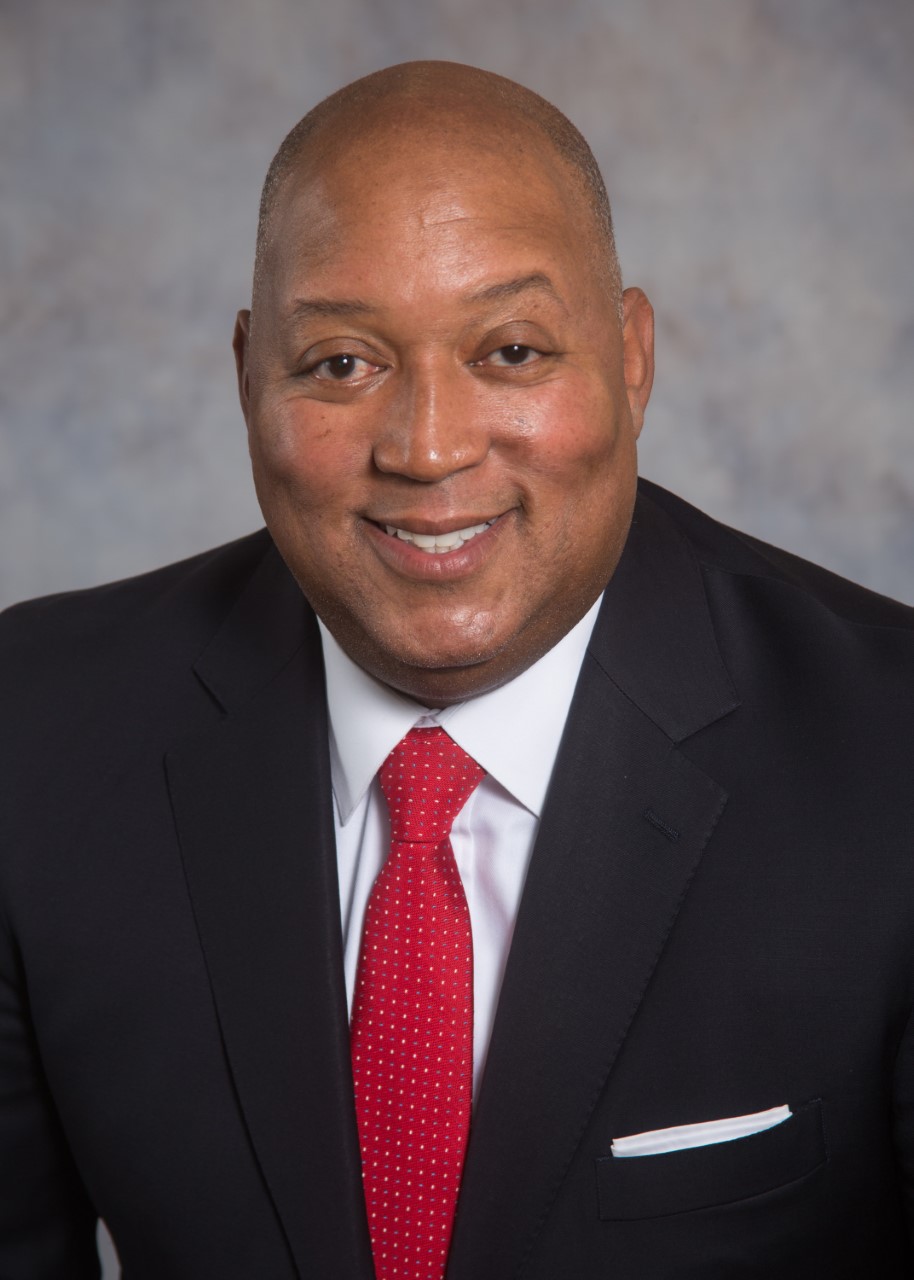 Committees
Secretary, Committee on Strategic Initiatives