Member
All Members
Mark Holton
Mark Holton, of Winston-Salem, NC, was appointed by the NC General Assembly in 2019 to serve on the Board of Governors of the University of North Carolina System. His term will end in 2023.

Holton serves as chair of the Audit, Risk Management, and Compliance Committee and on the Committee on University Governance.

From February 2011 through his retirement in 2018, Holton served as executive vice president and general counsel for Reynolds American Inc. in Winston-Salem. From 2002-10, he held several positions at R.J. Reynolds Tobacco Company, including deputy general counsel for litigation, and general counsel and secretary. Prior to that, he was a partner at Womble Carlyle Sandridge & Rice, PLLC (now Womble Bond Dickinson), in Winston-Salem, and an associate at Ford & Harrison in Atlanta, Ga.

With his extensive experience in law and executive leadership at a major public company, Holton is excited at the opportunity to delve into the complexities of North Carolina's public higher education system. He counts it a privilege to serve on the Board on behalf of the citizens of North Carolina.

As a first-generation college student, Holton strongly believes in creating more pathways and better access to a quality education and understands the impact higher education has on individuals, families, and communities in our state. He plans to be an active learner and listener and to embrace every issue that matters to students, to the UNC System, and to the citizens of our state.

He is an active member in the Winston-Salem community, serving on the boards of The United Way of Forsyth County, YMCA Camp Hanes, and the Winston-Salem Symphony.

A native of Jamestown, NC, Holton is also an avid reader (consuming everything Winston Churchill and World War II), a frequent traveler, and a frustrated golfer.

Holton holds a bachelor's degree in economics and a Juris Doctor degree from the University of North Carolina at Chapel Hill. He and his wife Melanie have one son.

His advice for today's students:

"You are responsible for your success in college and beyond. Embrace the challenges, find a mentor, get involved, show up every day, listen intently, open your mind, build and nurture positive relationships -- and call your family frequently."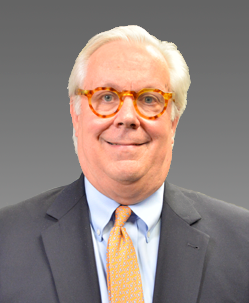 Committees
Vice Chair, Committee on Strategic Initiatives