Michael Williford
Michael Williford was appointed by the North Carolina General Assembly in 2015 to serve on the Board of Governors of the University of North Carolina System. His term will end in 2019.

He currently serves as vice chair of the Committee on Strategic Initiatives and as a member of the Committee on University Governance and the Committee on Military and Veterans Affairs.

Williford is a senior partner of Williford, Hollers, Crenshaw, Bolick & Frangakis LLP in Fayetteville, NC. He spent the early days of his career as a prosecutor in the Cumberland County District Attorney Office and went into private practice as a defense lawyer in 1985.

Over the course of his career, Williford has served as a 12th Judicial District member. He has also served on several boards, including the Bank of America Advisory Board; Fayetteville Board of Adjustment; North Carolina Central University School of Law Board of Visitors; and on the Cape Fear Valley Regional Hospital Board of Trustees.

Williford earned his bachelor's degree from the University of North Carolina at Chapel Hill and his juris doctor from North Carolina Central University.

He is married to Sharon Williford.

His advice to today's college students:

"Ninety-five percent of success is showing up on time."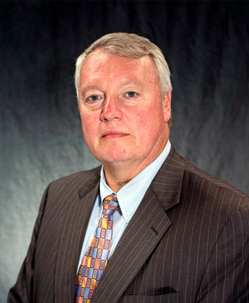 Committees
Committee on Military and Veterans Affairs
Vice Chair, Committee on Strategic Initiatives
Current Term
2015 - 2019