Transfer Students
For decades, the typical university student was 18-22 years old, having enrolled in college immediately after graduating from high school. But as our economy has grown more complex and adults need to pursue more education to meet the demands of the modern workforce, this "traditional student" profile is no longer strictly the norm.
Today, the UNC System attracts and serves a diverse range of transfer students who come into its constituent institutions from the military, community colleges, and other universities.
Fostering these pipelines is central to the UNC System's mission. In its Strategic Plan, the UNC System singles out as its top priority increasing access to its institutions so that all qualified and prepared North Carolinians can find a way to pursue, complete, and continue their post-secondary education.
In part because these pipelines make it much easier for older students to start or return to college, the so-called "non-traditional student" has become anything but an aberration. By creating multiple access points into the University and encouraging older North Carolinians to recognize that learning is a lifelong pursuit, the UNC System aims to create a "college-going culture" across the state.
How to transfer
Transferring into or from within the UNC System is a two-staged process. Prospective students will need to apply for acceptance first. Then, after being accepted, they will need to determine if and how they will receive credit for work completed at other institutions. Recent System efforts have focused on streamlining this process in an effort to "expand the pipelines to nontraditional students and adult learners."
Students transitioning into the UNC System from the NC Community College System will benefit from the Comprehensive Articulation Agreement, a compact governing the transfer of credits between the state's community colleges and the UNC System's 16 constituent universities. The Comprehensive Articulation Agreement page provides detailed information on the policy and the process for determining how credits will be counted.
Students coming from outside the NC Community College System will need to consult resources at their destination institution for information on how earned credits will transfer.
The links below direct users to resources specifically tailored to help four common transfer-student profiles.
Student Profiles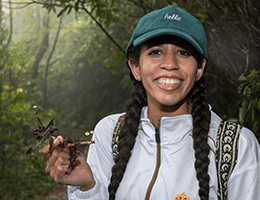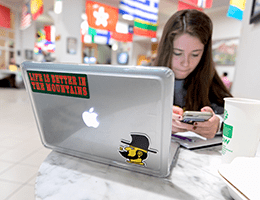 Traditional Students
If you are between the ages of 18 and 21 and have attended a four-year college but have not yet earned a bachelor's degree, visit the Traditional Students page.