UNC System vice president among 36 ACE Fellows in 2023-24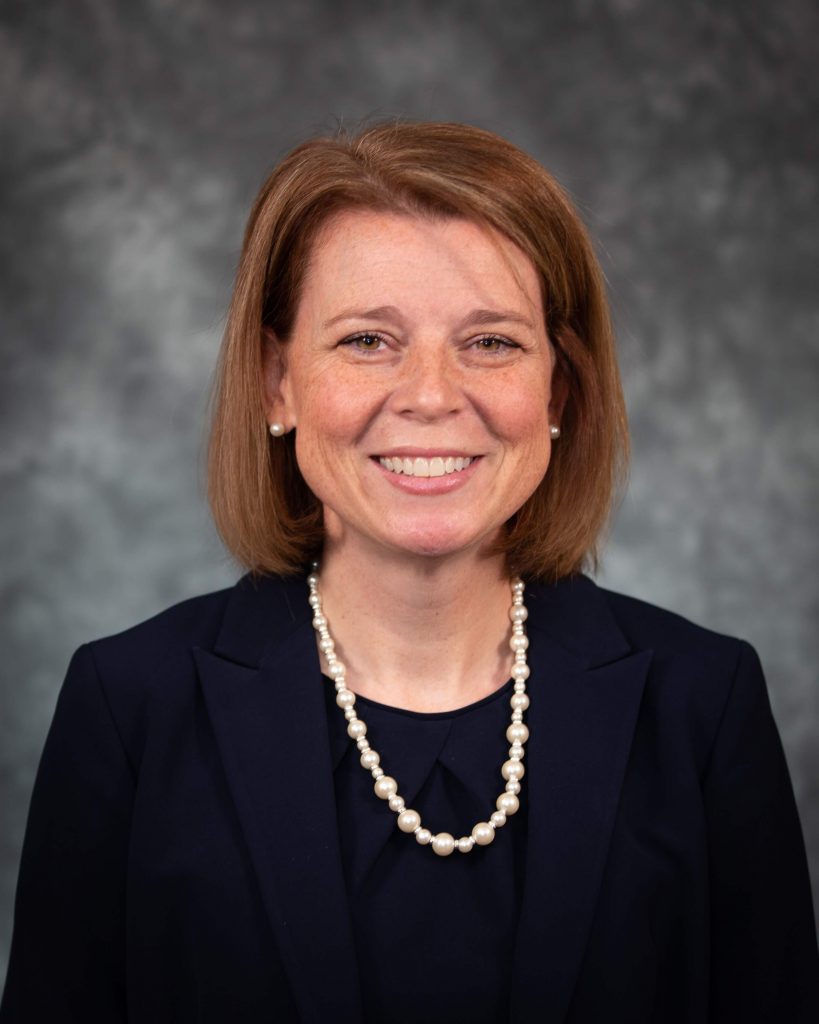 RALEIGH, N.C. – Bethany Meighen, vice president for academic and student affairs at the University of North Carolina System, has been named an American Council on Education (ACE) Fellow for 2023-24.
The announcement was made Friday by ACE, the major coordinating body for higher education in the United States. Meighen was among 36 Fellows announced following a rigorous selection process.
Since its inception in 1965, the ACE Fellows Program has strengthened institutions in American higher education by identifying and preparing over 2,500 faculty, staff and administrators for senior positions in college and university leadership through its distinctive and intensive cohort-based mentorship model. Of the Fellows who have participated to date, more than 80 percent have gone on to serve as chief executive officers, chief academic officers, other cabinet-level positions and deans.
"The ACE Fellows Program has a proven track record of developing agile leaders, and it fuels the expansion of a talented and diverse higher education leadership pipeline," said ACE President Ted Mitchell. "ACE Fellows engage in unique learning experiences before returning to their home campuses armed with a fresh outlook and distinct skillset. I am excited to see all that this class accomplishes."
Meighen is the chief student affairs officer at the System and serves as the liaison between the System and the 17 institutions on matters related to student success, financial aid, admissions, student development and behavioral health. She also oversees access programs and works closely with committees and educational agencies on policies related to minimum admissions and course requirements. Meighen received an undergraduate and master's degree from the University of Charleston and an Ed.D. from the University of North Carolina Wilmington.
"Dr. Meighen has played a leadership role in increasing mental health support for students across our state in the past two years," said UNC System President Peter Hans. "She is a rising star in higher education and we're proud that she's being recognized with this prestigious fellowship."
"It's an honor to be selected as an ACE Fellow and I'm grateful for the support of President Hans and Dr. David English," Meighen said. "I'm looking forward to learning from other System and University leaders and bringing this knowledge back to the UNC System."
The program combines retreats, interactive learning opportunities, visits to campuses and other higher education-related organizations, and placement at another higher education institution to condense years of on-the-job experience and skills development into a single year.
During the placement, Fellows observe and work with the president and other senior officers at their host institutions, attend decision-making meetings, and focus on issues of interest. Fellows also conduct projects of pressing concern for their home institutions and seek to implement their findings upon completion of the fellowship placement.
At the conclusion of the fellowship year, Fellows return to their home institutions with new knowledge and skills that contribute to capacity-building efforts, along with a network of peers across the country and abroad.

About ACE

ACE is a membership organization that mobilizes the higher education community to shape effective public policy and foster innovative, high-quality practice. As the major coordinating body for all the nation's higher education institutions, ACE represents more than 1,700 college and university presidents and related associations. For more information, please visit www.acenet.edu or follow ACE on Twitter @ACEducation.
About The University of North Carolina System
The University of North Carolina System enrolls 240,000 students at 17 institutions, including the state's 16 public universities and the nation's first public residential high school for academically gifted students. The UNC System is among the strongest and most diverse higher education systems in the country, with more than $1.8 billion in research expenditures and campuses that serve every region of the state. Affiliate organizations include UNC Health and PBS North Carolina, with its 12-station broadcast network.