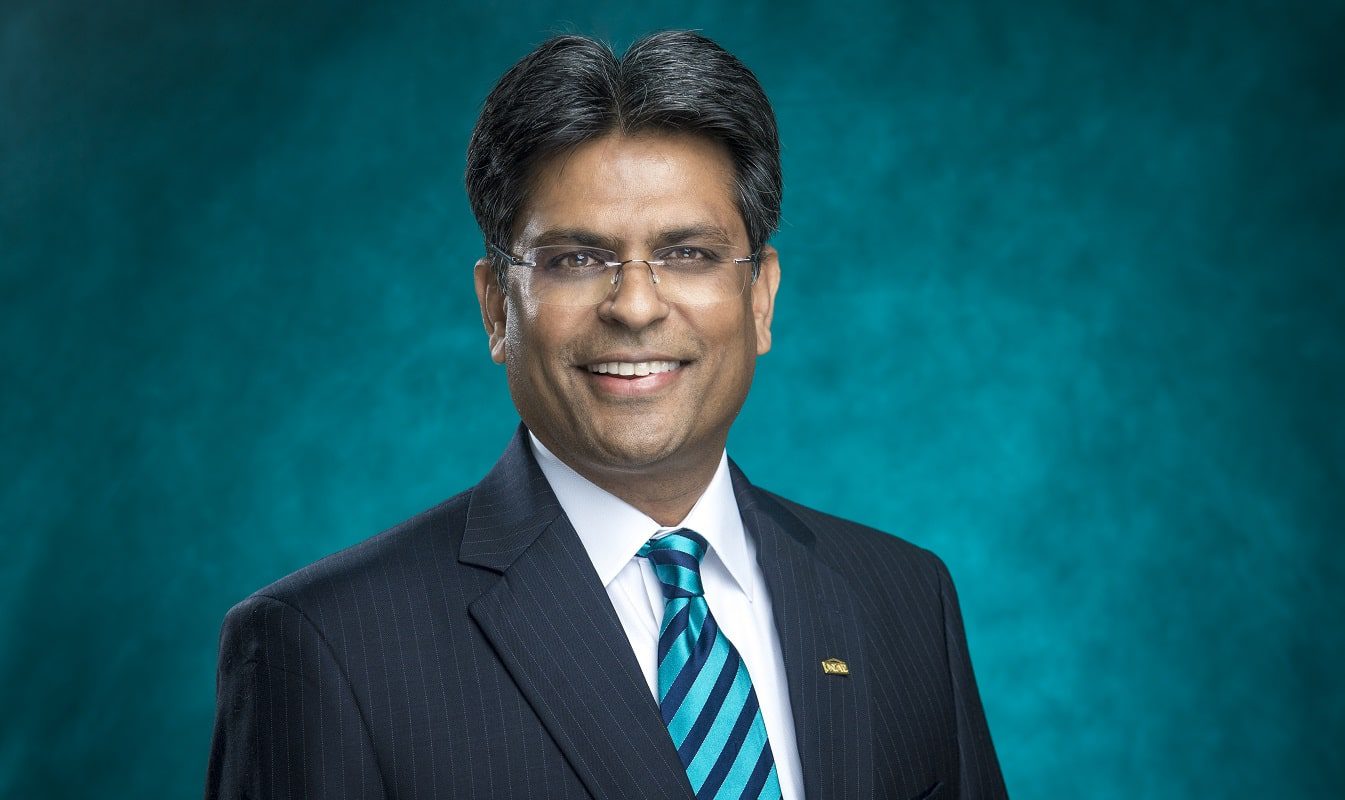 Marine scientist, former UNCW dean to return to coastal campus
CHAPEL HILL, NC – Dr. Aswani Volety, an accomplished marine scientist and experienced public university leader, has been named the seventh chancellor at the University of North Carolina Wilmington.
Volety, currently serving as provost and vice president for academic affairs at Elon University, is the former dean of UNCW's College of Arts and Sciences and former executive director of UNCW's Center for Marine Science. He was elected Thursday by the UNC Board of Governors following the nomination of UNC System President Peter Hans.
"Dr. Volety is a first-generation college graduate and an American by choice. His story speaks to the power of public universities to transform lives, and throughout his career he has demonstrated his commitment to students, to research and to service," President Hans said. "I know the UNC Wilmington community will be delighted that he's coming home."
The selection followed a national search by an 18-member UNCW committee that included trustees, faculty, staff, students, alumni and community members. Volety will start the position July 1, succeeding Chancellor Jose Sartarelli, who will retire June 30 after seven years at UNCW.
"I have a lot of sweat equity in UNC Wilmington, and I'm excited to return to the university," Volety said. "I know the institution well, know the people, know the challenges and opportunities. I know how we can do our part to help the entire region grow."
Volety said education allowed him to live the American Dream, and he wants to make sure UNC Wilmington students will have the same opportunity to achieve their ambitions.
"I came to the United States because I knew that education here is the best in the world, by far," he said. "I'm even more convinced of that after 32 years in this country. Our job is to help students see just how much they can accomplish, just how far they can go if they work hard and pursue an education."
Volety spent five years at UNCW from 2014 to 2019 before serving as the chief academic officer and chief operating officer at Elon, driving its strategic, operational and financial direction during the past three years.
In his time at UNCW, he guided the implementation of several innovative programs, expanded the number of experiential learning opportunities, funded faculty professional development initiatives and increased the college's fundraising efforts. Through his collaborative efforts with the Chancellor's Office and University Advancement, Dr. Volety secured a $5 million gift from Quality Chemical Laboratories in 2018, the largest corporate donation in UNCW's history at the time.
Before coming to North Carolina, he spent 15 years helping to expand Florida Gulf Coast University while serving as a prominent researcher, department chair, director and interim dean. During his tenure, the relatively new public institution in southwest Florida grew from a few hundred students to a student body of 16,000.
A scientist whose research focuses on coastal resilience, Volety earned his bachelor's and master's degrees at Andhra University in India and a doctorate in marine science from the College of William & Mary in Virginia.
"Everywhere he's worked, Dr. Volety has built stronger and better-performing universities that are focused on their core mission," said Randy Ramsey, chair of the Board of Governors. "We're fortunate to welcome him back to UNCW, where he is known for his smart management, fundraising success and deep community ties. I'm confident he will build on the forward momentum at this great institution."
According to Gidget Kidd, chair of the UNCW Board of Trustees and the Chancellor Search Committee, Dr. Volety's emphasis on the student experience, his connections to UNCW, and his professional experiences at both public and private institutions inspired the committee's support for him. "Dr. Volety impressed the committee with his understanding of the complex challenges facing universities today," she said. "He has the experience and vision to guide UNCW into its next 75 years of success."
About University of North Carolina Wilmington
UNC Wilmington, the state's coastal university, is dedicated to the integration of teaching, mentoring, research and service. The university will celebrate its 75th anniversary this year. It serves more than 18,000 students and offers a full range undergraduate and graduate-level programs, as well as doctoral degrees in educational leadership, marine biology, nursing practice, psychology, applied coastal and ocean sciences, and pharmaceutical chemistry.
About The University of North Carolina System The University of North Carolina System enrolls nearly 250,000 students at 17 institutions, including the state's 16 public universities and the nation's first public residential high school for academically gifted students. The UNC System is among the strongest and most diverse higher education systems in the country, with more than $1.8 billion in research expenditures and campuses that serve every region of the state. Affiliate organizations include UNC Health and PBS North Carolina, with its 12-station broadcast network.