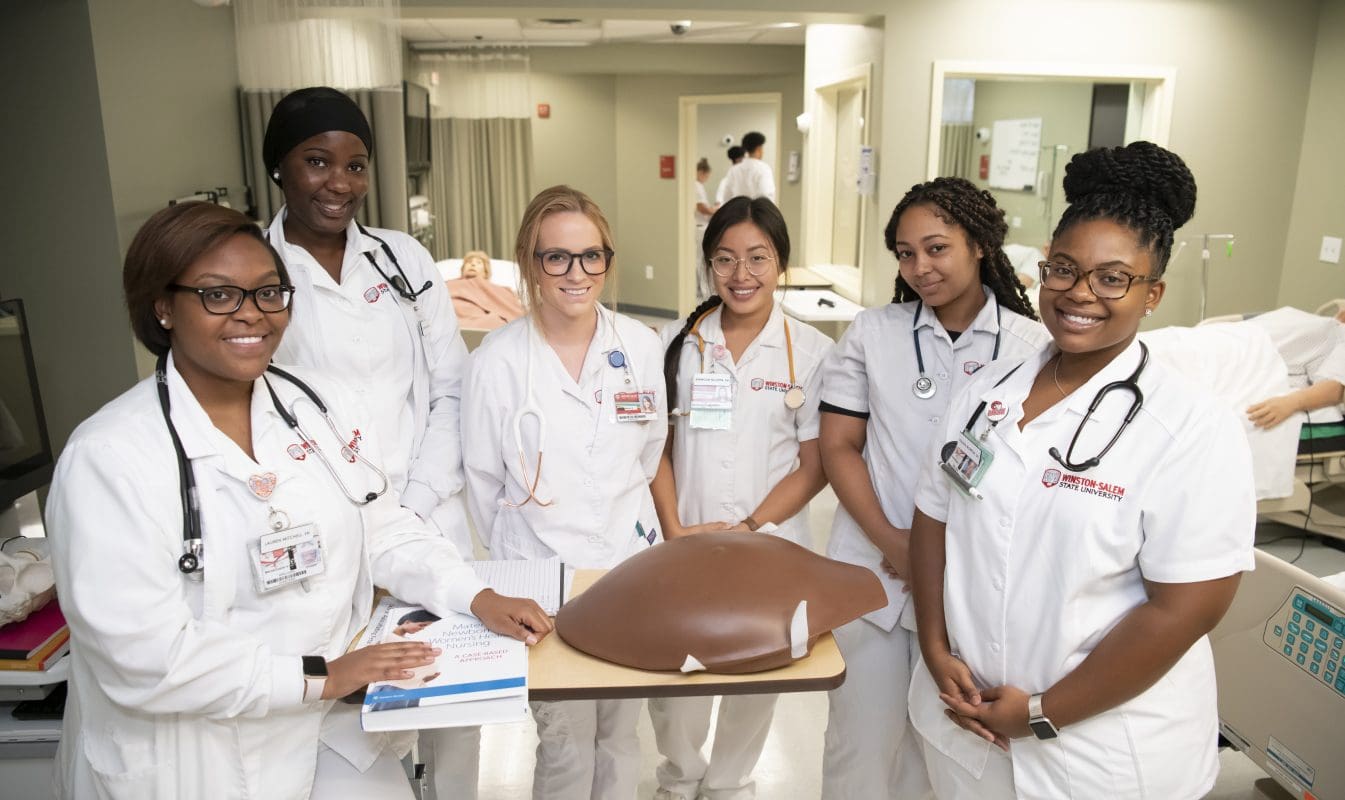 Last spring, North Carolina accomplished a remarkable achievement: four UNC System universities appeared in the top ten in a national ranking of online RN-to-BSN nursing programs.
Winston-Salem State University, Western Carolina University, UNC Wilmington, and Fayetteville State University all appeared at the top of RegisteredNursing.Org's comprehensive list. Rankings were based on a number of factors, including graduation rates, accreditation, faculty-to-student ratio, and affordability.
This is good news for the state. Even prior to COVID-19, North Carolina was facing a shortage of nurses. Now in the midst of a global pandemic, the UNC System's role building the state's healthcare system has become even more critical, and our institutions are rising to the challenge.
Enhanced Access to Education for Working Professionals
A promotional video touting WSSU's program culminates with three simple words: "flexible, affordable, and exceptional."
Those adjectives encapsulate why online options make a difference for working professionals who hope to further their careers through education. Registered nurses can work fulfilling jobs with an Associate Degree in Nursing (ADN). But, anyone hoping to move into management or administration will likely need a Bachelor of Science in Nursing (BSN), at a minimum.
Nurses who work full-time shifts and, in many cases, must also juggle family responsibilities don't have regular routines that can conform to a traditional class schedule. Online programs offer aspiring students much more flexibility in terms of how, when, and where they complete their work.
"The only time our program's coursework isn't online is when students are doing their practicum rotations. But faculty allow students to complete that work at their own schedule and encourage them to do practicum in their place of employment," explains Dr. Leslee Battle, interim dean of WSSU's School of Health Sciences. "If they finish an eight-hour shift, they have the flexibility to stay there on the job site and start their practicum experience with no down time. Not only does this make the learning process incredibly convenient, it also makes the work more relevant to their own professional experience."
The flexibility of these programs also makes them an ideal fit for military-affiliated students and family members, a point highlighted by Fayetteville State University. Because these students bring varied life experiences, they often excel not only at addressing physical issues, but also understanding the mental and emotional aspects of treating patients.
"FSU gave me the opportunities while [I was] active-duty to accomplish my next steps," says Jacob Howe, a 2019 graduate who still serves in the U.S. Army. "FSU truly helped me set my eyes on what I want for my final career as an emergency nurse practitioner."

Not surprisingly, students are responding to the learning opportunities these programs provide. UNC Wilmington partially attributes this year's record enrollment to the huge success of its RN-to-BSN program and other online offerings. Enrollment in its program reached a historic high of 1,671 students — 121 students more than projected — even in the face of a pandemic.
Crucially, students don't sacrifice quality for affordability and flexibility. For example, FSU recently chartered the Omega Psi Chapter of Sigma Theta Tau International Honor Society of Nursing, and Western Carolina University's nursing program touts its graduates' 100 percent pass rate on professional exams.
Good for Students, Imperative for the State
These online programs don't just generate professional opportunities for the students. They are creating brighter prospects for North Carolina's long-term health.
For one thing, maintaining a high percentage of nurses with BS degrees on staff helps hospitals maintain magnet status accreditation. Accrediting bodies look for staff who can help improve the overall healthcare system, and this requires the higher level thinking that comes with a four-year degree.
"The ADN graduates are well-prepared to go into work, take care of patients, and focus on the here and now. But the BSN graduate is prepared to manage complex patient conditions and look forward to think about the process of improvement … to explore options that will improve quality of care," explains Dr. Battle.
The broader curriculum in the RN-to-BSN programs prepares students to take a more wholistic view. Beyond mastering the fundamental skills required to work a hospital shift, BSN students focus on management of care and industry leadership.
For example, community health coursework is integral to these programs, giving students opportunities to study the social determinants of health.
BSN students graduate equipped to go out into and serve various populations — school systems, jails, parishes, elder-care facilities, and so on. They are trained to help tackle the different aspects of disease that are shaped by social and cultural factors in a community that might be more prone to, say, diabetes or heart disease.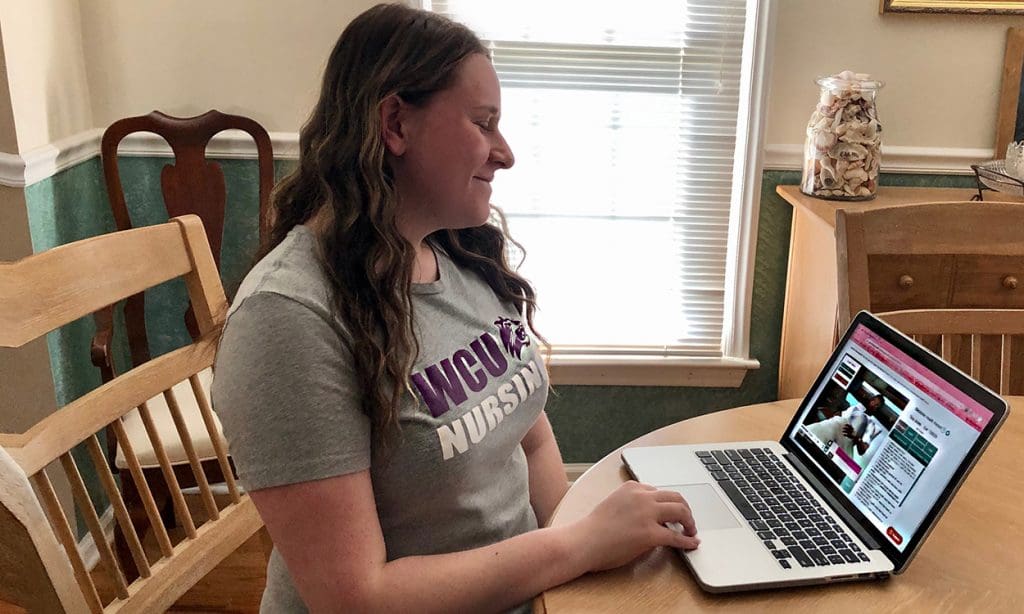 In this way, the BSN's impact reaches beyond the individual patient, improving North Carolina's overall health more quickly than one bedside at a time. BSN students graduate from the UNC System with the long view in mind — prepared to help strengthen entire communities.
Innovation That Cultivates Resilience
These innovative programs put life-changing education within reach for more aspiring students of all ages and all walks of life.
In this way, they directly relate to several of the goals central to Higher Expectations, the University's five-year Strategic Plan: making higher education even more affordable; creating more pathways into the University; and generating more critical workforce credentials.
This ongoing work keeps the UNC System at the forefront in public higher education, and it impacts all North Carolinians — cultivating more prosperity, better health, and resilience.