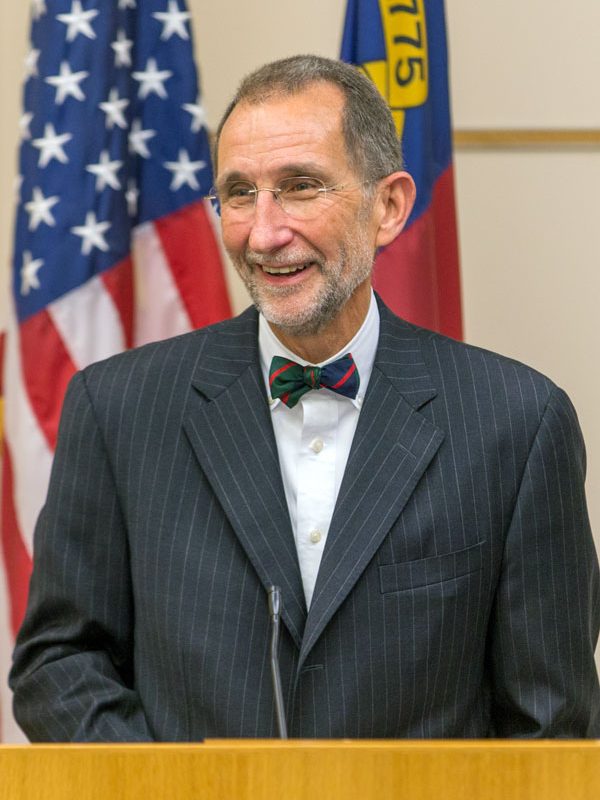 A Conversation with the UNC System's Interim President
What excites you most as you think about transitioning from overseeing the state's healthcare system to overseeing its university system?
My wife and I have lived in North Carolina for 22 years, and one of the things I learned early is what an amazing state this is and the vital role the University plays in the state. I think it's an honor to be asked to lead. We have many challenges before us as North Carolinians and as Americans, but I think in many respects the UNC System institutions are taking us in the right direction. So, I'm really excited and honored to be given the opportunity contribute to this leadership.
What is one lesson you've learned as an administrator of statewide and national health-care organizations that you will bring to bear as interim president of the UNC System?
I have spent most of my career working in the public sector, at the local, state, and federal levels. I worked in George Herbert Walker Bush's White House. He taught me and others that public service is a noble calling, and I truly believe that.
The lesson I will draw from that experience for this job is this: this is not my University System. It's not yours. It is the people of North Carolina's, and I intend to do everything I do with that idea in mind. We are doing this on behalf of the people of North Carolina.
Acknowledging the caveat that priorities inevitably evolve, what work would you like to emphasize in the first months of your leadership of the UNC System?
Immediately, the task before me is to get to know the Board of Governors, the chancellors at each university, and the leadership at our other institutions. I am excited to learn more about each institution that is part of the UNC System.
In the longer term, I am a real Margaret Spellings fan, and I want to continue the very good work that she has begun. The Strategic Plan provides a logical, measurable framework for strengthening the University, and I want to carry this work forward.
What elements of the UNC System's Strategic Plan would you particularly like to promote, so that more North Carolinians understand the work that's being done to ensure that the University better serves its students and the entire the state?
As I see it, the core of the Strategic Plan emphasizes that what we are about is delivering education that is faster, more affordable, and convenient. I want every North Carolinian to know that we are working hard so students have more flexibility in terms of their pathways into and through the University, so that they graduate on time, and so that they do so with less debt.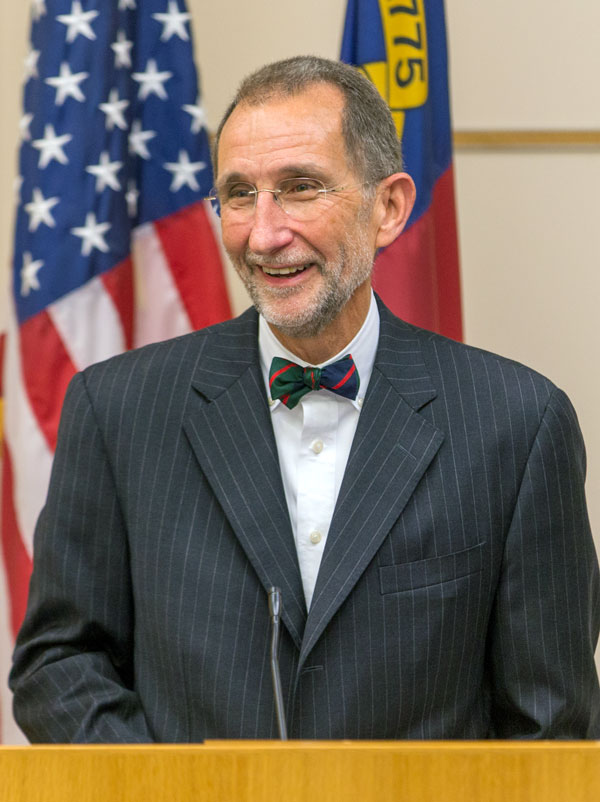 What's the most important thing you've learned about North Carolina since moving here in 1997?
There is a tradition, which goes back decades, of people–Republicans and Democrats–working together to make the state a better place. It is something that is an important part of our past, but also critical to our present and future. This is truly different about North Carolina – that elected officials, business leaders, community leaders, public servants, private citizens, nearly everybody, at their root, wants to do the right thing and do their part to make the state better. I look forward to doing my part.
Margaret Spellings Famously Relied On Davie As Her Favorite Canine Co Champion Of The University Will You Be Relying On A Four Legged Counselor
Yes, we have a dog. His name is Buddy, and the two of us go walking every morning and some in the evenings. He's an Italian water dog – a lagotto romagnolo – and I look forward to everyone getting to know him, because he's really quite wise in his way.
You clearly prefer bow ties over neckties. Why?
So, I started wearing bow-ties in the early-80s, and I started getting many compliments from people. A few years of compliments helped convince me to get rid of all my neck ties—I got rid of all of them. Some people hypothesize that, as a pediatrician, I must prefer bow-ties because they don't flop into wounds and other grizzly things. But that really isn't the reason. I just like bow-ties.
You gotta be idiosyncratic about something!