FOR IMMEDIATE RELEASE
November 9, 2018
CHAPEL HILL, NC – Two UNC System faculty members received the 2018 Governor James E. Holshouser, Jr. Award for Excellence in Public Service: Dr. David Westling, from Western Carolina University, and Dr. Walt Wolfram, from North Carolina State University. The pair of awards were presented at today's regular meeting of the University of North Carolina Board of Governors.
"Dr. Westling and Dr. Wolfram both richly deserve this recognition," said UNC Board of Governors Chair Harry L. Smith. "The Board of Governors honors their strong commitment to service. Their robust work on behalf of the community and the state embodies what the University does best."
The award honors faculty who exemplify the University's commitment to service and community engagement. Created in 2007 and renamed after the former governor in 2013, the award is designed to "encourage, identify, recognize and reward public service by employees of the University." Typically, the UNC System names just one recipient of its prestigious annual service award, but this year, for only the second time in the award's history, the committee made an exception.
"The UNC System has a profound effect on lives, benefitting not just our students but every North Carolinian. The Holshouser award is a tangible reminder of this," said UNC System President Margaret Spellings. "Dr. Westling and Dr. Wolfram demonstrate that education should always be about much more than delivering information. It should be driven by the mission to make lives better in our communities, across our state, and beyond."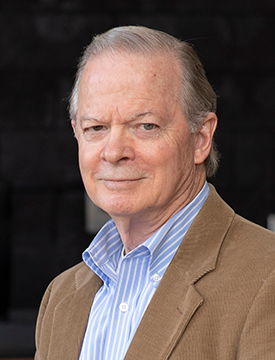 Dr. David L. Westling is WCU's Adelaide Worth Daniels Distinguished Professor of Special Education. He is recognized internationally as a leader in the field and has been awarded more than $7.5 million dollars in grant money to fund projects designed to improve the ways schools serve disabled students and the teachers who instruct them.
Dr. Westling's signature effort at WCU is the University Participant Program. This program helps college-age adults with learning disabilities fully engage with campus life. Westling pairs student volunteers with program participants, facilitating disabled students' participation in classes, social and recreational activities, and student organizations. Every year, roughly 200 students volunteer for the program, which has become a model for similar programs on campuses worldwide.
"Dr. Westling's efforts improve the quality of life for not just those residents of the state who face developmental and intellectual disabilities," said WCU Interim Chancellor Alison Morrison-Shetlar, "But also all North Carolinians by helping provide a better understanding of those individuals – and an appreciation for the fact that our commonalities vastly outweigh our differences."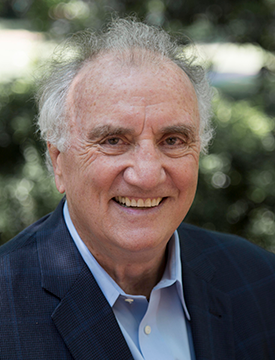 Dr. Walt Wolfram is the William C. Friday Distinguished University Professor in NC State's Department of English. Wolfram specializes in linguistics. Through teaching, public presentations, publishing, digital archive programs, and documentary filmmaking, Dr. Wolfram helps North Carolinians to understand and value the historical roots of the state's linguistic diversity.
Much of Dr. Wolfram's work is dedicated to preserving this often-overlooked aspect of North Carolina's heritage. NC State's linguistics program has received national recognition for its films, which capture how people in different cultural, economic, and situational contexts talk. Dr. Wolfram also established the Sociolinguistic Archive and Analysis Project. This web-based archive, which began 25 years ago, now includes more than 4,350 interviews with residents in every region of the state and over 3,800 hours of audio. This initiative – the largest of its kind in North America – will ensure that future generations will be able to hear and study the evolution of North Carolina's varied voices.
The broader aim of Dr. Wolfram's work is to celebrate linguistic diversity and to dispel stereotypes and misconceptions that listeners often associate with unique dialects. As a result of his work, NC State has become the first university to incorporate language differences into its diversity programming, regularly offering workshops and online resources to help students, faculty, and staff value linguistic diversity. These educational efforts extend well beyond NC State's campus; Dr. Wolfram's tireless dedication has helped establish North Carolina as the national model for its support of language awareness programs.
"Because of his work, generations to come will be able to remember and appreciate our state's unique dialects and languages – from the 'hoitoiders' of the Outer Banks to the nuances of the mountain hollers; from the Cherokees, to the Lumbees, to [other] dialects unique to race, ethnicity, and class," said NC State Chancellor Randy Woodson. "His work has transformed both language attitudes and policies in this state and beyond."
Both recipients will receive a $7,500 stipend and a bronze medallion honoring their work.