Three recent graduates of UNC System institutions will develop professional skills at the UNC System Office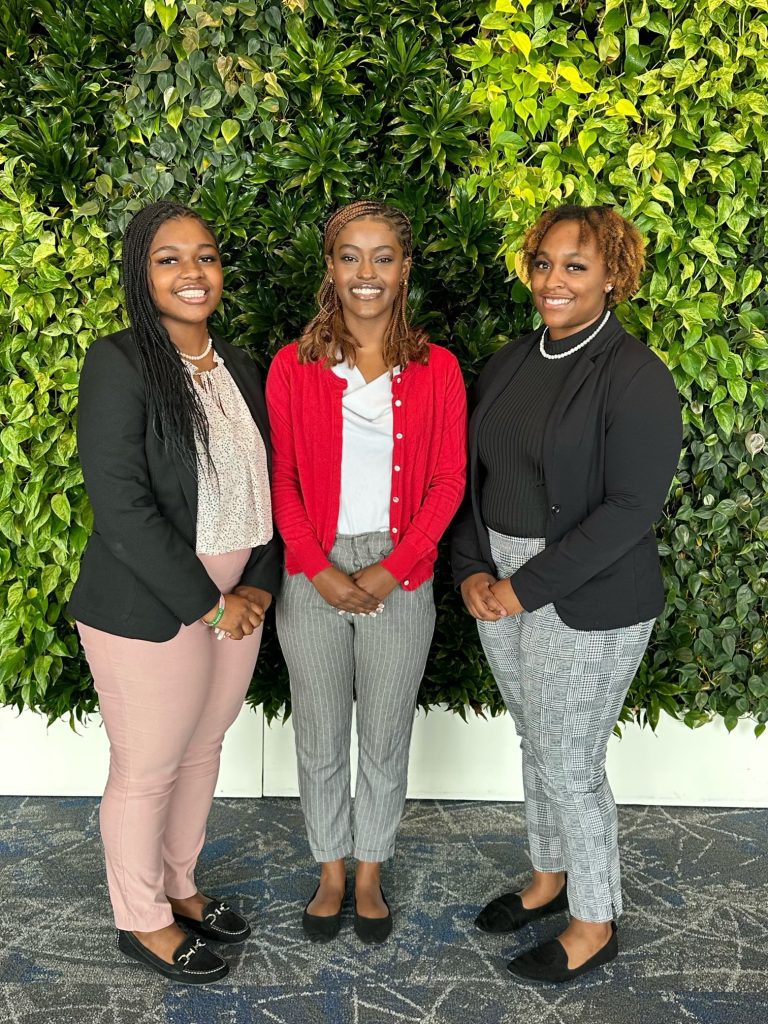 RALEIGH, N.C. — Three recent graduates of University of North Carolina System institutions will serve as Presidential Scholars for the 2023-24 academic year.
Presidential Scholars serve a one-year appointment and provide a wide range of professional functions for the University of North Carolina System Office. The scholars interact with the president, his senior leadership team and members of the UNC Board of Governors. They also work in areas including education, public policy, research and strategic initiatives that affect higher education.
The scholars were selected from a competitive pool of applicants who demonstrated leadership skills, intellectual curiosity and a strong interest in higher education and public service.
This year's class includes:
Patience Jones:
Patience Jones, of Raleigh, is a summa cum laude graduate of North Carolina Central University where she earned a Bachelor of Arts in English with a focus on secondary education and a Bachelor of Science in Psychology. Jones was a student leader while at NCCU, holding multiple positions on the Honors Student Council, Joint Greek Council, and in her sorority, Zeta Phi Beta. Previously, Jones interned with the University of North Carolina System as a Marian-Drane Graham Scholar conducting research on Educator Preparation Programs and the Lab School initiative. Following that experience, she served as a UNC Association of Student Governments Fellow, researching the allocation of student fees towards mental health services. Concurrent to her ASG fellowship, Jones served as the vice president of HBCU and MSI Relations. Outside of student leadership, Jones interned with the Duke Data Plus program to visualize Durham Public Schools' data. She also co-published a paper on culturally responsive pedagogy and worked with the non-profit BeGreat Together on art and advocacy related initiatives. As a presidential scholar, Jones plans to learn about the nuances of higher education policy while employing the knowledge and skills she gained during college. Following the fellowship, Jones hopes to obtain her master's in data analytics or education policy and analysis.
Ezana Tamrat:
Ezana Tamrat is a first-generation alumna of North Carolina Agricultural and Technical State University. She was originally born and raised in Addis Ababa, Ethiopia, before her family moved to Arlington, VA. Throughout her undergraduate experience, Ezana was involved in multiple organizations on campus. She served in the Student Government Association throughout her time at NC A&T. In her senior year she represented her peers as Student Body President and ex-officio member of the Board of Trustees. While Student Body President, Ezana worked to improve mental health resources, address food insecurity and celebrate campus diversity. Outside of SGA, Ezana served as the Public Relations Chair for the National Black Law Student Association and is a proud member of Alpha Lambda Delta Honor Society. In spring of 2021, she was initiated into the Alpha Mu chapter of Delta Sigma Theta Sorority Incorporated. After her year as a scholar, Ezana plans to attend law school and is interested in international law.
Taliyah Daniels:
Taliyah D. Daniels, of Longwood, NC, graduated from the University of North Carolina at Pembroke, where she earned a Bachelor of Arts in Political Science. While at UNCP, she held numerous student leadership positions, culminating in her role as Student Body President and ex-officio member of the Board of Trustees. For three years she devoted her time to peer mentorship as a LEAD Fellow, working to educate students on leadership qualities. Daniels also serves as a member of Alpha Kappa Alpha Sorority, where she is committed to being of service to all mankind. She plans to use her time as a scholar to further develop leadership and campus engagement skills and gain the knowledge necessary for her future career plans in public service while learning from some of the state's most impactful leaders.