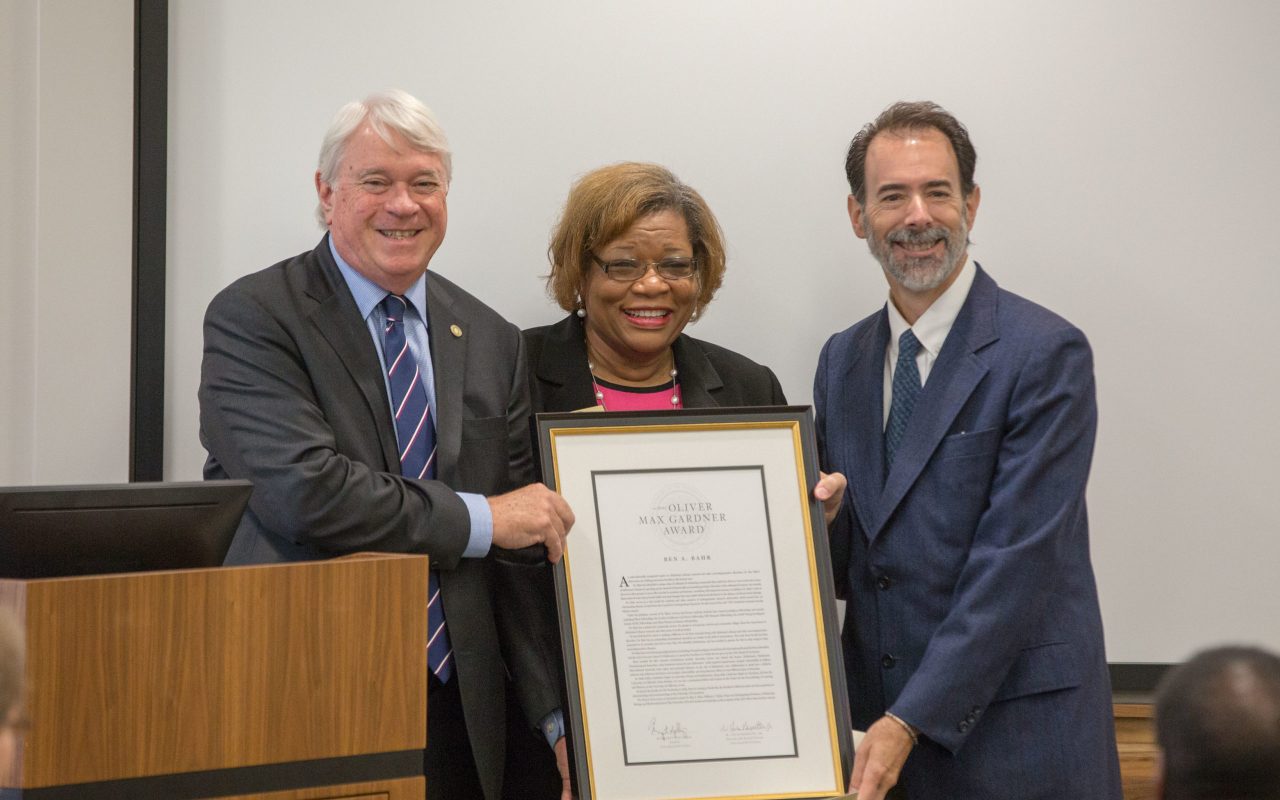 CHAPEL HILL, NC – The University of North Carolina announced that Ben Bahr, the William C. Friday Chair and Distinguished Professor of Microbiology and Biochemistry at the University of North Carolina at Pembroke, is the recipient of the 2017 Oliver Max Gardner Award.
The award, established by the will of former North Carolina Governor O. Max Gardner, recognizes faculty who have "made the greatest contribution to the welfare of the human race." The winner, who is selected by the UNC Board of Governors, also receives a $20,000 stipend. The Gardner award is the highest honor the system confers on faculty and is the only award for which all faculty members across the 17 campuses are eligible. Bahr is the first faculty member from UNCP to receive the award.
"Dr. Bahr's world-class Alzheimer's research has advanced our understanding of the human mind and helped move us closer to a cure," said UNC System President Margaret Spellings. "Dementia and other related memory disorders impact millions of people, and Dr. Bahr's work has given new hope for patients and families across the world."
Bahr, who has taught at UNC Pembroke since 2009, is an internationally recognized expert on neurodegenerative disorders, including Alzheimer's disease. Bahr has identified a unique class of chemical compounds that could help improve memory and slow down or even reverse the course of Alzheimer's disease. Some of Bahr's other work on blast-induced brain injury has resulted in advancements that may explain behavioral alterations in the absence of obvious brain damage.
The work from his lab has been presented in 16 countries, has led to more than 150 scientific publications, and has resulted in patents for first-in-class drugs to treat neurodegenerative diseases.
Most recently his lab's research contributions include:
Dementia science and related risk factors (Alzheimer's, Parkinson's, FTD);
Early treatment avenue for pre-Alzheimer's (mild cognitive impairment);
Synaptic vulnerability in military blast-induced, traumatic brain injuries and potential influence on the risk of Alzheimer's;
New collaboration to study how a diabetes pathway may influence risk factors and synaptic vulnerability; and
Drug discovery efforts to treat different types of dementia.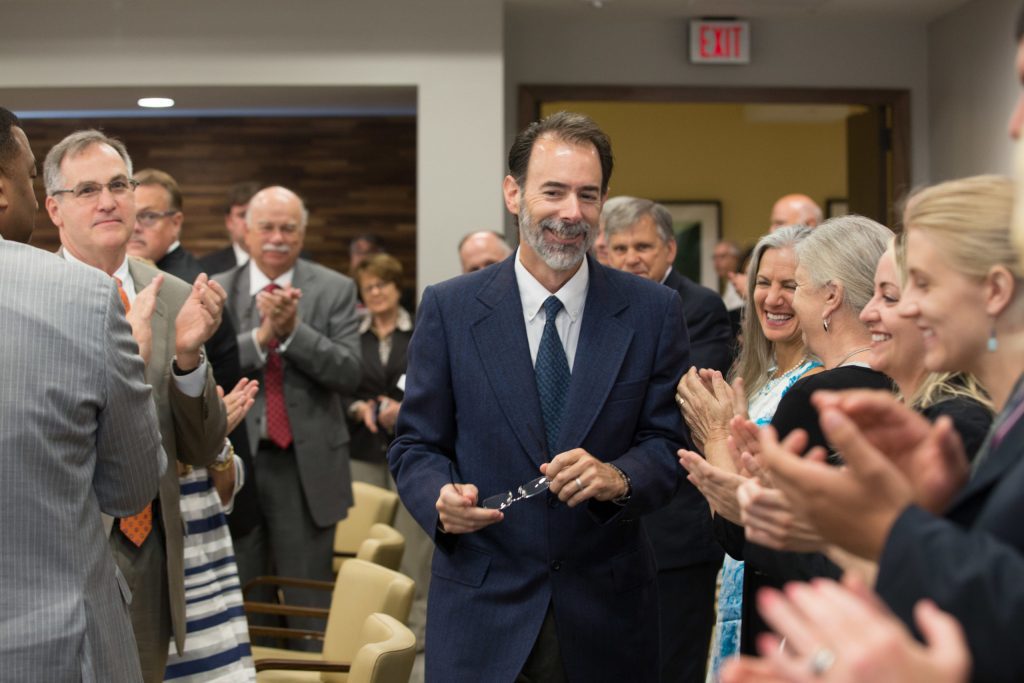 Bahr has received many prestigious honors during his career, including a Young Investigator Award from the International Society for Neurochemistry and the 2013 Governor James E. Holshouser Award for Excellence in Public Service given by the UNC Board of Governors.
Beyond his work as a researcher, Bahr also serves as a role model for students and other mentors of undergraduate research nationwide, which earned him an Outstanding Mentor Award from the Council for Undergraduate Research. He also received the 2017 UNC Pembroke Graduate Faculty Mentor Award.
Under his guidance, several of Dr. Bahr's current and former students have earned prestigious fellowships and awards, including Pfizer Fellowships, the Gordon Conference Carl Storm Fellowship, NSF Research Fellowships, the ADDF Young Investigator Award, NCBC Fellowships, and Glaxo Women in Science Scholarships.
"When you see him interacting with his students you realize this man's heart, is really the heart of an educator," UNC Pembroke Chancellor Robin Cummings said. "He's a researcher, he's a scientist, he's a faculty member but at his very heart, it's about the student. And I admire that about him."
Bahr also has a passion for community service. He speaks to civic groups, schools and community colleges about the importance of Alzheimer's disease research and other areas of medical studies.
Bahr holds a bachelor's degree in molecular biology and biochemistry, along with a doctorate degree in chemistry, all from the University of California-Santa Barbara. He was also a postdoctoral fellow and lecturer at the Center for the Neurobiology of Learning and Memory, at the University of California-Irvine.
"Dr. Bahr is known as a mentor and an advocate for students at UNC Pembroke, someone who balances world-class research with excellent teaching," said Spellings. "He has helped make UNC Pembroke a leader in undergraduate research, shaping a new generation of physicians and scientists. He's a devoted member of the UNCP community, and his work has helped bring international recognition to Robeson County and our state."