CHAPEL HILL, N.C. – David Crabtree, veteran broadcast journalist who has served as PBS North Carolina's interim chief executive officer since April, was appointed today to the role permanently, the UNC System announced.
The University of North Carolina Board of Governors voted to name Crabtree as CEO and general manager upon the recommendation of UNC System President Peter Hans, and with the support of the PBS North Carolina Board of Trustees and the Directors of the North Carolina Public Television Foundation. He will assume the permanent role immediately.
"We are fortunate to have a seasoned professional who understands television audiences, someone who knows and loves North Carolina, and someone who is deeply committed to the success of PBS North Carolina," Hans said. "Throughout the interim period of his leadership, he has listened carefully and put his considerable skills to work to guide an outstanding team of professionals on its mission to educate, inform and entertain North Carolinians."
Crabtree joined the organization in April, replacing Lindsay Bierman, who served as chief executive officer from August 2019 to March 2022. During the past six months, Crabtree has prioritized meeting one-on-one with staff, connecting with board members and partners, and supporting the staff as they deliver a robust portfolio of content, engagement and education initiatives to the state.
Crabtree and his team continue to navigate the rapidly changing media landscape with investments in multiplatform content distribution, including the launches of a redesigned pbsnc.org website and a new augmented reality app geared toward young learners, Explore NC, along with continued efforts to explore applications of NextGen TV technology in content and educational resource delivery.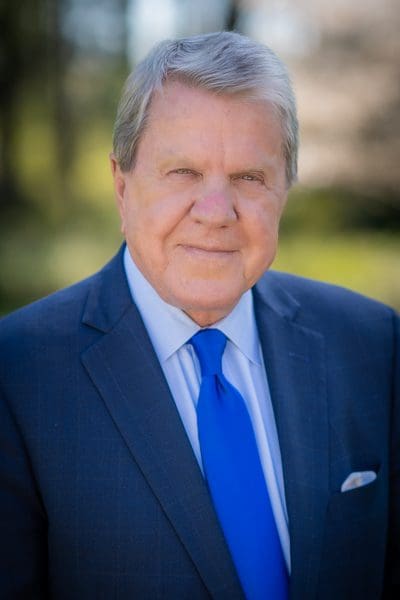 "It became clear during David's tenure that his leadership approach, extensive broadcast experience, connection to the state and commitment to public service made him uniquely qualified to lead the organization forward," said Jack Clayton, chair of the PBS North Carolina Board of Trustees. "We are grateful for his service as interim and excited about the possibilities he will bring to PBS North Carolina and the educational mission that is core to its 67-year history of service to the people of our state."
In his permanent role, Crabtree will have responsibility for the overall leadership, strategic direction, and operation of the organization, which has more than 150 permanent, temporary and contract employees across the state and a portfolio that includes in-person engagement, four over-the-air channels – PBS NC, the North Carolina Channel, Rootle 24/7 PBS KIDS and the Explorer Channel – and a growing digital portfolio for online content delivery. PBS North Carolina serves the third largest public media market in the United States, with over 90,000 members and an operating budget of over $30 million.
In addition to continuing to deliver the trusted content and transformational experiences the state has come to expect, under Crabtree's leadership, PBS North Carolina will meet the demands of the present and the future by reintroducing itself to North Carolina and articulating its value proposition through a statewide brand awareness campaign, a first-of-its-kind from the network. The powerful combination of Crabtree's name recognition, vast network of relationships and the organization's 10-year strategic plan position PBS North Carolina to achieve its long-term vision through a comprehensive fundraising campaign. "The future of PBS North Carolina is exceedingly bright," said Crabtree. "I'm honored to serve in this role and remain committed to the success and service mission of this treasured public media network."
Crabtree is well-known in North Carolina following a distinguished career as a broadcast journalist at WRAL from 1994 to 2022. An anchor and reporter with three decades in the television news industry, he received numerous awards, including 16 Emmy Awards, an Edward R. Murrow Regional Award and the duPont and Gabriel awards. He was named Reporter of the Year four times from the Radio Television News Directors Association and won the North Carolina Association of Broadcasters' Distinguished Service Award.
Crabtree's devotion to public service includes serving on the boards of Hospice of Wake County, Duke Raleigh Hospital, Duke Children's Hospital, the North Carolina Symphony and The Divinity School at Duke University.
A native of Nashville, Tennessee, Crabtree holds a bachelor's degree from Middle Tennessee State University and a master's degree in Theological Studies from Duke University's School of Divinity.
About The University of North Carolina System
The University of North Carolina System enrolls nearly 250,000 students at 17 institutions, including the state's 16 public universities and the nation's first public residential high school for academically gifted students. The UNC System is among the strongest and most diverse higher education systems in the country, with more than $1.8 billion in research expenditures and campuses that serve every region of the state. Affiliate organizations include UNC Health and PBS North Carolina, with its 12-station broadcast network.
About PBS North Carolina
As North Carolina's statewide PBS network serving the country's third largest public media market, PBS North Carolina educates, informs, entertains and inspires its audience on air, online and in person. Through its unique partnership of public investment and private support, the network includes in-person engagement, digital-first social and online content delivery and four over-the-air channels: PBS NC, the North Carolina Channel, Rootle 24/7 PBS Kids and the Explorer Channel. Additionally, PBS NC serves as the backbone for North Carolina's state emergency services.