Festivals Highlight the Diversity of Arts Engagement Across North Carolina
On April evenings in Durham, those lucky enough to have a ticket will catch some magical moments at the Durham Arts Council. A chanteuse's sultry voice might float through the dusk, pleading to a distant lover. A trumpet's blare might liven up the otherwise sleepy night. Vibrant Latin rhythms might transform a lackadaisical shuffle into a scorching dance.
Jazz. It brings the city to life in more ways than one.
For 29 years, the North Carolina Central University Jazz Festival has kept America's original art form pulsing in the heart of downtown Durham. The 2019 spring festival assembles a chorus of sounds, from students and faculty to internationally recognized headliners, including Nneena Freelon, James Gates, Brian Miller, and Carlos Bislip.
The spring event exemplifies one of the UNC System's most significant contributions to North Carolina: sustaining arts and culture throughout the state. The arts have unquantifiable impact throughout the state. Art entertains. It improves the quality of life. It makes North Carolinians more introspective and thoughtful.
The culture industry also brings tangible economic benefits, producing jobs and promoting tourism. A recent study by the North Carolina Arts Council determined that "the nonprofit arts and culture industry generates $2.12 billion in direct economic activity in North Carolina, supporting almost 72,000 full-time equivalent jobs and generating $201.5 million in revenue for local governments and the State of North Carolina."
Three festivals reflect the diversity of UNC System arts initiatives. North Carolinians can celebrate spring with NCCU's jazz festival. In the thick of the summer, they can head to the beach for UNC Wilmington's multimedia Lumina Festival in July. And they can kick off the fall season at Western Carolina University's Mountain Heritage Day in September.
Those lucky enough to plan a caravan to all three summer festivals would crisscross the state. Along the way, they would encounter the sheer diversity of creativity from the mountains to the coast. Each region has its own remarkable artistic complexion. Woven together, they form an extraordinary cultural tapestry.
These and other UNC System arts initiatives help preserve North Carolina's cultural lineage. This work doesn't pay tribute to calcified relics of a long-gone era. The enthusiastic crowds at these festivals shows how the University's efforts keep the state's creative traditions vital and relevant.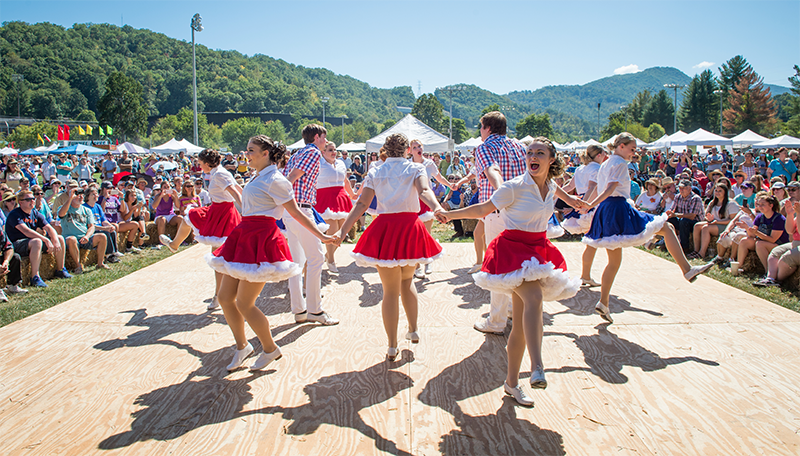 Where Tradition Dances with the Modern
Any mention of jazz conjures up images of major metropolitan centers: New York's 52nd St., Chicago's Bronzeville, New Orleans' Bourbon Street, or Los Angeles' Central Avenue.
But America's art form is North Carolina's art form. Ask Dr. Ira Wiggins, director of NCCU's Jazz Studies Program, about the state's influence on jazz, and he will launch into a breathless recitation of all greats who were either born or spent their formative years in North Carolina.
"Thelonious Monk, Nina Simone, John Coltrane, Percy Heath, Max Roach. Dizzy Gillespie studied here. There are too many to name," he said. "There's a rich heritage of musicians from North Carolina who've become national treasures, so it's important for students to know that history."
But the crowds drawn to the jazz festival don't come for a history lesson. They come for dynamic music that's of the here and now. Attendees are sure to hear beloved standards. But they'll also hear the future of the art form. Funk, electric and acoustic, modern reinterpretations, and globally-inflected jazz all share the festival stage.
Carving out a future for a century-old musical form is the festival's central mission. Organizers use the festival as an occasion to spotlight student and faculty performances, giving young musicians a hint of what it's like to play professionally.
Beyond having an opportunity to share the stage with world renowned artists, students in NCCU's jazz studies program work closely with the headliners in workshops and master classes prior to performances.
The 2019 program adds another layer of inspiration. Two of the headliners, Brian Miller and James Gates, are internationally recognized NCCU alumni. These opportunities give students a chance to network and to see the professional possibilities available to them after they graduate.
Finding links between tradition and the future is a defining feature of all three festivals.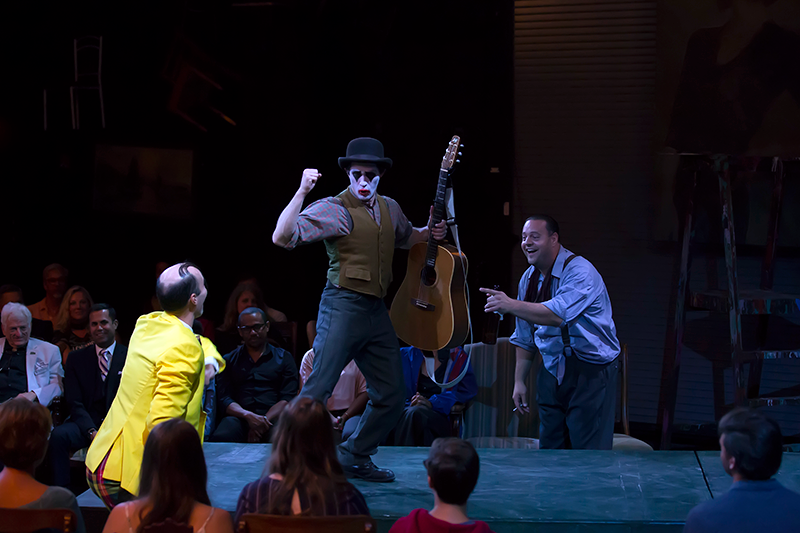 Tapping into the Spirit of Collaboration
One of the hot tickets for the 2019 Lumina festival will be … a history lesson.
But this won't be a formal lecture delivered from behind a lectern. Instead, New York Times contributing writer John Jeremiah Sullivan will dig into Wilmington's musical legacy with a concert. In his research into the city's past, he discovered the story of a 19th-century musician and composer who might've been the first to classically notate "the blue note."
The blue note is the moody drop in musical tone that is most commonly associated with improvisational music, particularly American jazz and blues. Sullivan's research is significant because it highlights a moment of cultural melding – when folk meets formal – with ties to Wilmington's history.
In keeping with the lecture's theme of cross-pollination, Sullivan will deliver his account of history as part of a trio, so to speak: renowned musicians Rhiannon Giddens (an NC School of Science and Mathematics alum) and Regina Carter will use their craft to bring this academic topic to life.
This particular program exemplifies how Lumina and the other festivals break down silos. Each forges links between past, present, and future. Each bridges the gap between academic discourse and artistic expression. And each brings together campus and community for productive collaboration.
The Lumina Festival is a multimedia event, fusing cinema, dance, music, poetry, opera, and theater.
Such an ambitious undertaking depends on the strong partnerships UNCW has forged with the community. Now going into its third year, the Lumina Festival was originally envisioned as an outgrowth of the university's community engagement mission in the arts. Hoping to get more mileage out of an existing relationship with Opera Wilmington, festival organizers brought in other community partners: the Alchemical Theater Company, Wilmington's Black Arts Alliance, Wilmington Latin Dance, and the Cucalorus Film Festival.
The result of these productive partnerships is an expansive festival that promotes and supports the wealth of artistry springing from the region.
This spirit of collaboration has led to another highly anticipated performance on the 2019 program: an advance preview of an American Dance Festival production. Footprints will present three modern dance classics by groundbreaking choreographers: Martha Graham's Dark Meadow Suite, Merce Cunningham's How to Pass, Kick, Fall and Run, and Paul Taylor's Esplanade.
"This is a real coup for us," explained Kristen Brogdon, director of UNCW's Office of the Arts. "The New York Times has called the ADF 'one of the nation's most important institutions' because of its work to cultivate international appreciation of dance as an art form. The performance of Footprints is a prime example of what can happen anytime the university partners with allied community organizations. Collaborations expand the boundaries of opportunity and amplify the important work UNCW and its partners are doing."
This spirit of collaboration can have a profound impact on communities, promoting a better quality of life and stronger, more diverse economies.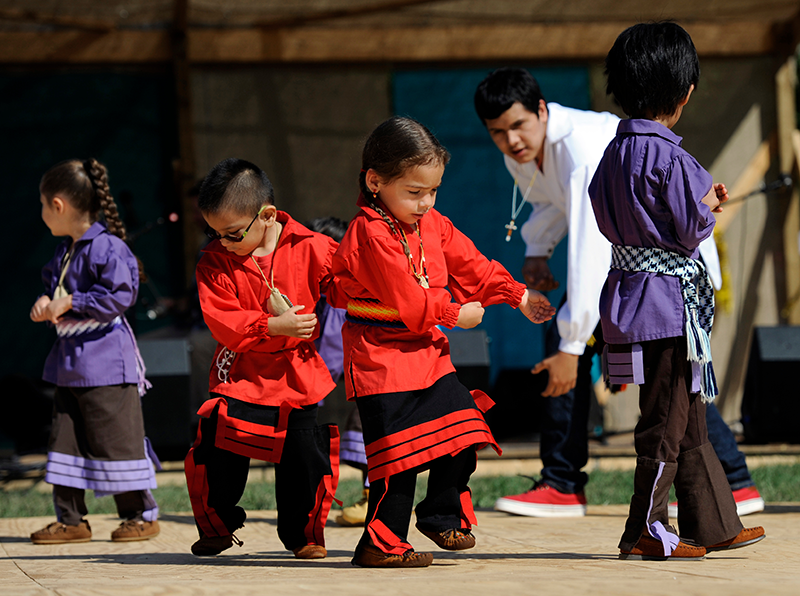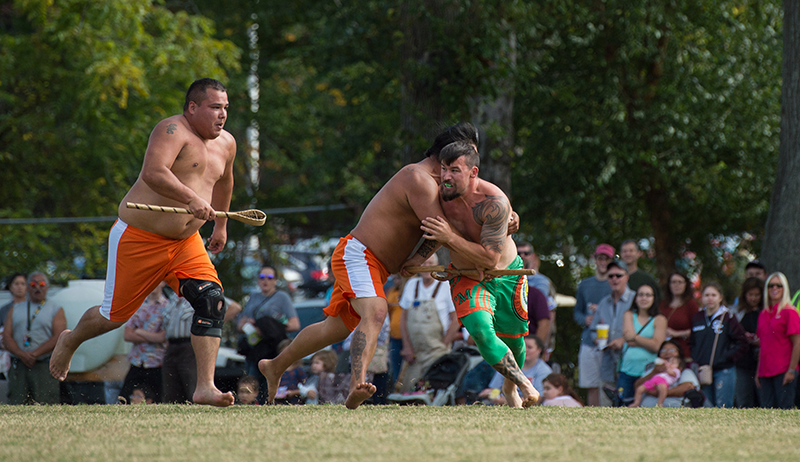 Preserving Heritage, Promoting the Arts, and Strengthening Communities
Western Carolina University is the only institution in the UNC System located in an unincorporated community: Cullowhee. Roughly 6,000 live permanently in the area. But in September, just as summer has come to a close, 15,000 people will pour onto the campus' intramural fields. Mountain Heritage Day is the last hurrah before the autumn chill transitions to the winter freeze.
Geoff Cantrell, director of marketing and publicity for Mountain Heritage Day, is fond of calling the festival "the university's annual gift to the community." With 15,000 attendees out in force, it's clear that WCU's gift keeps on giving. As the North Carolina Arts Council study would indicate, each year that sizeable crowd spends a significant amount of money supporting regional crafts and food.
The UNC System's sponsorship of arts education and initiatives puts muscle behind the important arts and culture economic sector. This activity is critical to the UNC System's pursuit of a central goal in its Strategic Plan: to "increase investment of time and resources in strengthening North Carolina communities."
Community engagement through the arts doesn't just help build local economies. It strengthens the social fabric that holds communities together.
More than a platform for Scotch-Irish history, Mountain Heritage Day is a celebration of the many different traditions and cultural influences that make up the mountain community. With three stages of live entertainment, more than 130 food and craft vendors, and interactive activities aplenty, the festival covers a lot of ground … literally and figuratively.
Voices sing everything from gospel to bluegrass, mountain swing to country. Food vendors tempt attendees with a rainbow of decadent delights, from fry bread to kettle corn. Children learn how to play Cherokee stickball, while other kids of a certain age can huddle around vintage cars.
The festival is 100 percent fun, but it's not all fun and games. Interpretive booths help attendees learn about local histories. Community groups are on hand to cultivate interest in their missions. University programs sponsor booths to designed to spark interest in local archeology, languages, and health and wellness.
As Geoff Cantrell emphasizes, the event's name shouldn't "make it sound too historical, because the festival also highlights what our future holds."
Attending Mountain Heritage Day, one can't help but recognize that the Jackson County community is tight, and it's anything but homogeneous. This celebration of the region's living traditions will sustain the community well into the future.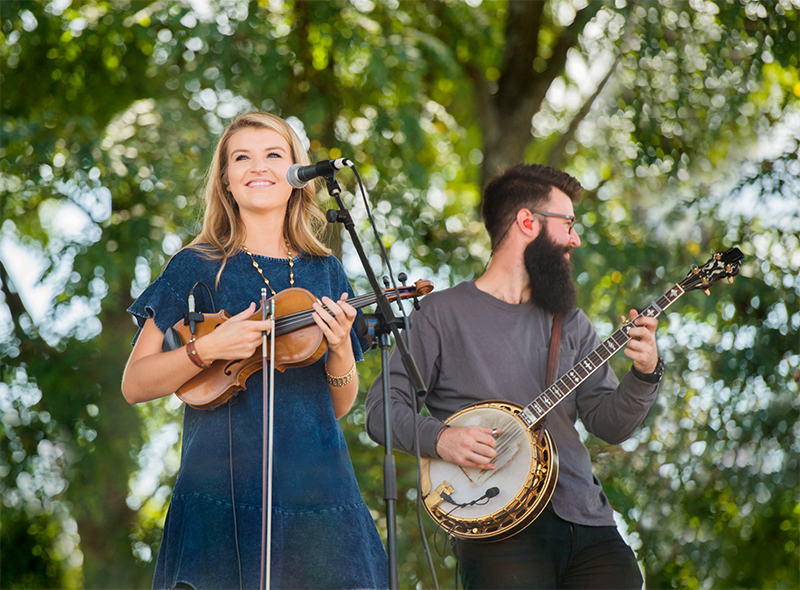 Notes that Sustain
UNC System arts initiatives, both large and small, coax out the creativity nascent in any North Carolina community.
Festivals, readings, art galleries and museums, concerts, dance and theatrical performances, film screenings, lectures—throughout the UNC System, there's a program on the bill for everyone.
UNC System President Bill Friday used to say that the UNC System is North Carolina's "mighty engine." It's not just the drive shaft for the state's economy. The University also empowers communities to support what's indispensable to our quality of life: art and culture.
"This is really important. For example, if it weren't for the classroom—not just here at Central but at others across the country—I think jazz would have disappeared some time ago," said Dr. Wiggins.
Imagine a North Carolina without jazz. Or without dance, or literature, or drama, or cinema for that matter. A community without arts is like a trumpet without breath: silent and soulless.