Broad, who served as president of the System from 1997 through 2005, passed away on Jan. 2, 2023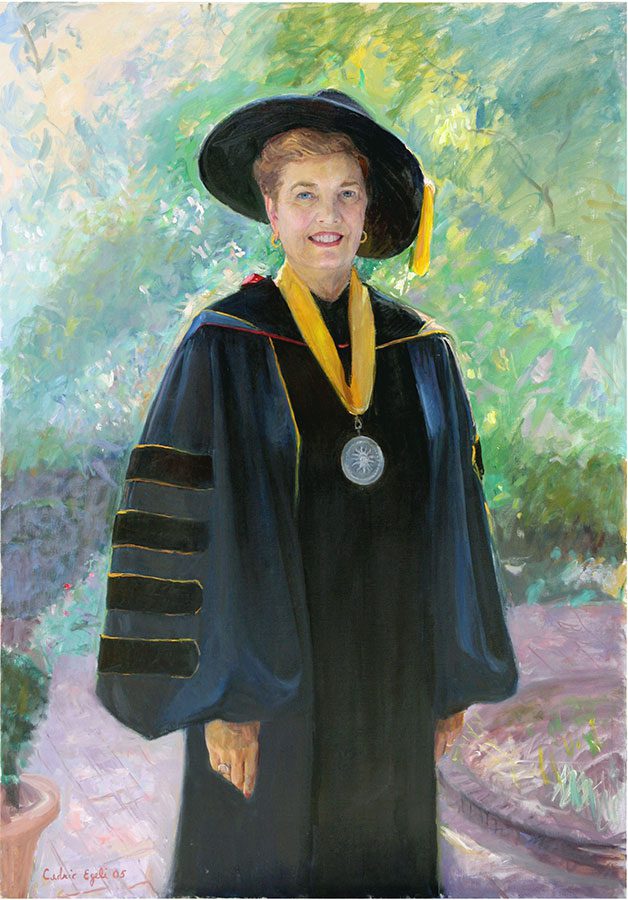 "Molly Corbett Broad was a trailblazer and a visionary. She came to North Carolina at a pivotal moment for our public universities, laying the groundwork for growth and progress across our state. She oversaw a historic $3.1 billion higher education bond and created the state's first need-based scholarship program, opening the doors of higher education to far more North Carolina students.
"She will be remembered as one of the giants of American higher education. I'm so grateful I had the opportunity to work alongside her, and grateful for all she did on behalf of North Carolina."
– Peter Hans, president of the University of North Carolina System
"Molly was one of the great visionary leaders of higher education in America. She led our UNC System during a time of tremendous growth and was a tireless champion for the students that our public universities served. I am so grateful for her friendship and her significant contributions to our state."
– Former North Carolina Gov. Jim Hunt
"Molly was the consummate educator who always put her students first, ahead of faculty, staff, and System administrators. She was nationally recognized by her peers for her intellect, diplomacy, and strategic thinking. When one spoke with Molly, she engaged you in a meaningful and substantive conversation while also being keenly aware of her audience and their thoughts. I was fortunate to have served as an officer of the UNC Board of Governors for five of Molly's eight years as president of UNC. She had a profound impact upon public higher education across our nation."
– Jack Cecil, former officer and member of the UNC Board of Governors
"Molly Broad was president of the UNC System at a time of explosive enrollment growth, technological change and capital expansion. Among her many accomplishments, she led the most successful higher education bond referendum in American history, yielding critical financial resources for faculty support and student success. American higher education, and the UNC System in particular, are stronger and more effective in meeting the educational needs of students because of the unique talents and leadership of President Molly Broad. Her voice will be missed."
– Brad Wilson, former chair of the UNC Board of Governors
About The University of North Carolina System
The University of North Carolina System enrolls nearly 240,000 students at 17 institutions, including the state's 16 public universities and the nation's first public residential high school for academically gifted students. The UNC System is among the strongest and most diverse higher education systems in the country, with more than $1.8 billion in research expenditures and campuses that serve every region of the state. Affiliate organizations include UNC Health and PBS North Carolina, with its 12-station broadcast network.