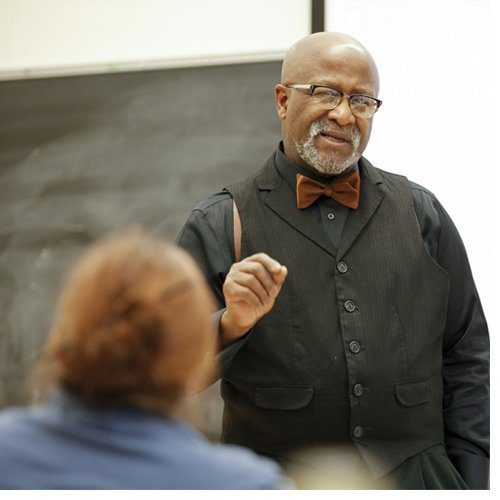 The State of Black Asheville Research Spurs Buncombe County Commissioners into Action
Ten years after research into The State of Black Asheville began, that ongoing UNC Asheville student research project has made headlines, coming from the classroom into the community and prompting significant new funding by Buncombe County for community programs addressing the needs of underserved, poor communities.
Annually since 2007, UNC Asheville Professor of Political Science Dwight Mullen has led his students in collecting and presenting an array of data on health, housing, income, education, employment and incarceration rates – cataloging the severe racial disparities in Asheville. And over the past 10 years of assessing The State of Black Asheville, "In pretty much every area the students have looked at, the disparities by race have widened," said Mullen.
"It began in a class on public policy in the fall of 2006, on the heels of Hurricane Katrina in New Orleans," he recalled. "The question the class raised was, 'If the hurricane hit Asheville, who would be floating in the water?' And so they looked at many public policy areas including education, health care, criminal justice and housing. They found these racial disparities and wanted to present them for Black History Month 2007. The students asked me – I didn't ask them – to work through the Christmas break to pull papers together." The result was a full-day presentation to civic and government leaders that drew an audience of some 400 people.