Socially distanced event to help students and families with paying for college
Chapel Hill, NC – Gaining Early Awareness and Readiness for Undergraduate Programs (GEAR UP) North Carolina is excited to announce a free FAFSA HotSpot Drive-In to support students as they complete the Free Application for Federal Student Aid (FAFSA).
Students and parents are urged to save the date:
What: GEAR UP NC FAFSA HotSpot Drive-In
When: Friday, November 13, 9 am – 5 pm and Saturday, November 14, 10 am – 3 pm
Where: Albermarle High School parking lot, 311 Park Ridge Rd, Albemarle, NC 28001
Completing the FAFSA is the first step toward paying for college. It determines a student's eligibility for grants, scholarships, work-study opportunities, and loans. The FAFSA opened on October 1 for the 2021–2022 school year.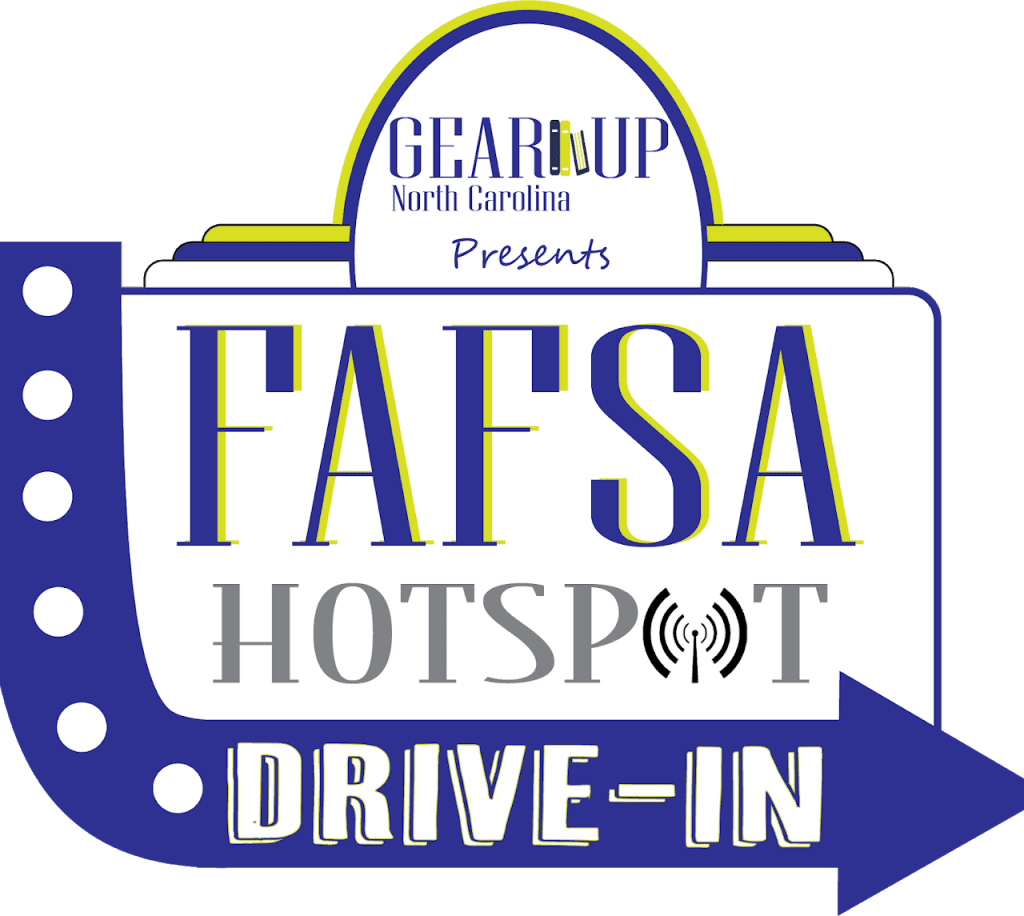 This inaugural event is scheduled as a local resource to complement NC Countdown to College, North Carolina's annual push throughout the month of October to support high school seniors as they complete three important college enrollment steps: residency determination, FAFSA completion, and college applications.
The GEAR UP NC FAFSA HotSpot Drive-In will offer families free Wi-Fi service, access to financial aid counselors, and other volunteers. The event will be held in the Albermarle High School parking lot and is designed to serve seniors from Stanly County Schools and surrounding counties. Organizers strongly encourage interested students to preregister for the drive-in through the event website.
Guests can park their vehicles in designated areas and connect to GEAR UP's mobile hotspot network. Those who need assistance simply need to turn on their vehicle's hazard lights, and a college-access professional will come to them, ready to answer questions. Signs posted around the parking lot will provide further instructions and helpful reminders.
"At a time when many students are remote learning and don't always have access to reliable internet service, we are working diligently to fill that void," said Patti Harris, College Access and Success Manager, GEAR UP NC. "No matter what form of post-secondary education a student plans to pursue, FAFSA can help them qualify for the funds to reach their education goals. We encourage anyone who needs assistance with the FAFSA to attend this free community event."
About GEAR UP NC
GEAR UP is a federally funded program from the U.S. Department of Education. The national college access initiative aims to increase the number of students who are prepared to enter and succeed in post-secondary education. As a state grantee, GEAR UP NC collaborates with partners statewide to disseminate information and tools to support students and families in navigating the path to college. GEAR UP NC also works with target school districts to improve academic readiness and increase students' and families' knowledge of postsecondary options, preparation requirements, and financing. By 2026, GEAR UP NC plans to provide academic preparation and college exploration services to nearly 35,000 students and their families. GEAR UP NC is administered by the University of North Carolina System Office.
About College Foundation of North Carolina (CFNC)
CFNC is a free service of the State of North Carolina provided by a collaboration of Pathways (the NC Department of Public Instruction, the NC Community College System, the NC Independent Colleges and Universities and The University of North Carolina System), the North Carolina State Education Assistance Authority, and College Foundation, Inc. CFNC promotes access to North Carolina higher education and assists students with education planning, career planning, and applying and paying for college. NC Countdown to College is sponsored by CFNC. During the month of October, CFNC and its education partners throughout the state are providing important college enrollment resources to students and parents around North Carolina.
Media contact:
Mary Lindsaye Boyd
mboyd@919marketing.com
(919) 459-8165