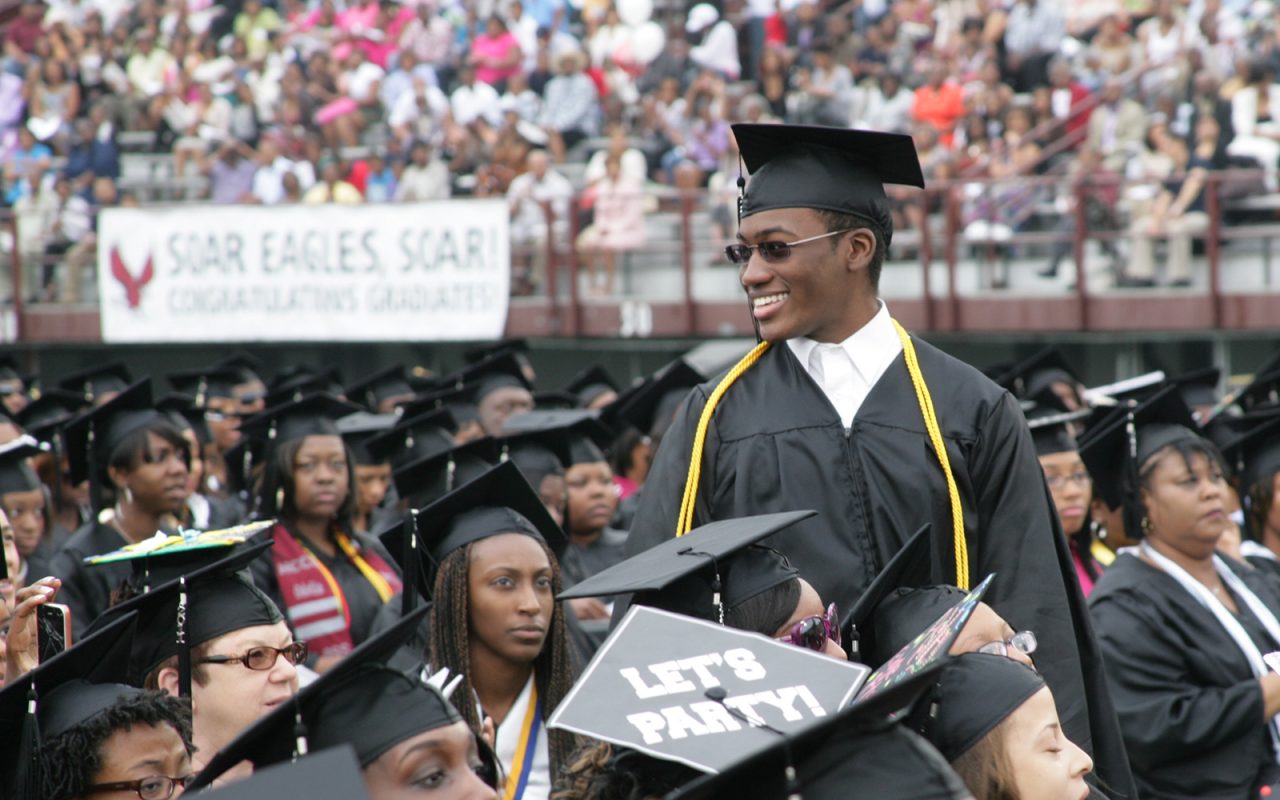 New merit scholarship offers select NC students full rides to N.C. A&T, NCCU
Applications are now open for scholarships at two University of North Carolina incumbent institutions for incoming qualifying students to have the chance to get free tuition and expenses, plus an opportunity to study abroad.
Fall 2018 incoming freshmen at North Carolina Agricultural and Technical State University and North Carolina Central University who are exceptional scholars and well-rounded individuals have the opportunity to compete for the University of North Carolina's newest merit-based scholarship, the Cheatham-White Scholarship.
The program, created by the North Carolina General Assembly, will offer students a fully-funded, four-year scholarship, paying for the tuition, room, board, student fees, a laptop, travel and personal expenses. Each scholarship also will provide students with four summers of funded enrichment and networking opportunities, including studying abroad.
The scholarship is open to any qualifying student who is a U.S. citizen or permanent resident; on course to graduate from high school during the spring semester prior to college admission; has a minimum 4.0 GPA; a minimum 1280 (new)/1200 (old) SAT or 28 ACT; shows exceptional character and leadership qualities; is involved with extracurricular activities; and demonstrates aa strong commitment to service.
The application process began September 1 and runs through September. Incoming freshmen can be nominated by an administrator at their high school or by self-nomination. Those selected for the scholarship will be informed in early February.
"The Cheatham-White Scholarship program is a wise investment in the future of our state," NCCU Chancellor Johnson O. Akinleye said. "Not only will it reward the very top-tier of students each academic year, but also allow our campus to become an increasingly visible and competitive for high-achieving students from across the country, raising our university's profile overall."
"The Cheatham-White Scholarship Program will provide an excellent opportunity for N.C. A&T to recruit even more highly-motivated and high achieving students who will positively impact our intellectual climate," added N.C. A&T Interim Provost Beryl McEwen. "Our expectation is that the Cheatham-White Scholars will significantly increase the creative exchange of ideas and innovative thinking in our classrooms and laboratories as they prepare to be tomorrow's leaders in their chosen careers."
Karrie Dixon, vice president for Academic and Student Affairs for the University of North Carolina system, said the scholarship program is on par with any other merit-based academic scholarship offered by the University. She noted that the scholarship helps fulfill two points of the UNC Board of Governors' Strategic Plan: Access and Affordability.
"I think it's a great opportunity for these two institutions," she said. "It's going to help attract high-achieving students. It helps broaden the scope of how people will realize the quality educational experience these universities offer."
Dixon said the program will focus on three components: leadership; community service; and experiential learning. Winning students will have a more rigorous academic curriculum.
The scholarship is named for two of the state's first black Congressman, Henry Cheatham and George Henry Wright. Both men represented the state's Second District at the end of the 19th century.
To learn more about the Cheatham-White Scholarship, visit: NC A&T State University or North Carolina Central University.