Elizabeth City State University
In January 2017, the Board of Governors of the University of North Carolina unanimously approved Higher Expectations, a five-year Strategic Plan for the UNC System. The Plan calls on the UNC System to achieve ambitious goals in access, student success, affordability and efficiency, economic impact and community engagement, and institutional excellence and diversity.
Progress on these goals and metrics will be achieved through the hard work and commitment of institutional leaders, faculty, and staff. In that spirit, Elizabeth City State University has identified these contributions that Elizabeth City State University aspires to make to the UNC Strategic Plan over the next five years.
---
Prioritize
Rural Enrollments
By fall 2021, ECSU will enroll 1,508 rural graduates, a 63.2% increase over 2016 levels (584 additional rural students over a base of 924).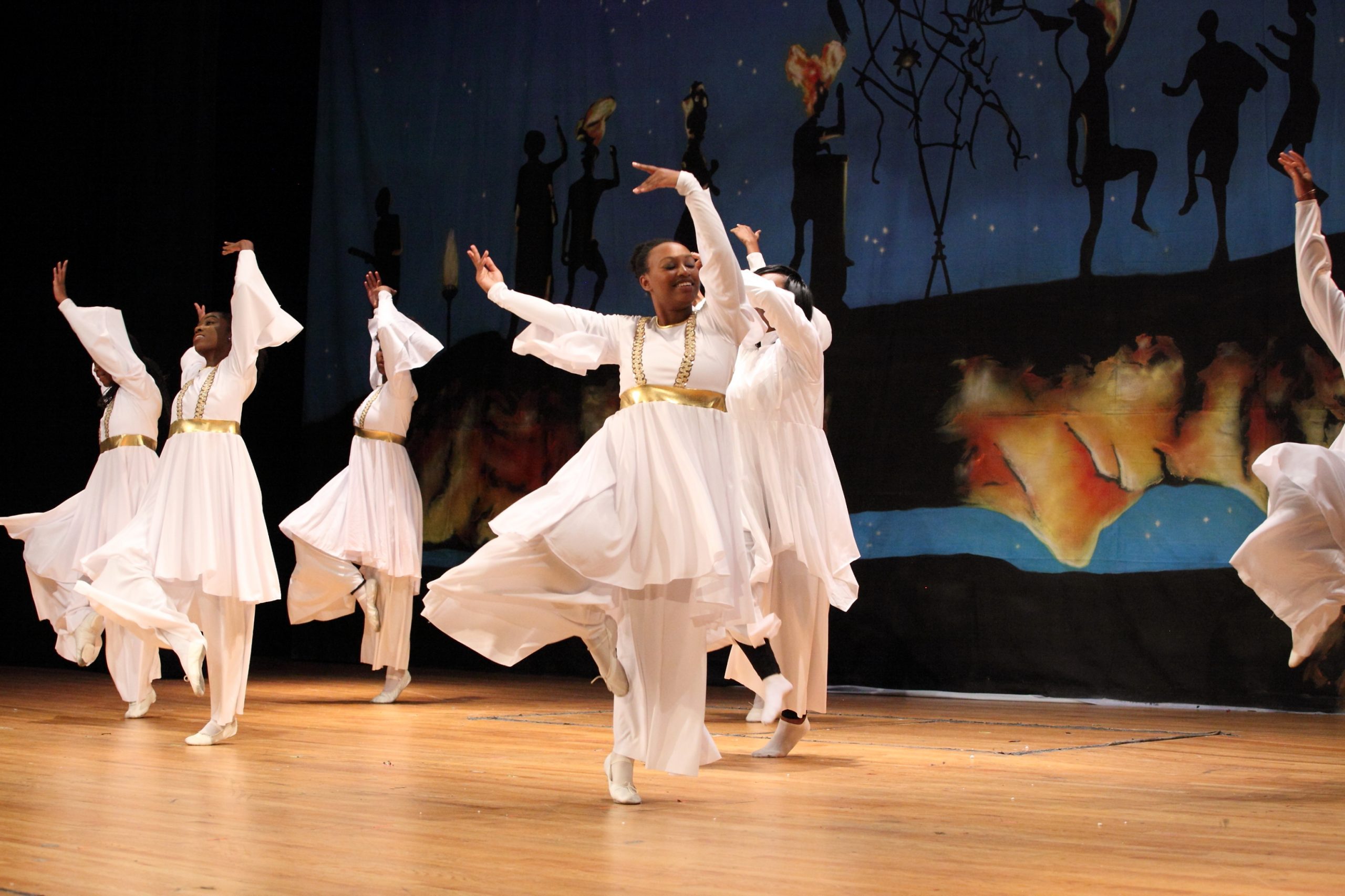 From Elizabeth City State University: ECSU is proud to serve students from rural counties. The university is located in northeastern North Carolina, which is comprised primarily of low-income and rural counties. That campus setting is unique when compared to other campuses in the UNC System.
Often, students from this area are first-generation college students whose families benefit from ECSU's proactive recruitment efforts and assistance navigating the college admissions processes. This includes regular high school visits from admissions counselors, assistance for parents in completing the federal financial aid application, financial literacy workshops, and other direct stakeholder engagement initiatives.
---
Rural Completions
By 2021-22, ECSU will produce 357 rural completions, an increase of 45.7% (112 additional rural completions over a base of 245).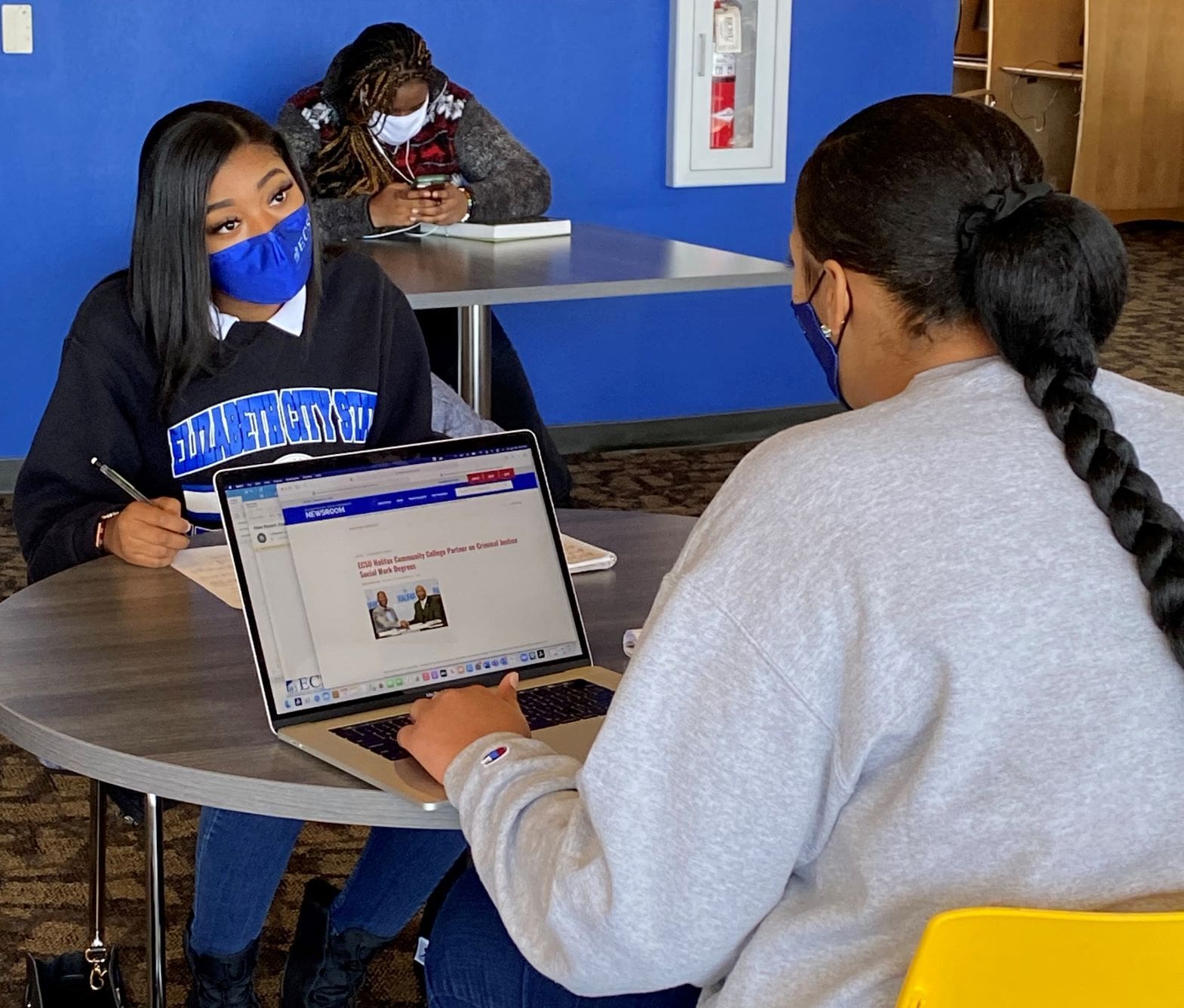 From Elizabeth City State University: A student from a rural community may face factors that make the dream of a college degree seem unattainable, such as having a low household income and being the first in the family to attend college. Through an intentional, multifaceted approach to student engagement, the university provides support to help students overcome the challenges associated with the transition to college.
For example, the NC Promise tuition program helps make college affordable by keeping tuition to just $500/semester for in-state students and $2,500/semester for out-of-state students.
In addition, ECSU provides services such as academic advising, tutorial services, student support referrals, and study skills seminars to create an environment for student success.
---
Five-year Graduation Rates
By 2022, ECSU will improve its five-year graduation rate from any accredited institution to 42.9%. This is an improvement over a base of 36.5% for ECSU's 2010 cohort.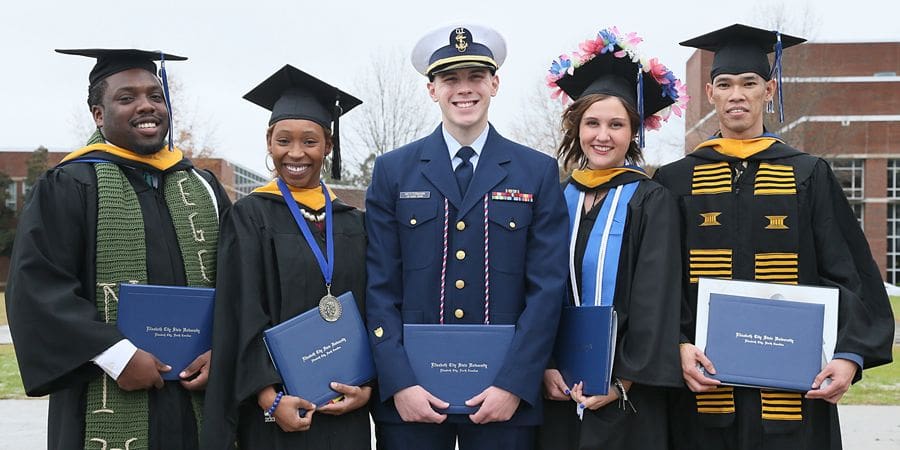 From Elizabeth City State University: ECSU is committed to the success of our students. To help students graduate in four years, the university encourages students to enroll in 15 credit hours each semester and has reduced its bachelor's degree requirements to 120 hours. Graduating in four years saves on tuition costs and allows students to enter the workforce more quickly.
To help students stay on track, ECSU has invested in professional advisors and academic advising technology. These proactive efforts provide early warnings as to when a student may be struggling academically so the university can support the student in getting back on track for graduation.
In addition, to ensure students feel welcome and enjoy their university experience, ECSU has created communities in its residence halls. For example, students studying the same major are housed in the same building so they can live and learn together. Increased satisfaction makes it more likely that a student will persist in completing his/her degree (retention).
---
Undergraduate Degree Efficiency
By 2021-22, ECSU will improve its undergraduate degree efficiency to 18.2 over a base of 12.3.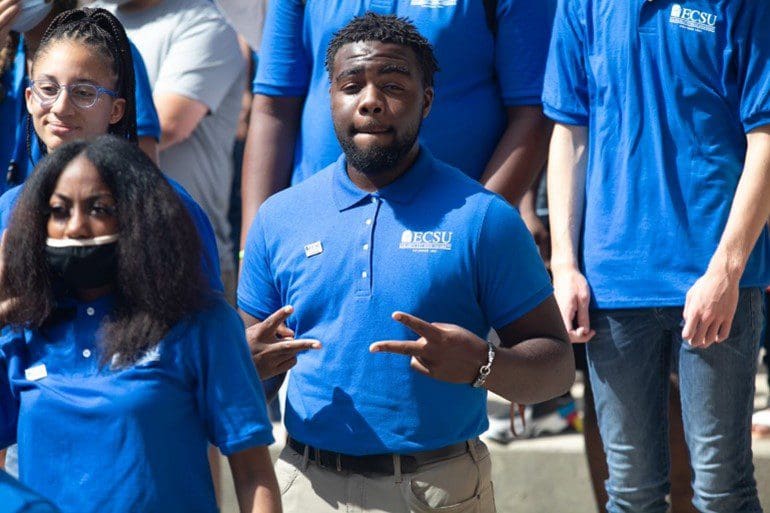 From Elizabeth City State University: ECSU produces leaders who are innovative and prepared to become productive members of a global society. The university will help more students complete their degree more quickly through student support services, such as academic advising and career counseling.
Moreover, if a student cannot return to campus to complete his/her degrees, ECSU offers an online degree program in Interdisciplinary Studies, which includes several concentrations and gives students the flexibility to find a suitable pathway to degree completion.
ECSU uses strategic interventions to reduce the degree completion gap between male and female students. This includes monitoring class attendance, analyzing academic standing, providing advising and tutoring services, and ensuring students adhere to their academic plan-of-study to graduate on-time.
The university uses E4U to leverage real-time data to measure and optimize intervention effectiveness, which alerts advisors to at-risk students. This platform also allows faculty, advisors, and students to easily schedule appointments and share communications with various stakeholders across campus. These enhanced communication tools foster student success.
---
Achievement Gaps in Undergraduate Degree Efficiency
By 2021-22, ECSU will reduce by 50% the achievement gap in undergraduate degree efficiency between male and female students.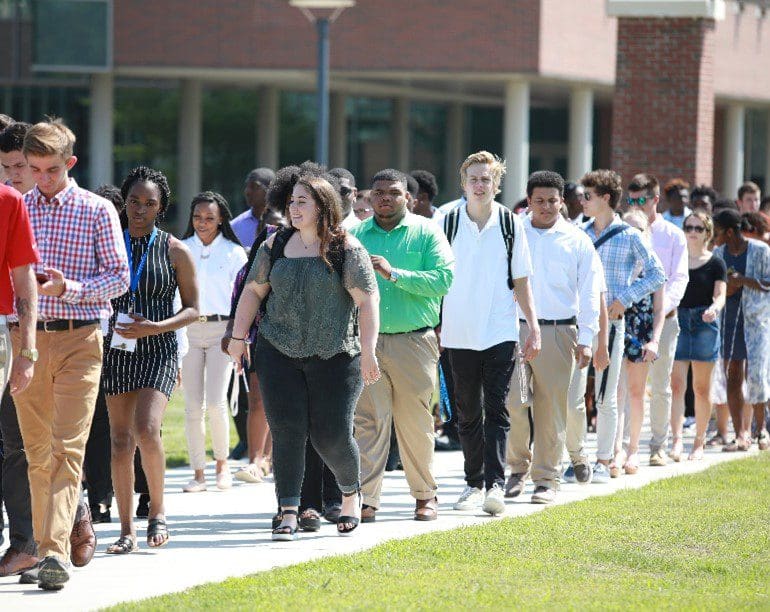 From Elizabeth City State University: ECSU recognizes the urgency to retain and graduate students in a timely manner. The university has a particular interest in improving the degree completion achievement gap among male students. Through the Student Success Initiative, the university uses strategic interventions, such at-risk campaigns to monitor targeted students' academic performance; Academic Wellness Checks to check periodically on students' academic standing; and other special campaigns to monitor attendance, advising, pre-registration, tutoring, and student adherence to important dates on the academic calendar.
---
Improve
Low-income Enrollments
By fall 2021, ECSU will enroll 1,841 low-income students, a 79.3% increase over 2015 levels (814 additional low-income students over a base of 1,027).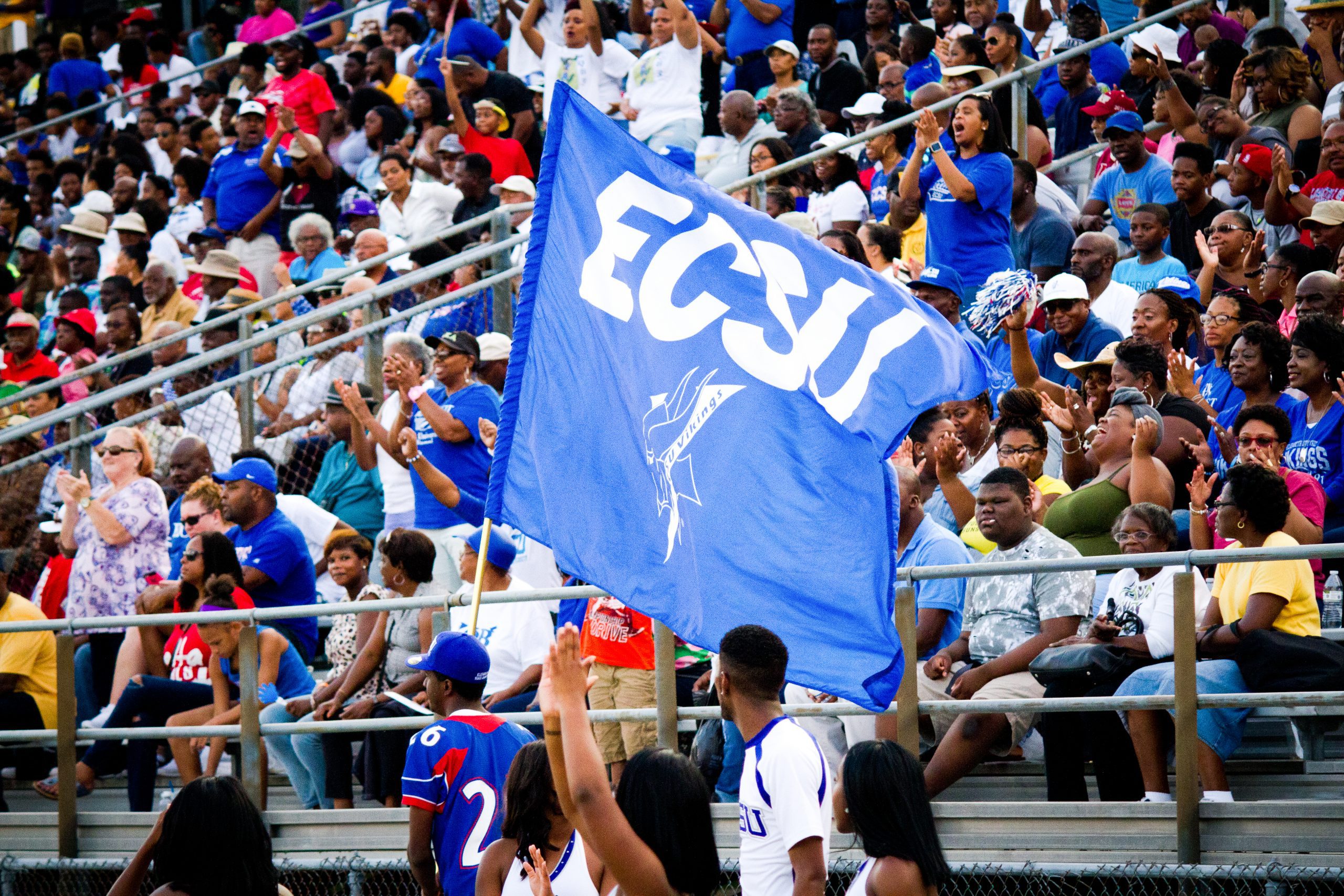 From Elizabeth City State University: ECSU is located in northeastern North Carolina, where a vast majority of the state's counties are designated as Tier 1 or Tier 2. This means the North Carolina Department of Commerce has identified them as the most economically distressed counties in the state.
Admissions counselors visit area high schools to share the academic programs, support services, and opportunities beyond the classroom that prepare students for success. ECSU also helps families complete financial aid applications and plan for the cost of a college education.
Access to a higher education degree is transformational for students – ECSU's graduates are afforded career opportunities that change the trajectory of their lives forever—for themselves and their families.
---
Low-income Completions
By 2021-22, ECSU will produce 399 low-income graduates, an increase of 67.6% (161 additional low-income completions over a base of 238).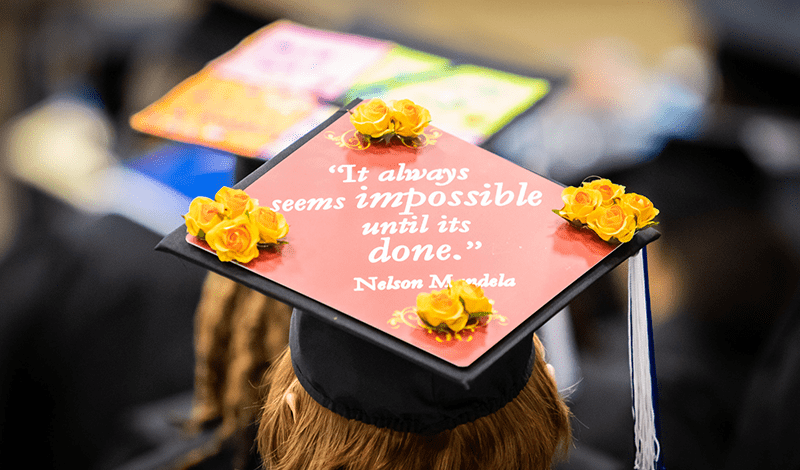 From Elizabeth City State University: ECSU provides a nurturing and supportive environment that offers pathways to degree completion. The university's Student Success Initiatives provide resources, such as professional advisors and peer tutors, to foster student success.
In addition, the university offers a wide range of professional counseling, preventive, and psycho-educational services to enrolled students who are adjusting to the demands of college life. This includes resources that address the psychological, developmental, and academic needs of students through counseling, faculty, staff, student and family consultation, and peer education programming.
---
Critical Workforces
By 2021-22, ECSU will produce 136 critical workforce credentials, an increase of 28.3% (30 additional critical workforce credentials over a base of 106).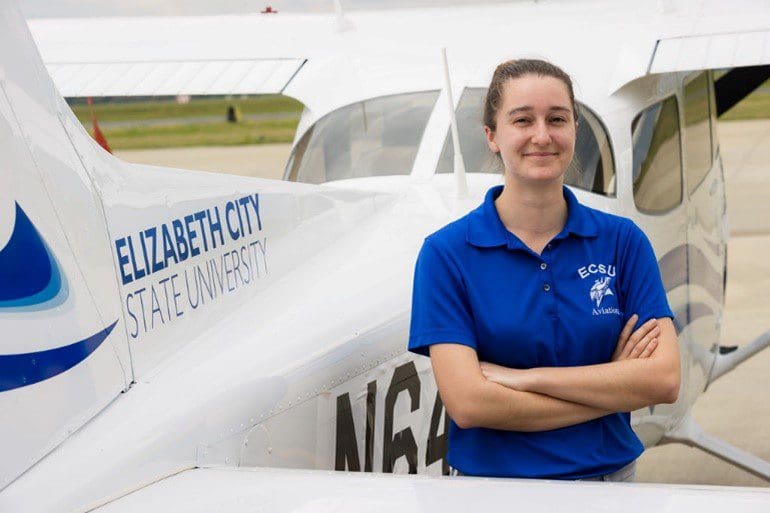 From Elizabeth City State University: ECSU students develop technology, workplace, and career readiness skills to prepare them for the competitive workforce.
Students can participate in hands-on immersive internships wherein they can apply course materials and critical thinking skills to real work situations. They expand their professional network and learn the skills needed for their future.
The Vikings Enhancing Science, Technology, Engineering, and Mathematics (STEM) program provides curriculum and professional development that help faculty explore and develop new strategies for promoting student success in introductory STEM courses.
In addition, the university has initiatives specifically designed to increase the success of students in STEM disciplines. For example, the Louis Stokes Alliance for Minority Participation is a funded program that provides undergraduate students with opportunities for one-on-one tutoring, mentoring, and research training.
---
Sustain
Research Productivity
By 2021-22, ECSU will receive $9,128,710 in research and development sponsored program awards and licensing income, an increase of 10.2% ($844,944 additional over a base of $8,283,766).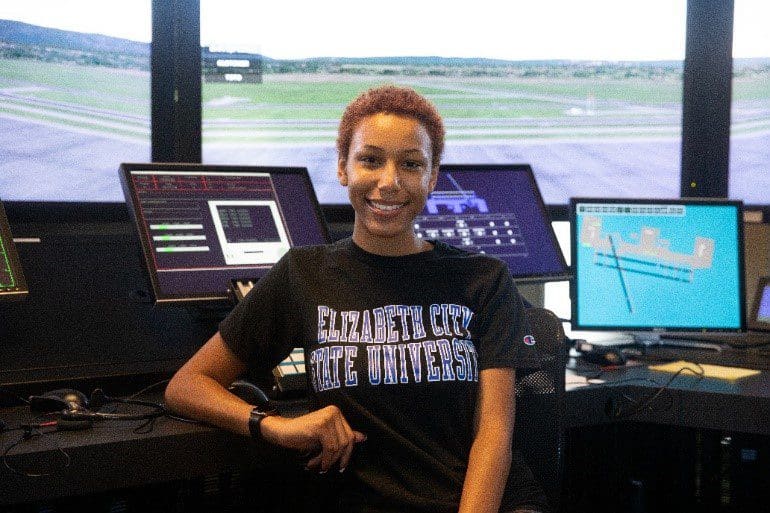 From Elizabeth City State University: ECSU offers resources and development opportunities for students to prepare them for future careers. Students can participate in scholarly research projects, internships, training modules, and more.
Through the university's Office of Sponsored Programs, ECSU assists faculty and staff in identifying grant opportunities. The Office also offers webinars, workshops, and technical assistance on a variety of funding topics, such as how to draft proposals and budget narratives. ECSU's research foundation also positions the university to competitively bid for contracts and other federally funded opportunities.
Students' research projects are showcased during the Annual Research Week at the university.