PRESIDENTIAL SCHOLARS PROGRAM
The Presidential Scholars are recent graduates of a UNC System institution who serve a one-year appointment in the President's Office. Working closely with high ranking university officials, they provide a wide range of professional functions. Through this immersive opportunity, scholars explore the inner workings of the UNC System. They develop a keener understanding of how higher education has transformed North Carolina's economy and why it is critical to our state's future.
Largely self-directed, this position lends itself to UNC System graduates who are motivated, intellectually curious, and not afraid to take risks. Scholars interact regularly with the president, senior leadership, and members of the Board of Governors and will work to research, write, and implement policy. While they must tackle daily responsibilities, Presidential Scholars will also encounter unique opportunities, and they should be ready to assume additional projects as they arise.
Requirements and Application Information
KNOWLEDGE, SKILLS, ABILITIES
Strong project management or organizational skills
Research, editing, and proofreading skills
Ability to work as a team where ongoing collaboration is a must
Ability to handle multiple projects
Relationship-building skills conducive to building working relationships with UNC System staff, as well as 17 campuses and affiliated organizations
Ability to contribute individually and participate in cross-functional teams
Strong interpersonal communication skills
Proficiency with Microsoft Office
Ability to perform clerical duties, such as answering the phone, filing, copying, handling calendars, scheduling appointments, etc.
MINIMUM REQUIREMENTS
Presidential Scholars must earn a baccalaureate degree during the academic year in which they apply to the program. The program accepts both December and May graduates. This degree must be issued from a UNC System institution.
Preference will be given to applicants who have an interest in policy, higher education, finance, or economic development and the future of North Carolina.
APPLICATION
To apply for this program, complete the online application no later than February 11, 2021. When completing the online application, please upload the following: resume, cover letter, a brief paragraph about a dream project you would like to be involved in or accomplish, an unofficial transcript, and one letter of recommendation.
If you have any questions about the program or application process, please feel free to contact Minda Watkins, Special Assistant to the President, and/or Akura Fontenot, Assistant to the President at scholars@president.northcarolina.edu. Interviews for the finalists will take place February-March with an anticipated start date of July 2021.
Note for applicants: This is a temporary position, and the only benefit you may be eligible for is a high deductible health plan.
Meet the 2020-2021 Presidential Scholars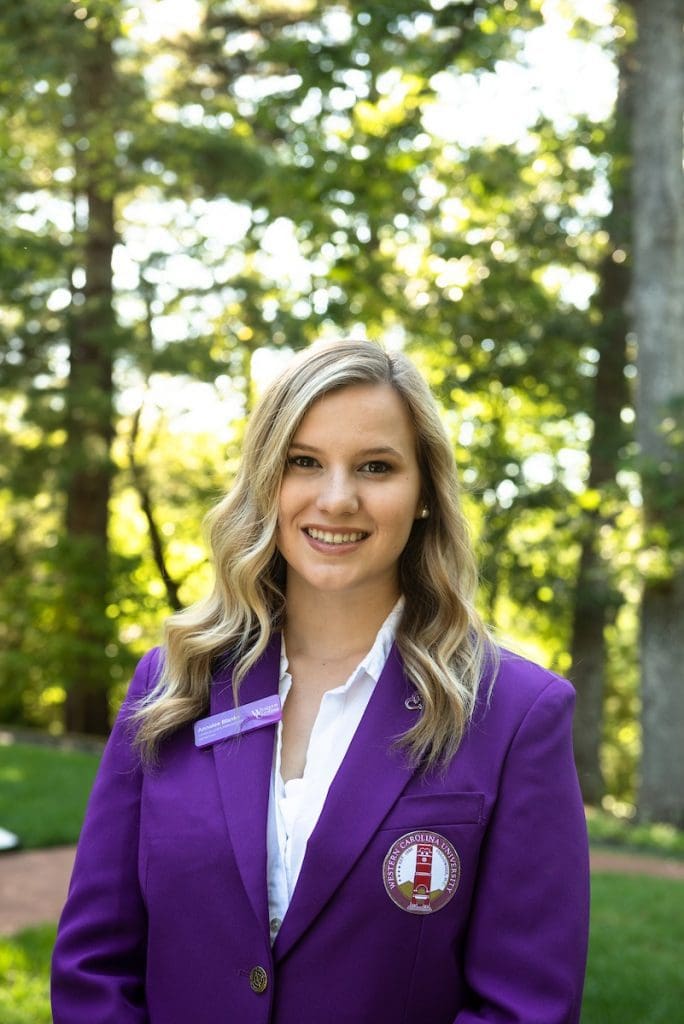 Annalee Blanks, Western Carolina University 2020
Annalee Blanks was raised in Southport, North Carolina. She attended Western Carolina University, where she graduated summa cum laude with a BS in history, a BS in political science, and a certificate in public history. As part of her certificate for public history, Annalee constructed a museum display focusing on WCU construction that was included in the mobile Smithsonian exhibit The Way We Worked. During her three years at Western, she was active in many organizations, served as a course tutor, a resident assistant, and as a member of the Historical Society. She also held multiple executive positions in her sorority — Alpha Chi Omega — and was the secretary for Chancellor Ambassadors.
Additionally, Annalee interned at the Jackson County Genealogical Society, where she spent her time researching the founding families of Jackson County. As part of her research, Annalee explored the life of Eva Davis, the first women to record a country music song. Last summer, Annalee studied abroad in Maynooth, Ireland. She spent her time exploring Celtic ruins and the country's vast history.
Annalee passionately feels that researching history can help us better understand modern dilemmas. She plans to use her time at the UNC System Office to learn about higher education in North Carolina and the various initiatives to improve upon it. Annalee is eager to learn all she can before going on to study constitutional and historic preservation law next year.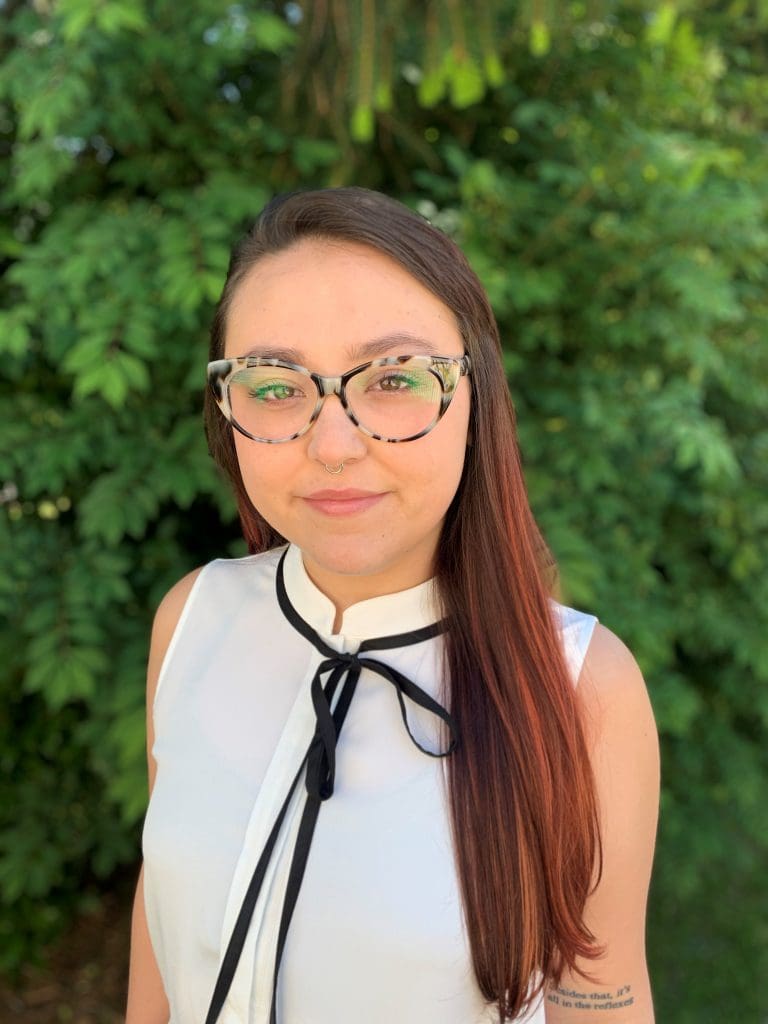 Liz Chung, UNC Asheville 2020
Liz Chung grew up in rural Burke County, North Carolina. She attended the University of North Carolina at Asheville, where she graduated summa cum laude, earning a BA in economics and a minor in mathematics. During her time at UNCA, she participated in numerous campus-led initiatives to enhance local social programs for marginalized people, focusing much of her energy on programs for low-income families and individuals who face substance-use stigmas.
For two years, Liz provided free tax preparation assistance to low income families, helping to spread awareness and fight the systemic racism and poverty written into the U.S. tax code. During her senior year, she led a national econometric analysis of the effects of the opioid epidemic on child poverty in non-metropolitan areas. She combined this thesis with 6 months of private consulting to FIRST at Blue Ridge, a local substance use rehabilitation facility, as the culmination of a very long love letter to her Asheville community, to which she one day hopes to return.
With justice and community in her heart, Liz aspires to use her time as a Presidential Scholar to learn as much possible about legislation and top-down change, and to become a more well-rounded advocate in her community. After she completes her appointment as a Presidential Scholar, Liz hopes to move to DC to pursue a career in restorative justice and one day attend law school.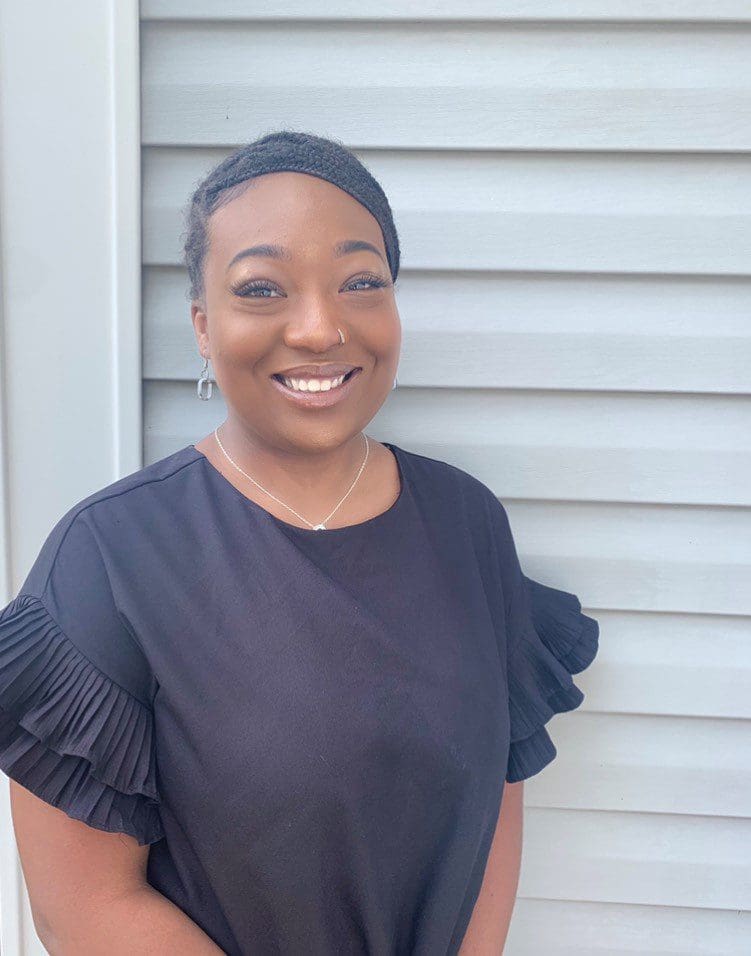 Najawa Huntley, North Carolina A&T State University 2020
Najawa Huntley was born and raised in Charlotte, North Carolina, graduating valedictorian from Hawthorne Academy of Health Sciences. After high school, Najawa attended North Carolina A&T State University, where she graduated cum laude with a BA in political science. As a student, Najawa dedicated her time to serving her community. Najawa was involved in various campus committees, such as Queen In You, Aggies Abroad, Aggie Student Alumni Association, and more.
Prior to graduation, Najawa received a full scholarship to study abroad for a semester in Santiago, Chile, and Buenos Aires, Argentina. During this semester of cultural engagement, Najawa developed a greater understanding of how global politics work. She also took several courses, including Women's Global Studies, Gender Reproductive Rights and Health in Latin America, International and Comparative Politics, and Contemporary Controversies International Relations.
Additionally, Najawa was one of two students selected for the HBCU bipartisan internship, sponsored by Congresswoman Alma Adams and Congressman Mark Walker. This internship entailed working on Capitol Hill for three months, assisting the DC offices. Najawa gained firsthand experience generating appropriation bill recommendations for H.R. 2740, and she assisted with researching and attending legislative briefings.
While at the System Office, Najawa hopes to gain exposure to state-level policy work. Najawa looks forward to making connections with individuals in the office and preparing for law school during this year-long term.