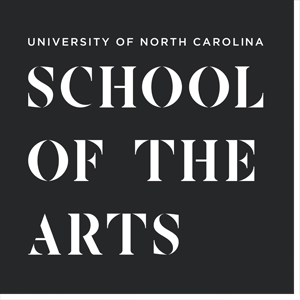 Five recipients of the University of North Carolina School of the Arts' most prestigious scholarships are settling in to classes for the 2019-20 academic year. They include three incoming college freshmen who have received with William R. Kenan, Jr. Excellence Scholarships; a rising college senior who has been awarded the Sarah Graham Kenan Scholarship; and a rising high school senior who has won the Elizabeth Harriet Weaver Memorial Scholarship.
The Kenan Excellence Scholarships pay for tuition, fees, room and board for four years of undergraduate study. Recipients enrolling as undergraduates this fall are Giovanni "Gio" Castellon from Miami, who studies in the School of Dance; Alyssa James of Apopka, Fla., who studies in the School of Drama; and Abrianna "Bri" Sigel of Brewster, Mass., who studies in the School of Filmmaking.
Nominated by the deans of each of UNCSA's five arts schools from their top accepted applicants, Kenan Excellence scholarship candidates are considered based on their abilities in their arts discipline, capacity to lead and motivate, extracurricular achievement, grade point average, and SAT or ACT test scores.
Originally published Aug. 27, 2019.