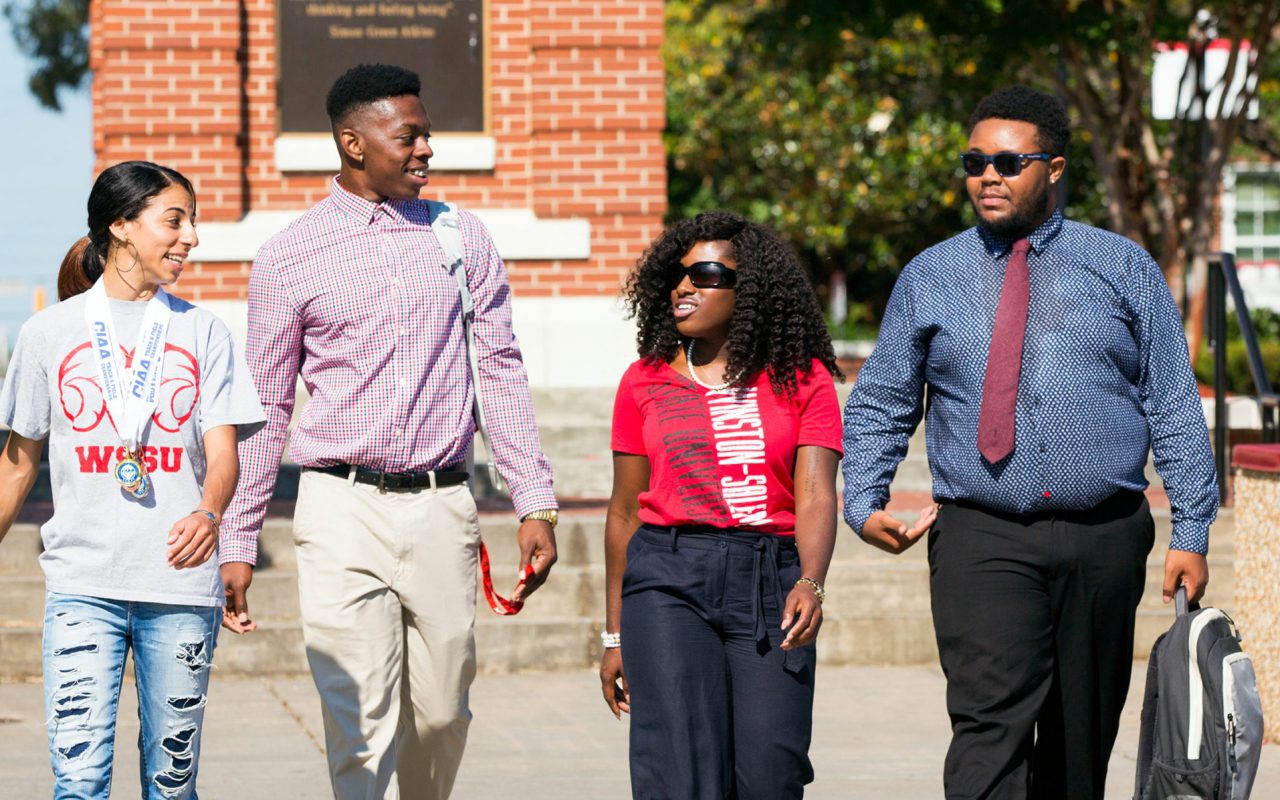 Newly instituted fixed-tuition payment program helps UNC campuses remain affordable
With the rising costs of college education in America, students who can predict their tuition costs for their academic careers stand a better chance of staying in school and graduating on time.
That's the philosophy behind the University of North Carolina's newly instituted fixed tuition program. Launched in Fall 2016, in-state undergraduate students on all UNC campus will pay the same tuition rate until they graduate, provided they are enrolled for consecutive fall and spring semesters in their university and graduate in four years. For first-year freshmen, that amounts to eight consecutive semesters. The program length is adjusted for current sophomores, juniors and seniors based on the number of semesters completed, as well as eligible transfer students.
In addition, students enrolled in any program that requires 135 semester credit hours or is designated a five-year baccalaureate program will be eligible for 10 consecutive semesters of fixed tuition.
Introduced as part of Senate Bill 873 and approved by the state's General Assembly earlier in 2016, the new program addresses one of the key themes of the new strategic plan being developed by the UNC Board of Governors – affordability. Of the more than 225,000 students enrolled on UNC campuses, the new program should benefit about 150,000 – nearly two-thirds of undergraduates.
Jonathan Pruitt, senior vice president for finance and budget for UNC General Administration, stated students who can calculate their tuition as a fixed cost know at the start what it will cost to graduate.
"One benefit of the program is that it provides students and their families with predictable tuition costs over their career in school," he said. "Another benefit of the program is that it encourages the students to complete their work in a timely fashion – get their education and go out into the workforce or on to graduate school."
Students must be enrolled consecutively to remain eligible for the fixed rate. If there is a break in the student's enrollment, he or she must pay the current tuition rate in effect on re-enrollment.
However, in cases such as military service or medical hardship, a student who must leave the university during their academic career can petition to resume enrollment at the original fixed tuition rate in which the student entered.
Pruitt said the plan is still being fine-tuned and that University President Margaret Spellings will make adjustments as necessary. To achieve this, Spellings is being advised by a task force from across the UNC system that includes experts in admissions, enrollment management and financial aid.
North Carolina isn't the first state to incorporate a fixed-tuition program for undergraduates, Pruitt said.
"There are other states that have fixed-tuition programs, such as Texas," he said. "We have looked at their models and how they are approaching this."
Another financial measure introduced as part of the same program is a reduced cap on student fees, beginning in the 2017-18 academic year. Increases in student fees are capped at 3 percent, using the 2016-17 fees as a baseline.
Lou Bissette, chair of the UNC Board of Governors, said that because this legislation is paired with a reduced cap on student fees, all UNC students have the benefit of predictable education costs.
"Implementation teams are working hard on addressing all aspects of the policy and how it will be tracked within computer systems, and we're busy informing current students, prospective students and their families of this opportunity," he said.
According to Spellings, the Fixed Tuition Program stems from bold legislation that helps address affordability issues for more than 60 percent of enrolled students.
"It's a major step in giving students and families predictability as they plan and manage college costs. Tuition may rise for new students, but it's locked in for those currently enrolled, and will be locked in at the entering rate for new students," Spellings said. "So the main message for current student is simple: stay in school! Fixed tuition applies to those who remain enrolled."