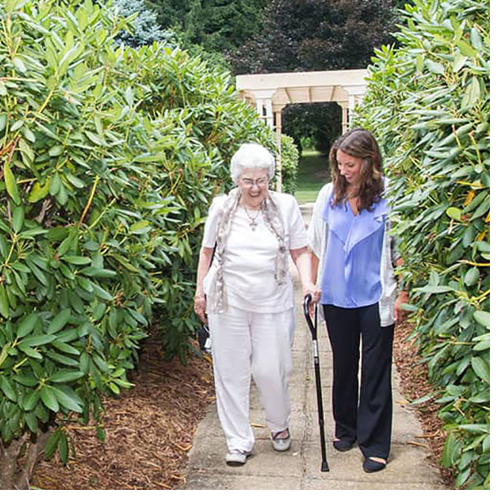 Appalachian State University's former gerontology graduate certificate has a new name — the graduate certificate in aging, health and society. The re-designed program prepares students for careers requiring graduate-level knowledge and skills relating to aging populations and their health in contemporary society.
The program, which is offered through the College of Arts and Sciences' Department of Sociology, gives participants the opportunity to enhance the rapidly growing older adult population's quality of life by helping them access the programs, services, health care and housing options they need.
The former gerontology program at Appalachian — the first graduate gerontology program in North Carolina — was founded in 1989 by Dr. A.M. Denton, along with gerontologists Dr. Ed Folts and Dr. Ed Rosenberg, who joined the Department of Sociology faculty in 1991. Gerontology is the comprehensive study of the biological, psychological and social aspects of aging.
In the fall of 2000, Rosenberg became the program director and, in 2003, implemented the graduate certificate in gerontology based on a statewide survey of professionals in the age-related workforce to address perceived need for further training or education in the field. It was the first completely online program offered at Appalachian.
Originally published June 14, 2018. Written by Ellen Gwin Burnette.