Five-year Goals and Associated Interim Benchmarks
In January 2017, the Board of Governors of the University of North Carolina unanimously approved Higher Expectations, a five-year Strategic Plan for the UNC System. The Plan calls on the UNC System to achieve ambitious goals in access, student success, affordability and efficiency, economic impact and community engagement, and institutional excellence and diversity.
Progress on these goals and metrics will be achieved through the hard work and commitment of institutional leaders, faculty, and staff. In that spirit, University of North Carolina Wilmington has identified these contributions that University of North Carolina Wilmington aspires to make to the UNC Strategic Plan over the next five years.
From UNC Wilmington: The University of North Carolina Wilmington offers a learning environment like no other to students from across North Carolina and around the world. The land, the sun, and the sea come together at UNCW, shaping our place, and inspiring our people and programs in unique ways. There is something special about this university, from the way our campus looks and feels to the way Seahawks care for one another and our community. At UNCW, students enjoy a powerful academic experience that stimulates creative inquiry, critical thinking, and thoughtful expression. UNCW's growing research and innovation enterprise is enhancing student learning, forging knowledge leaders, and solving critical challenges in North Carolina, the nation, and the world. From students earning their first degree to experienced professionals returning for advanced education, UNCW prepares graduates for the careers of today and tomorrow. Learn more: uncw.edu.
---
Prioritize
Low-income Enrollments
By fall 2021, UNCW will enroll 3,576 low-income students, a 7.5% increase over 2015 levels (248 additional low-income students over a base of 3,328).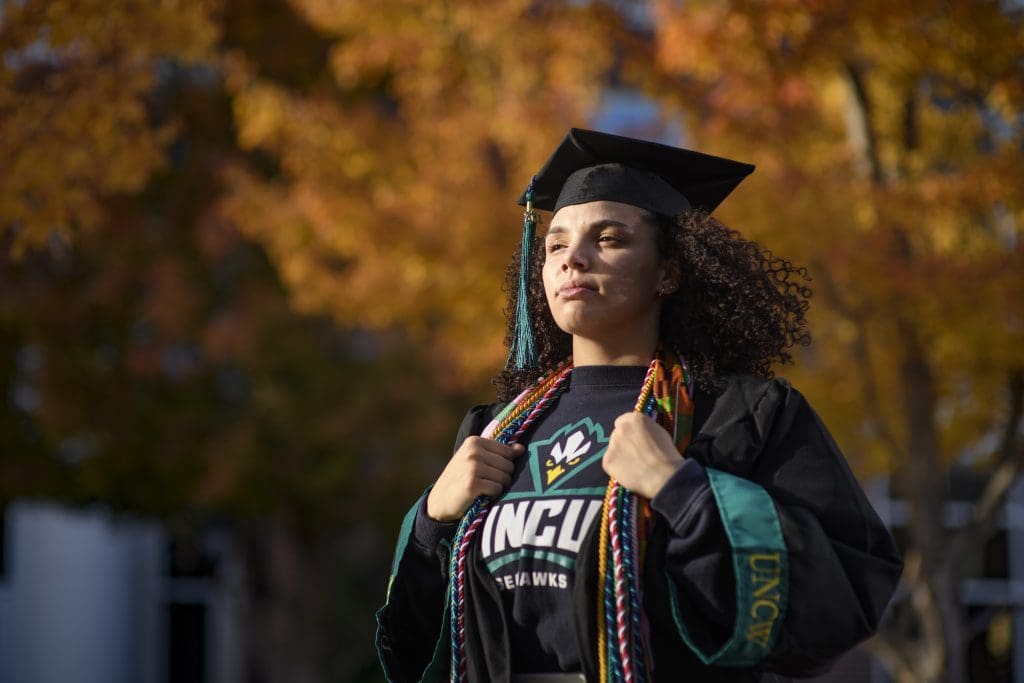 From UNC Wilmington: UNCW reaches out to many communities, creating connections through several youth programs and K-12 school partnerships that introduce low-income students and their families to the possibility of a college education. The university actively recruits students from low-income backgrounds, providing them resources tailored to their needs. UNCW's partnerships with community colleges across the state enhance its service to low-income students. With support from a campus mentor, Alexis Ellis '21 earned degrees in criminology and sociology and was inducted into a new honor society for scholastic success and community involvement. "It means the world to me to be acknowledged and noticed for my hard work, especially as an African American student. There is so much that has happened over the past few years and being a part of this is a win, not only for me, but for the communities that I belong to, as well."
---
Rural Enrollments
By fall 2021, UNCW will enroll 4,220 rural students, a 5.3% increase over 2016 levels (212 additional rural students over a base of 4,008).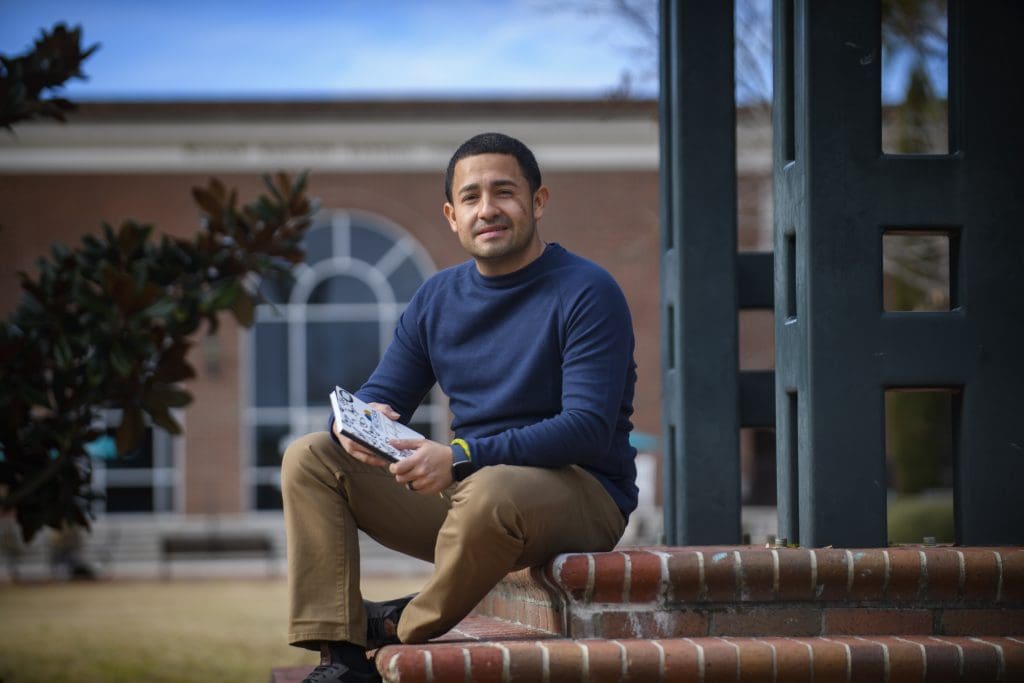 From UNC Wilmington: In 1947, the hometown citizens founded a college to serve military service personnel returning from World War II. That deeply rooted connection to the community inspires UNCW's outreach to students from rural communities. Although the historic city of Wilmington is our home base, Seahawks hail from small towns, country crossroads, and farming communities across the state. UNCW partners with College Advising Corps to increase educational opportunities for students from rural areas. The university's first-year program, Seahawks RISE, specifically serves students from rural NC counties. Students in this program, launched with funding from the UNC System, live in the same residence hall and enroll in shared courses focused on first-year experiences and leadership. As the director of UNCW's MI CASA program, Centro Hispano's assistant director Angel Garcia helps Latinx high school students access higher education by pairing them with UNCW mentors.
---
Achievement Gaps in Undergraduate Degree Efficiency
By 2021-22, UNCW will reduce by 50% the achievement gap in undergraduate degree efficiency between low income and non-low income students.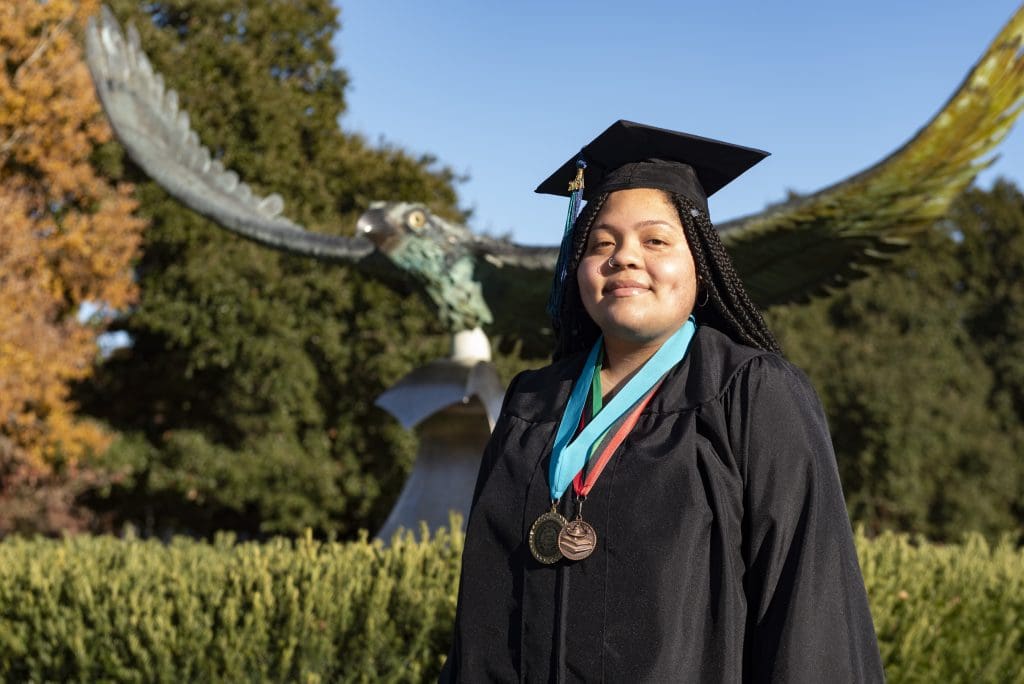 From UNC Wilmington: UNCW embraces a community of well-rounded students who add their talents and interests to our campus, enriching our community year after year. Several departments and offices offer programs that support first-generation college students, low-income and rural students, and others whose personal circumstances may present a barrier to degree completion. Centers within the Office of Institutional Diversity and Inclusion offer successful mentoring programs for high school and college students, providing support that helps reduce achievement gaps. Seahawks RISE, the university's first-year program, and Seahawks Success, a program for alumni with some college credits, also help students complete their degrees. Ashlee Fleming '21 served as a peer mentor with the Upperman African American Cultural Center's Excellence Project. She said the program for Black incoming or transfer students who may need help acclimating to the university was her "most rewarding service."
---
Research Productivity
By 2021-22, UNCW will receive $19,320,362 in research and development sponsored program awards and licensing income, an increase of 134% ($11,063,797 additional over a base of $8,256,565).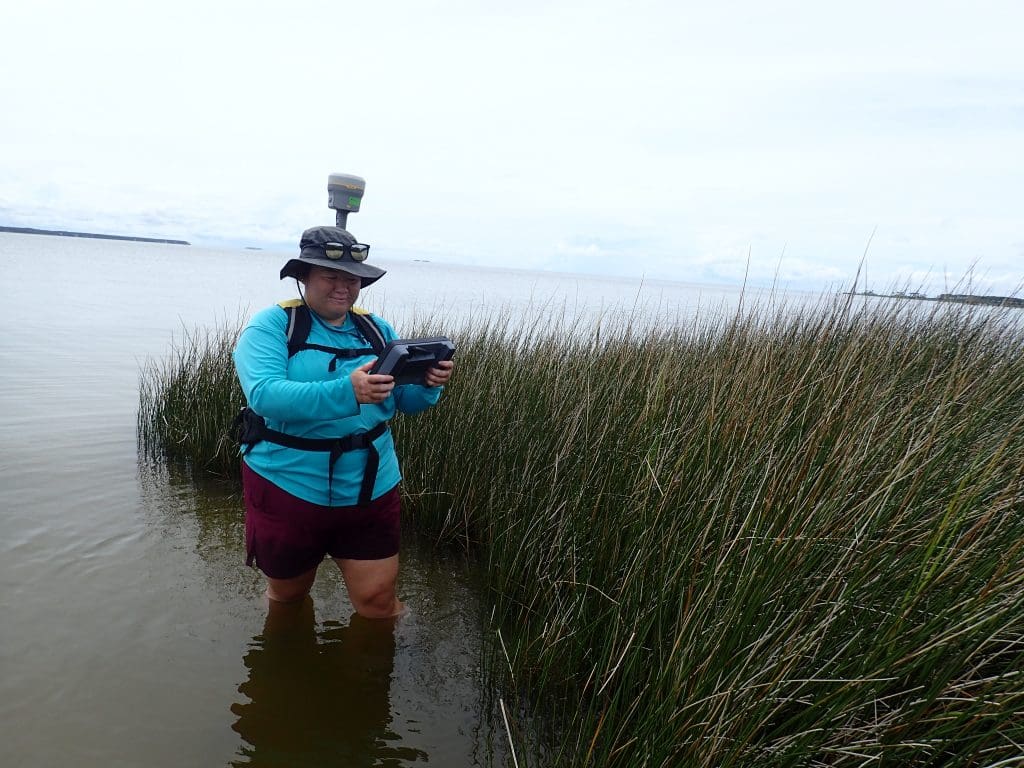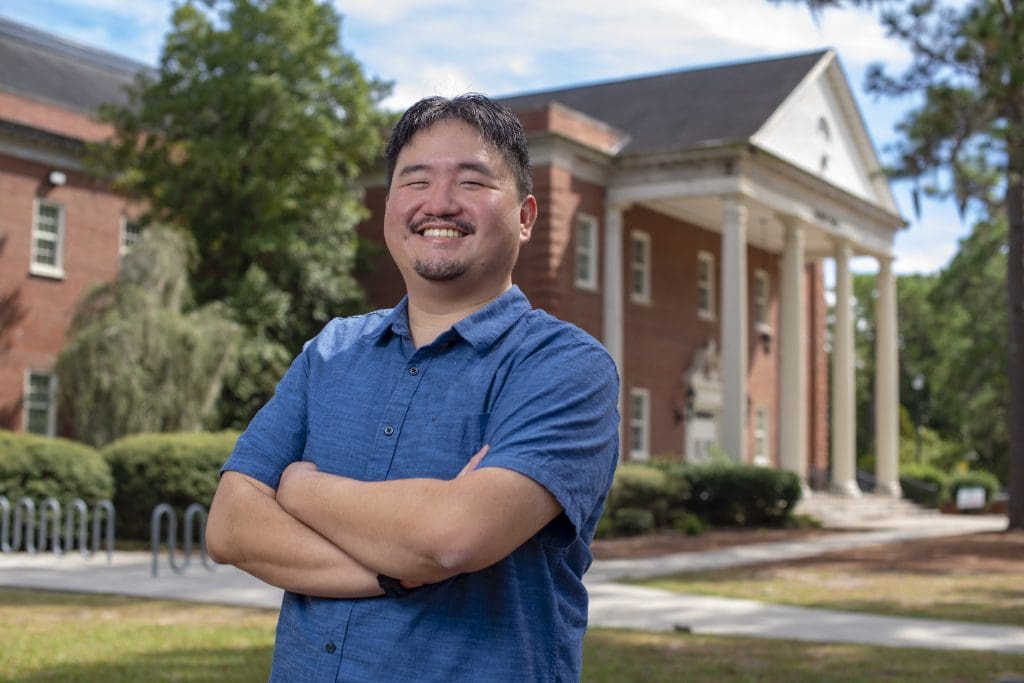 From UNC Wilmington: UNCW is dedicated to the integration of teaching and learning with high-impact research and innovation that solves the world's toughest problems. Faculty and students advance knowledge, solve problems, and enhance economic and cultural vitality in many fields, including public health, climate, equity and justice, and education. Critically, faculty engage students at every level in these efforts, preparing the next generation to be knowledge leaders. In 2020-21, UNCW researchers' proposals resulted in $13.6 million in new sponsored projects, a six-year high for the university. As the state's coastal university, our marine science and blue economy work makes a big splash. Dr. Blake Ushijima and his team are focusing on stony coral tissue loss disease, now decimating reefs across the Caribbean. A commitment to researching shoreline management strategies to benefit North Carolinians inspired Mariko Polk '15M to return to UNCW for a Ph.D. Discover more information about research at UNCW atuncw.edu/research.

---
Critical Workforces
By 2021-22, UNCW will produce 2,125 critical workforce credentials, an increase of 34.2% (542 additional critical workforce credentials over a base of 1,583).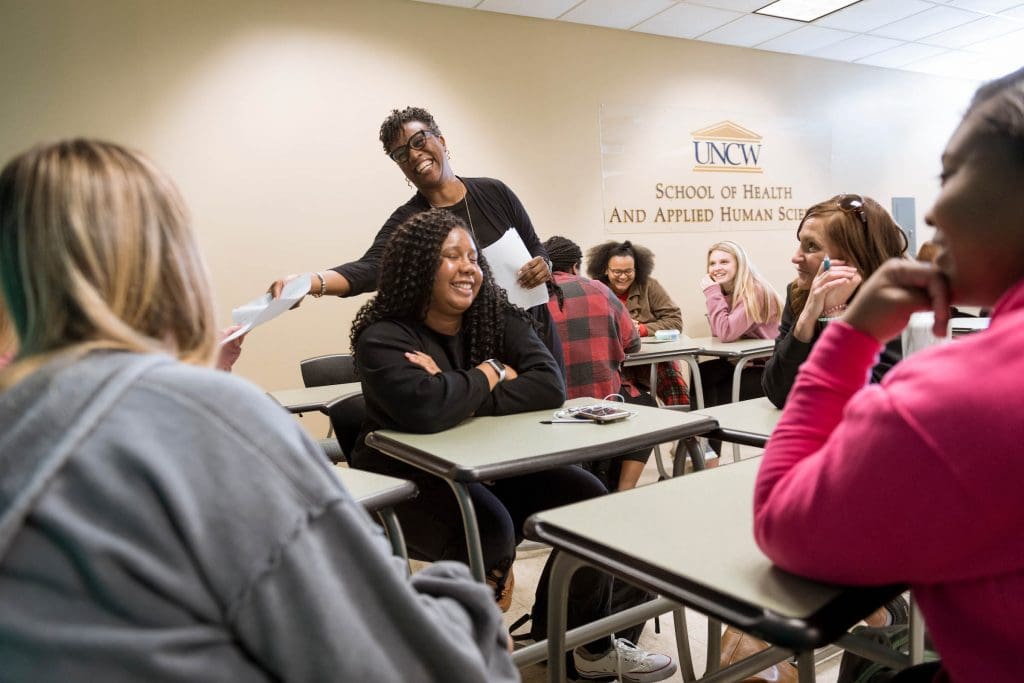 From UNC Wilmington: UNCW offers several new or established programs designed to prepare students for high-demand career fields. The university utilized a $10 million gift commitment (UNCW's largest to date) to the Cameron School of Business to develop the David S. Congdon School of Supply Chain, Business Analytics and Information Systems. The faculty and students within the school actively focus on combining quantitative methods and analytical approaches to solve challenges facing numerous industries today. At UNCW, students also major in coastal engineering, cybersecurity, intelligent systems engineering, and health care, among others. Additional programs with strong local employment potential include athletic training, biology and marine biology, chemistry and biochemistry, clinical research, education, environmental sciences, health care administration, and pharmaceutical sciences.
---
Improve
From UNC Wilmington: Through its Vision Statement, UNCW emphasizes excellence in everything it does, and continued improvement and progress are keys to meeting that high standard. UNCW is ranked 95th and is one of only three UNC System schools among the Top 100 Public National Universities for 2021, according to the list of "Best Colleges 2021" from U.S. News & World Report. This is the second year that UNCW has made the publication's Top 100 list of national public universities. The university is focused on improving three areas linked to successful and timely degree completion: low-income completions, rural completions and five-year graduation rates. UNCW will continue to develop programs to help students see their college plan through to graduation.
---
Low-income Completions
By 2021-22, UNCW will produce 1,406 low-income graduates, an increase of 26.7% (296 additional low-income completions over a base of 1,110).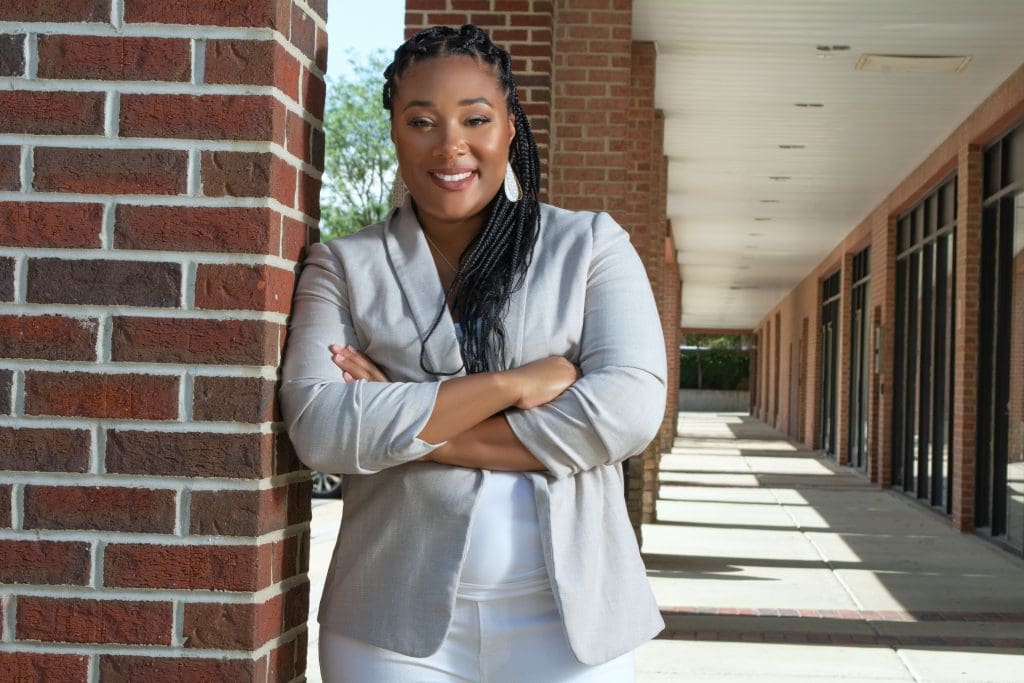 From UNC Wilmington: In fall 2021, UNCW announced a newly created position – associate provost of student engagement, enrollment, and retention – as part of an overall plan to enhance the university's focus on student success. UNCW already has one of the best graduation rates in the UNC System. By bringing admissions, registrar operations, financial aid and scholarships, student advising, retention, student-athlete support and military-affiliated student functions under one leadership position, the university has made it easier for Seahawks to learn about and utilize a variety of programs and services to support progress. In addition, University College, the Office of Institutional Diversity and Inclusion, and other campus programs offer students significant guidance on their journeys to commencement.
---
Rural Completions
By 2021-22, UNCW will produce 1,080 rural graduates, an increase of 15.8% (147 additional rural completions over a base of 933).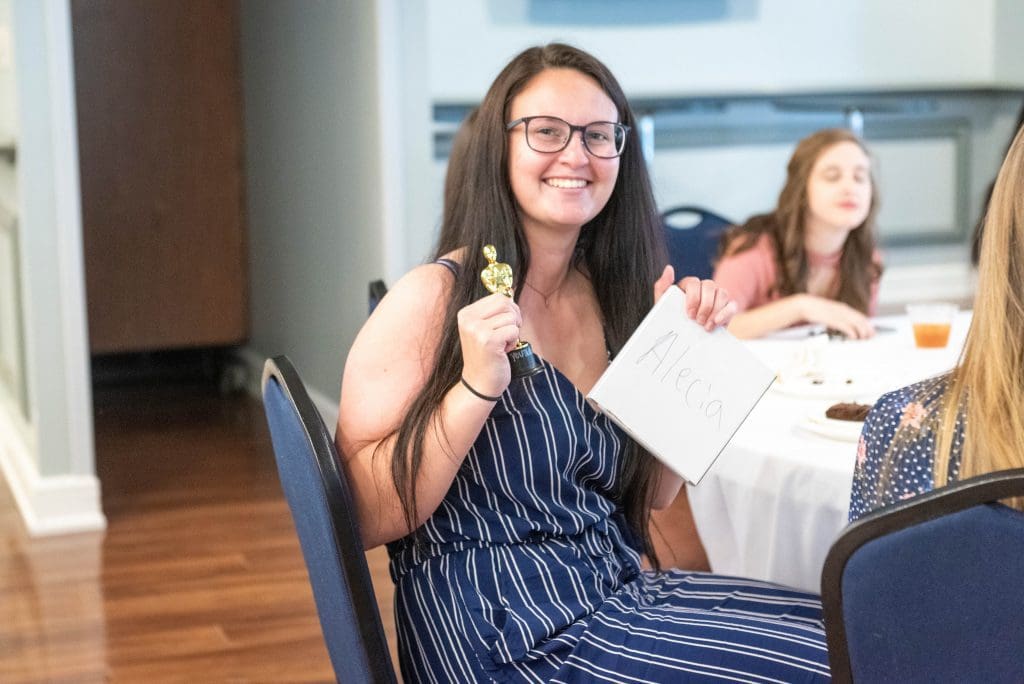 From UNC Wilmington: The programs and service coordination efforts that UNCW uses to assist low-income students often provide support to rural students. The university's comprehensive online learning opportunities make it easier for working adults to complete their degrees, particularly since many live outside convenient driving distance to the university. UNCW's Office of Military Affairs provides resources and services to military-affiliated students. With several large military bases within 100 miles, UNCW has been recognized for extending flexible education opportunities to active-duty service members, veterans, and military families.
---
Five-year Graduation Rates
By 2022, UNCW will improve its five-year graduation rate from any accredited institution to 81.6%. This is an improvement over a base of 78.4% for UNCW's 2010 cohort.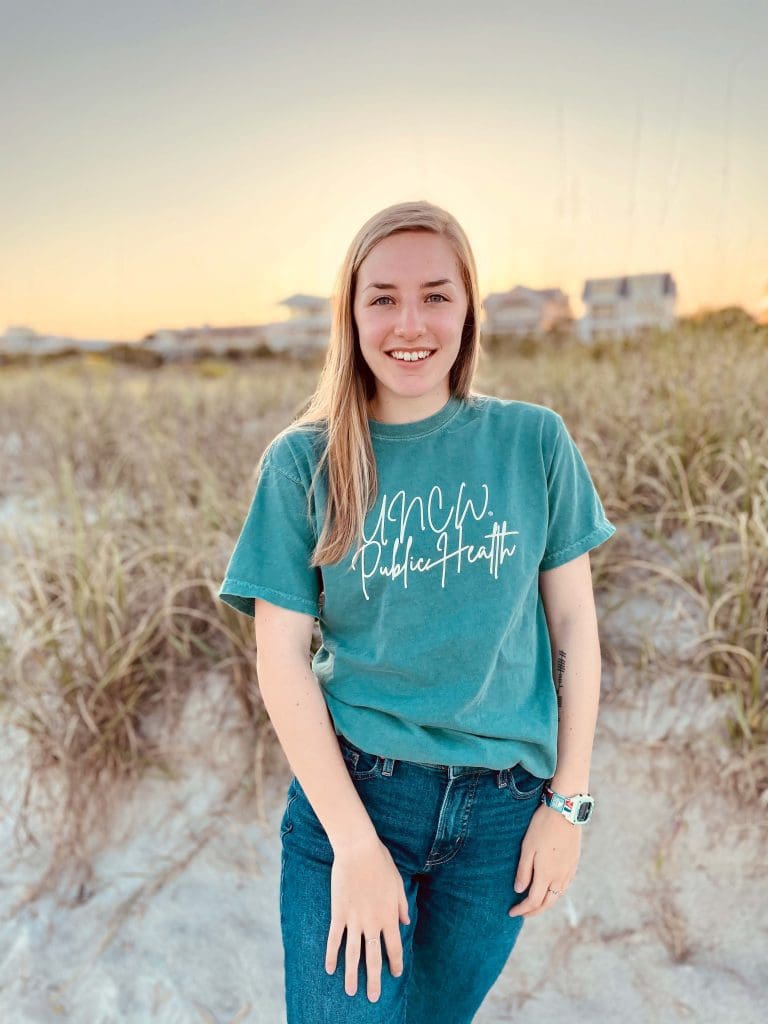 From UNC Wilmington: UNCW provides an affordable, high-quality education that prepares students to compete in a global workforce, and our strong five-year graduation rates demonstrate that Seahawks thrive during their time at the university. A student-centered mindset defines the UNCW experience, from admissions, financial aid, health, and counseling services to academic programs, applied learning experiences, and campus activities and events. Public health major Paige Lundberg '21 credited the supportive environment at UNCW for helping her earn the "Outstanding Undergraduate Major of the Year" Award from the Eta Sigma Gamma National Commission on Health Education Credentialing. "Even though it's an individual award, I know I couldn't have been as involved or successful as I have been the last four years without the wonderful support network that was there for me along the way."

---
Sustain
From UNC Wilmington: UNCW's Strategic Plan emphasizes attracting, retaining and graduating students to ensure their success as they enter the workforce or continue their education. As undergraduate degree efficiency increases, it also serves as a measure of how well the university is preparing students for success. Although UNCW's undergraduate degree efficiency was already excellent, the university will sustain and increase this metric.
---
Undergraduate Degree Efficiency
By 2021-22, UNCW will maintain its undergraduate degree efficiency at its current level of 26.1.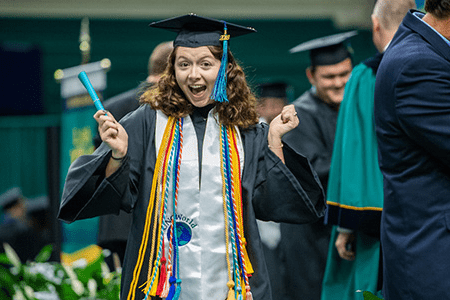 From UNC Wilmington: Among UNC System institutions, UNCW has consistently been the top performer for UGDE over the past several years. The focus that faculty and staff bring to their roles at UNCW, combined with high-quality students, well-defined academic programs, and strong advising and support resources, creates an atmosphere of excellence at UNCW. Relationships with regional businesses, nonprofits, and government agencies enhance student internship opportunities. Students who can see how their classroom learning applies in the workforce are more likely to remain focused on their academic goals, including on-time completion of degree programs. For example, Watson College of Education's award-winning partnership program with 12 school districts, two charter schools, and a UNCW laboratory school creates clear pathways for future teachers to learn in the classroom and receive ongoing support once they graduate and enter the field full-time.