Five-year Goals and Associated Interim Benchmarks
In January 2017, the Board of Governors of the University of North Carolina unanimously approved Higher Expectations, a five-year Strategic Plan for the UNC System. The Plan calls on the UNC System to achieve ambitious goals in access, student success, affordability and efficiency, economic impact and community engagement, and institutional excellence and diversity.
Progress on these goals and metrics will be achieved through the hard work and commitment of institutional leaders, faculty, and staff. In that spirit, North Carolina A&T has identified these contributions that N.C. A&T aspires to make to the UNC Strategic Plan over the next five years.
---
Prioritize
Low-income Completions
By 2021-22, N.C. A&T will produce 1,186 low-income graduates, an increase of 31.8% (286 additional low-income completions over a base of 900).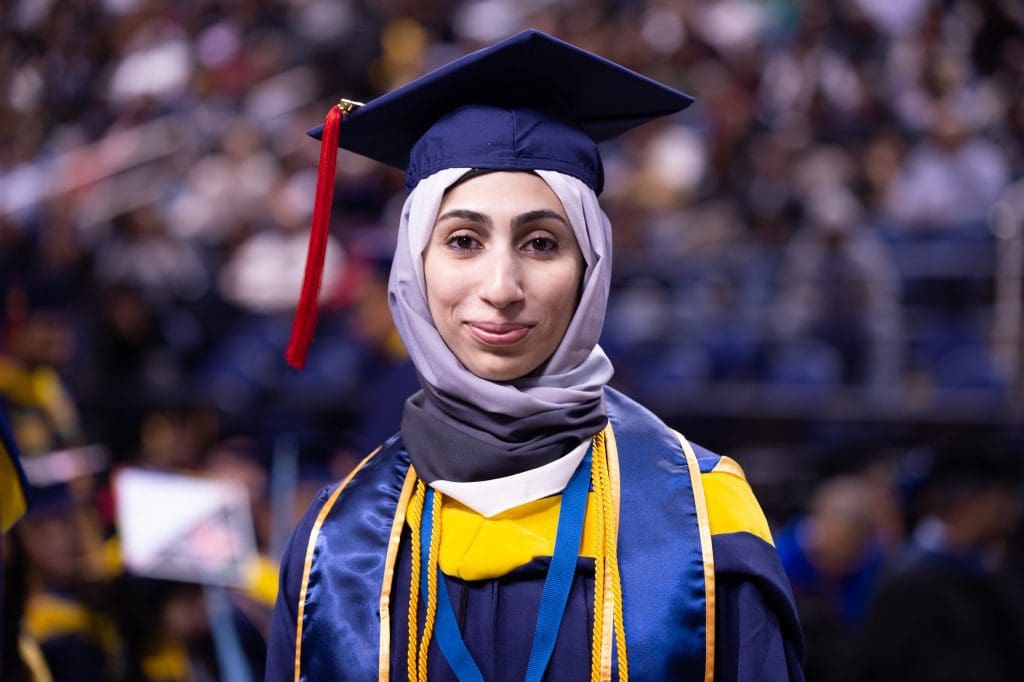 From N.C. A&T State University: As our state's workforce becomes more technically oriented and more highly educated, it is important to North Carolina A&T that none of its students are left behind. We were pleased to exceed the goal of graduating 1,122 in-state students who received Pell Grants in 2020-21 by awarding 1,141 degrees to such students. Part of our success in this "stretch" goal hinged upon federal relief funds that helped A&T cover costs for low-income students who were disadvantaged financially during the COVID pandemic, either individually or through their families, removing impediments of cost to individuals on track for graduation. The contributions that many of those 1,141 make to the success and vitality of North Carolina will prove the worth of this investment for many years to come.
---
Five-year Graduation Rates
By 2022, N.C. A&T will improve its five-year graduation rate from any accredited institution to 45.8%. This is an improvement over a base of 39.8% for N.C. A&T's 2010 cohort.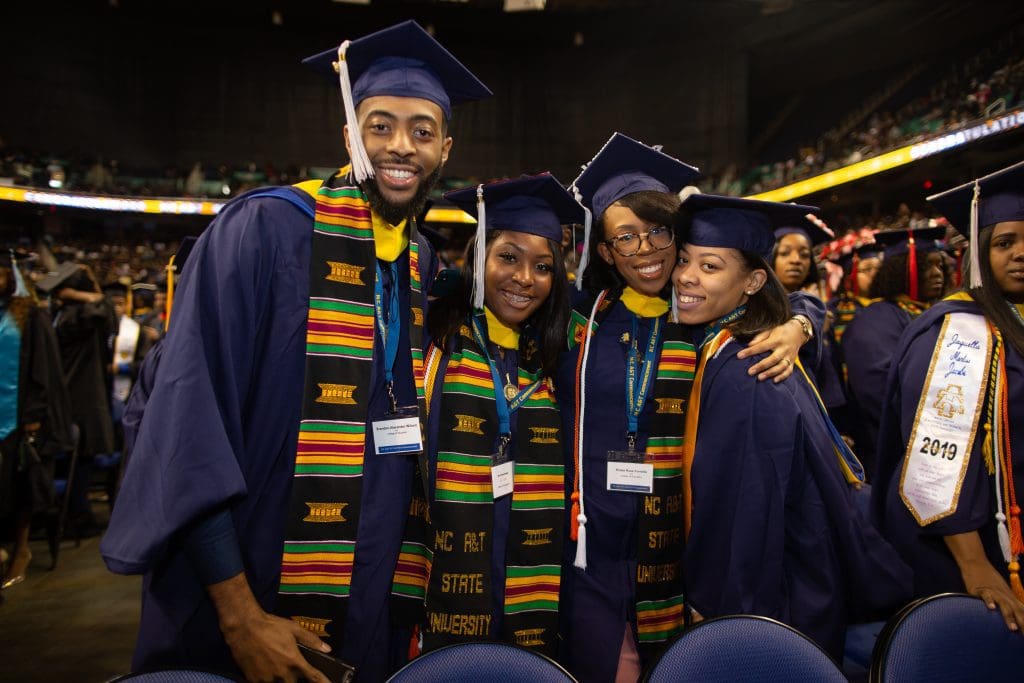 From N.C. A&T State University: North Carolina A&T has placed special emphasis over the past decade in raising graduation rates among all students. Part of that has included recruiting academically high-performing students. First-year Aggies now enter the university with an average GPA of 3.7. This, in turn, has resulted in significant growth in our five-year graduation rate, which hit nearly 56 percent in 2021, based on the 2016 entering cohort. That performance on this stretch goal far outpaced our target of 44.5 percent and creates an important new standard for further success in the future. Most importantly, it is speeding the entry of our consistently record number of graduates into the workforce, enhancing the impact of our university and the now more than 2,600 undergraduate and graduate degree earners who complete their studies annually.
---
Undergraduate Degree Efficiency
By 2021-22, N.C. A&T will improve its undergraduate degree efficiency to 18.8 over a base of 16.9.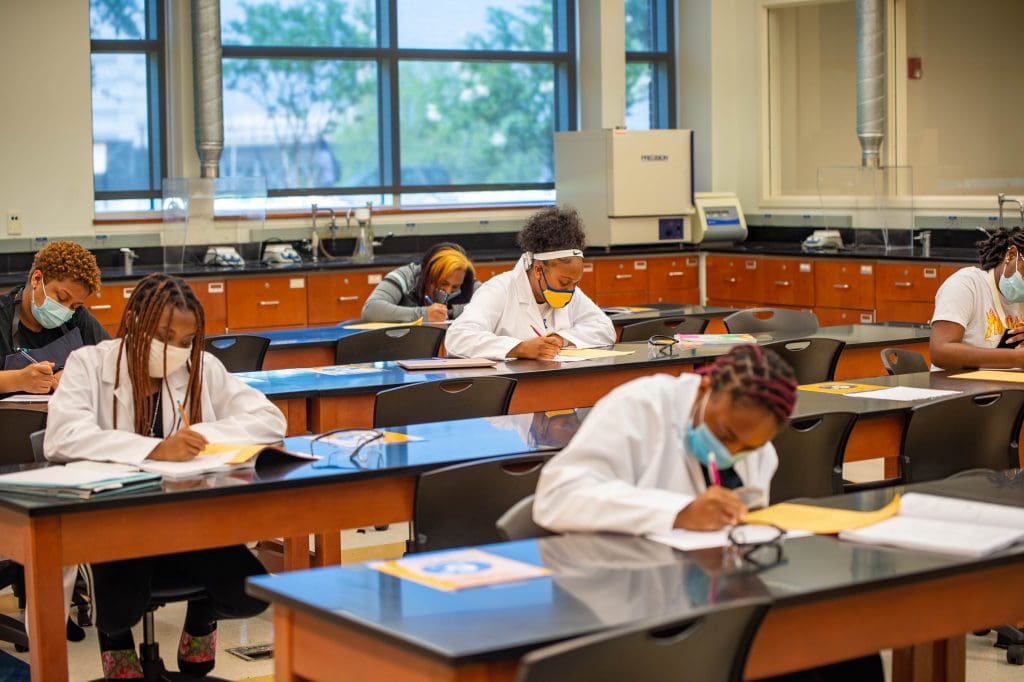 From N.C. A&T State University: With enhancements in graduation rates, including gains in low-income and rural completion rates, North Carolina A&T made strong progress in 2020-21 on enhancing its undergraduate degree efficiency. The UNC System measures such efficiency as the number of undergraduate credentials awarded per 100 full-time equivalent undergraduates. A&T conferred those degrees at a rate of 20.9, well above its goal of 18.4. This stretch goal is helping the university to improve in a range of areas that are important to our overall UGDE success, and to keep important related needs front and center in our academic and institutional strategic planning.
---
Critical Workforces
By 2021-22, N.C. A&T will produce 892 critical workforce credentials, an increase of 14.1% (110 additional critical workforce credentials over a base of 782).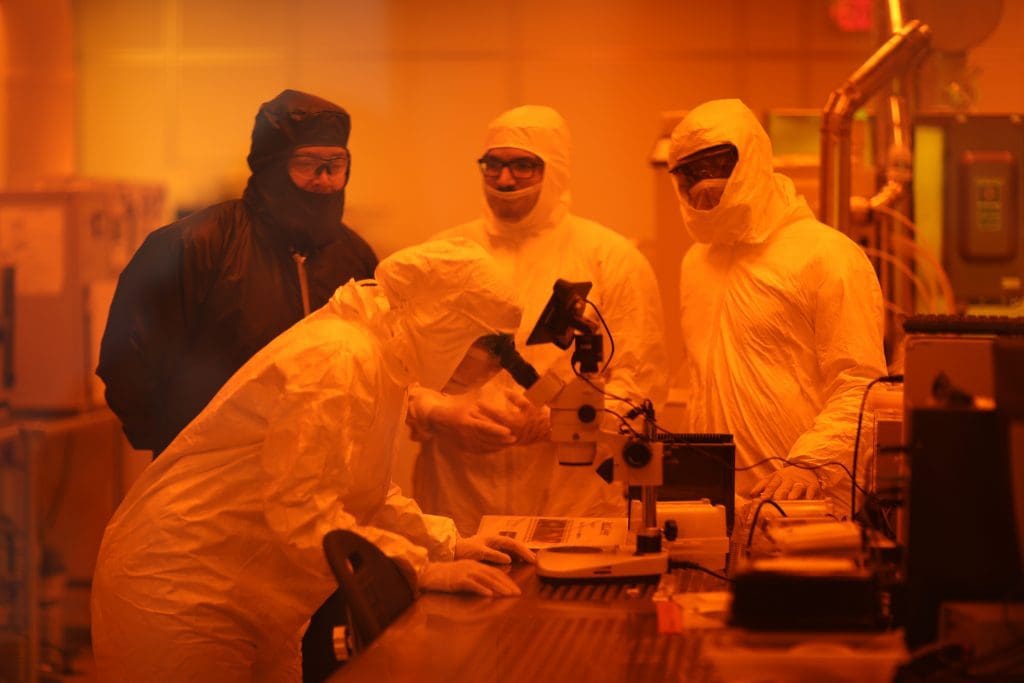 North Carolina A&T continues to increase its contributions to critical workforce needs through STEM disciplines that are the most productive in graduating Black students and in the growth of relevant professional programs that are increasingly prominent for our university. In 2020-21, we charted 967 degrees awarded in critical workforce disciplines, surpassing our goal by 100 degrees. When those students graduate from our university, they are sought out by employers who take part in A&T's virtual career fairs, which are the largest in America, and its in-person fairs, which are largest in North Carolina. They enter the workforce earning an average salary of $55,000, the second-highest salary outcome for graduates from schools in the UNC System. Critical workforce graduates typically push that average higher with significantly larger early career earnings.
---
Research Productivity
By 2021-22, N.C. A&T will receive $70,051,550 in research and development sponsored program awards and licensing income, an increase of 18.2% ($10,800,000 additional over a base of $59,251,550).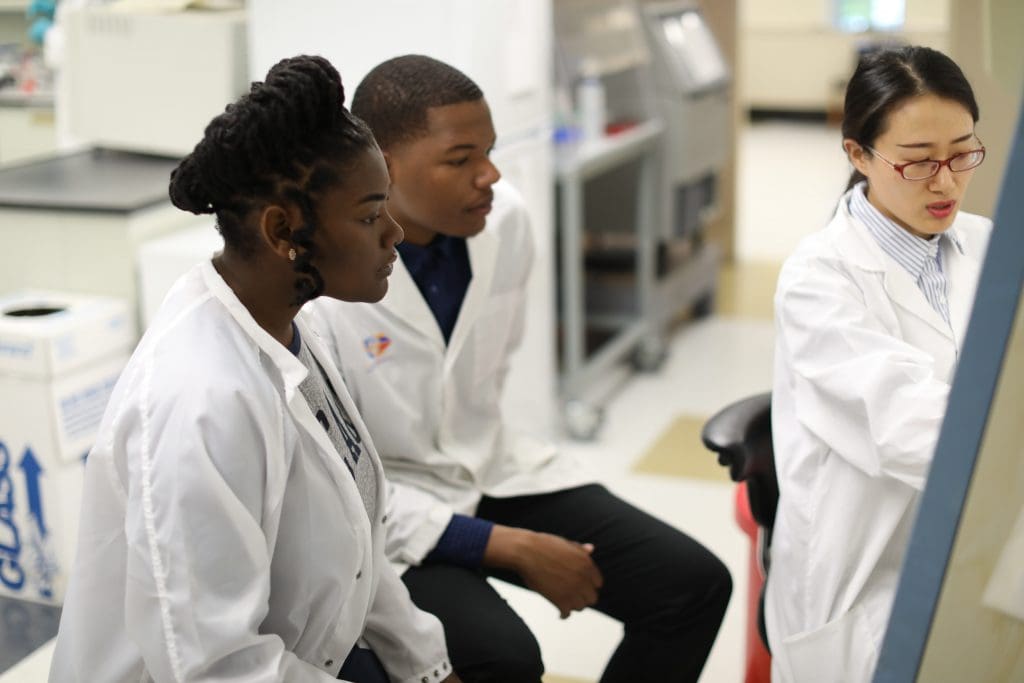 From N.C. A&T State University: After the first year of the COVID pandemic, when many universities experienced a decline in research funding, North Carolina A&T rebounded strongly with its best year ever in external awards, $75 million by UNC System measures ($78.2 million overall), against a goal of $67.6 million. The growth is due in large part to significant growth over the past three years in the number of applications submitted by A&T faculty. It is also due to better targeting of funding opportunities at the federal level, the primary source of university research funding. Awards in FY2021 included a $3.7 million grant from NASA to support development of air taxis, a $1.5 million NSF grant for research on a DNA-based digital storage system, and a $1.1 million USDA grant to fund the 1890 Center of Excellence for Student Success and Workforce Development.
---
Improve
Low-income Enrollments
By fall 2021, N.C. A&T will enroll 5,048 low-income students, a 6.8% increase over 2015 levels (321 additional low-income students over a base of 4,727).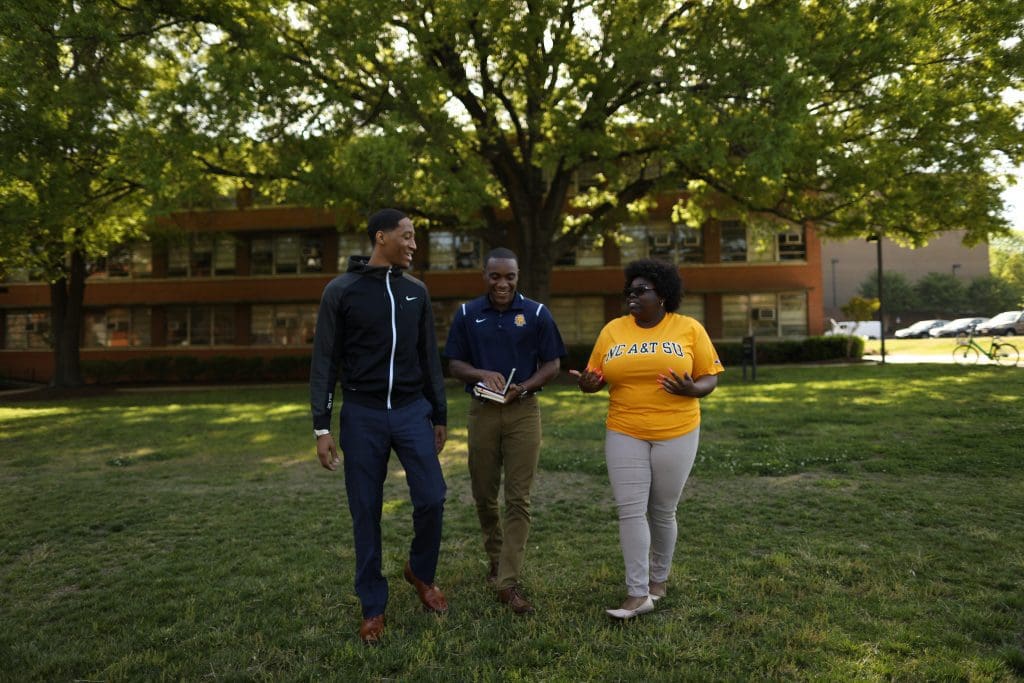 From N.C. A&T State University: At the height of the COVID-19 pandemic, prior to the availability of vaccines, North Carolina A&T enrolled its Fall 2020 class. Understandably, this resulted in a lower-than-expected ability of low-income students to attend. That problem was addressed later in the academic year through the allocation of federal Higher Education Emergency Relief Act Funding that enabled the university to significantly reduce costs to attend for low-income students affected by the pandemic with an overall investment of more than $20 million in funding. A&T enrolls a larger share of Pell-receiving students than most institutions, so that funding was critical to enabling thousands of students to stay on track in their degree programs. Our enrollment of low-income students, 4,689 in Fall 2020, nevertheless fell 287 students short of our goal in the only area of our agreement that reflected those Fall 2020-specific dynamics. We expect a better performance against our 2021 goal when we report out in Spring 2023.
---
Rural Enrollments
By fall 2021, N.C. A&T will enroll 2,422 rural students, a 6.8% increase over 2016 levels (154 additional rural students over a base of 2,268).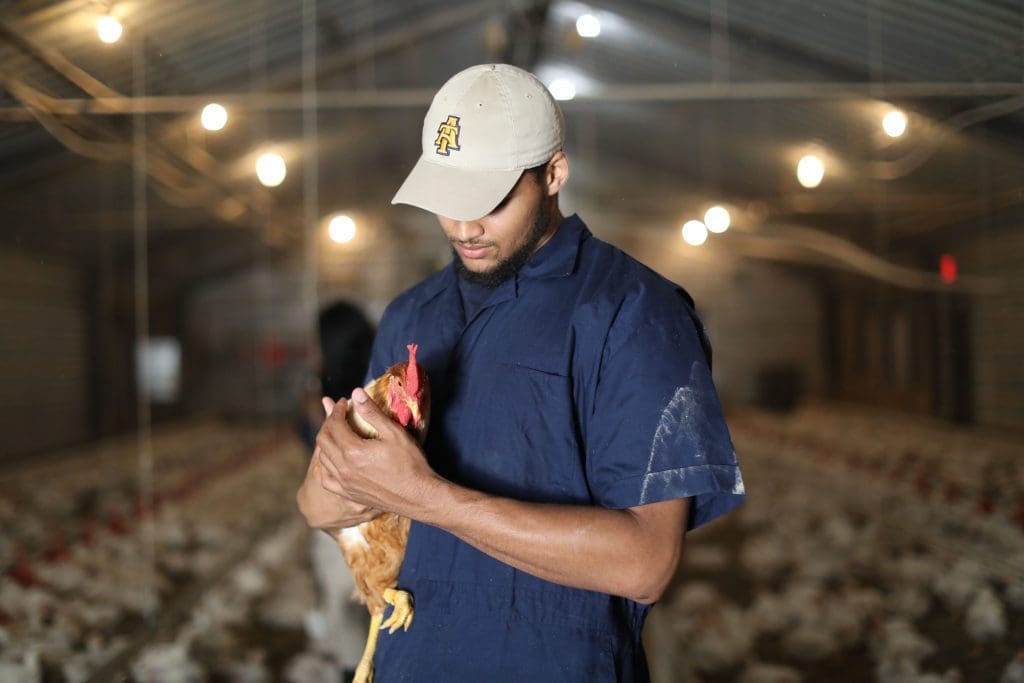 From N.C. A&T State University: Students from rural areas continue to seek out A&T in larger numbers, year over year. Our land grant mission, our top-ranked programs in agriculture, engineering, journalism, and liberal arts make us a strong fit for many students, particularly these. In the 2020-21 school year, we enrolled 2,676 students or more than one-fifth of our student body – 254 more than our goal of 2,422. A&T continues to add programs at the undergraduate and graduate level that we know are of interest to such students, most recently our Ph.D. in Agricultural and Environmental Science. We seek to engage rural undergraduates and to provide a path for them of educational attainment as far as they would like to go. Our commitment to these students goes beyond them and includes their families and communities, through such programs as the N.C. Agricultural Extension Service and the Small Farms Week, a statewide institution for rural and farming communities for the last three decades. In doing so, we honor and continue the traditions we were founded upon as an 1890 Land Grant, when A&T was known as the Agricultural and Mechanical College for the Colored Race. We will remain resolute on that commitment, both now and in the years ahead.
---
Rural Completions
By 2021-22, N.C. A&T will produce 537 rural graduates, an increase of 27.0% (114 additional rural completions over a base of 423).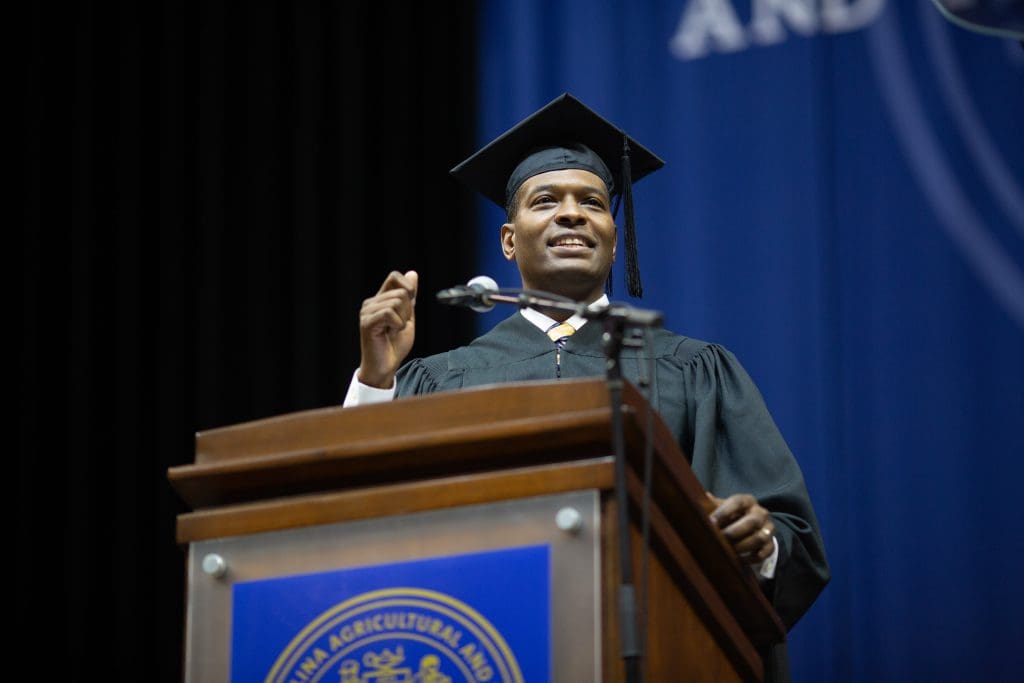 From N.C. A&T State University: Rural graduates occupy roughly the same presence in our graduating classes as they do in our enrollment: about one-fifth of the total. In 2020-21, that amounted to 548 graduates, an overperformance of 37 against our goal of 511. Rural students benefit from the same retention and graduation dynamics that we have put in place to streamline the path to graduation for all students and that raised our five-year graduation rate so significantly in this measurement period. We are proud to be the nation's no. 1 university above all campuses in graduation of African American agricultural science students. Students in that area are not only well prepared to succeed in the communities they come from, but to take positions of leadership throughout the wide-ranging career options for which this degree prepares them. One such graduate is Administrator Michael S. Regan, leader of the U.S. Environmental Protection Agency, the first Black man and HBCU graduate to hold this Cabinet-level position in the federal government. Rural graduates also succeed in a great many disciplines outside agriculture – in engineering, science and technology, the liberal arts, the health sciences, education and more. We understand them well, have for many generations, and are more committed now to their success in this stretch goal area than at any other time in our university's history.
---
Sustain
Achievement Gaps in Undergraduate Degree Efficiency
By 2021-22, N.C. A&T will reduce by 50% the achievement gap in undergraduate degree efficiency between male and female students (increasing the degree efficiency of male students from 15.6 to 16.7).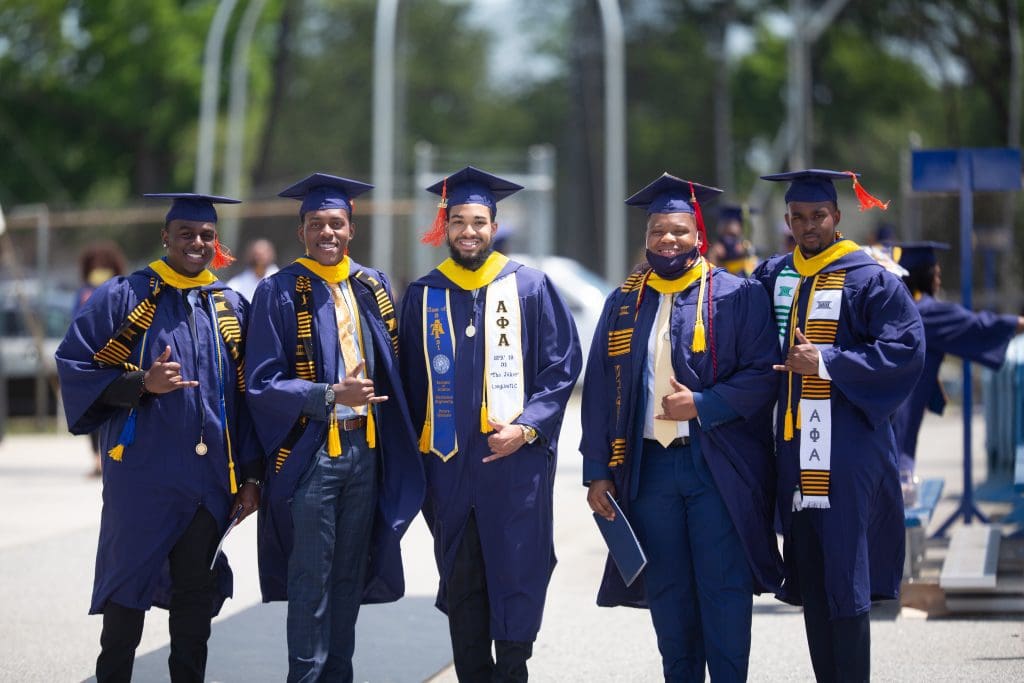 From N.C. A&T State University: One of the often-overlooked areas of the performance agreements that govern all UNC System's institutions is Undergraduate Degree Efficiency, which A&T recognizes as a measure of profound performance for all undergraduate students, particularly undergraduate males, who were our focus in this area. Our analysis and action have enabled the university to streamline degree programs, increase the efficiency with which our campus classroom facilities are used, and more. We are currently piloting an iPad initiative with first-year students and with faculty, for instance, to determine ways technology may be used to further enhance degree efficiency and speed our students' paths toward graduation. We also continue to build out online and hybrid coursework, so that students who are place bound or who juggle work and school may continue their progress in a manner that aligns with other life needs. We understand the benefits of UG degree efficiency both for our university, as well as for students who value the lower cost-to-attend that this efficiency provides. As we saw in 2020-21, these various factors helped A&T to achieve a UGDE rate of 18.6, substantially above both our baseline of 15.6 and our 2022 goal of 16.7, two years in advance. We look forward to greater progress in the future.