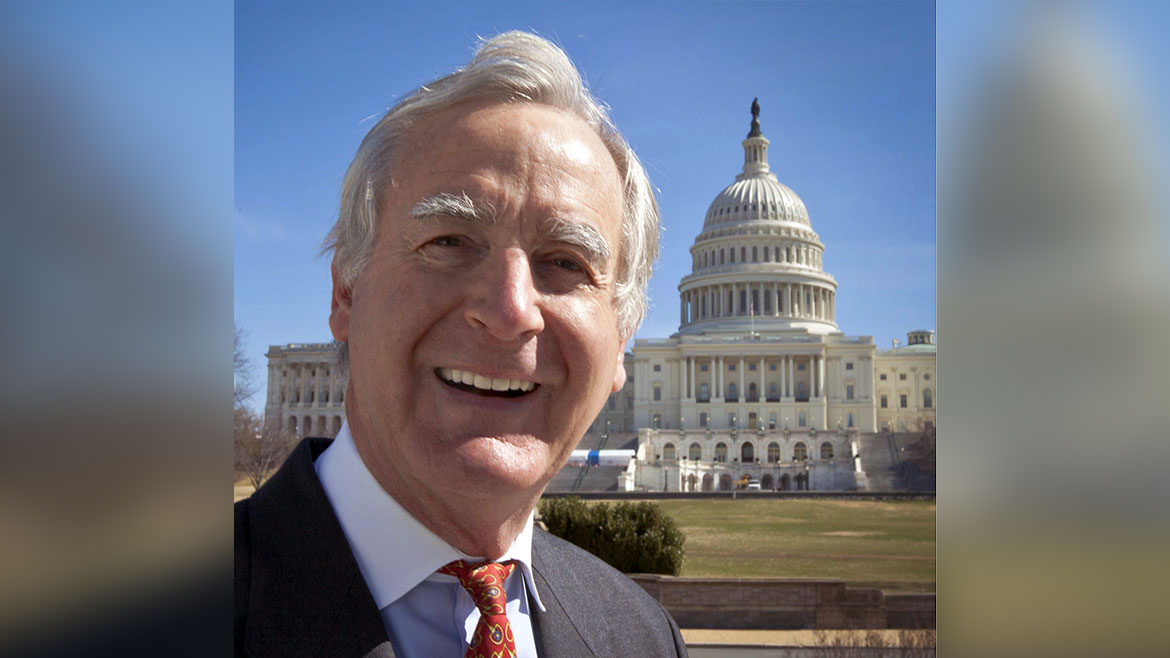 "Carolina has always been important to me," said Jim Everett '71, who-even among pretty stiff competition-might be the ultimate Carolina basketball fan.
Consider this: He grew up in Williamston in a strong Tar Heel family. His seven uncles and older brother all graduated from Carolina. From an early age, he loved Carolina and Carolina basketball. During his third-grade year, he completed a homework assignment by creating a scrapbook that followed the Carolina basketball season. He included an article on every game that the championship team played: 32 wins and zero losses. "I can remember watching the finals when they beat Kansas in triple overtime," he said.
After graduating from Episcopal High School in Alexandria, Va., he applied to just one university. Of course, it was Carolina! He enrolled and enjoyed a "fabulous" four years. "Plus, I made great friends at Carolina, especially at the Zete House. Many of them are still close friends today."
Everett, a retired lawyer who specialized in civil litigation, now lives in Chevy Chase, Md., just outside of Washington, D.C. He wanted to give back to Carolina-the questions were how and to what. The what was easy given his love for Carolina basketball and the appreciation he has for his undergraduate education. "I received an excellent education; it prepared me for law school," he said.
The how was through a charitable remainder unitrust funded with appreciated stock that will provide an income stream to Everett for life. He avoided any capital gains tax on the appreciated assets and received an immediate income tax charitable deduction. At his death, the balance of the trust will be used to support the UNC Men's Varsity Basketball academic advisement program.
In addition to his charitable remainder unitrust, the how will also be realized through a generous bequest in Everett's estate plans, which will create both the James A. Everett Men's Varsity Basketball Academic Fund and the James A. Everett Endowed Scholarship. Everett's future gifts seek to help Carolina attract academically talented students to spend a great deal of time in the Smith Center-as players on the floor and as cheering fans in the student section. Knowing that Carolina competes with the best universities across the country for talented students, the James A. Everett Endowed Scholarship will provide full cost-of-attendance scholarships to out-of-state students graduating from Episcopal High School in Alexandria, Va.
And, ever the competitive Carolina fan, he concluded: "I hope my gifts will assist Carolina in recruiting both excellent basketball players and Ivy League-quality students to study in Chapel Hill."