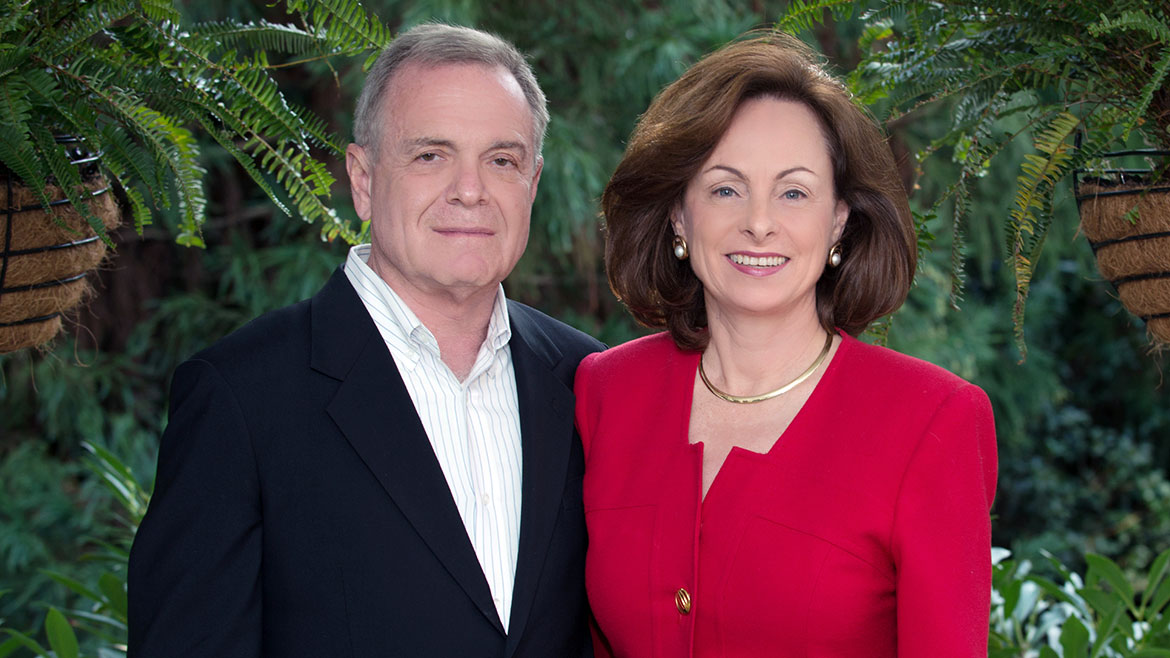 Rebecca Heafner Schlosser and Michael Schlosser establish an endowed scholarship fund in memory of their late son
Greensboro couple Rebecca Heafner Schlosser and Michael Schlosser are honoring the memory of their late son, David, by establishing an endowed scholarship fund in his name at Western Carolina University.
The Schlossers have made $100,000 in gifts to create the David E.W. Schlosser Endowed Scholarship Fund, which will provide support to students with demonstrated financial need in WCU's Honors College.
David Schlosser died unexpectedly in 2011, just nine days after graduating from Elon University with a major in computer science and a minor in mathematics and psychology, said Rebecca Schlosser, a WCU alumna.
"Life doesn't always turn out exactly the way you planned, but this will give us the opportunity to enjoy helping other students succeed and pursue their academic dreams," she said. "This will honor our son's relentless ambition, zeal for learning, pursuit of creative ideas, entrepreneurial spirit and love of tutoring others, especially those who are less fortunate."
The endowed fund will provide scholarship assistance annually to a student in WCU's Honors College, a residential academic community of more than 1,400 high-achieving students. The first award will be made for the 2017-18 academic year. Scholarships will be renewable for up to four years, as long as the recipient remains in good standing in the Honors College and continues to have unmet financial need.
Honors College Dean Jill Granger calls the gift a testament to the Schlossers' commitment to education, one that will continue to strengthen the college's programs and reputation by helping recruit high-achieving students across North Carolina to WCU.
"With this gift, they are lifting up our Western Carolina students, providing needed access that will afford bright young people with infinite potential and talents the opportunity to learn and live in this community of scholars," Granger said. "Rebecca and Michael realize how great our need is for additional scholarships in attracting and retaining some of North Carolina's best students to Western. With this scholarship endowment, we can be confident that it will help students who want to come to WCU make that dream a reality, now and well into the future."
Schlosser said she and her husband want to make a difference and help other students at her alma mater. "I am so impressed with Chancellor David Belcher's leadership and commitment at Western that I thought this was the time to make a substantial gift to the university," she said.
The fund established by the Schlossers is among the latest in a series of new endowed scholarships created at WCU since Belcher's installation as chancellor in March 2012. During his installation address, Belcher identified raising funds for endowed scholarships as the top philanthropic priority for WCU.
"WCU was a wonderful experience for me as a student, providing a solid and positive foundation of growth," she said. "We all give for different reasons, and I ask those alumni and friends who are able to consider to give at whatever level they feel comfortable and establish their own endowed scholarship to improve the life of a WCU student and keep the dream alive."
Rebecca Schlosser graduated from WCU in 1973 with a degree in education. Upon graduation, she taught in a private school in New York City and later became a buyer for Ivey's in the Charlotte corporate office. In 1983, she earned a master's degree in education from the University of North Carolina at Greensboro and married her husband, Michael Schlosser. She has served in leadership positions in both state and local nonprofit organizations, including the board of directors for the N.C. Museum of History. She has been president of the Greensboro Symphony Guild, chair of the Symphony Debutante Presentation Ball, chair of the annual campaign for Hospice and Palliative Care of Greensboro, board chair of Greensboro Family Service and president of Greensboro Junior League Sustainers. She is currently serving on WCU's Board of Visitors.
Michael Schlosser is a 1967 graduate of the Virginia Military Institute and, following a military commitment, received a law degree from Wake Forest University in 1973. He previously served as the district attorney for Guilford County and since has been the managing partner for his law firm in Greensboro.