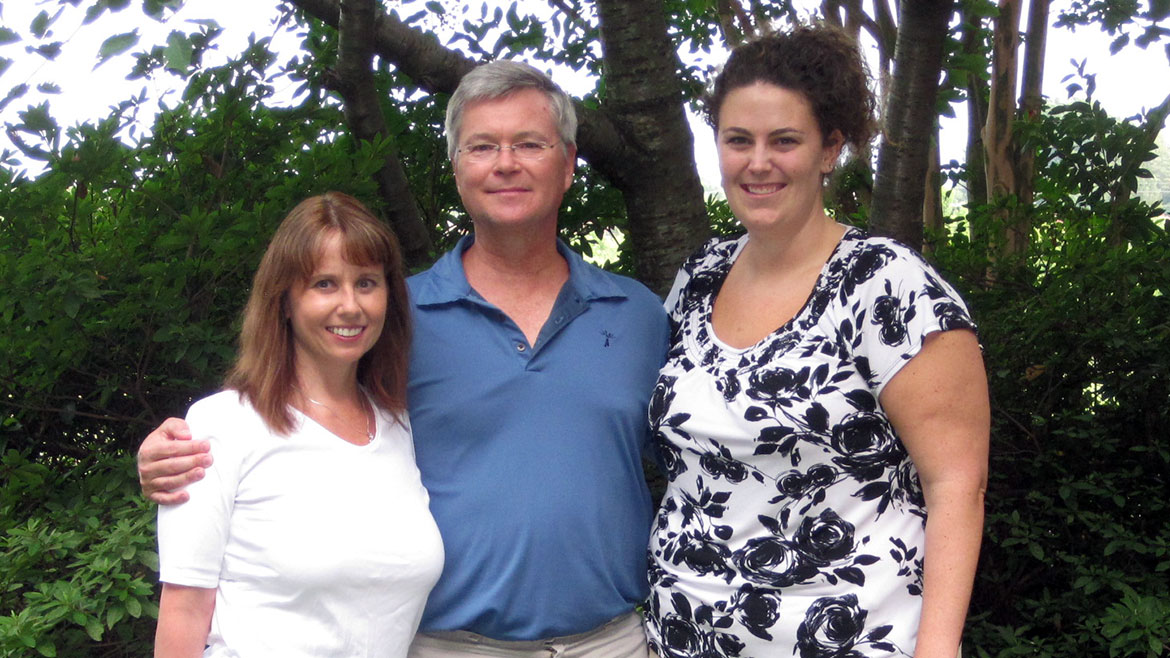 If you ask Jessica Gibson how she came to be a student in the College of Veterinary Medicine at NC State she'll tell you she has a cliché story. "I've always wanted to be a vet-since I was five years old," she said. Having grown up in a family with llamas and a beef farm, veterinary medicine was a natural fit.
But Jessica's story is far from cliché. Originally from Reidsville, NC, she leaves her husband and two dogs every semester to relocate to an apartment in Raleigh and continue her studies at NC State-and as a fourth year student, that meant only one week at home between the end of spring semester and the beginning of summer clinics.
On top of the challenges of being away from her home and family while balancing studying, classes and clinical hours, at the end of her first year, Jessica took a major personal blow. In two months' time, she learned that her mother had cancer and then suddenly lost her to the disease in the middle of finals.
When many students would have given up, Jessica remained dedicated to her education. "I didn't know how to execute an estate, but I knew how to take a test," she said.
That's exactly what she did, and her dedication paid off in the form of a $10,000 scholarship funded by the Chris and Amy Keck Scholarship Award Endowment.
"I thought it was a mistake. I fill out this scholarship paperwork every year, and I normally get a few hundred dollars." In fact, Jessica was so sure it was a mistake, she tried to return the check to the scholarship office.
But it was no mistake. Chris and Amy Kecks established an endowment that would do more than provide merit-based scholarships; it supports students in the College of Veterinary Medicine who have overcome personal challenges to pursue their dreams. "The requirements to get into vet school are high enough that everybody is smart," Chris said.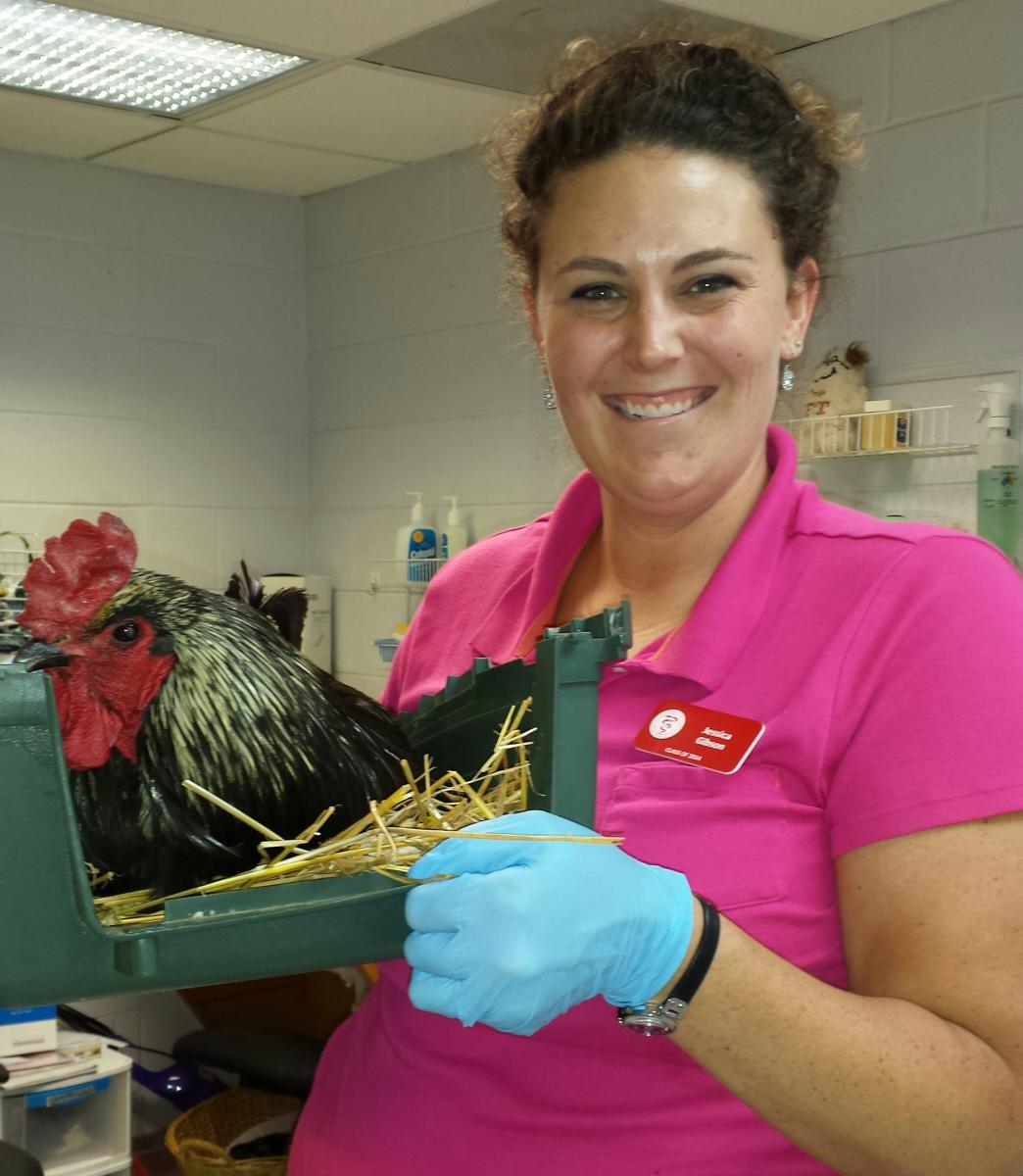 "It's not always about the grades, but the circumstances students go through. There are things these students go through that show their commitment to the profession. It shows a lot of character that Jessica continued when other people might have quit," Amy said.
Creating a scholarship in the College of Veterinary Medicine allowed Chris and Amy to pursue their two passions: animals and education. "We love animals. Both our vets graduated from NC State," Amy said. "Education was very important to our families. This was a double benefit for us to get to help students and animals."
Chris, once an aspiring vet who worked at a vet hospital in Ohio for several years, has a special appreciation for what it takes to be a veterinary medical student. "I appreciate what Jessica goes through as a student. I tried to get into vet school in the '70s at Ohio State, and I realized how hard it is. I know how hard she has to work."
Chris and Amy are funding their endowment with a planned gift as well as current use gifts to allow awards to be made today and for many generations to come.
"This scholarship will be our legacy and our family's legacy," Chris said.
"Our hope is that these students can go into their future with a little less debt. Maybe because they've been given something, they will give in the future. Because that's how we feel-we've been given a gift with everything that we have, and we want to pay it forward," Amy said.