The UNC System Digital Learning Community is nearly 4,000 members strong. This community includes faculty and learning professionals interested in applying technology to support the creation of effective and efficient learning within the framework of instructor-specific pedagogical choices. The Digital Learning Office fosters System-wide sharing of best practices, innovations, and faculty development to guide the enhancement of quality digital learning across all UNC institutions. This is accomplished through practitioner-led lunch and learn sessions, communities of practice, targeted faculty development, and monthly digital learning webinars.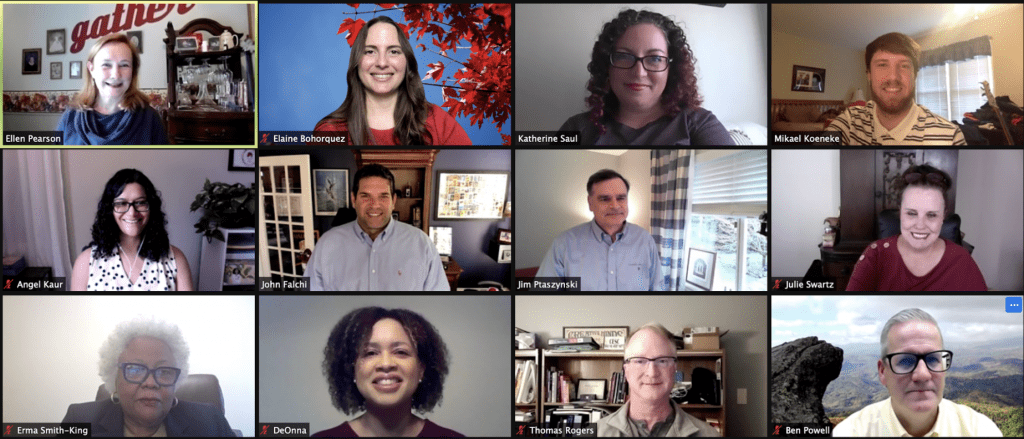 Lunch and Learn Sessions
Facilitated by our Associate Faculty Fellows, the DEOC Lunch & Learns are designed to explore specific digital tools and pedagogical techniques that help us to enhance our online teaching. Each week during the Spring of 2021, our Associate Faculty Fellows offered workshops on topics such as ADA compliance, engagement through play, and facilitating Zoom discussions.
Check back for the entire library posting of these events!
DLI4Faculty communities of Practice
One of the best parts about the workshop is the sense of community that each workshop cohort has created through the discussion forums and the sharing of video reflections. We know you want to keep the conversations going after your workshop experience ends, and the DLI4Faculty space is designed to do just that. This Community is a hub that enables you to connect and discuss common digital learning pedagogical interests, to build resources to support our teaching, and to promote continuing education opportunities for faculty across the UNC System. Explore the DLI4Faculty Communities of Practice space at https://go.participate.com/dli4faculty and engage with our communities of practice through resource sharing and discussion forums. We can continue to Teach, Create, and Discover together, across UNC System campuses!