Five-year Goals and Associated Interim Benchmarks
In January 2017, the Board of Governors of the University of North Carolina unanimously approved Higher Expectations, a five-year Strategic Plan for the UNC System. The Plan calls on the UNC System to achieve ambitious goals in access, student success, affordability and efficiency, economic impact and community engagement, and institutional excellence and diversity.
Progress on these goals and metrics will be achieved through the hard work and commitment of institutional leaders, faculty, and staff. In that spirit, Western Carolina University has identified these contributions that Western Carolina University aspires to make to the UNC Strategic Plan over the next five years.
---
Prioritize
Low-income Enrollments
By fall 2021, WCU will enroll 3,706 low-income students, a 14.3% increase over 2015 levels (463 additional low-income students over a base of 3,243).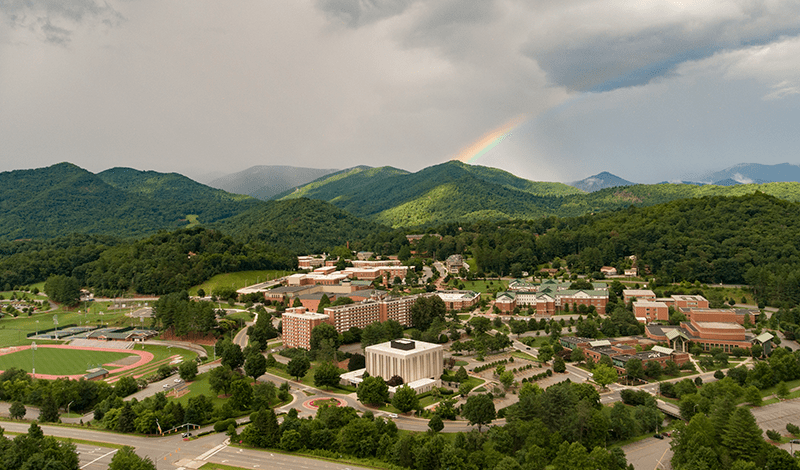 From Western Carolina: Access and affordability are central components of WCU's strategic plan. In fall 2020, approximately three-fourths of students at WCU qualified for and received some type of financial aid. More than half were eligible for grants to help defray the cost of school, and about 50 percent took out loans. Many low-income students also are first-generation college students. WCU provides numerous services and resources that are particularly beneficial to low-income student success. Programs such as Mentoring and Persistence to Success (MAPS), Project Discovery, New Century Scholars, and LEARN are designed to help students overcome barriers to enrollment, persistence, and graduation. COVID took its toll on the upward trajectory of total enrollment as well as low-income enrollment nationally, and WCU was not immune. According to the National Student Research Center, "Enrollment disparities are magnified for graduates of low income and high poverty high schools. Moreover, these students are showing much larger declines in their enrollment at public colleges than their more advantaged counterparts. These findings further illustrate how COVID-19 has hindered low-income students' access to postsecondary education, even at the more affordable options in the public sector" (https://nscresearchcenter.org/wp-content/uploads/2021_HSBenchmarksCovidReport.pdf). WCU has made a concerted effort to reverse the negative enrollment impacts of COVID for fall 2022.
---
Rural Enrollments
By fall 2021, WCU will enroll 4,975 rural students, a 10.9% increase over 2016 levels (488 additional rural students over a base of 4,487).
From Western Carolina: WCU was founded in 1889 to provide higher education opportunities to the people of the southern mountain region of Western North Carolina and, although the university has grown to become statewide in scope, it has never strayed from its historical responsibility to its rural roots. WCU is the only UNC System institution located in an unincorporated town. Of the 100 counties in North Carolina, 80 are classified by the NC Department of Commerce as most distressed (Tier 1) or distressed (Tier 2), and most counties in Western North Carolina fall within Tier 1 and 2 classifications. Unemployment rates are higher in North Carolina's rural counties than in its urban counties, and demographic forecasts predict out-migration in numerous rural counties. As a regional comprehensive university, WCU embraces its leading role in helping with workforce development to serve distressed, rural regions of the state. WCU exceeded its 2019-20 academic year target of 4,838 rural enrollments, with 4,903 actual rural enrollments, but COVID undercut total enrollment as well as rural enrollment. "The overall college enrollment rate (college enrollees as a share of all high school graduates reported) declined 4.1 percentage points to 56.5 percent in 2020 from 60.5 percent in 2019 … This was nearly seven times the decline between 2018 and 2019 (0.6 percentage point drop from 61.2% in 2018 to 60.5% in 2019)." (https://nscresearchcenter.org/wp-content/uploads/2021_HSBenchmarksCovidReport.pdf). At WCU, first-year student enrollment dropped from 2,107 in pre-pandemic, fall 2019 to 1,823 in fall 2020, and the slide continued into fall 2021 (1,729). Point-in-time data point to a rebound in new student enrollment for fall 2022, and WCU remains committed to attracting and enrolling more rural students.
---
Low-income Completions
By 2021-22, WCU will produce 1,140 low-income graduates, an increase of 31.8% (275 additional low-income completions over a base of 865.)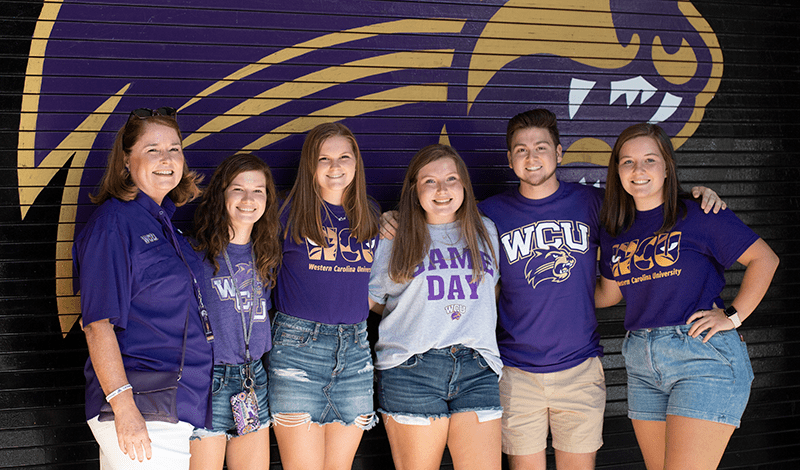 From Western Carolina: WCU's Mentoring and Persistence to Success initiative provides comprehensive programs and holistic services designed to connect first-generation, low-income, and independent students with resources, empower them to achieve academic and personal goals, and guide them to graduation. Services include specialized advising, counseling, mentoring, tutoring, and more. WCU also emphasizes high-impact practices, which are defined by the Association of American Colleges and Universities as teaching and learning practices that have been "widely tested and […] shown to be beneficial for college students from many backgrounds, especially historically underserved students, who often do not have equitable access to high-impact learning." The Office of Student Transitions sponsors the First-Year Experience initiative, with programs designed to provide guidance and support specifically to new students as they learn to navigate the wealth of resources and opportunities WCU has to offer. The programs include New Student Convocation, Transition Pathways, and One Book. The Office of Student Retention, formed in 2020, has launched initiatives to counter the effects of COVID-19 and realize gains in low-income completions.
---
Rural Completions
By 2021-22, WCU will produce 1,263 rural graduates, an increase of 17.1% (184 additional rural completions over a base of 1,079).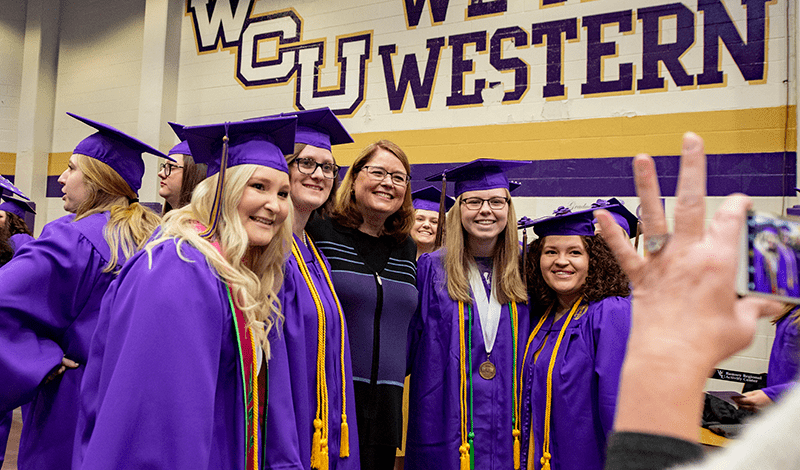 From Western Carolina: WCU is fully committed to addressing the critical issues in higher education, namely access and affordability, to help a higher percentage of the people of the region that it serves. The university embraces its mission of bridging the divide between those who are doing well financially versus those who are not. WCU recognizes that education is the most significant solution that society has at hand to solve challenges associated with economic mobility, and the university has a special sense of responsibility to first-generation students. Through WCU's inclusion in the NC Promise tuition plan, the university is leveraging the lower out-of-pocket expenses for students and their parents to increase the enrollment of students from low-income families. Because of NC Promise, WCU expects the number of rural completions of first-time students, transfer students, and returning students to increase over the next few years. The first wave of new students under NC Promise will graduate in 2022.
---
Critical Workforces
By 2021-22, WCU will produce 1,372 critical workforce credentials, an increase of 24.2% (267 additional critical workforce credentials over a base of 1,105).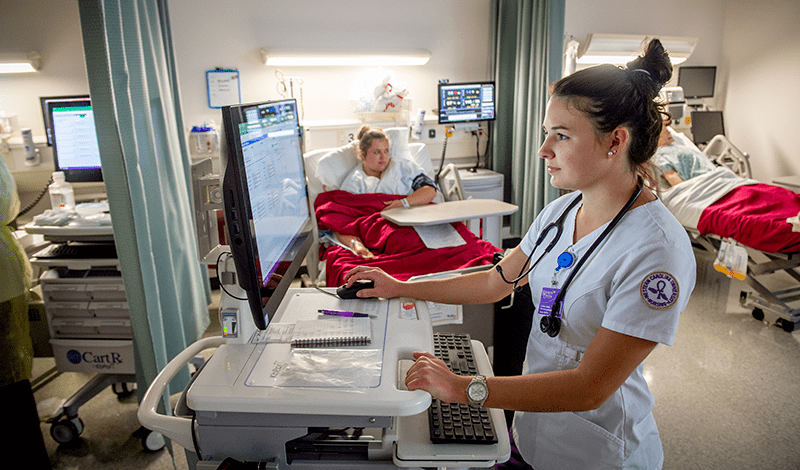 From Western Carolina: Founded as a teacher's college, WCU has a long tradition of preparing the students of today to become the teachers of tomorrow. In addition to producing teachers, WCU's College of Health and Human Sciences has been nationally recognized for its nursing, physical therapy, emergency medical care, environmental health, nutrition and dietetics, and recreational therapy programs. The university recently added a bachelor's degree program in integrated health sciences in the fall of 2018 to prepare graduates to fill various roles that support healthy living across diverse populations in businesses, community organizations, and numerous support positions throughout the health care industry. The program has exceeded its expected enrollment goals, with more than 500 students enrolled for the fall 2021 semester. In addition to meeting growing workforce demands in health care, high-tech manufacturing, and agricultural and natural products development, the new state-of-the-art Apodaca Science Building opened in fall 2021. The building houses programming in biology, chemistry, physics, interdisciplinary forensic science, geology, natural resources, and computer science. Additionally, WCU's instructional site at Biltmore Park in Asheville provides access to academic programming to meet the educational needs of those along the burgeoning Interstate 26 corridor of Buncombe-Henderson counties. Through its Center for Rapid Product Realization, WCU's College of Engineering and Technology assists businesses and industries across the Southeast through its emphasis on hands-on, project-based learning that allows students to gain valuable experience while working to help clients solve real-world problems. WCU's Center for Career and Professional Development recently launched Hire Advantage, a high-impact program that helps train campus supervisors so they can make sure student employees have meaningful work experiences in jobs related to their fields of study.
---
Improve
Five-year Graduation Rates
By 2022, WCU will improve its five-year graduation rate from any accredited institution to 64.7%. This is an improvement over a base of 59.4% for WCU's 2010 cohort.
From Western Carolina: Students who commit to finishing their undergraduate degree in four years graduate with less debt and enter the job market or graduate school earlier than students who take longer to finish. The Finish in Four Initiative is WCU's pledge to provide students with the resources and guidance necessary to complete their undergraduate degree in four years. In Finish in Four, students work with campus professionals to create a clear roadmap for success. WCU provides academic advising each semester, appropriate to each student's major. Advisors help students develop a four-year academic plan, monitor students' progress and maintain communication with them throughout their college careers, and offer guidance to address any problems that students confront. All of these efforts ensure that more students stay on track to graduate on time. Summer School and the Catamount Gap learning community program also help students finish faster. WCU has exceeded its 2022 goal for three consecutive years.
---
Undergraduate Degree Efficiency
By 2021-22, WCU will improve its undergraduate degree efficiency to 26.0 over a base of 25.5.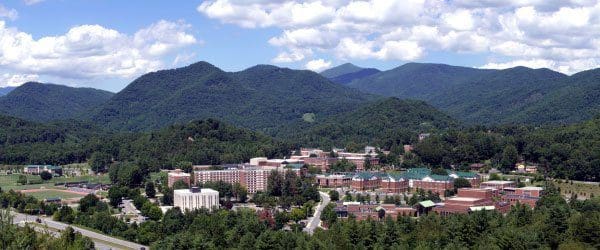 From Western Carolina: WCU has adopted a systematic process of review and prioritization of its academic programs on an ongoing basis and has taken steps to improve the data used to assess and guide the future development of academic programs. WCU's Advising Center assists students in making the right decisions regarding selection of courses. To promote the significance of advising as a key to student success, WCU has a dedicated Advising Day, on which no classes are held so that students can meet with faculty advisers to plan for the next semester. In addition, WCU has merged Good Academic Standing (WCU academic policy) and Satisfactory Academic Progress (financial aid regulatory policies) so that one set of policies, protocols, appeal processes, etc., exists that pertain to both. Satisfactory Academic Progress addresses both pace (successful completion rate of courses attempted) and performance (proficiency level within courses attempted). This is managed by the Office of Student Retention.
---
Achievement Gaps in Undergraduate Degree Efficiency
By 2021-22, WCU will reduce by 50% the achievement gap in undergraduate degree efficiency between male and female students.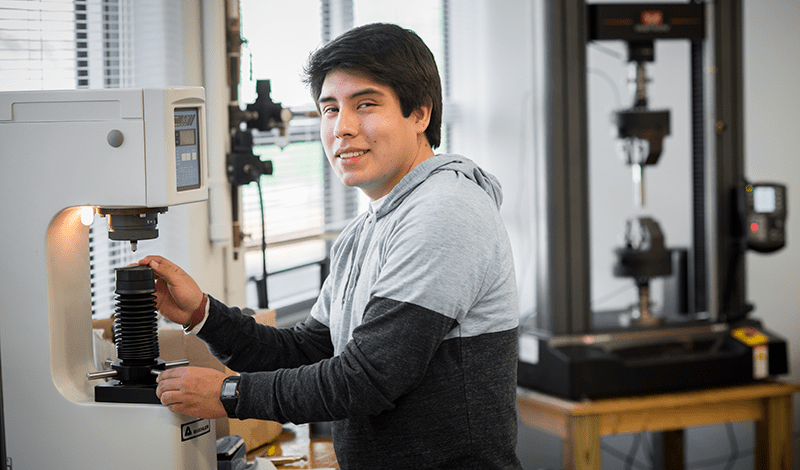 From Western Carolina: Historically, the rate of male degree efficiency has lagged behind the rate of female degree efficiency at WCU. The university offers a variety of programs and events specifically designed to promote the success of all students. In partnership with faculty and staff from across campus, the Department of Residential Living provides regular study halls, academic workshops, and a variety of social activities. In addition, the department creates Living-Learning Communities, which encourage learning both in and out of the classroom. Students with similar interests and goals take classes together and are housed together on themed floors. The intense faculty and staff involvement in these Living-Learning Communities makes the student experience richer and more meaningful. One specific Living-Learning Community – Band of Brothers – focuses on leadership through the thematic lens of masculinity. Students explore opportunities to express emotions in an appropriate manner and in a setting where individuals rely on one another for support toward reaching and utilizing their potential. WCU will continue to focus efforts and attention toward reducing the gap in undergraduate degree efficiency between male students and their female counterparts.
---
Sustain
Research Productivity
By 2021-22, WCU will receive $6,369,161 in research and development sponsored program awards and licensing income, an increase of 15% ($830,760 additional over a base of $5,538,401).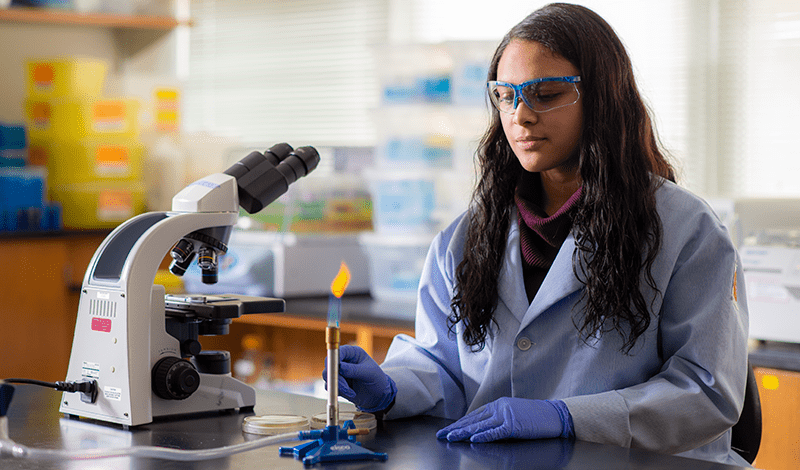 From Western Carolina: WCU emphasizes the importance of research at the undergraduate, graduate, and faculty levels. In 2020, the university had 333 faculty members with scholarly works highlighted at the annual Faculty Scholarship Celebration. The student Research and Scholarship Conference (RASC) exhibited more than 200 poster, oral, and paper presentations by undergraduate and graduate research students. The Millennial Initiative is WCU's comprehensive regional economic development strategy, designed to enable the university to engage in public-private partnerships that enhance educational opportunities for students and increase the ability of faculty to conduct research, while also promoting regional development. The recently created Office of Community and Economic Engagement and Innovation is responsible for the development of the Millennial Initiative and identification of research projects that have potential to impact regional economic development. WCU's Office of Research Administration helps researches at all levels – undergraduate, graduate, faculty, and staff – develop fundable research grant proposals to external agencies and manage funded research. Funded research at WCU increased to $6.2 million in the 2020 fiscal year from $5.7 million in the 2019 fiscal year. WCU's Corporation for Entrepreneurship and Innovation provides faculty, staff and university services to assist businesses with problem solving, testing, consulting services and training. CEI has assisted regional businesses with strategic planning, acquisition integration, DNA testing, chemical analysis, quality training, lean manufacturing training, leadership coaching, economic impact studies, marketing solutions, patent commercialization, financial analyses, and a host of other services. WCU recently reached an agreement with Morris Broadband to expand high-speed internet service to rural, underserved areas of the Cullowhee Valley near campus through the use of existing power poles owned by the university's electricity distribution service, Western Carolina Power.