William A. Webb
William A. Webb was appointed by the North Carolina General Assembly in 2015 to serve on the Board of Governors of the University of North Carolina System. His term will end in 2019.

He serves as chair of the Committee on Military and Veterans Affairs, as secretary of the Committee on University Governance, and as a member of the Committee on Audit, Risk Management, and Compliance.

Judge William A. Webb is a Senior Advisor at Shanahan McDougal, where he shares his unique insight and subject matter expertise in the areas of employment law, federal regulations, appeals, and white collar criminal defense. Judge Webb also helps shape and review litigation strategy at Shanahan McDougal. He has extensive appellate experience and is certified as a federal mediator in all three federal districts in North Carolina. He is a certified North Carolina Superior Court mediator.

Judge Webb retired from the Eastern District of North Carolina, where he served as a magistrate judge for fourteen years. Prior to that he served as deputy secretary and general counsel in the NC Department of Crime Control and Public Safety from 1989 to 1993. He has served in the US Attorney's office in Raleigh as the first chief of the organized crime and drug enforcement task force.

Prior to his appointment in 1999 as magistrate judge, he was the federal public defender for the Eastern District Court of North Carolina. Other notable posts he has held include homicide prosecutor in Pittsburgh, PA; senior staff counsel for the US House of Representatives Select Committee on Assassinations; assistant United States attorney; deputy attorney general of Pennsylvania; and commissioner of the Federal Equal Opportunity Commission in Washington, DC, where he worked with US Supreme Court Justice Clarence Thomas.

Judge Webb is a Vietnam veteran who was honorably discharged from the United States Air Force. He went on to graduate summa cum laude and first in his class from the University of New Haven, CT. He received his juris doctor from the University of Connecticut School of Law. He is a member of the American Law Institute and a permanent member of the Third and Fourth Circuit Judicial Conferences.

Judge Webb is married to Allyson Duncan, a federal judge on the United States Court of Appeals for the 4th Circuit Court. They have a son, Charles, who lives in Raleigh.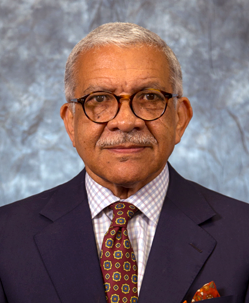 Committees
Chair, Committee on Military and Veterans Affairs
Current Term
2015 - 2019