Ann Maxwell
Ann Maxwell, of Goldsboro, NC, was appointed by the North Carolina General Assembly in 2011 and reappointed in 2015 to serve on the Board of Governors of the University of North Carolina System. Her second term will end in 2019.

Maxwell serves as secretary for the Committee on Educational Planning, Policies, and Programs and as a member of the Committee on Strategic Initiatives and the Subcommittee on Laboratory Schools. She is an advocate for reducing student debt and supports all efforts that ensure students graduate and are ready to enter the workforce in a timely manner.

Maxwell is a longtime family business owner who has spent a majority of her career giving back to the citizens of North Carolina. She has served as a staffer for the US House of Representatives and worked on Wall Street in investment banking. She has served as a former member of the University of North Carolina at Chapel Hill Board of Visitors and the North Carolina Aquarium Society. She is also a member of the UNC Women's Leadership Council and is a founding member of the Friends of Cape Lookout National Seashore.

From Eastern NC, Maxwell's strong family ties to agribusiness and her role in the community have given her a deep appreciation for higher education and public service. She is dedicated to the needs of young people and believes in seeking out all avenues for student success. Her goal behind the scenes is to provide all students an opportunity to receive a quality education so that they are prepared for a highly competitive world.

She is a graduate of UNC-Chapel Hill.

Her advice to today's college students:

"I encourage students to stay focused and try to see the big picture. They should understand the role education will play in their lives as they go forward. I would also tell them to work hard, graduate on time, and believe in their ability to become successful."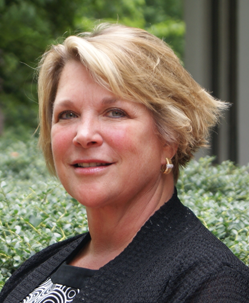 Committees
Committee on Strategic Initiatives
Subcommittee on Laboratory Schools
Current Term
2015 - 2019