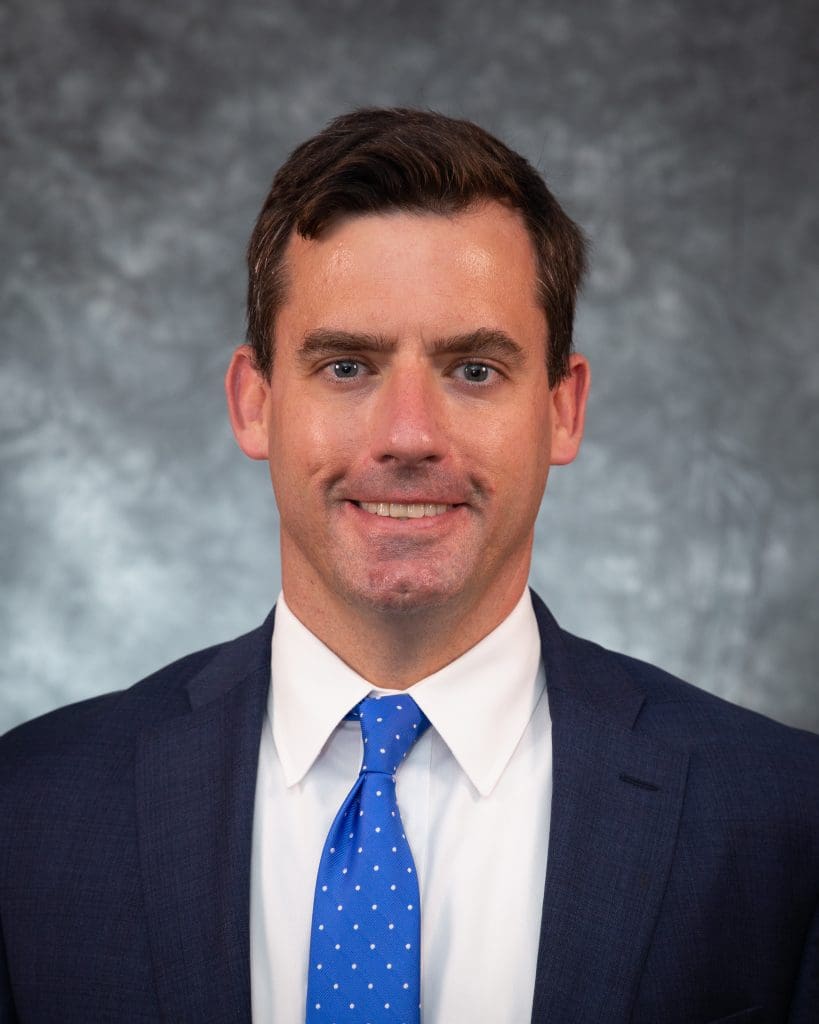 Andrew Tripp

Senior Vice President for Legal Affairs & General Counsel
919-962-4588
attripp@northcarolina.edu
Joined the UNC System Office in 2021
As the Senior Vice President and General Counsel in the Office of Legal Affairs, Mr. Tripp provides strategic counsel to the University of North Carolina, the Board of Governors, and President Peter Hans. He leads a team of talented professionals serving the diverse legal needs of a nationally acclaimed university system. In addition, he directly supports the operations of the Board of Governors and staffs the Committee on University Governance.
Mr. Tripp brings to the University a decade of experience in public service from his tenure at the North Carolina Senate, where he served as counsel to the Senate Rules Chairman and later as general counsel and then Chief of Staff to the President Pro Tempore. His practice areas include public law, litigation, administrative procedure, and regulatory compliance. Before entering the public sphere, Mr. Tripp worked in private practice in both Raleigh and Atlanta, Georgia. Mr. Tripp began his legal career serving under and learning from the Honorable United States District Judge Terrence W. Boyle as his law clerk at Elizabeth City.
Mr. Tripp graduated with honors from the Duke University School of Law and obtained his B.A. in history and political science from the University of North Carolina at Chapel Hill. He and his wife are raising their two boys and a girl in Raleigh.
Litigation
Finance & Administration
Academic Affairs
Strategy & Policy
Employment & HR
Free Expression & First Amendment